Raglan House Condos – Unconventional Opening Promotion!!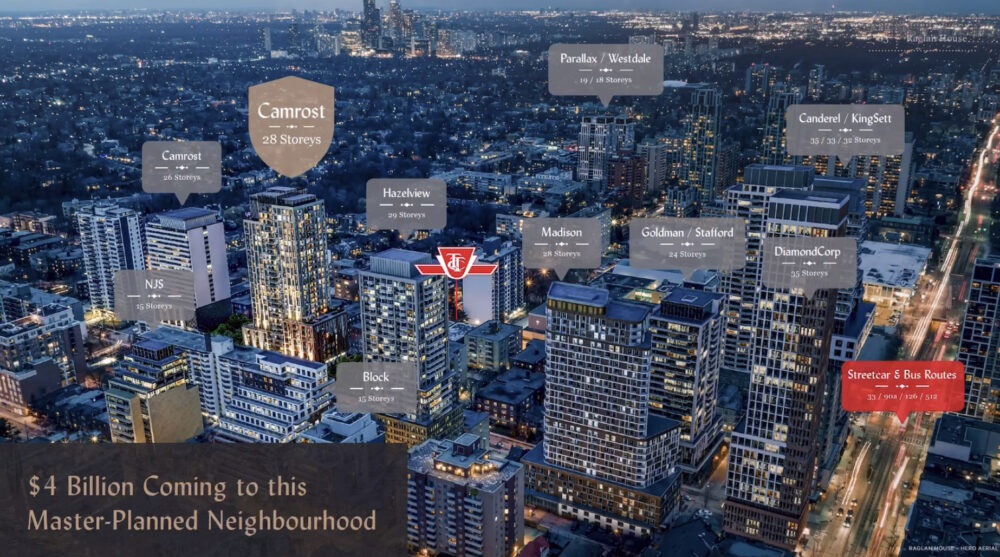 @ St. Clair + Bathurst
Now Selling! Please call us for your unit!
Raglan House will bebuilt at the area of the cross of St. Clair and Bathurst.
City will upgrade this area with $4 Billion Dollars. Raglan is just begining of the big pidture!
We will be at the site at 2 pm March 18th. Please call us and book an appointment with Mike at 416-333-3263 by Friday.
This project comes with unconventional incentives you do not want to miss out on!
Simply, for the one bed unit, you will receive $20,000 at the closing and after the closing you will receive $2500 every single month from the builder for the next two years. Whether you will rent it out and get rent payment from the tenant or not, you will live at the unit, the builder unconditionally pays $2,500/month for 2 years.
Only for the first 100 units (100 buyers). So don't be late!
Hard to believe, right? But it is true. I have never seen a incentive this good.
So you will be guaranteed about $5,500 a month income if you rent it out to a tenant and the rent after 4 years from now will be easily surpass $3,000.
$3000/month for 2 bed and up.
Please refer to the chart below. The builder kindly calculated the cases for you.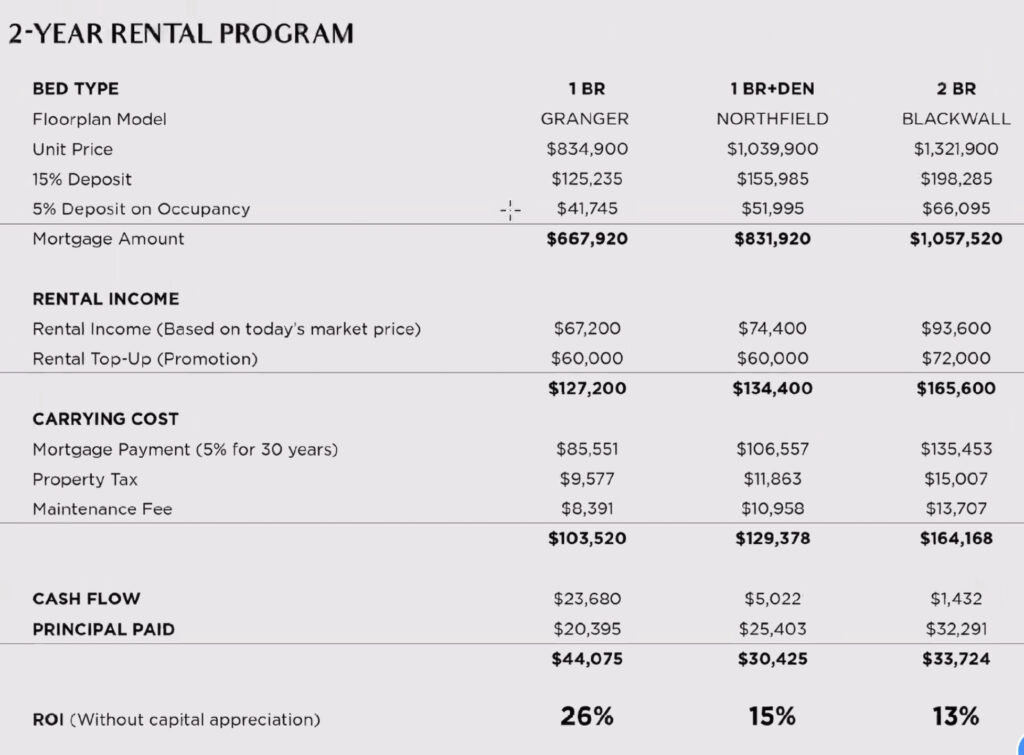 EXCLUSIVE INCENTIVES*
Up to $100K in Grand Opening Incentives
Up to $3,000/Month Rental Guarantee for 2 Years
Positive Cash Flow Guaranteed until 2030
Only Available for the First 100 Deals
Phase 1 of a Massive $4B+ Investment in the area
Upgraded finish package for the first 100 deals:
• Miele appliance package
• Trevesana kitchens
• Kohler plumbing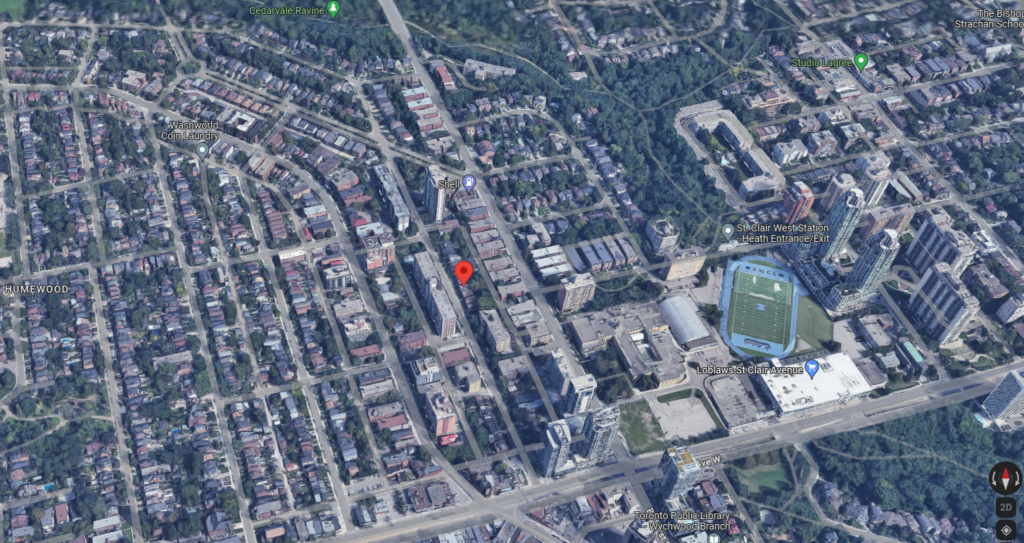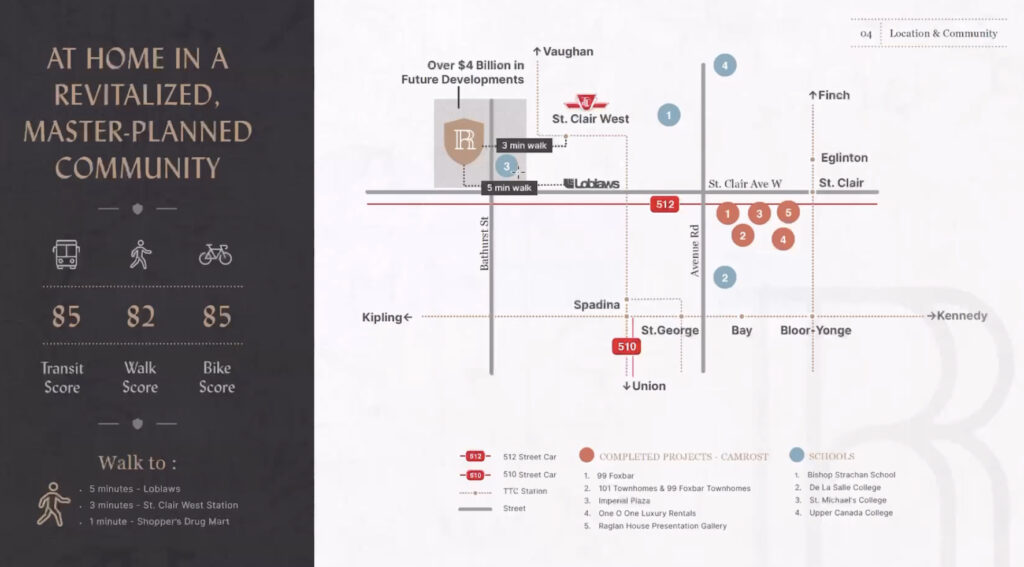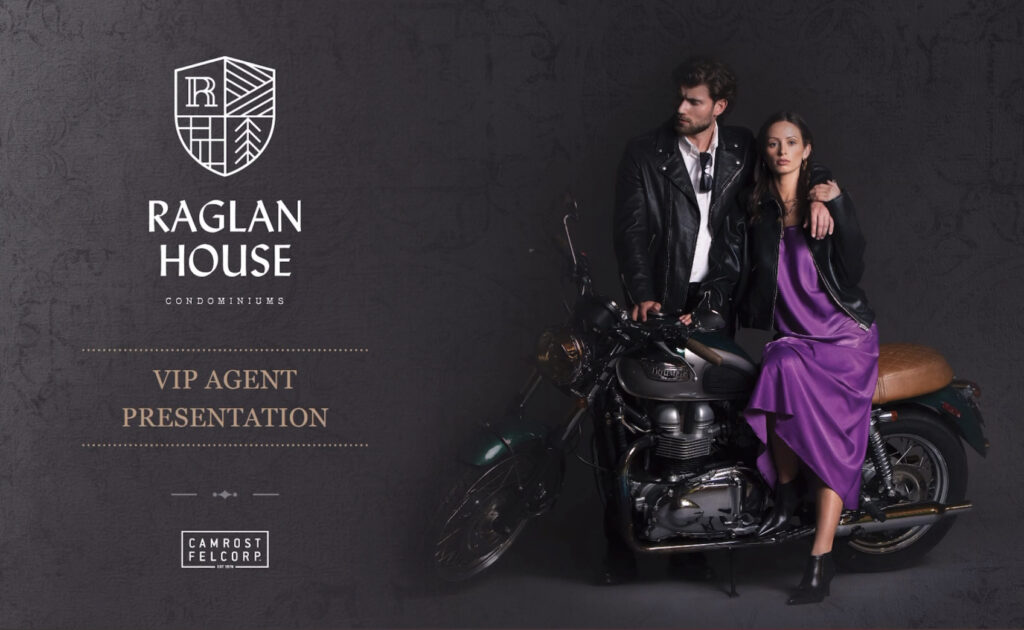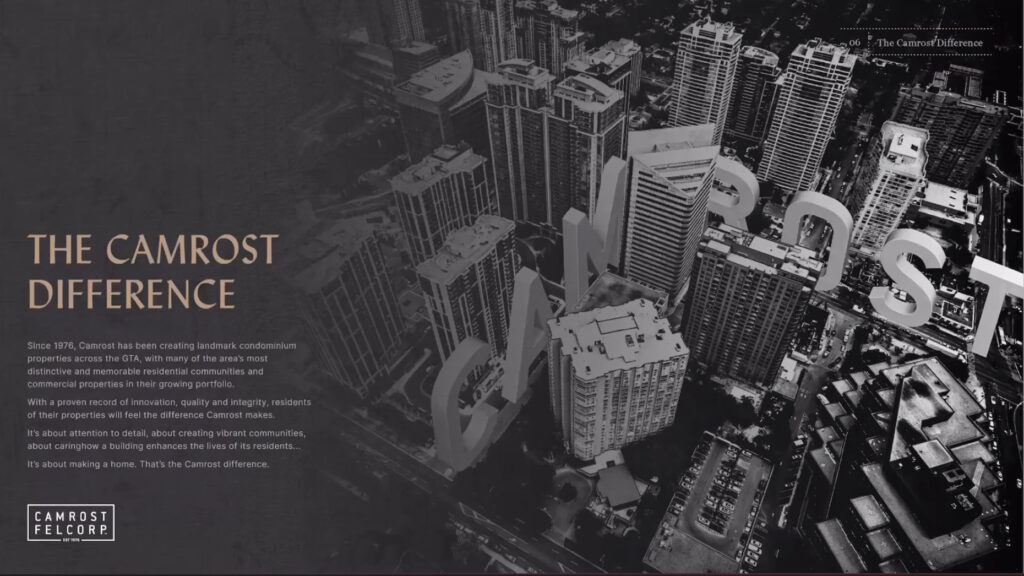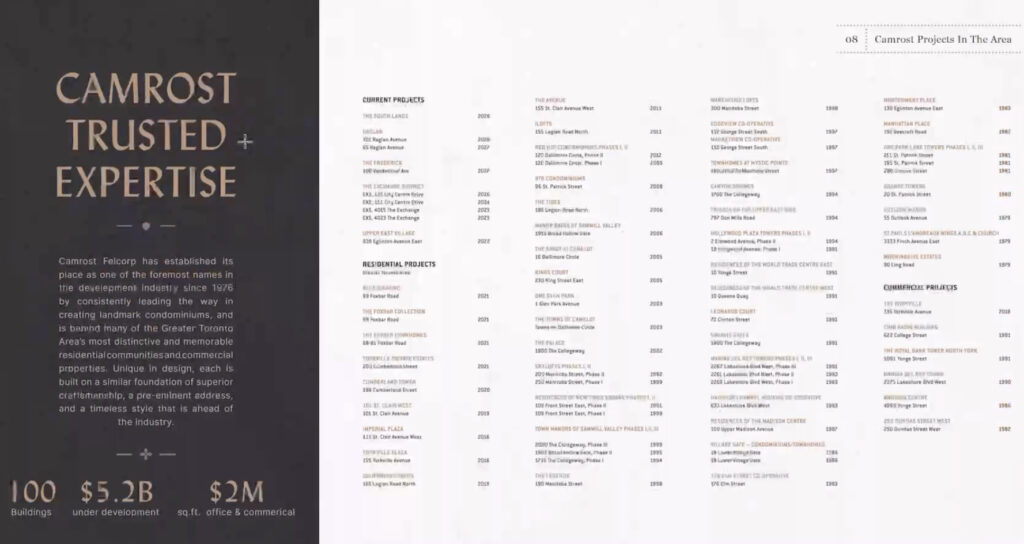 Address: 77 Raglan Ave Toronto
Builder: Camrost Felcorp
Storeys: 28
# of Units: 380
Tentative Occupancy: Spring 2027
Builder is a very reliable. They have built over 100 condos in prime locations, including many in Midtown, over the past 40 years.
Such unconventional incentives cannot be missed. Call me now.