Foret Condos – New Price!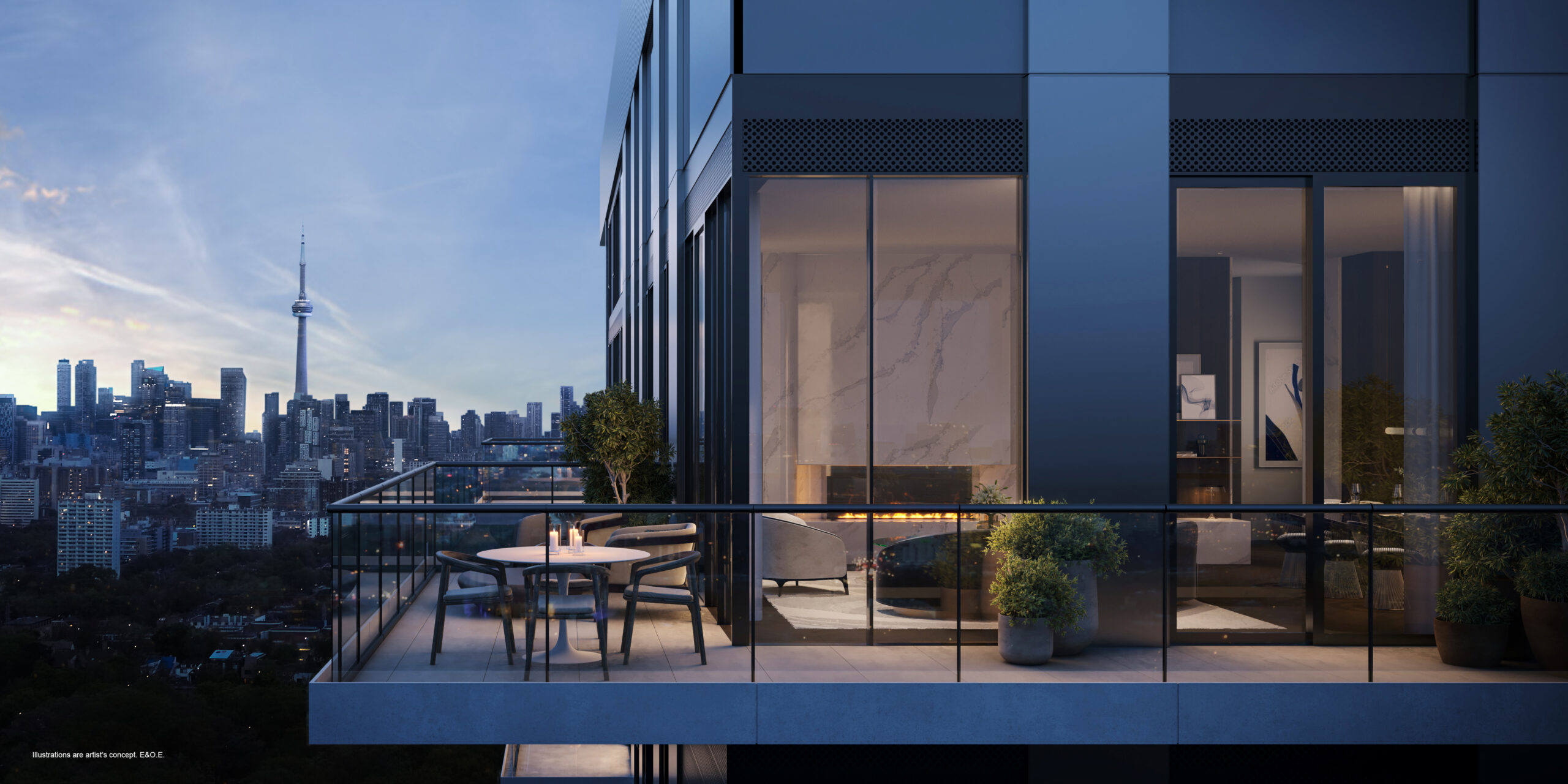 @ St. Clair + Bathurst
March 15, 2023 Update:
Builder has released a new price and deposit Schedule.
Right Beside of TTC Subway Station
A lot of people who currently own and live in the Mega Million Dollar luxury house in Forest Hill area have bought these Condo units to add a convenient living to their assets.
What's clear is that it's a great opportunity for you, the buyers!!
Here is the New Price.
It's given to me today even though the new price is effective from Tomorrow. So be careful, it's hot!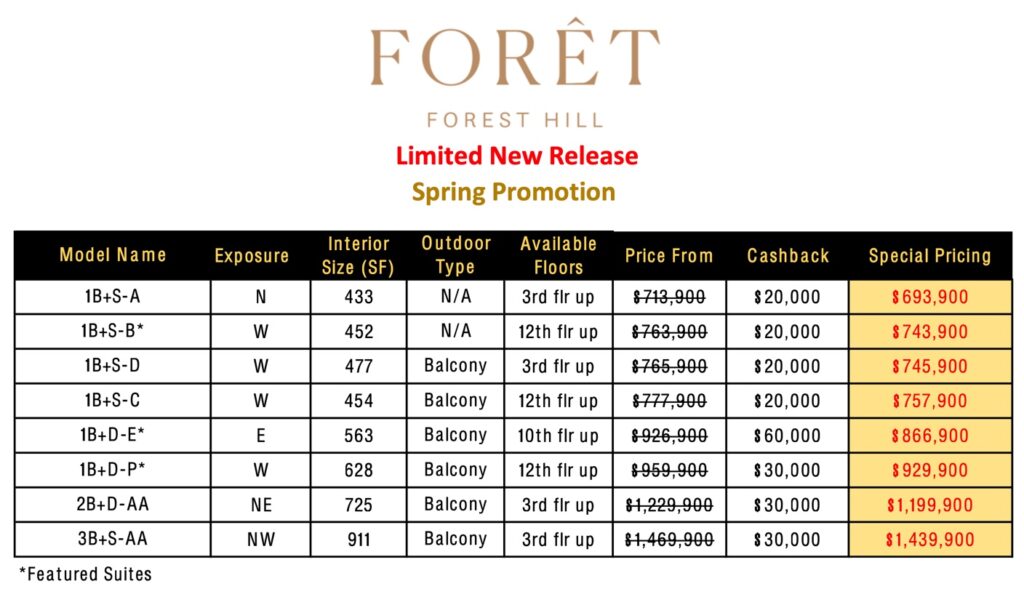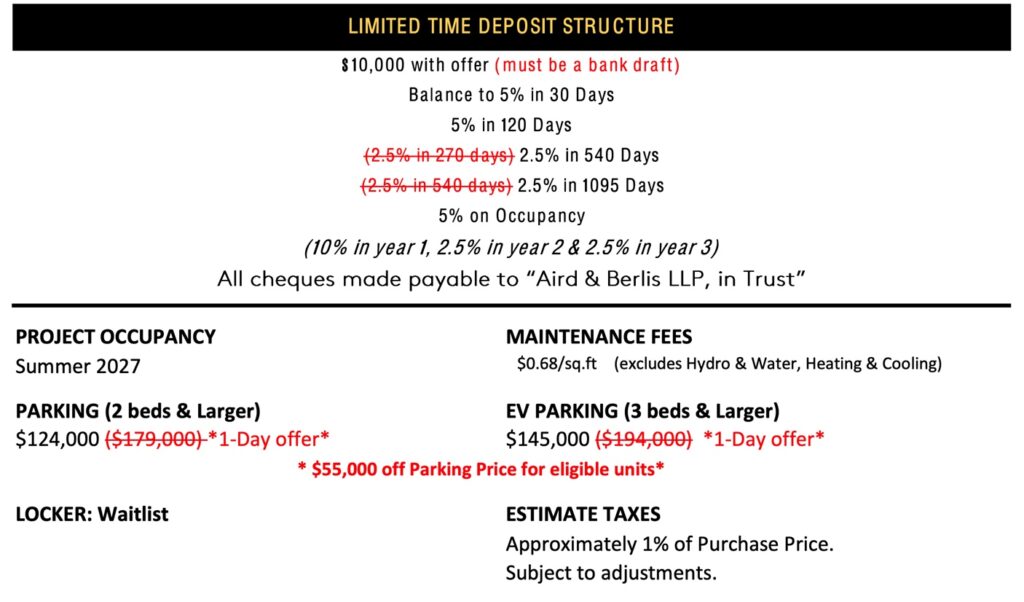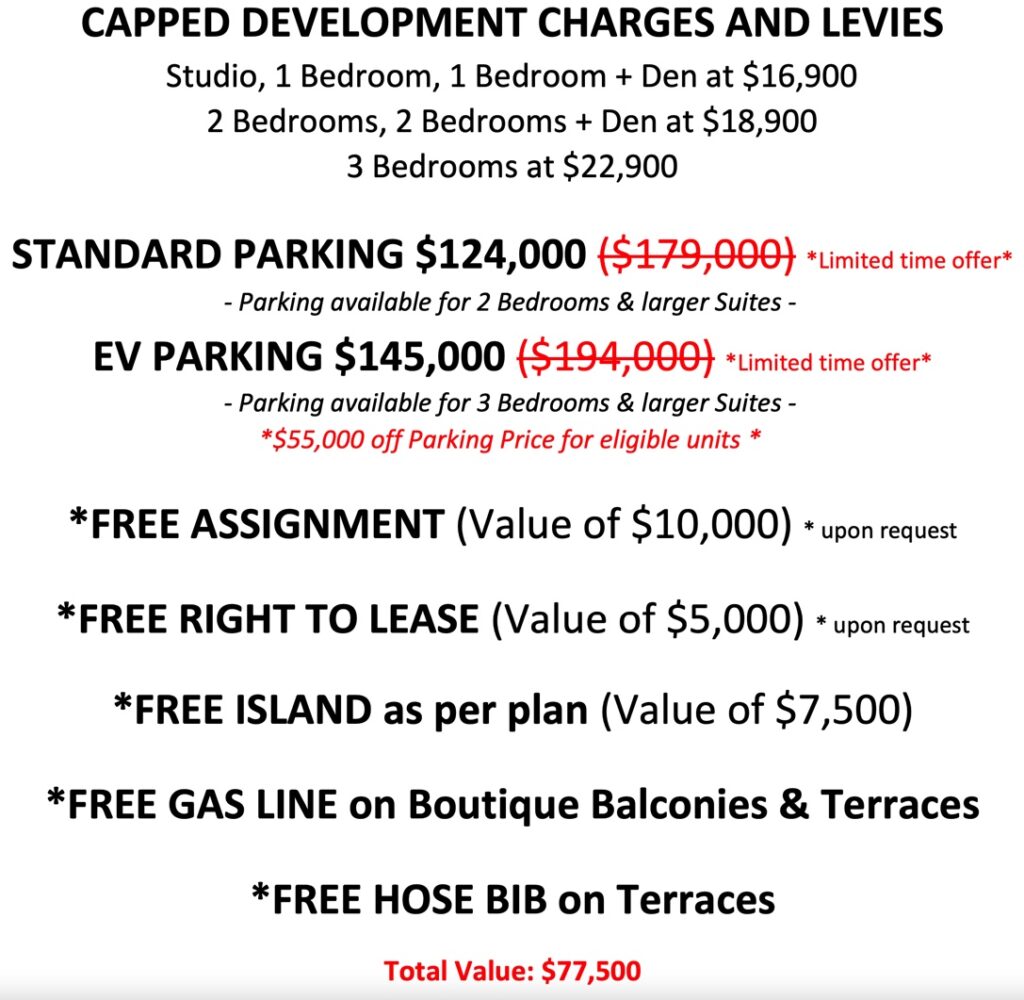 Here are the FLOORPLANS for the units. Floorplans are also in the Peony Brochure.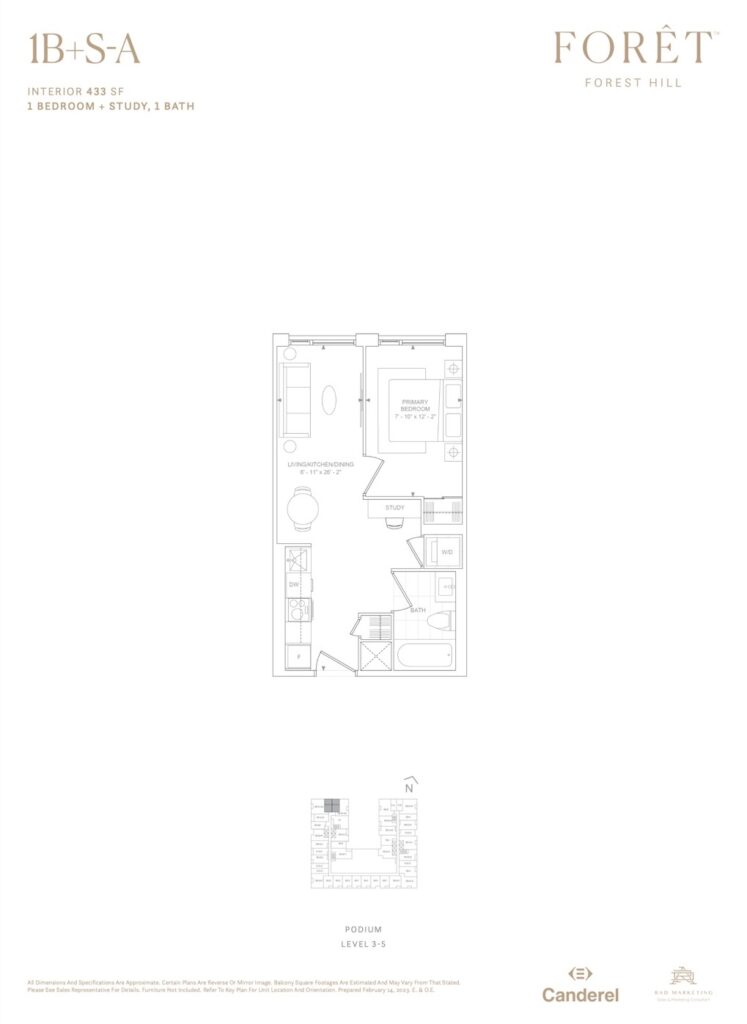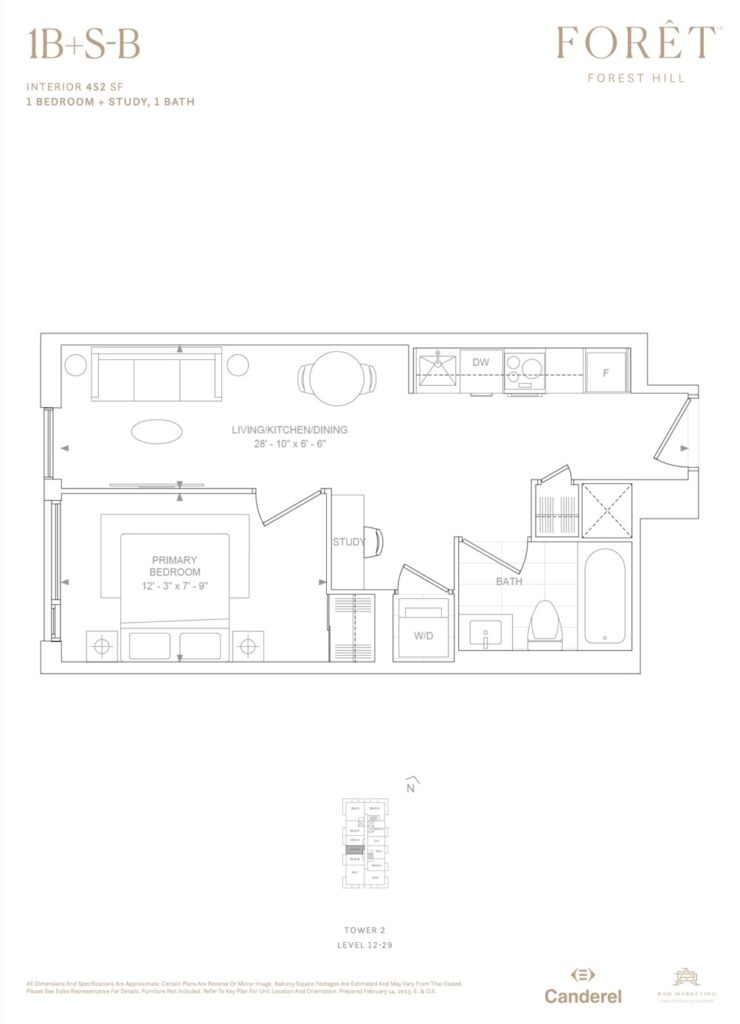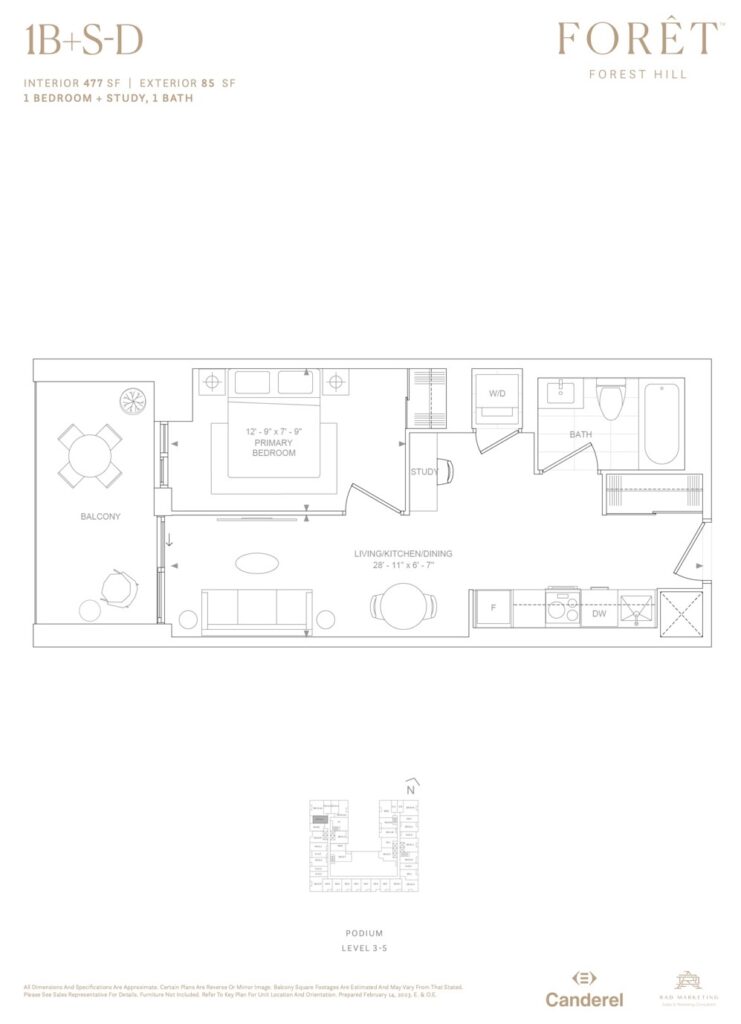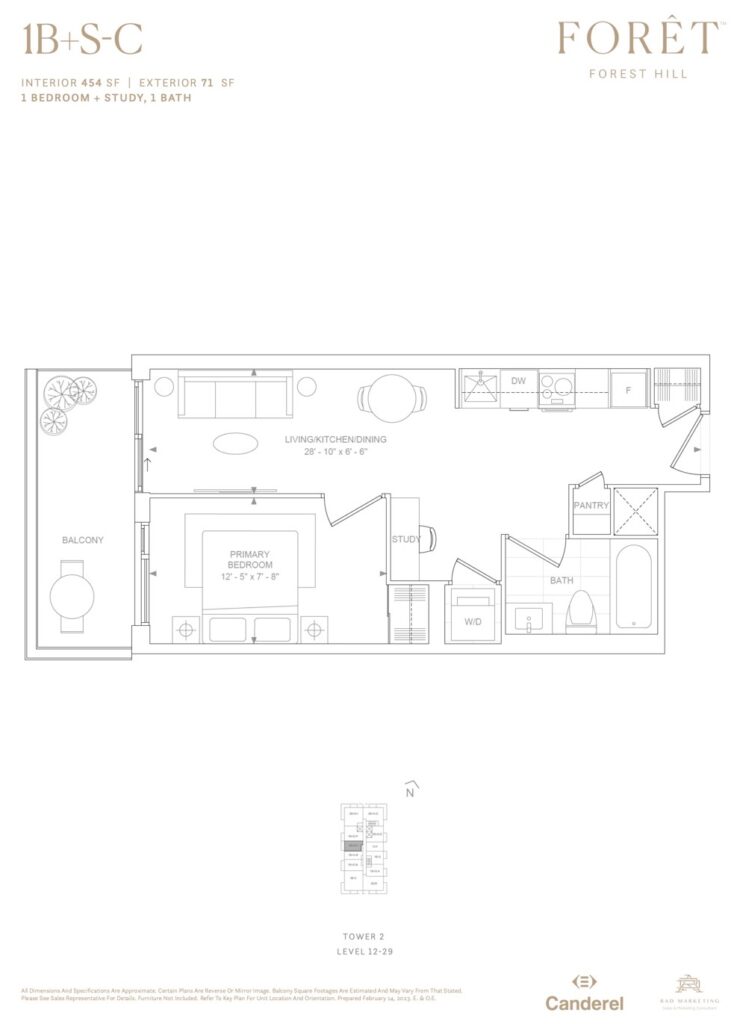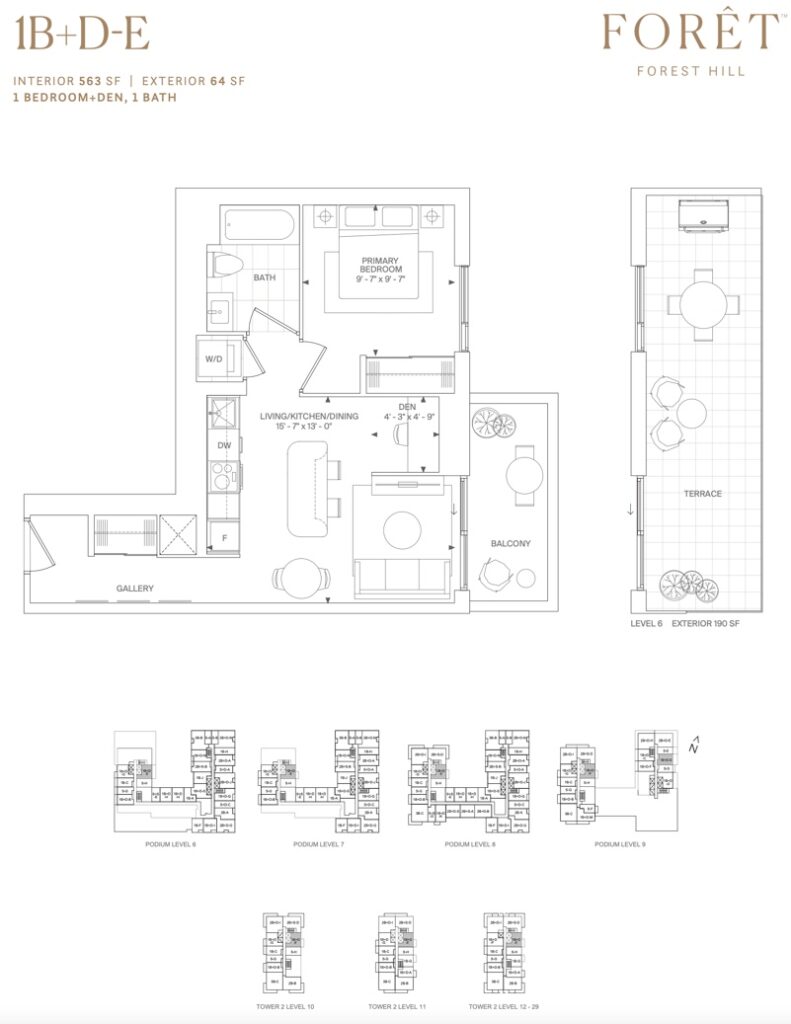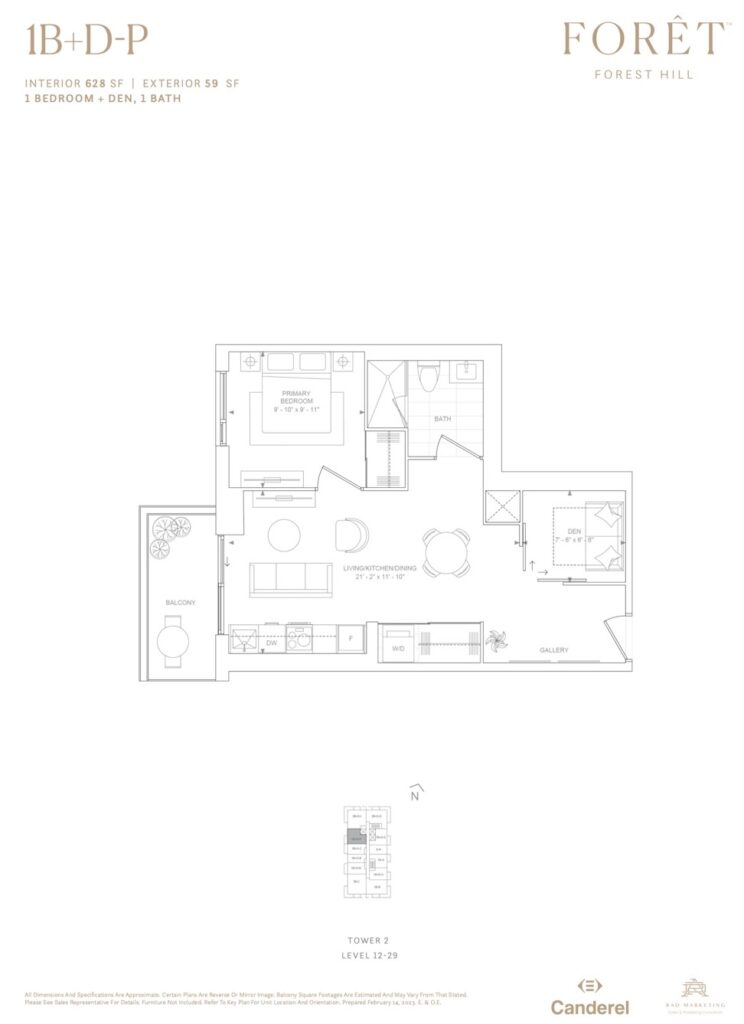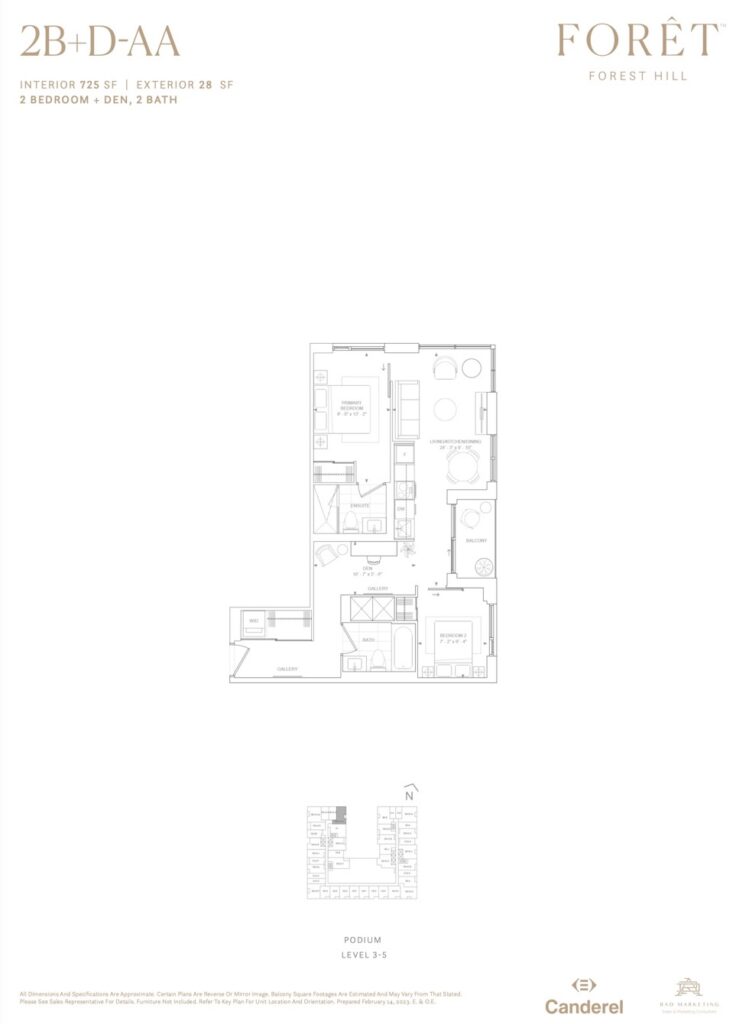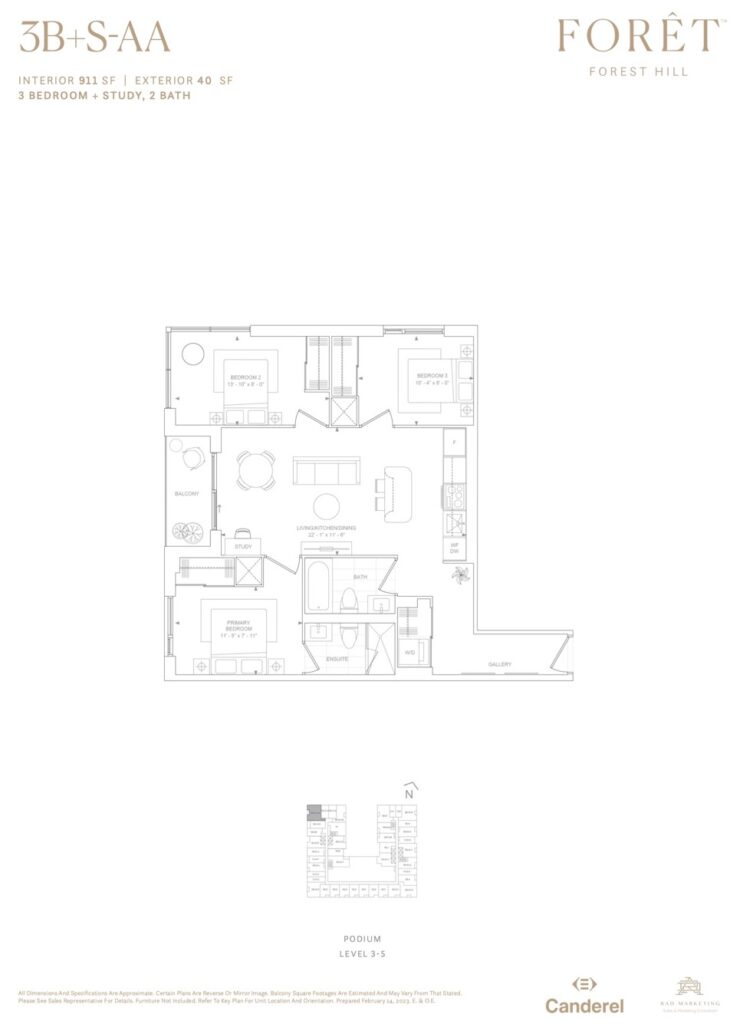 Other Units and Boutique Collection Suites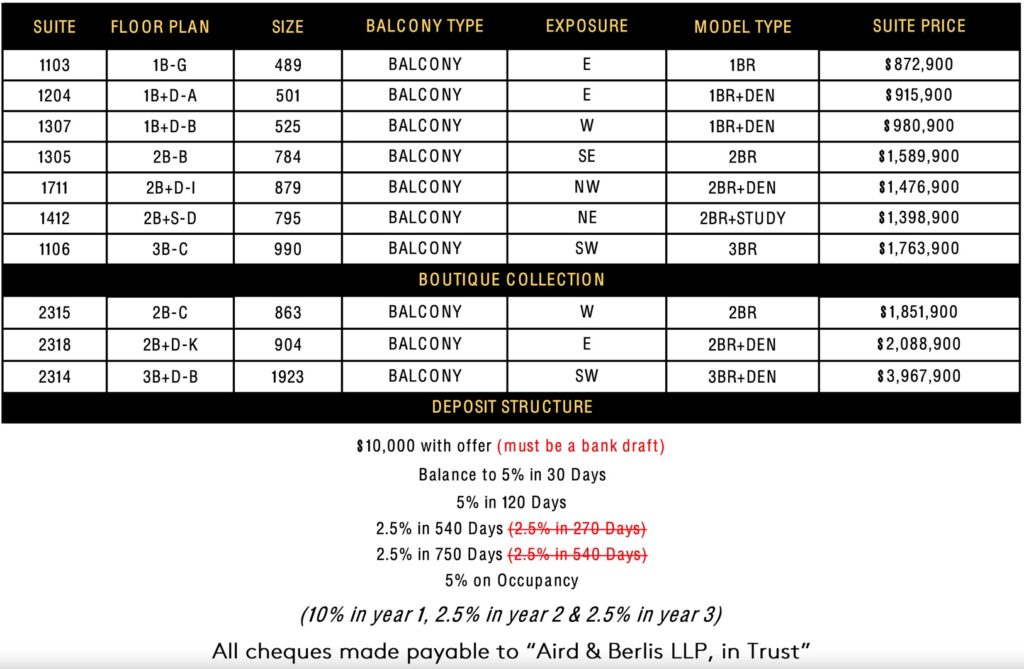 Boutique Collection suites are on 22nd and up in Jasmine Tower.
Two Elevators are only for Boutique Suites. Please take look into Boutique Brochure.
Aug. 15, 2022

One of Canada's leading developers, Canderel, is a renowned Canadian leading developer who built the aura condominium, the current tallest residential building in Canada.
Canderal has built 75,000 homes in six major cities across the country over the past few decades, including Ottawa, Toronto and Vancouver, and they built and Aura condos as well as nearby College Park 1st, 2nd, YC Condos, and have introduced and will build most recently 900, 908 St. Claire, and 625 Sheppard Ave (Bayview at the Village).
Canderal is well-known for its luxurious and unique condominium projects with amenities and innovative building designs. They try to bring convenience to residents' lives through unconventional planning and best-in-class use of materials. (Homepage: https://www.canderelresidential.com/)
Another developer of Fort Condos is Kingsett Capital. Kingsett is a firm recognized in private equity and real estate, with assets worth more than $9 billion across Canada.
The design was done by the famous Quadrangle, who you've probably heard a lot about.
Even public transportation is convenient in the Forest Hill area, a traditional rich village. It's right next to the St. Clair West subway station and Bus & Streetcar stops right in front of the building.
It takes about 10 minutes by car or subway to get to Toronto University and downtown.
As you all know, the area is home to Canada's top private schools, and there are plenty of luxury restaurants, boutique shops, and park green areas around to provide relaxation. Click below to check Community Brochure.
Highlights
Address: 490 St. Clair Ave West. Toronto
Developer: Canderal, Kingsett
Storeys: 36, 31, 32
Units: 1000
Tentative Occupancy: 2027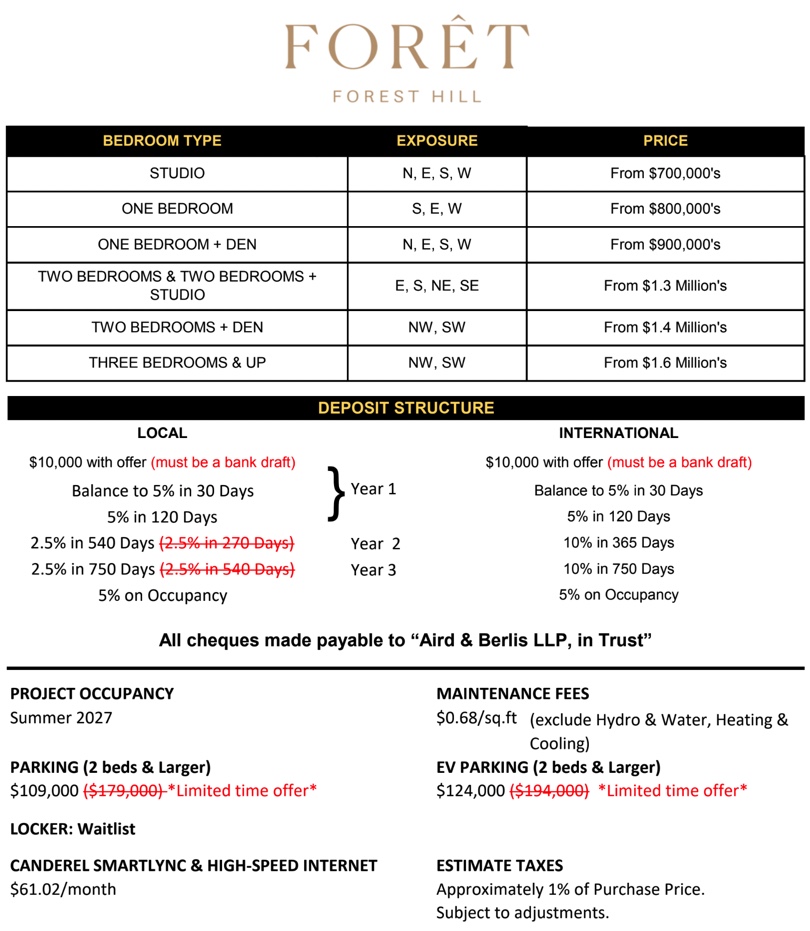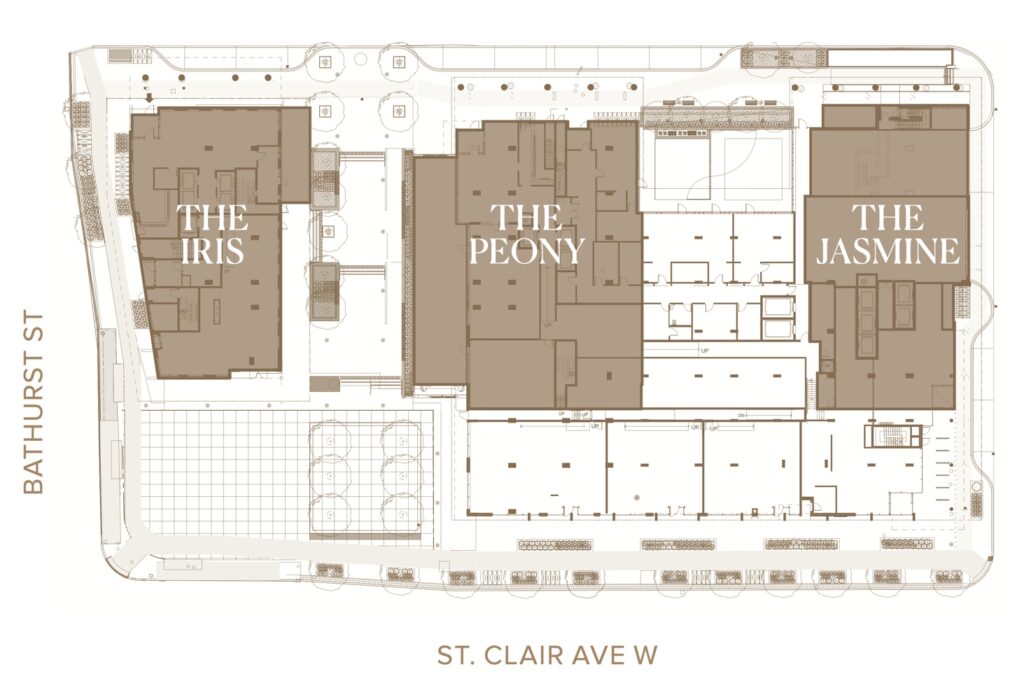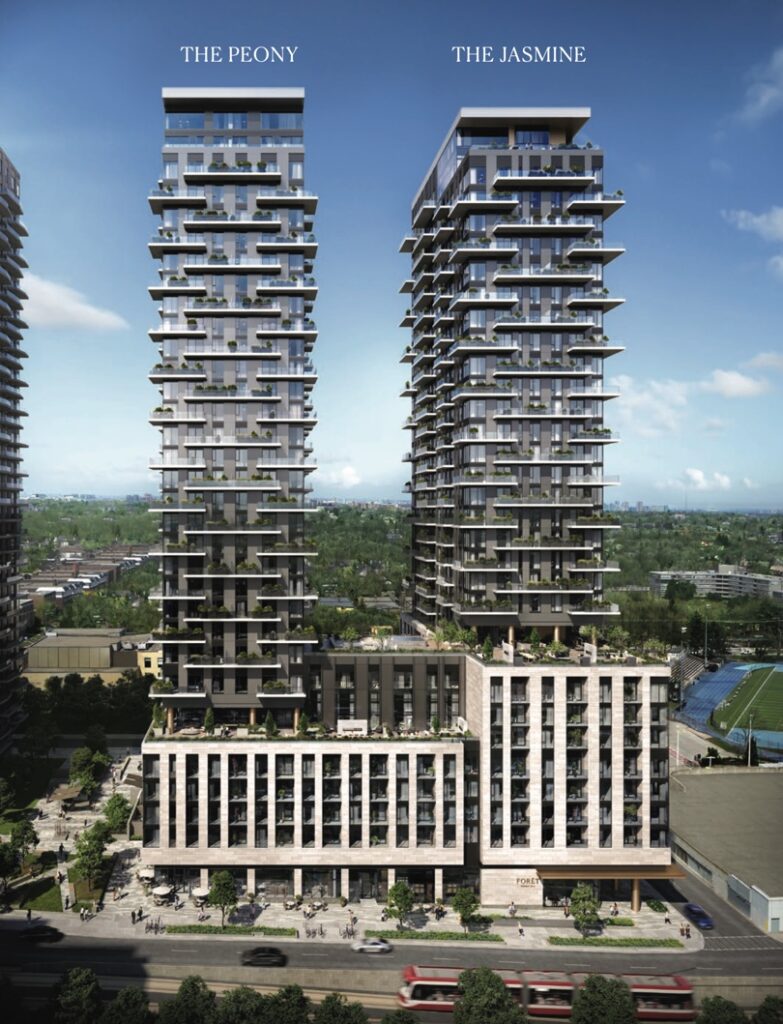 The Peony
Standing above Forest Hill and all its green glory, The Peony is a 33-storey condominium community offering luxury suites. These beautifully appointed homes are graced with 9-foot ceilings, upscale designer features and finishes, kitchens by renowned II BY IV DESIGN, and brand-name appliance packages. Sharing a 9-storey podium with the Jasmine tower at ForêtTM , The Peony is designed to enhance your quality of life with a variety of outstanding social and wellness amenities.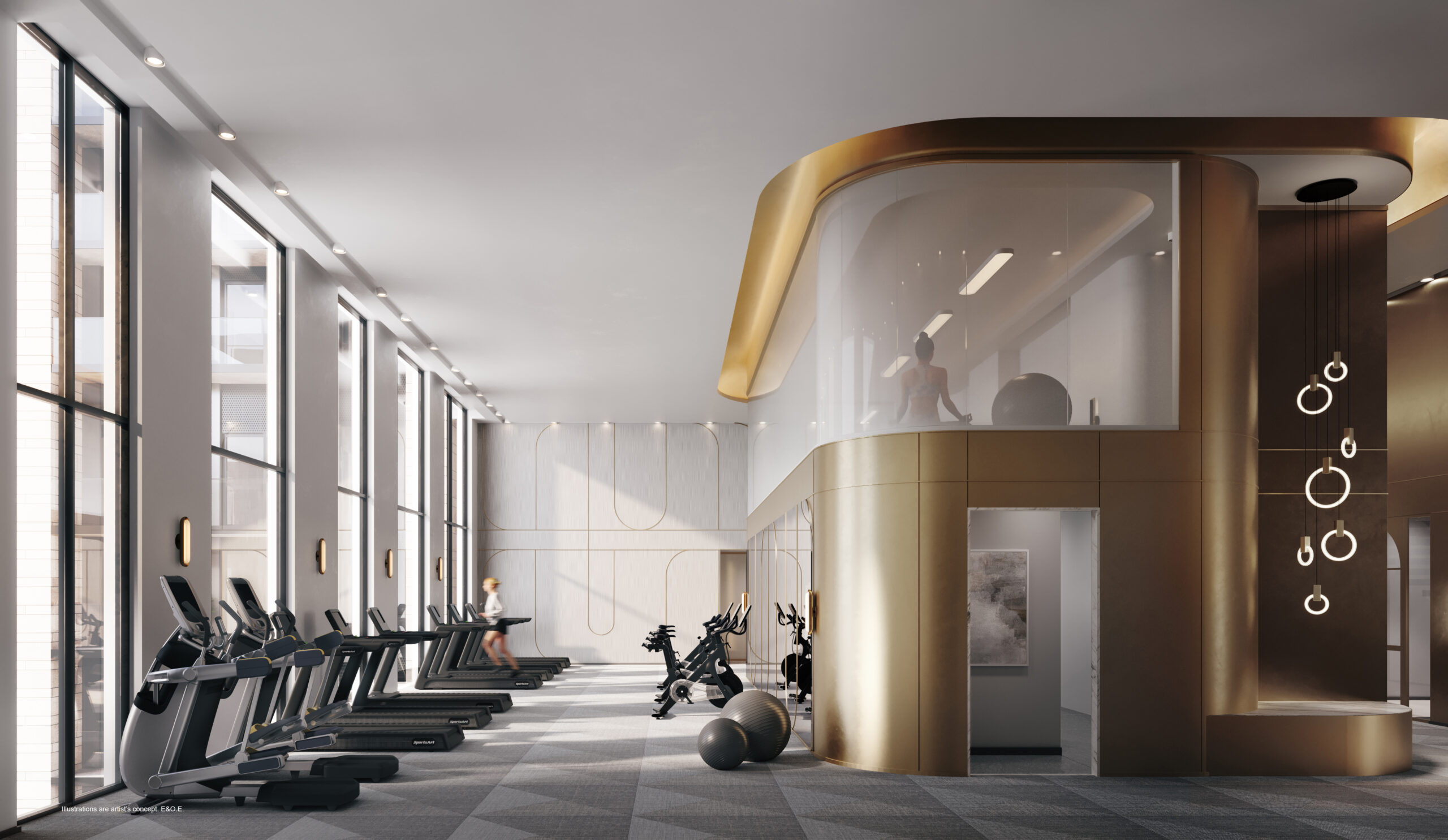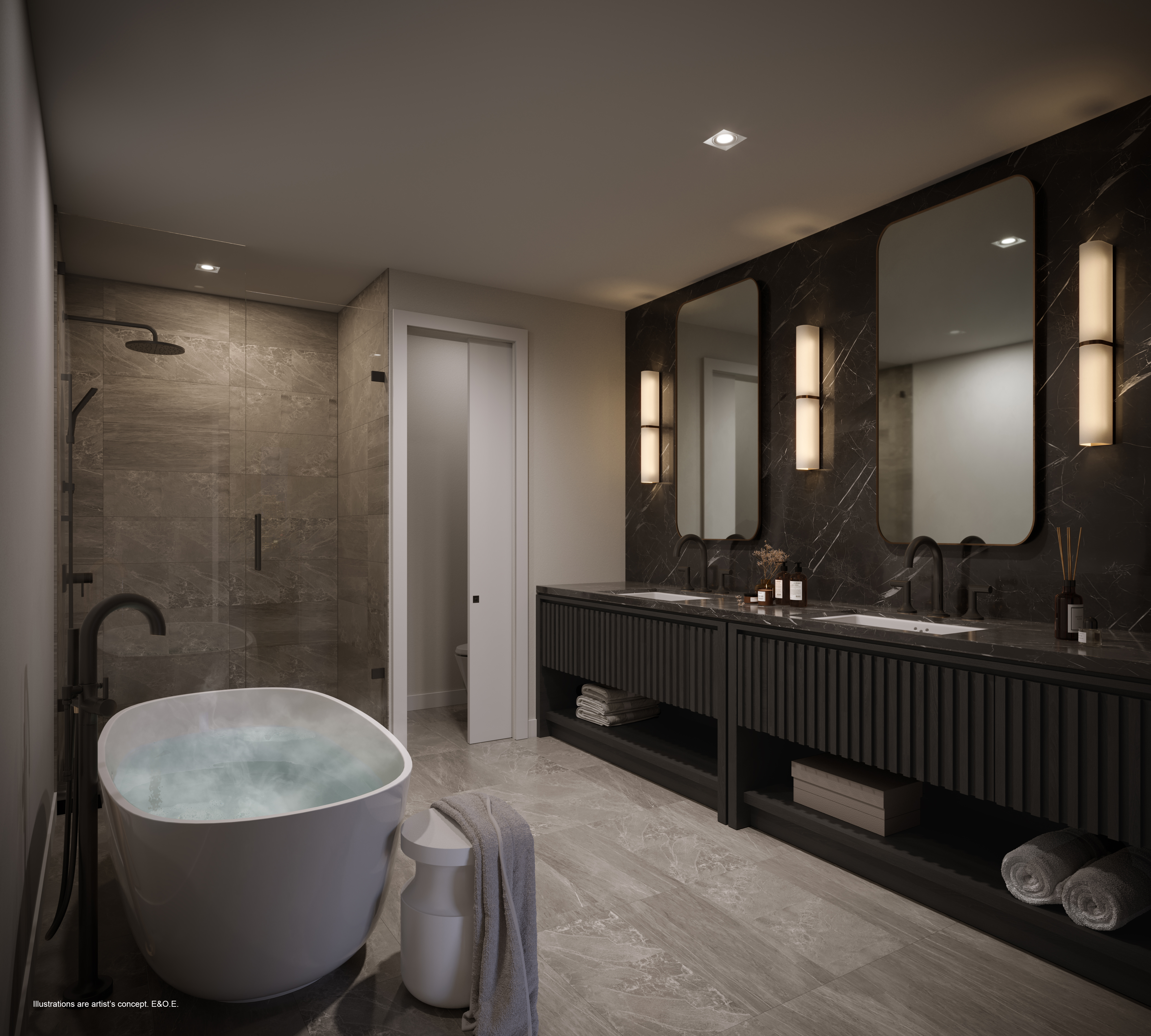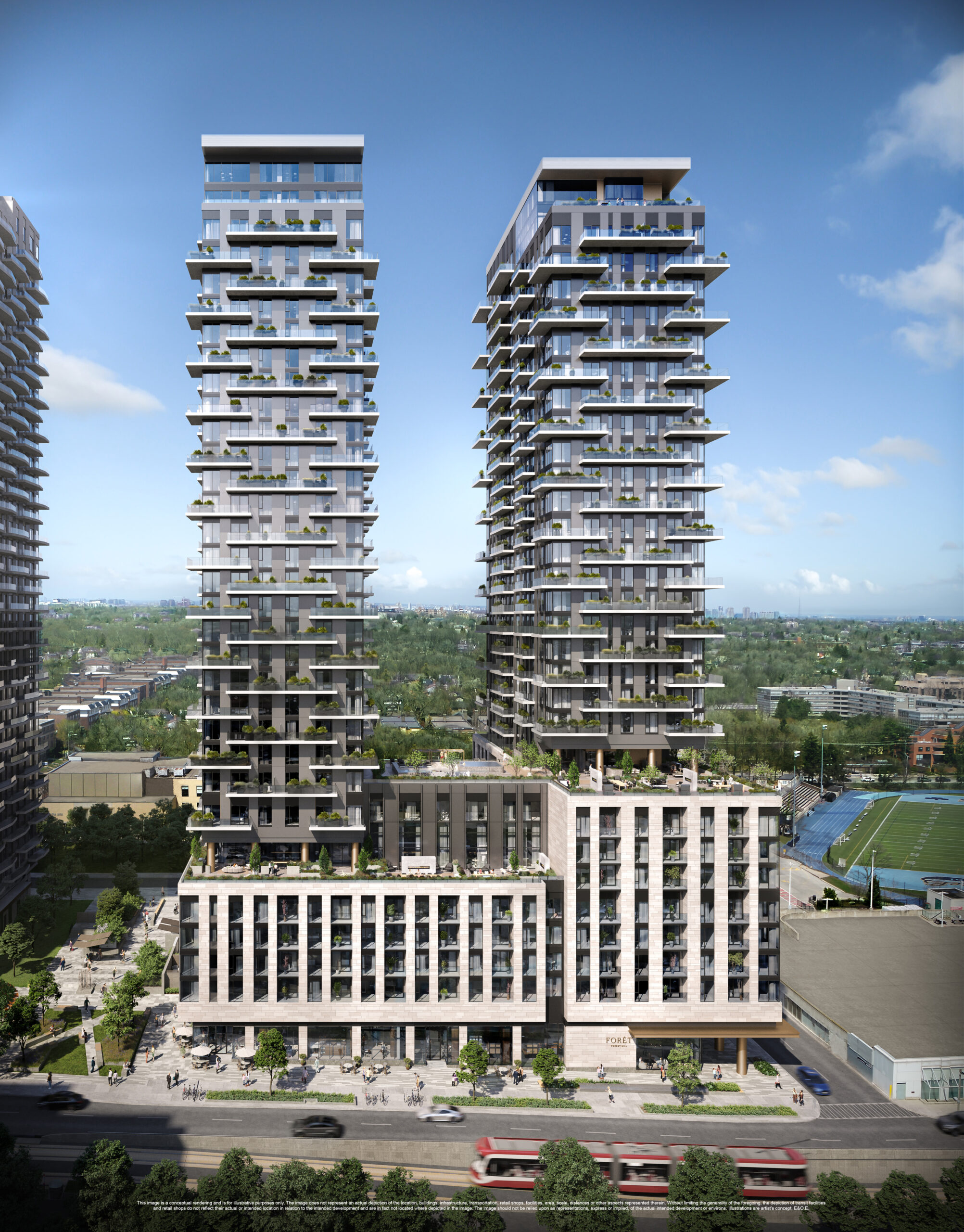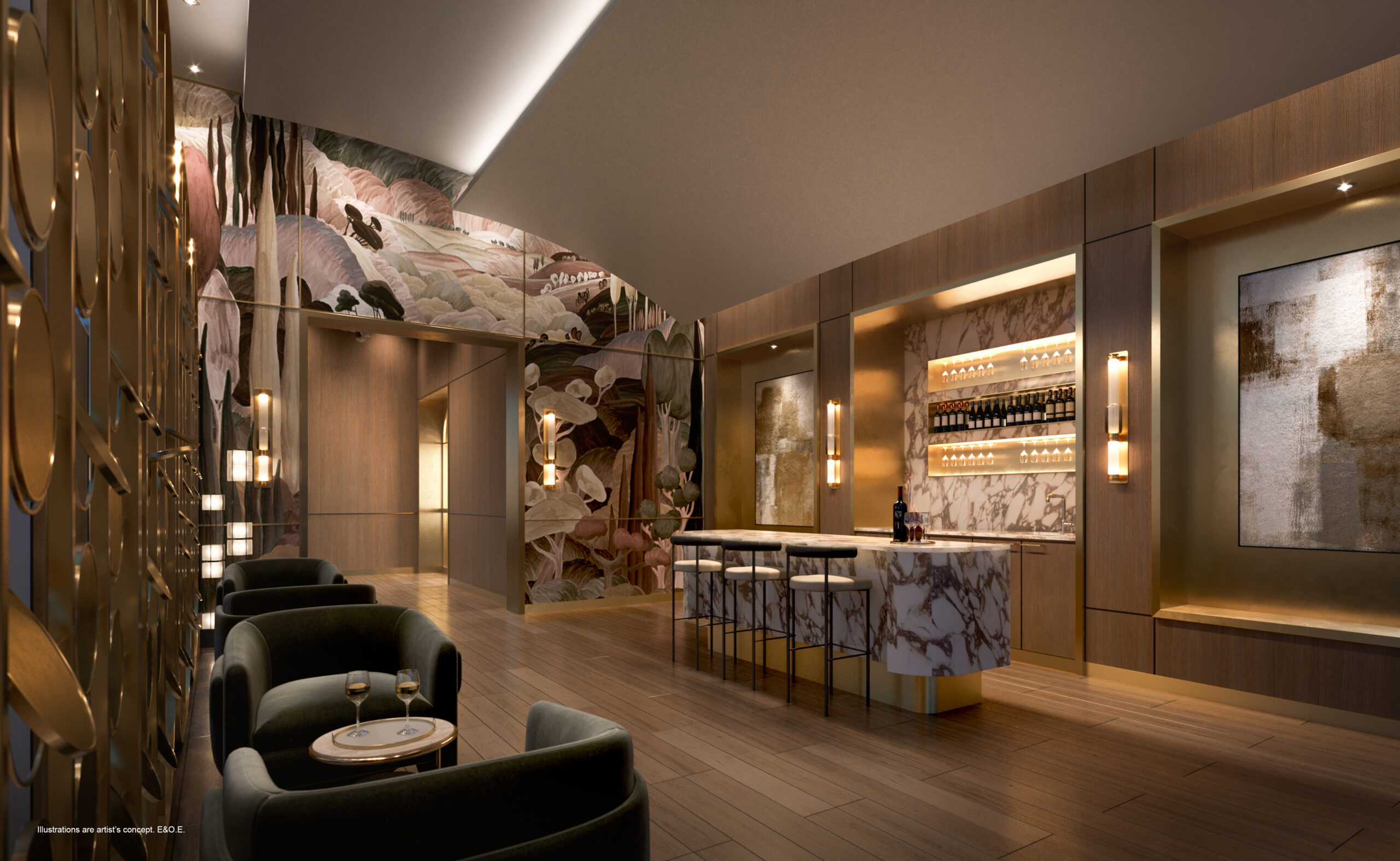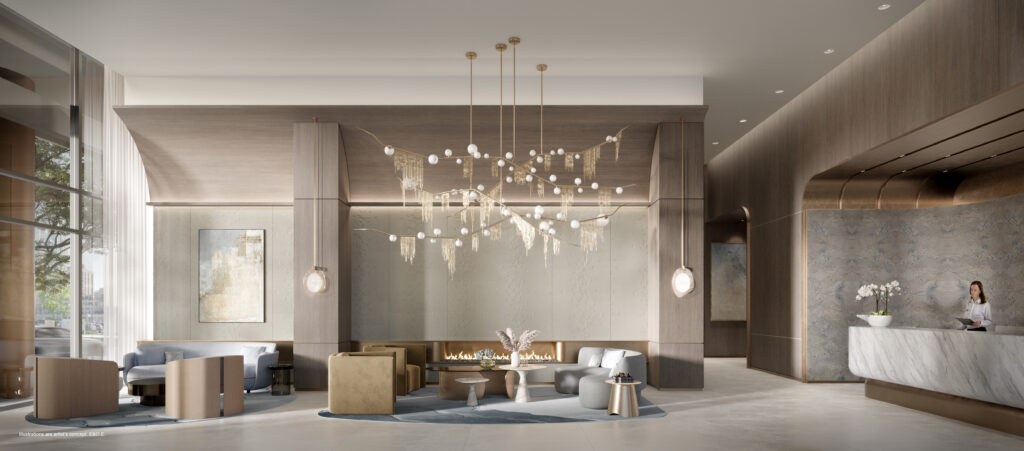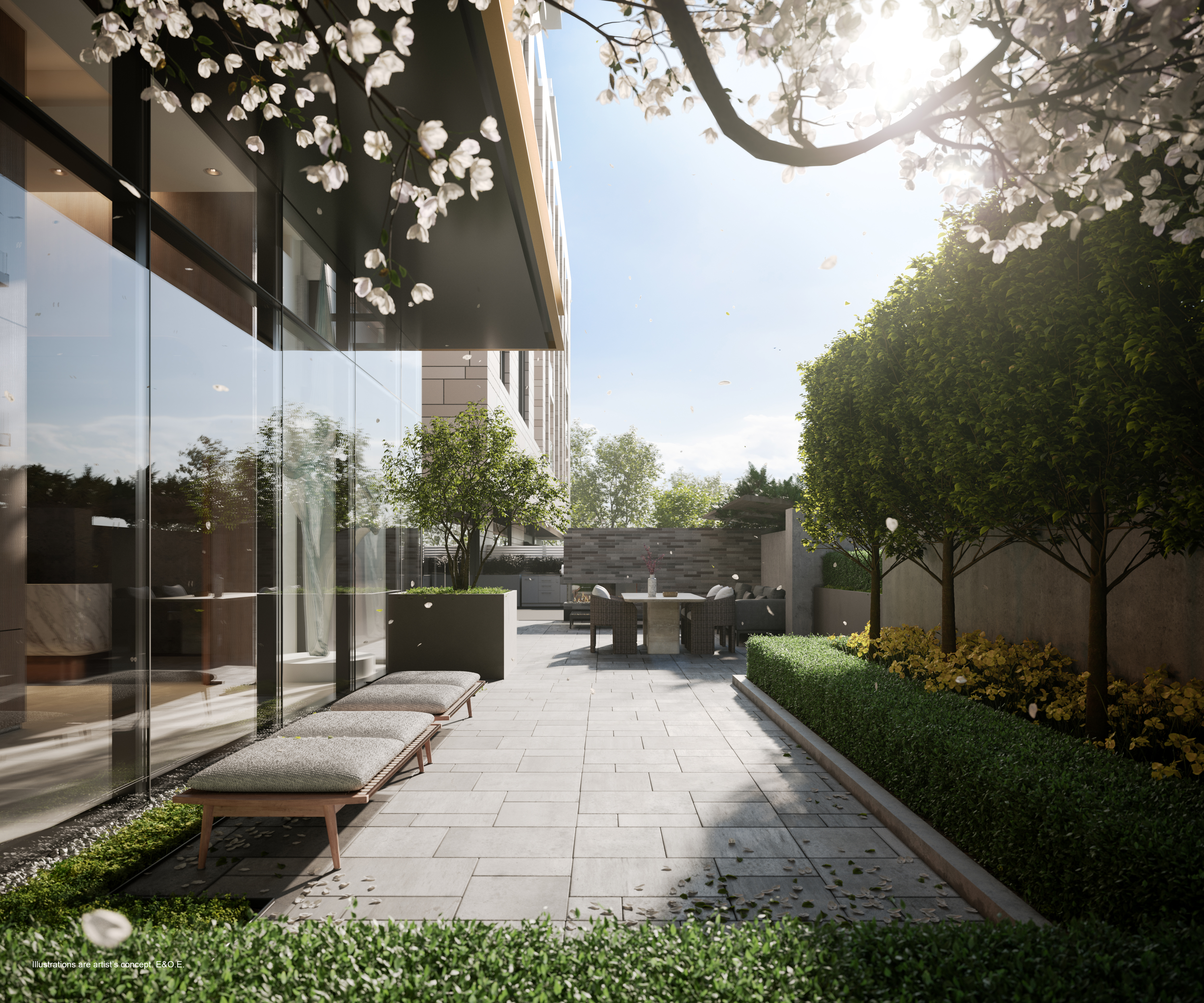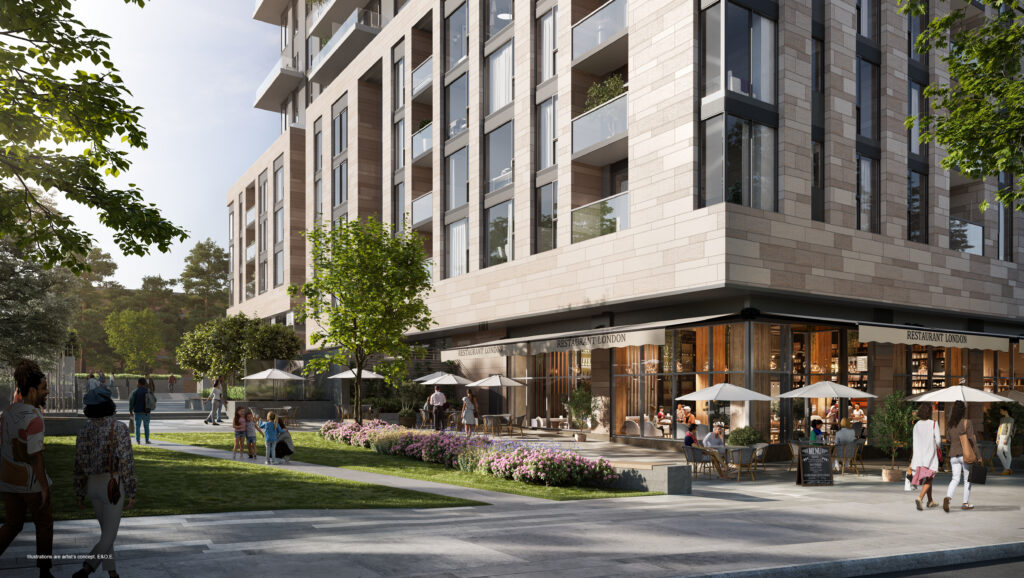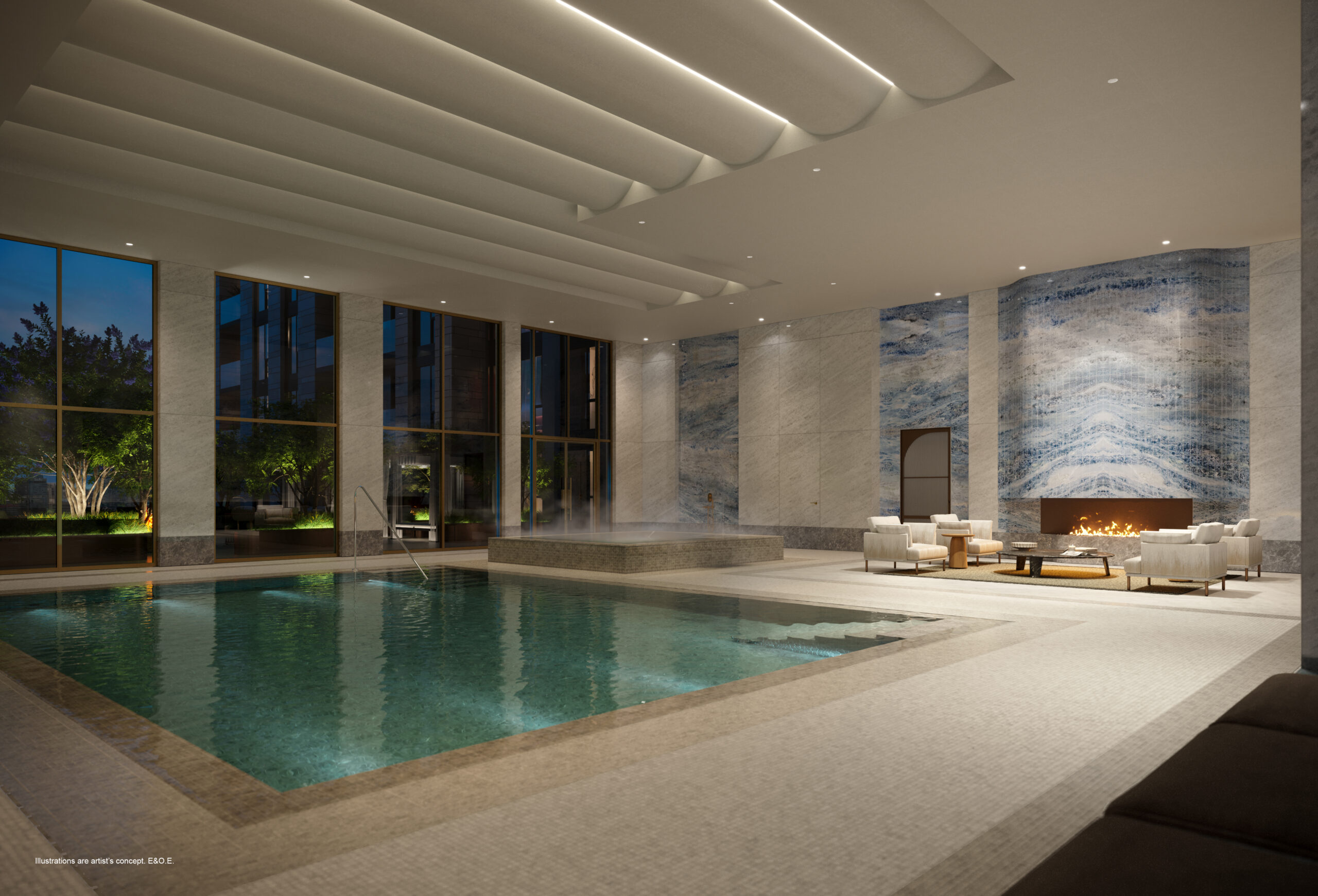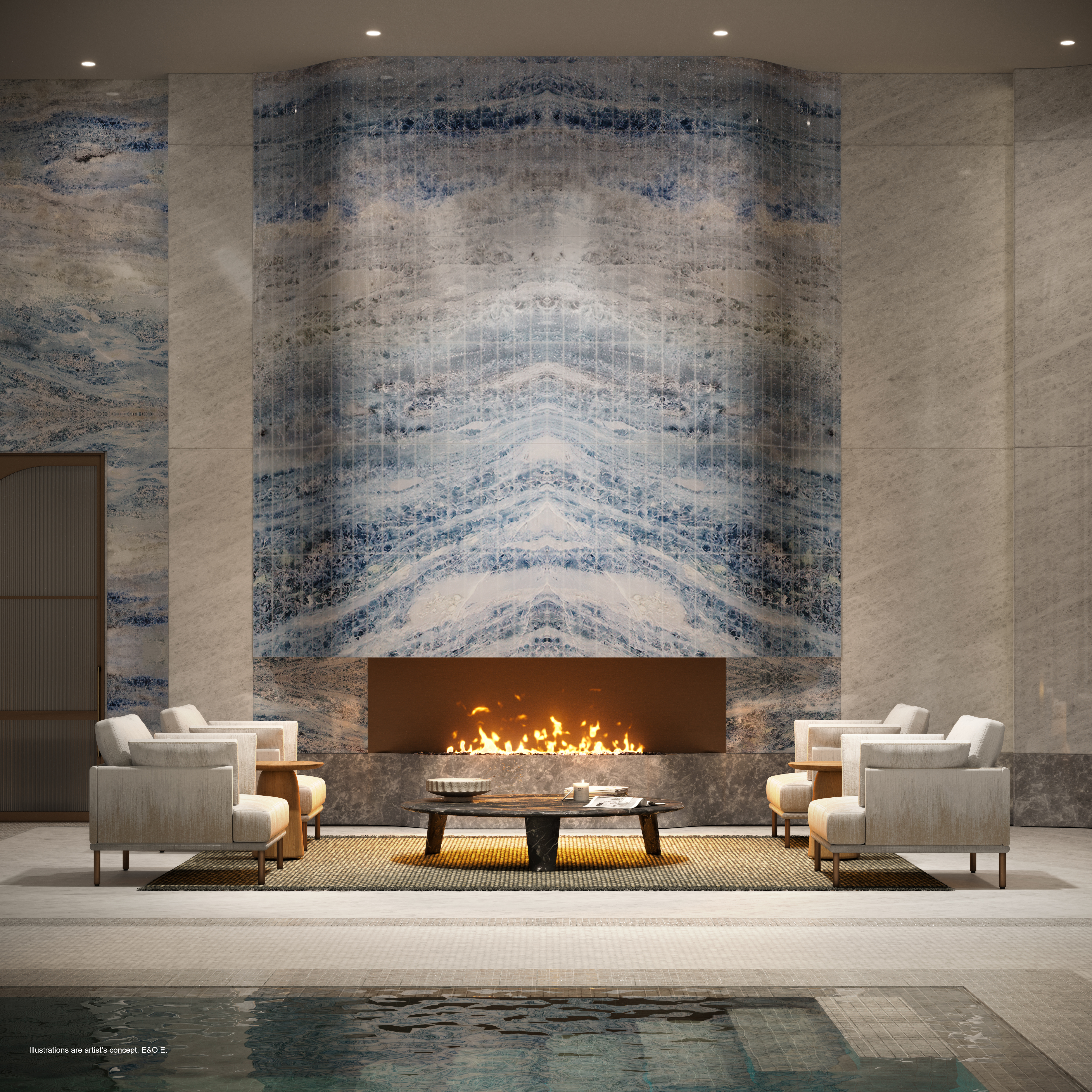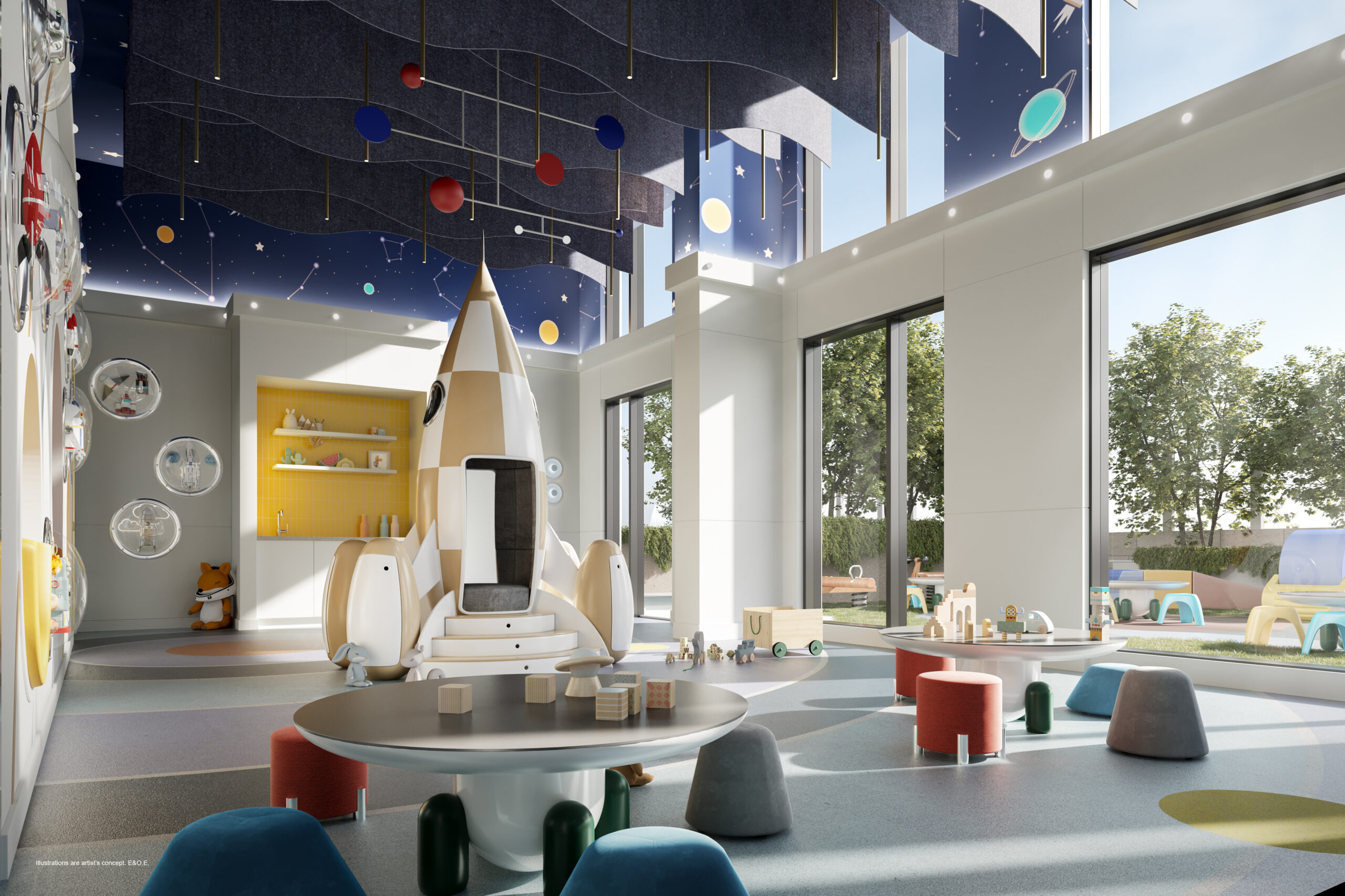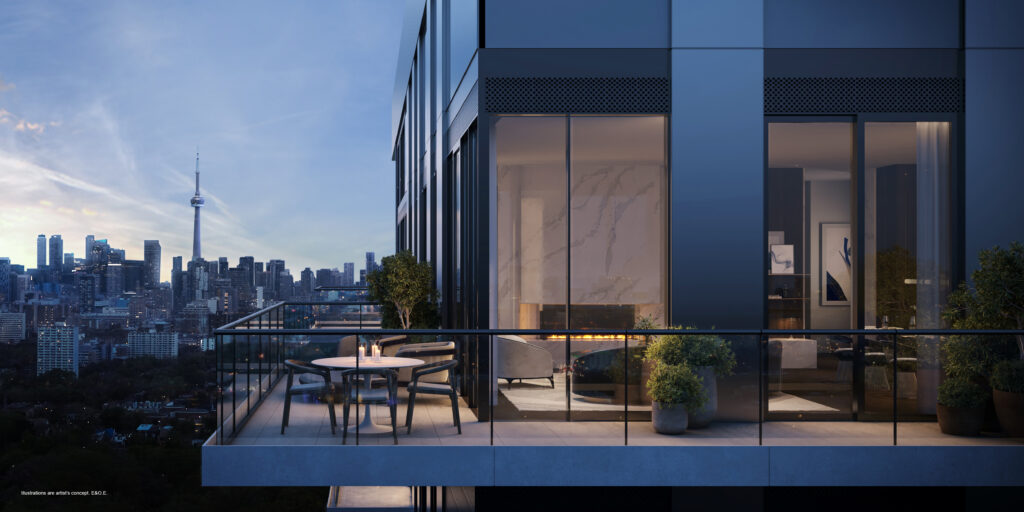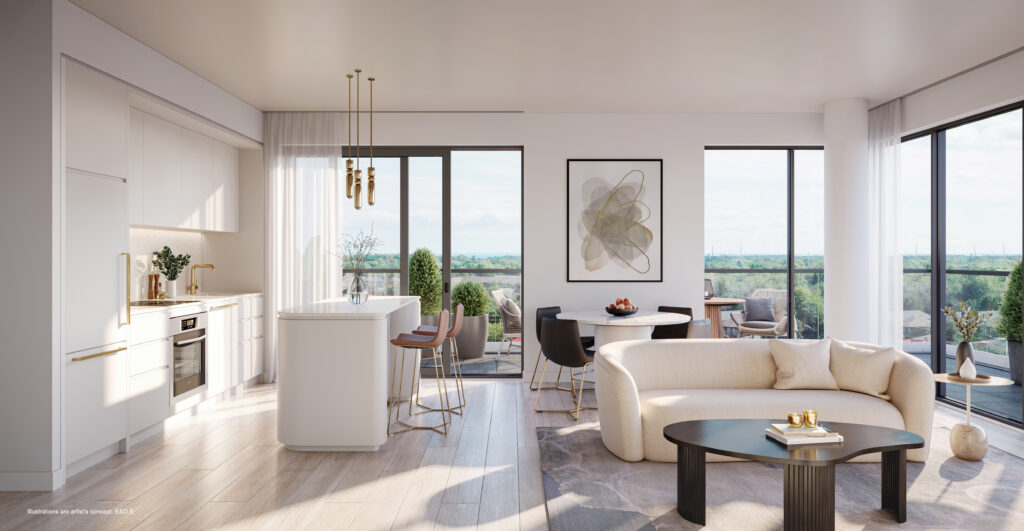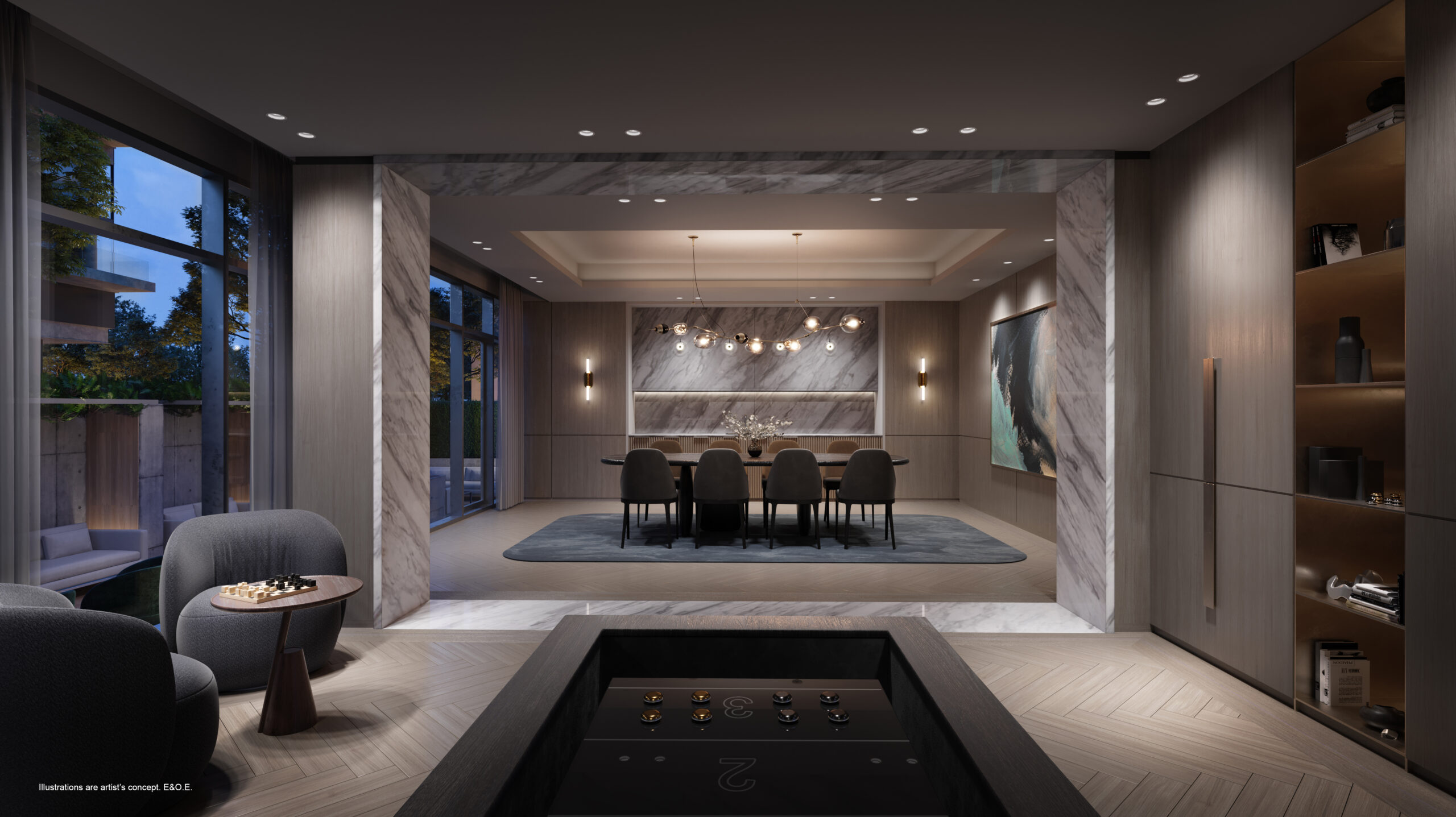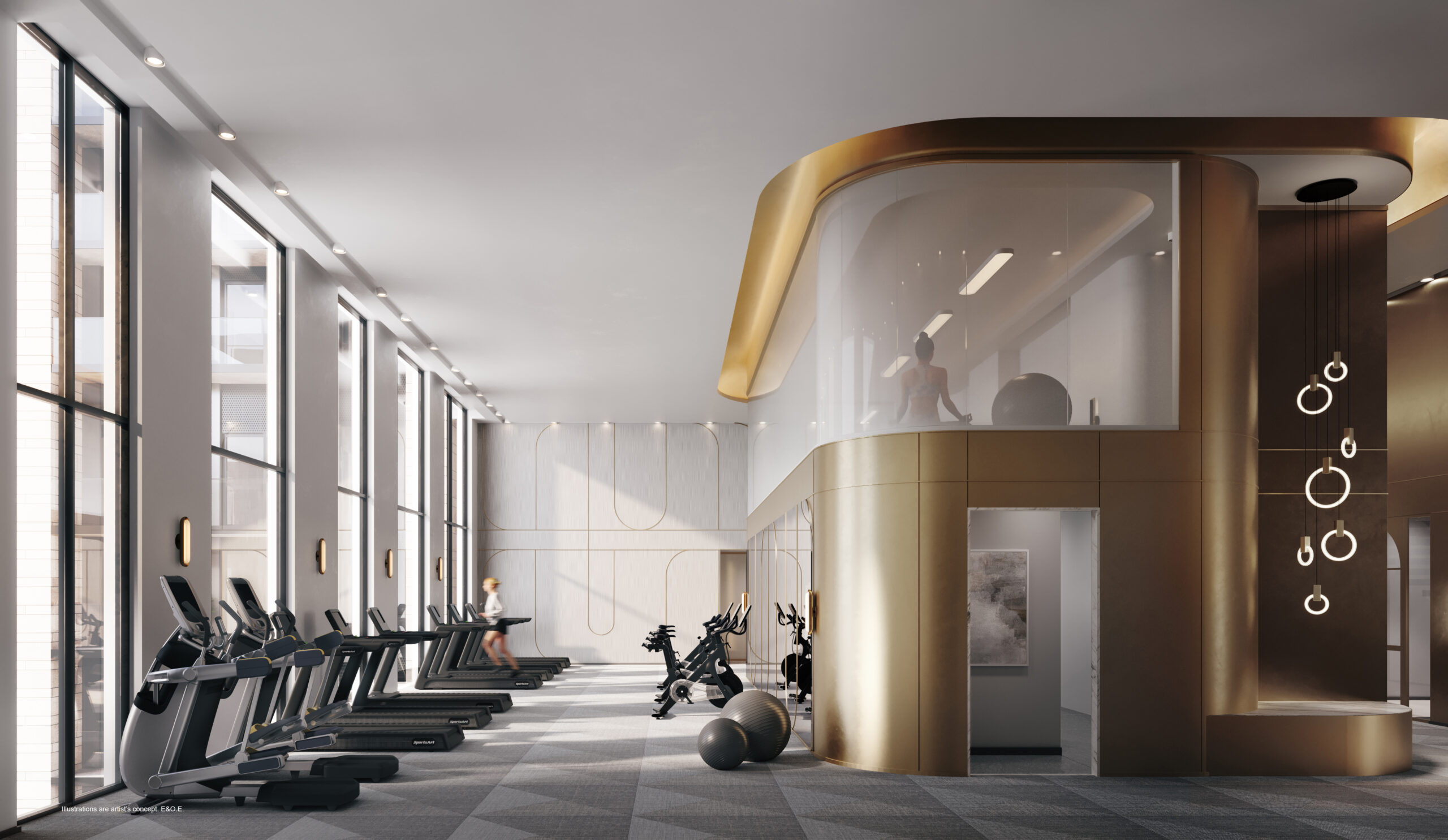 Amenities in Podium