Central Park $50~70K Discount!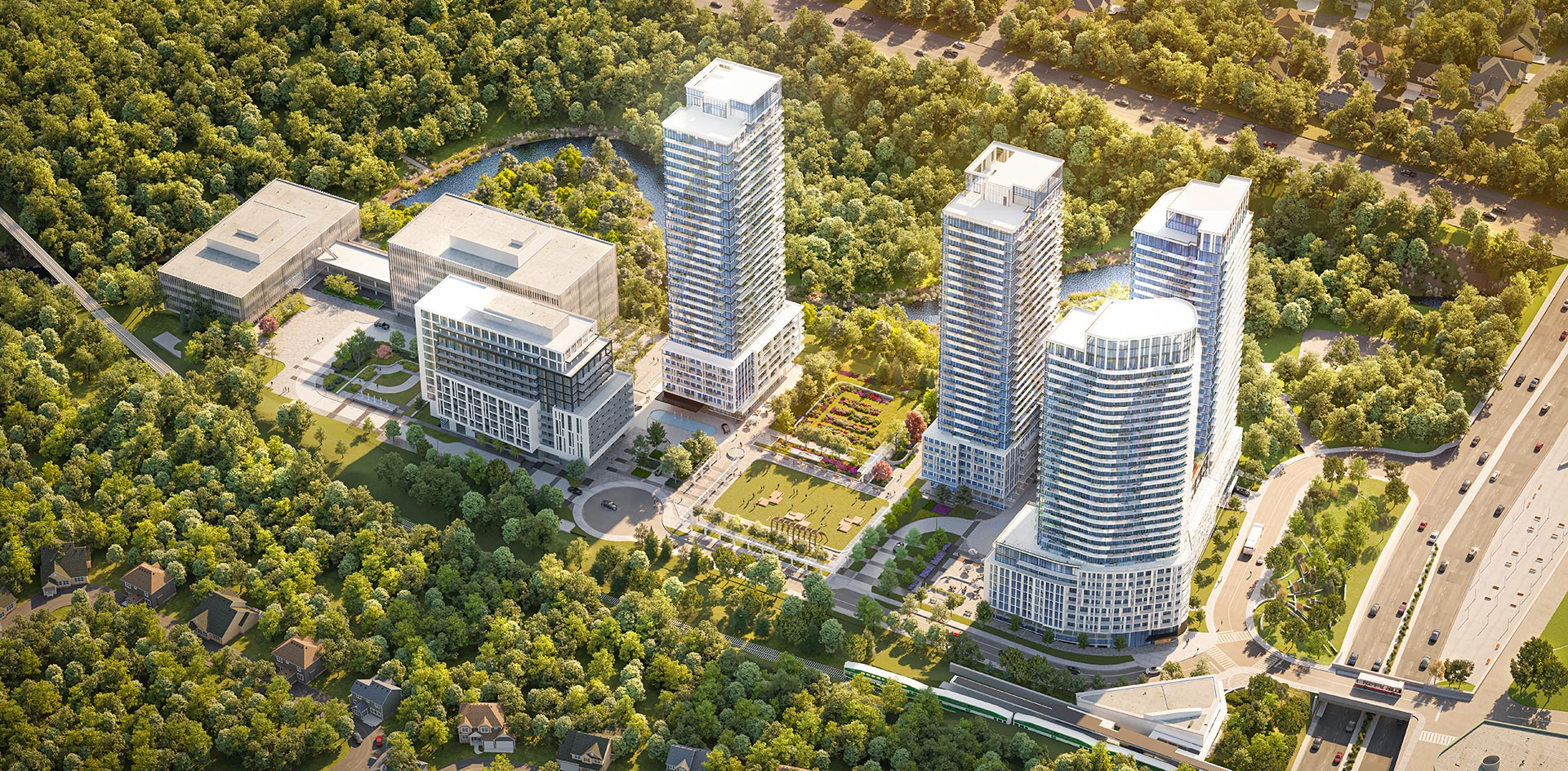 @ 1200 Sheppard Ave East (Sheppard and Leslie)
$50,000 – $70,000 off per unit. Please contact us now!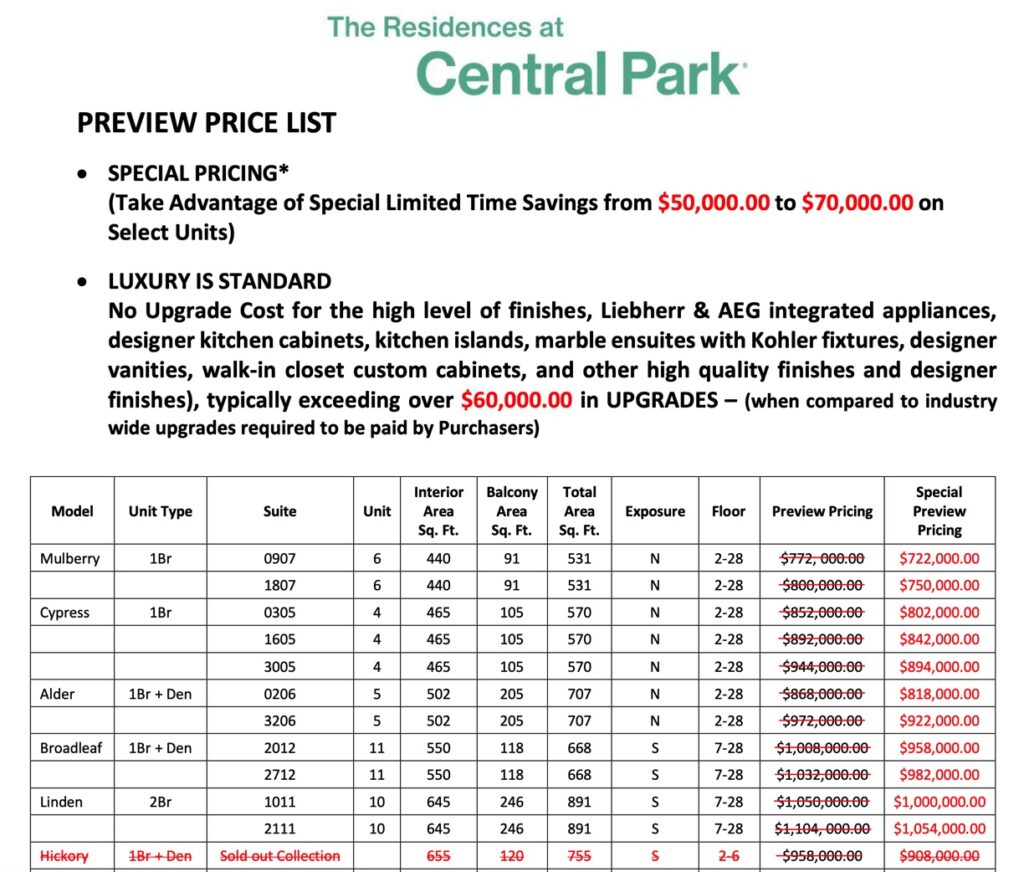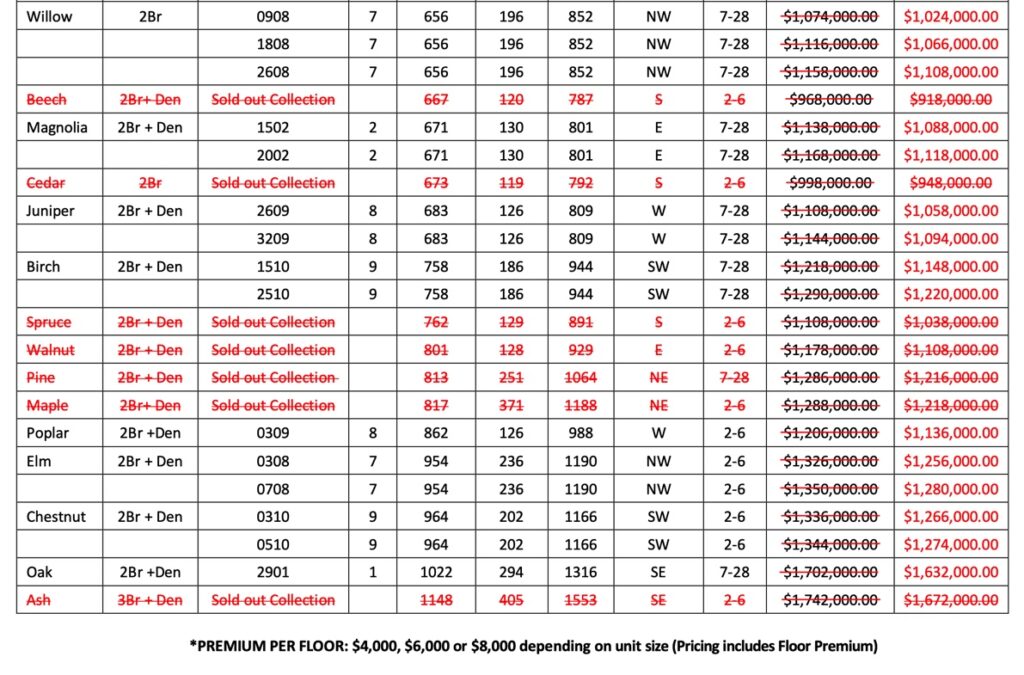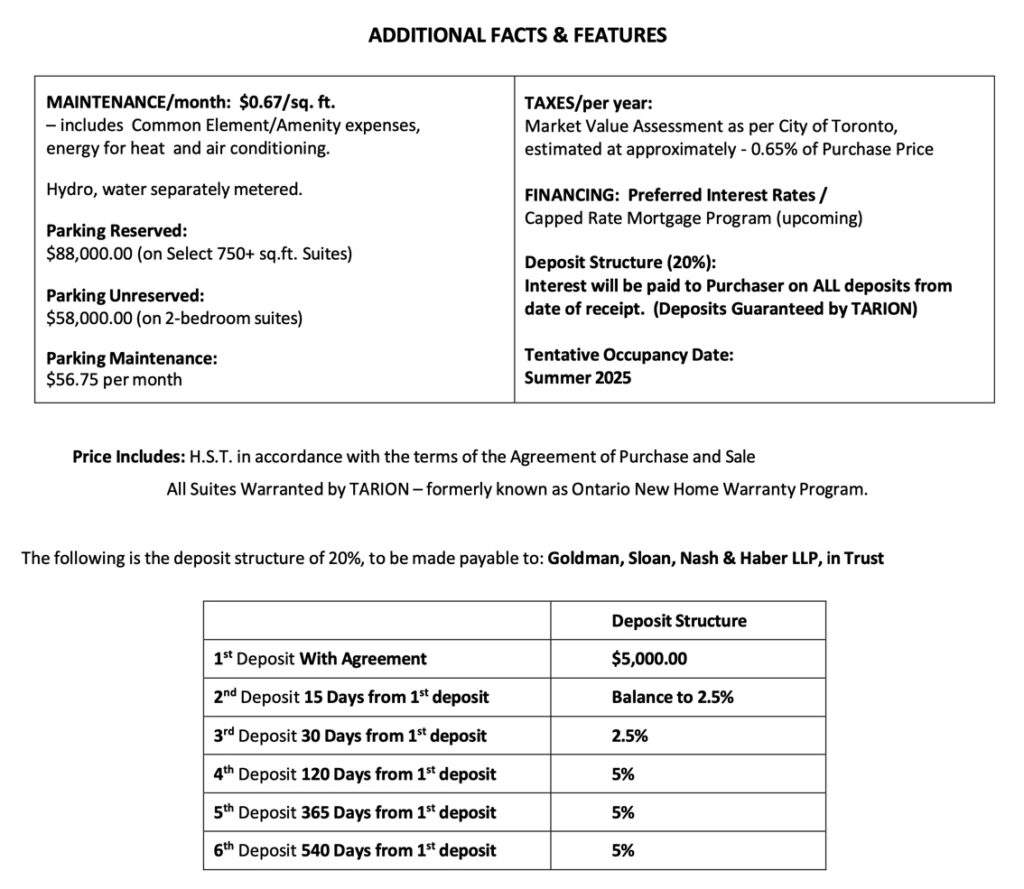 View floor plan:
Click the link below to view the floor plan.
April 26, 2022 Update:
Following the sale of the first building, which was sold out with great enthusiasm, one of the southern buildings will be sold soon. The first building had relatively good views, especially to the east, the south building will have a fantastic view to the south. Call us now to prepare the condo unit of your dreams. (The photo below is a view looking south.)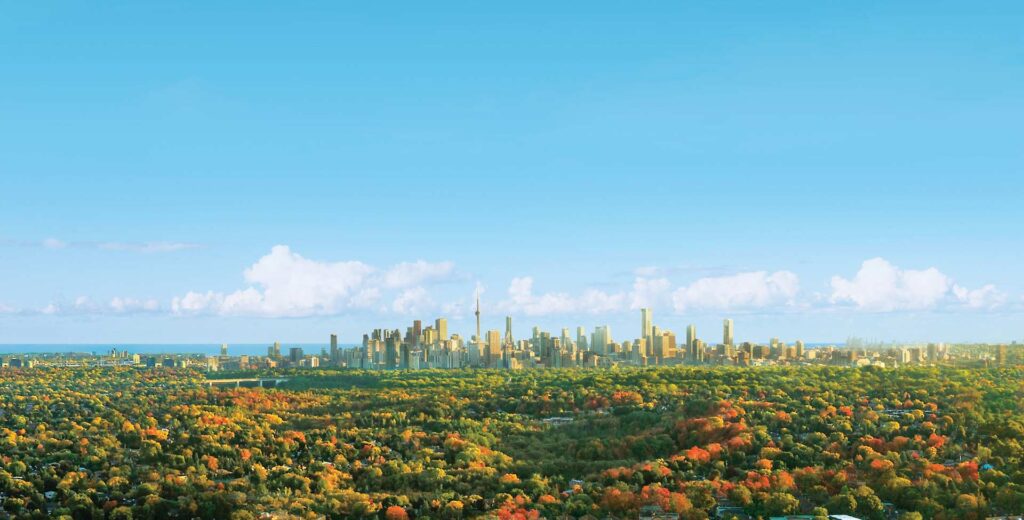 How Amazing!
All I can say is amazing!
An amazing project has come to us!
The auxiliary facilities are of a high quality that is different from the condos we are used to.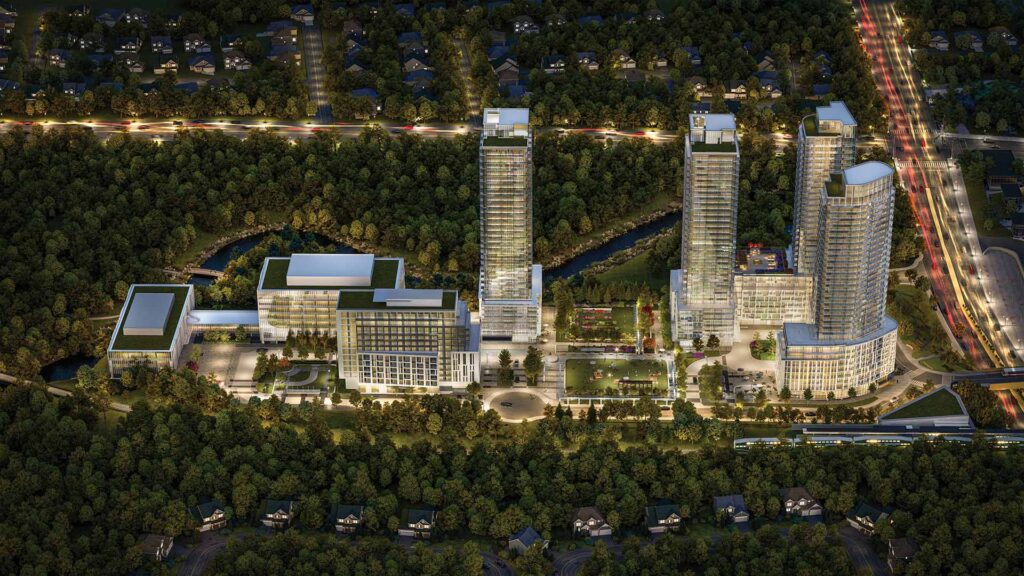 It consists of four residential condominium buildings and other commercial buildings.
Developer: Amexon Development Corporation
Address: 1200 Sheppard St East, Toronto
Building: 1478 units in 4 buildings of 31 storeys (from 1 to 3 beds)
Occupancy Scheduled: Summer 2025
Price: Please call us. (Available now.)
Deposit:
$5,000 bank draft upon contract
balance to 2.5% – 15 days
2.5% – 30 days
5% – 120 days
5% – 365 days
5% – 540 days
Please make all checks payable to Goldman, Sloan, Nash & Haber LLP, in Trust.
Please inquire about price list, floor plan, etc.
You can visit sales office with us. The office is very high in quality and size. I definitely recommend visiting. Individual visits are not possible, so be sure to make a reservation with us first.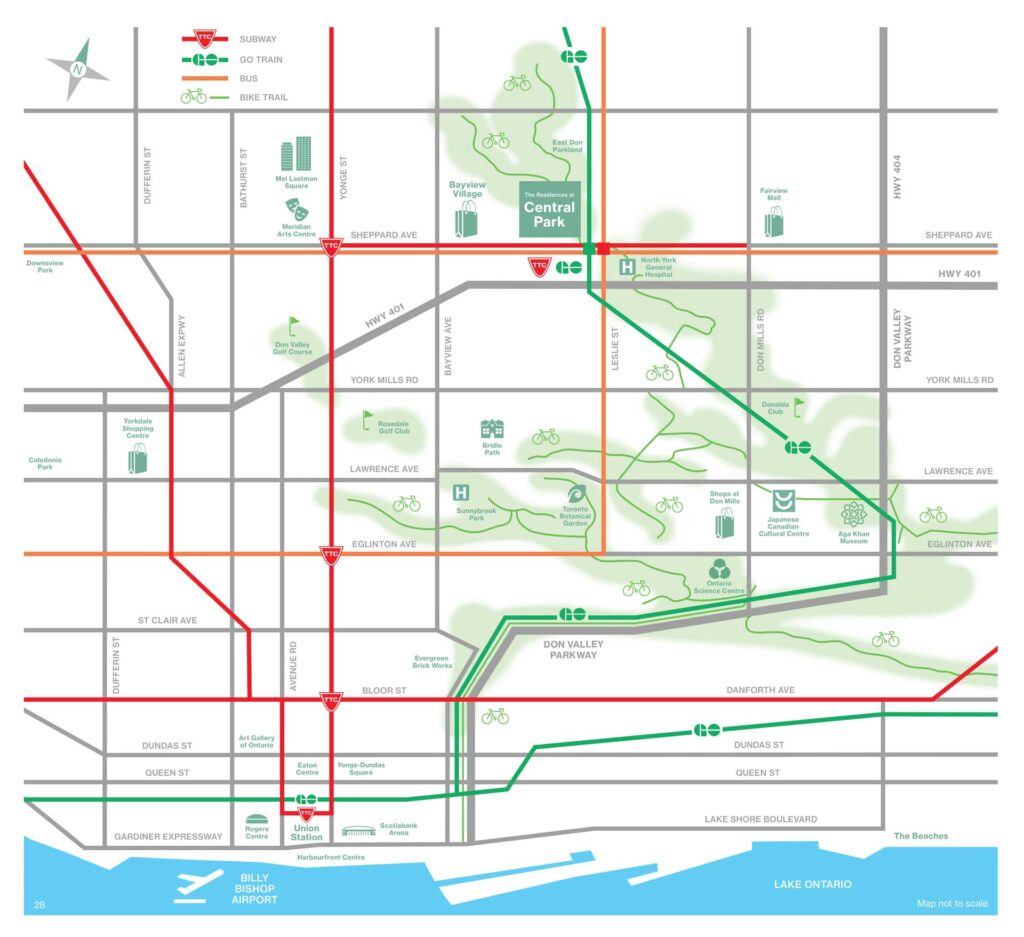 The location is on the left just before Leslie Road when going east along Sheppard Ave from Young Street. This is where the pointer points on the map below.(See it on Google Map)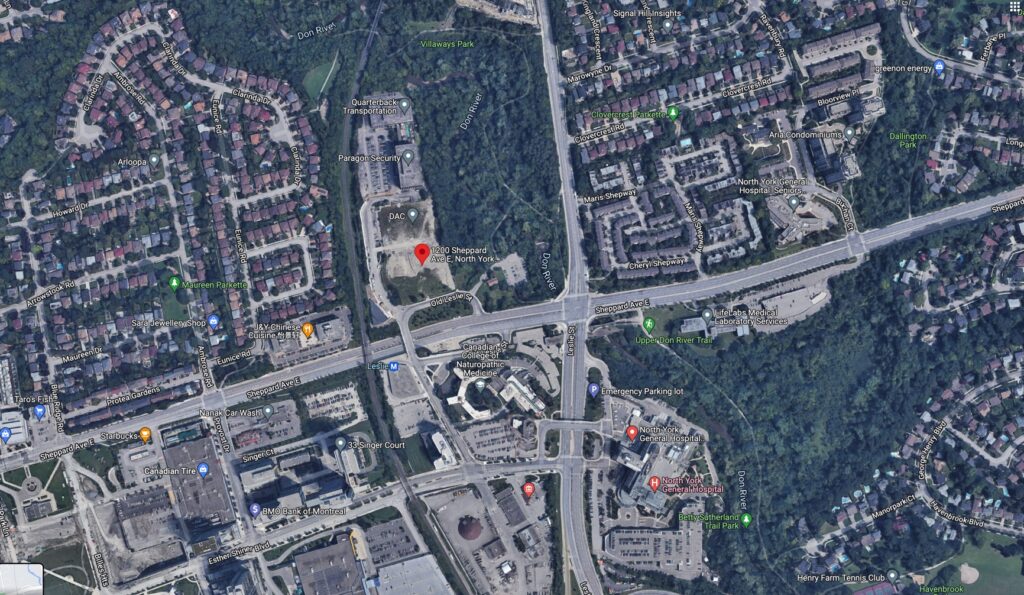 Look the views below in South, West, East, North order. It's a great Toronto landscape. It is so beautiful. How could you not love?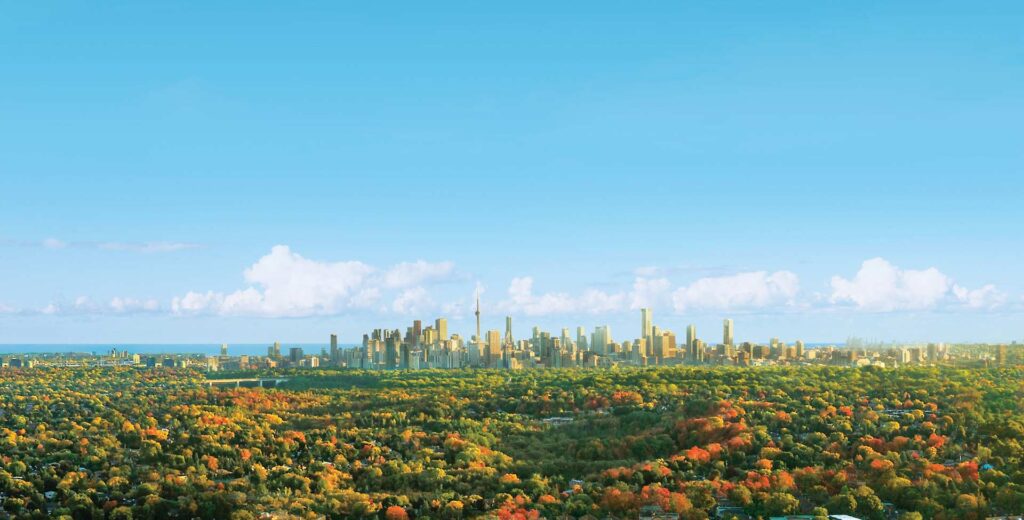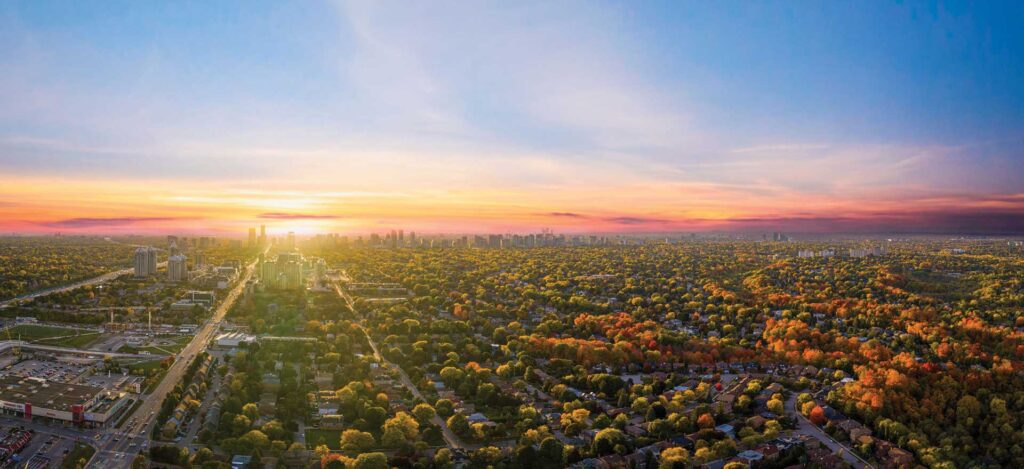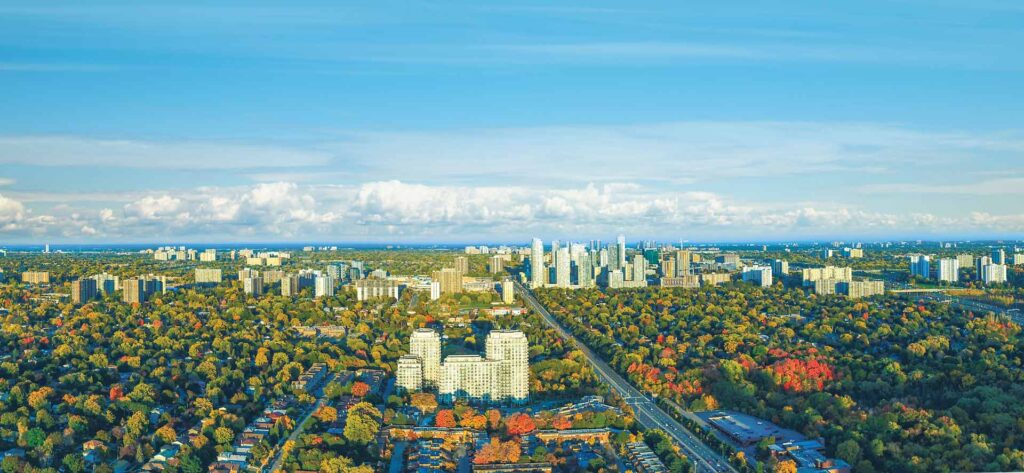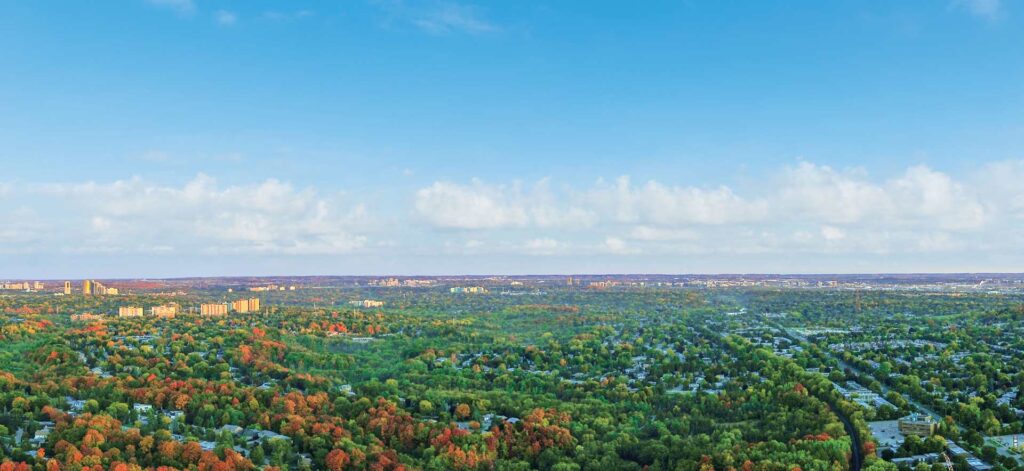 Bayview Village Mall and Fairview Mall are also within 5 minutes.
Convenient transportation in all directions
Adjacent to major highways 401 and 404, and 1 minute from Go Transit and subway stations with direct access to downtown.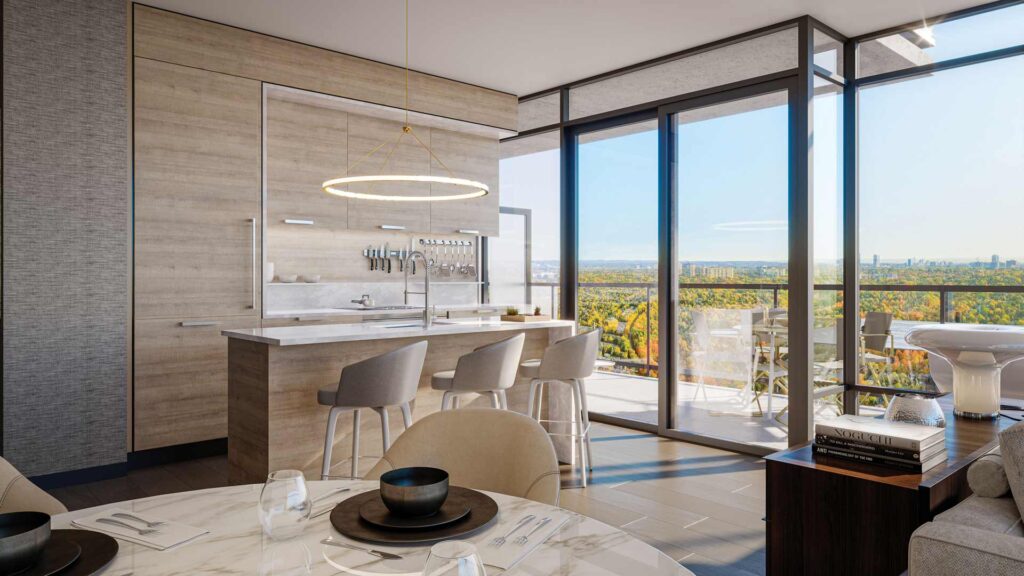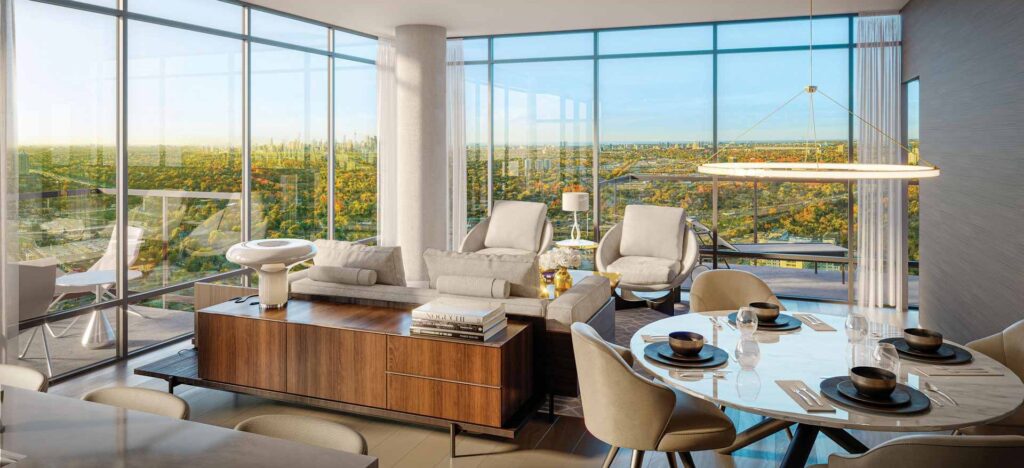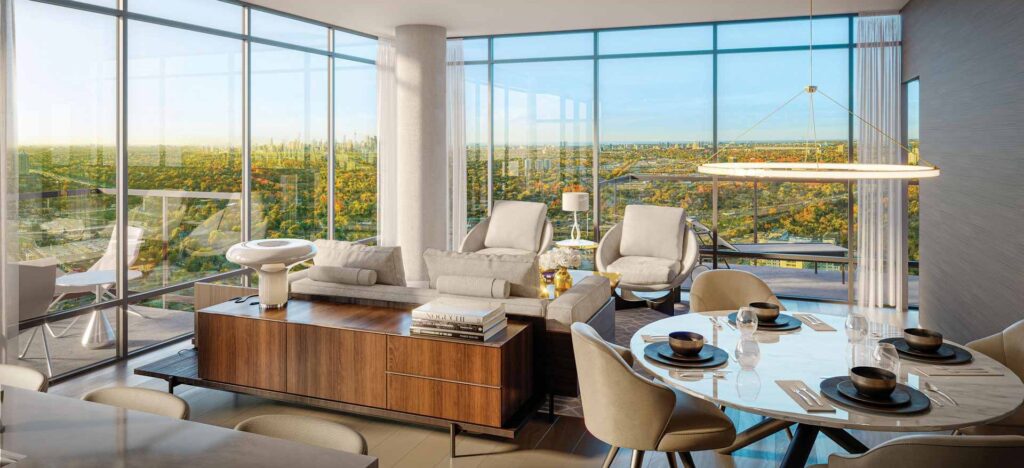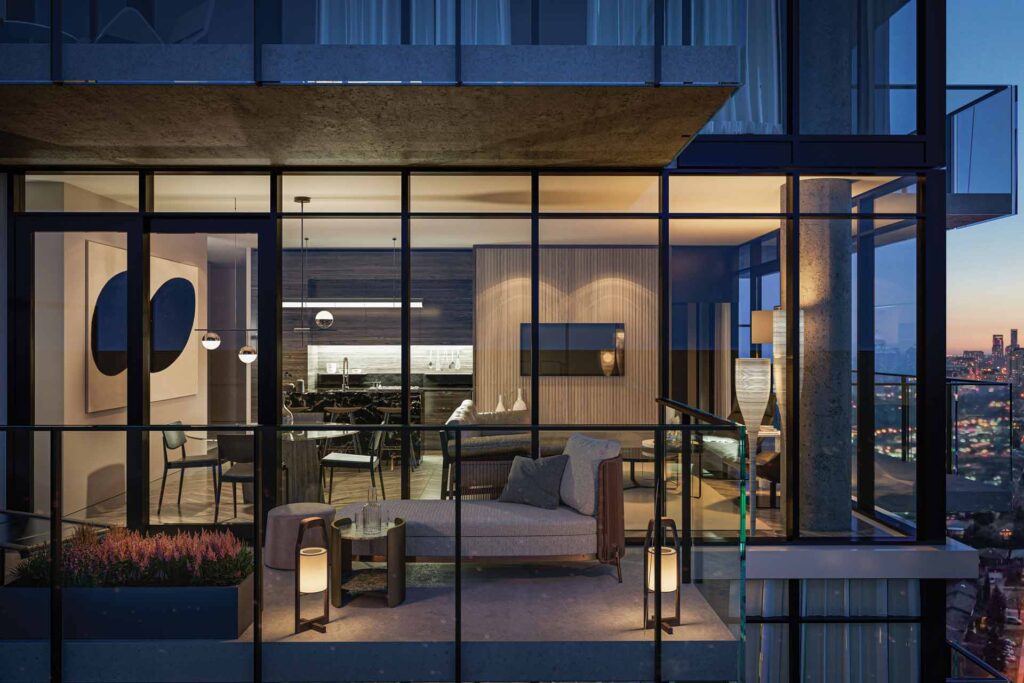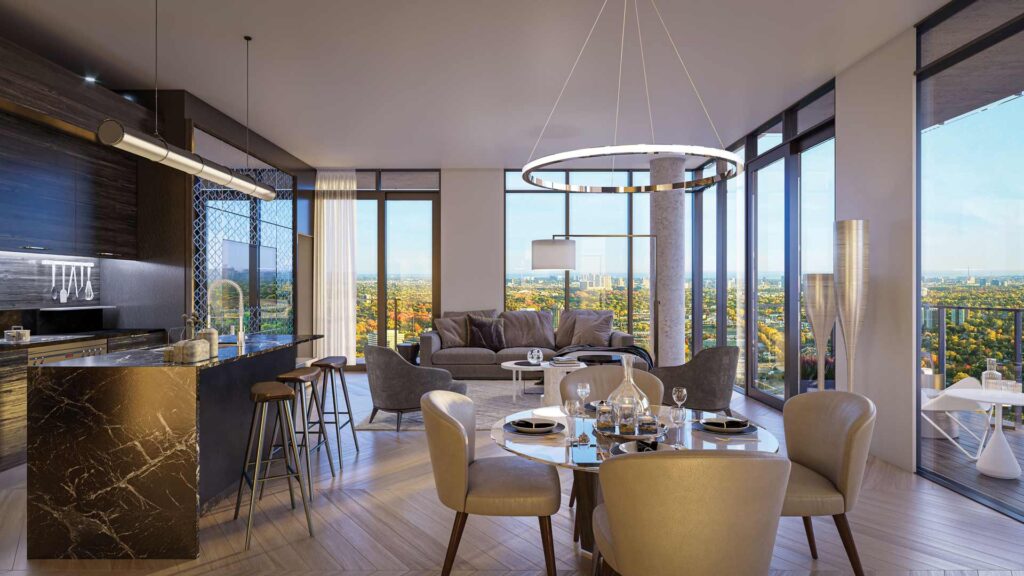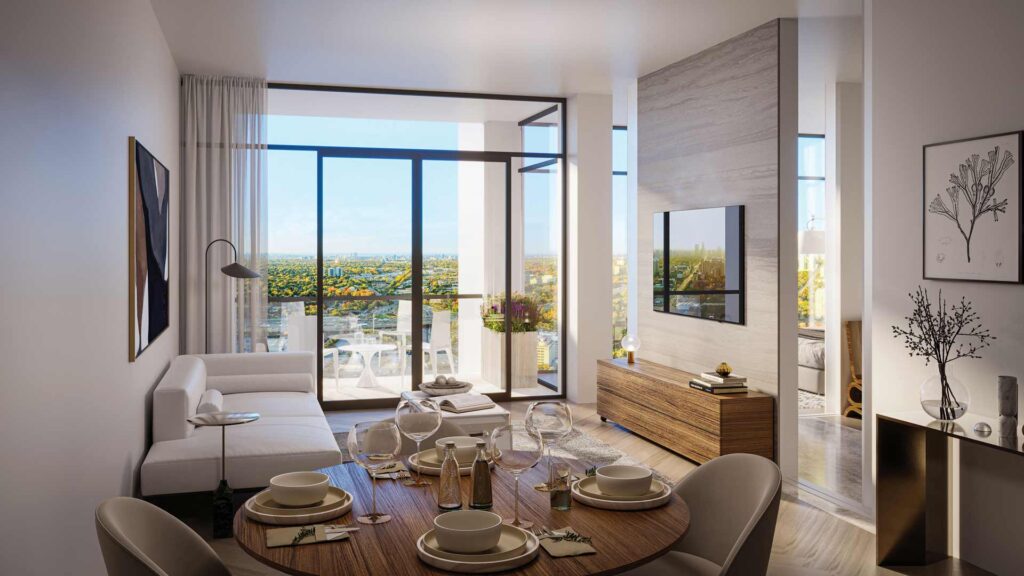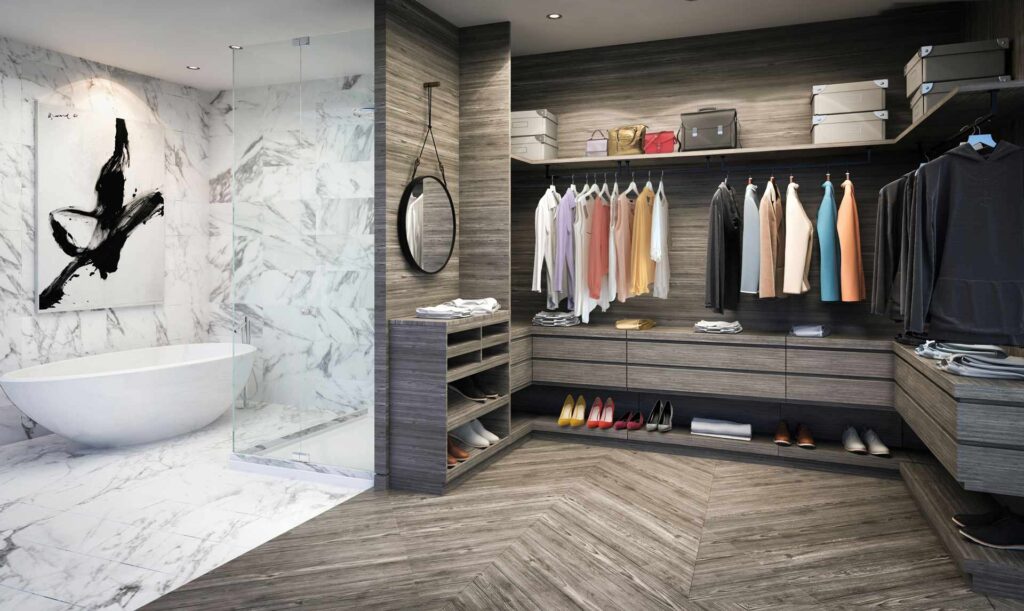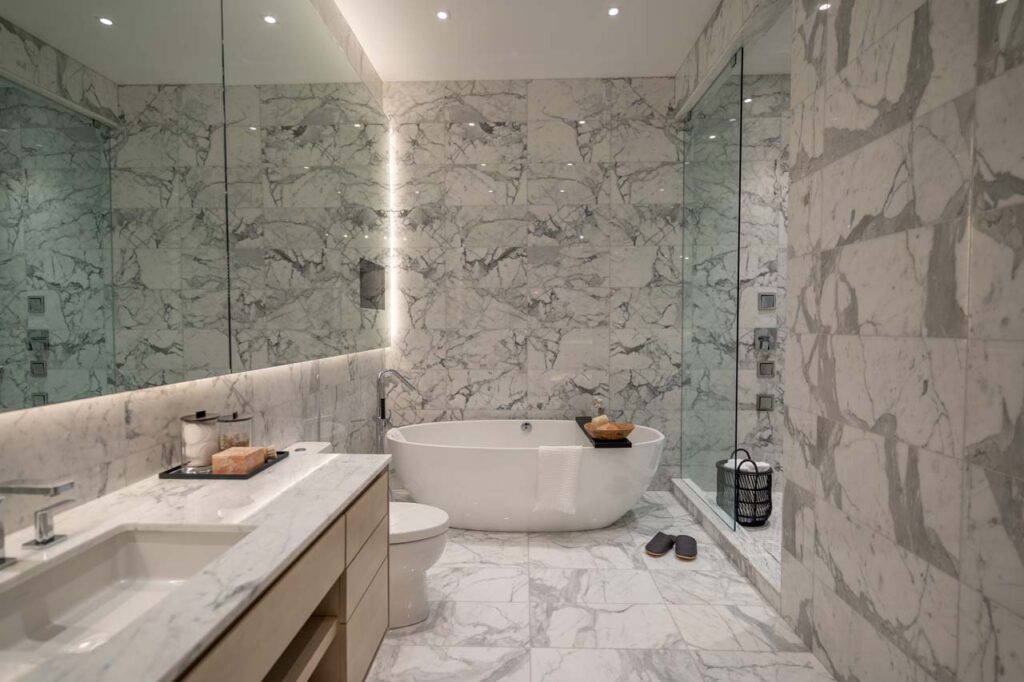 Amenities: beyond a top-notch resort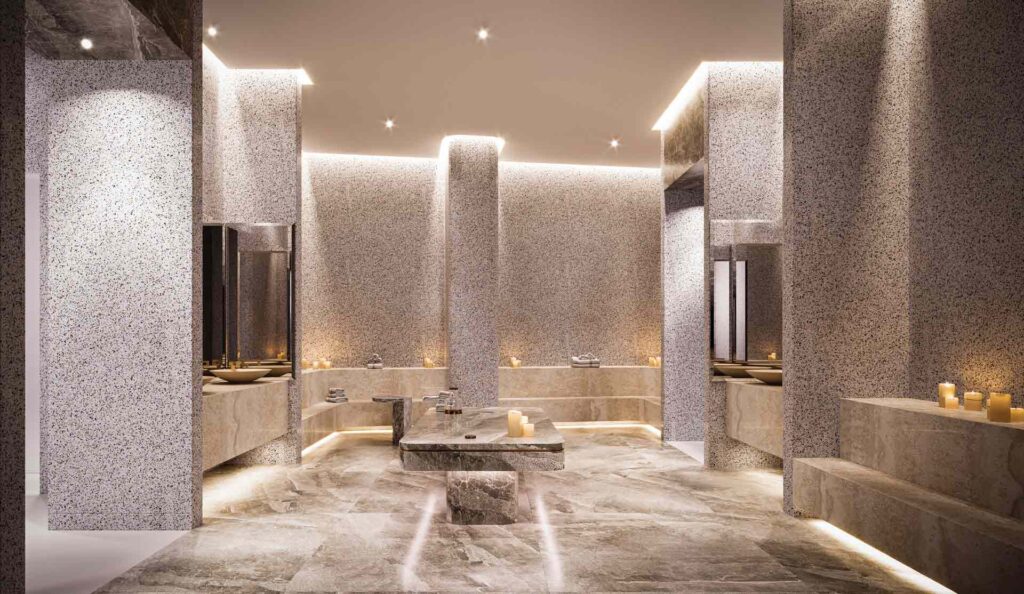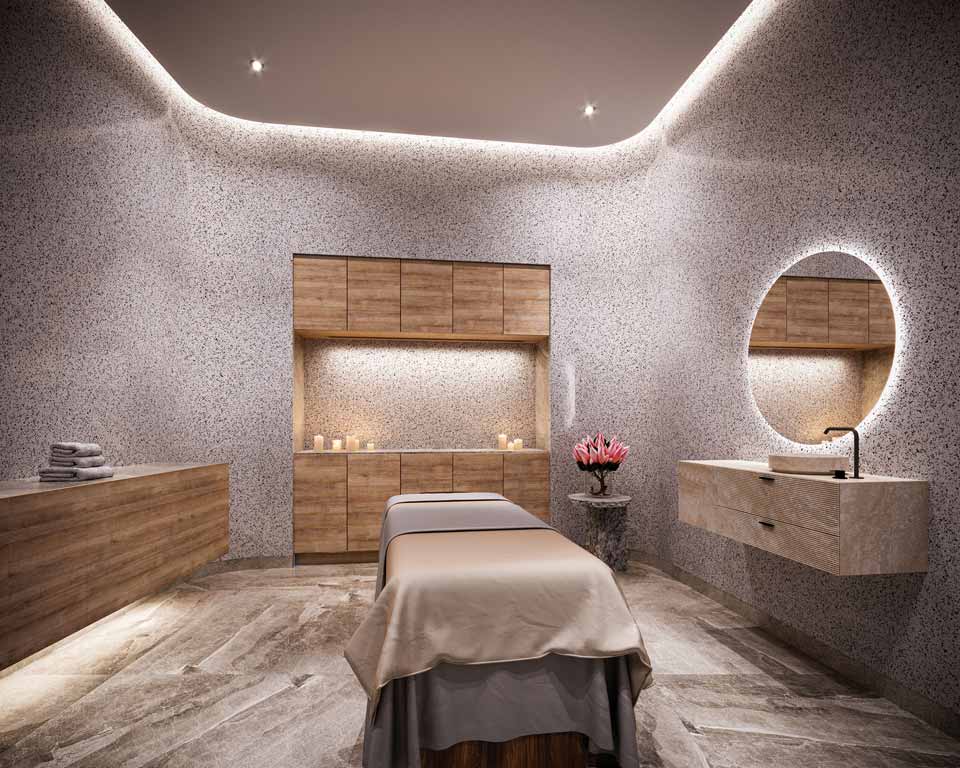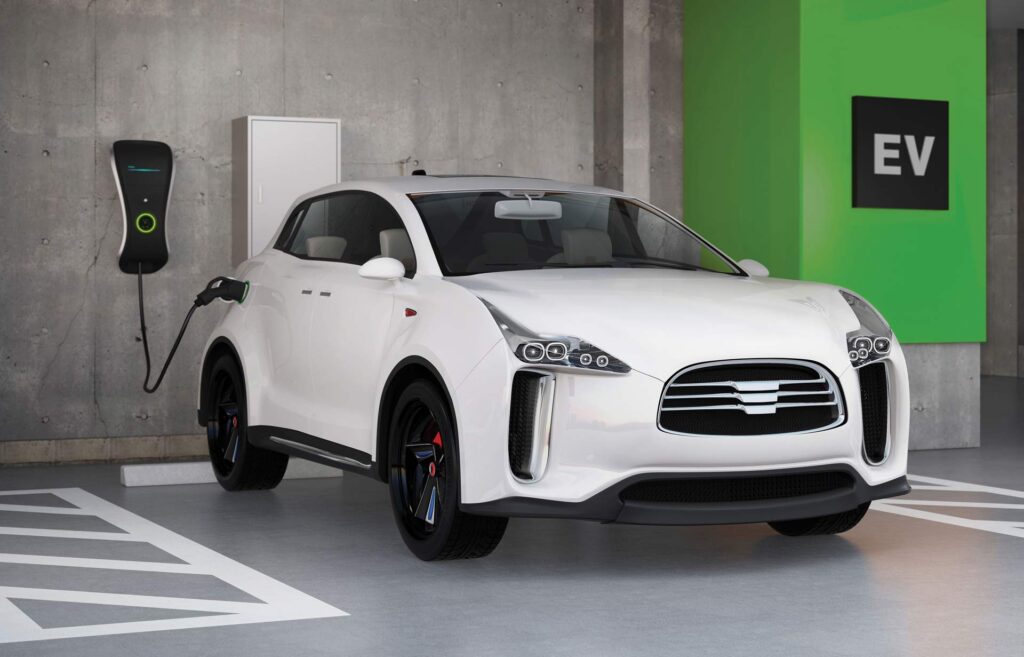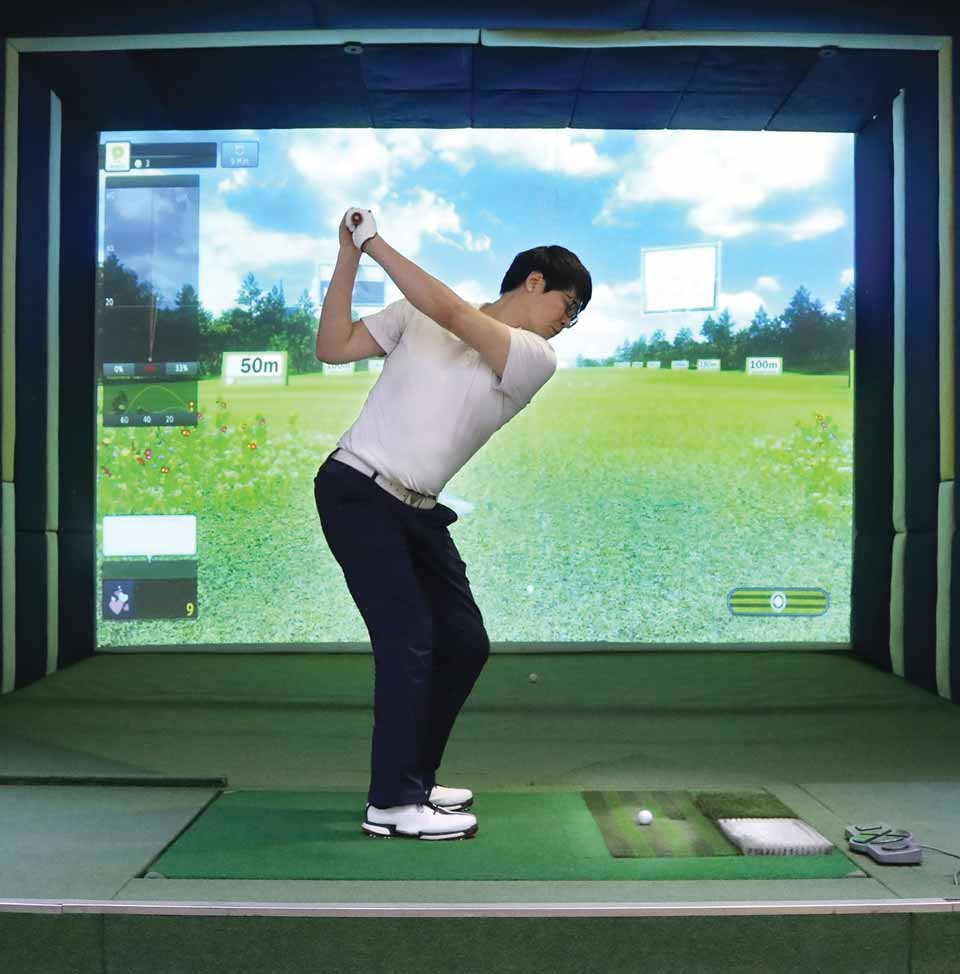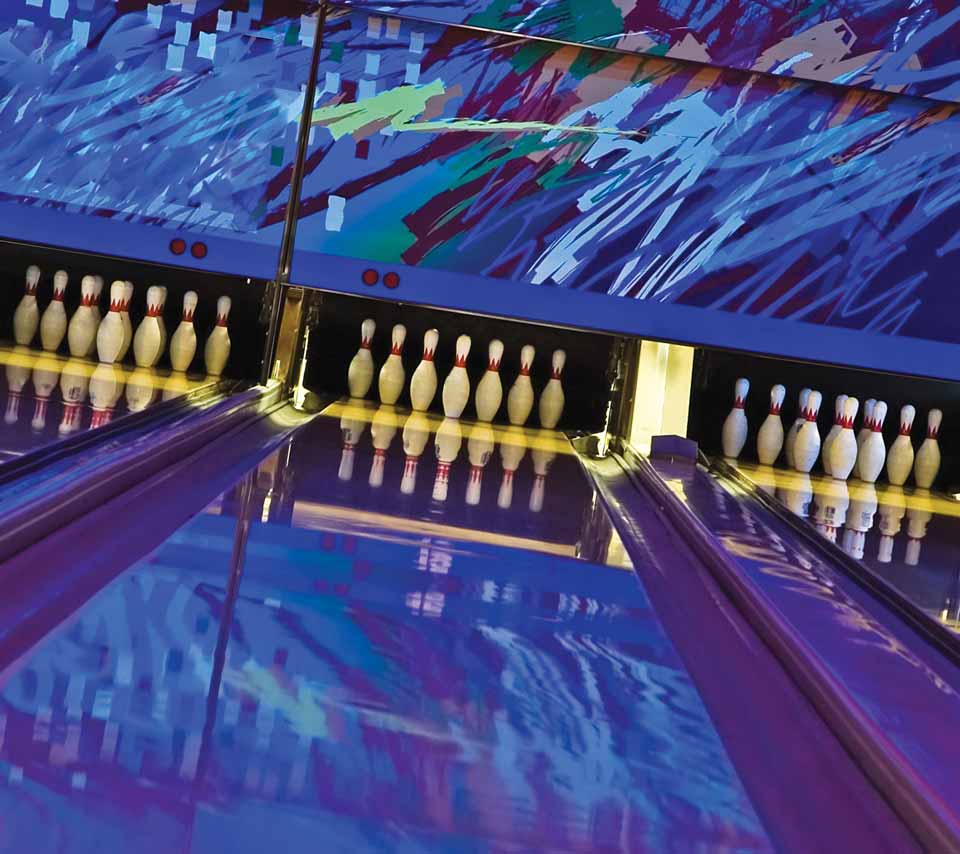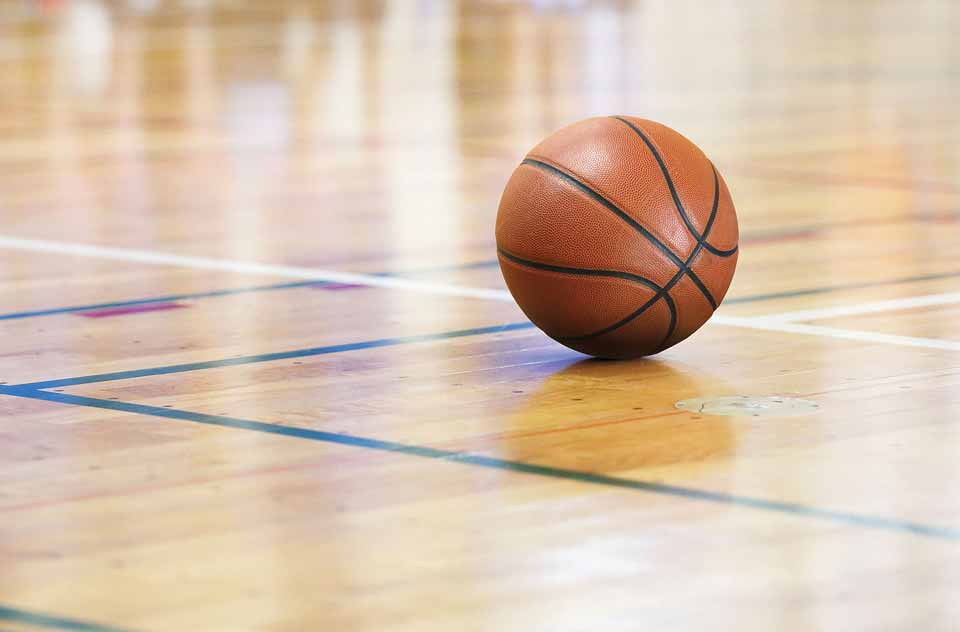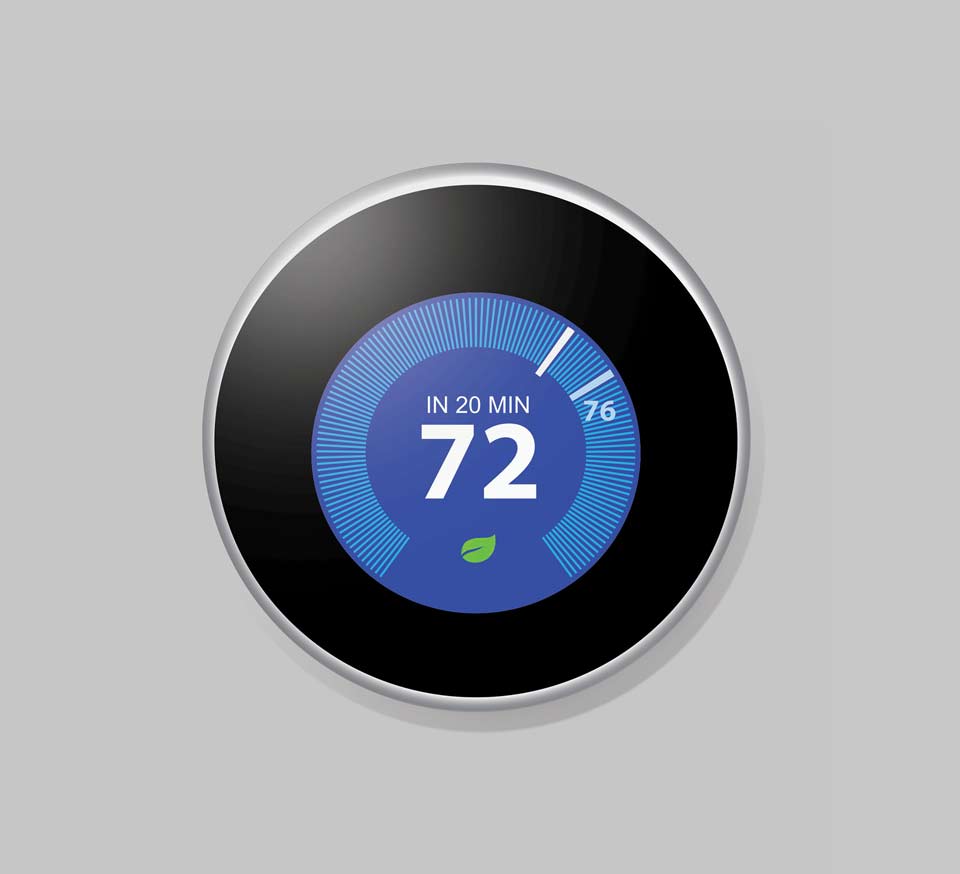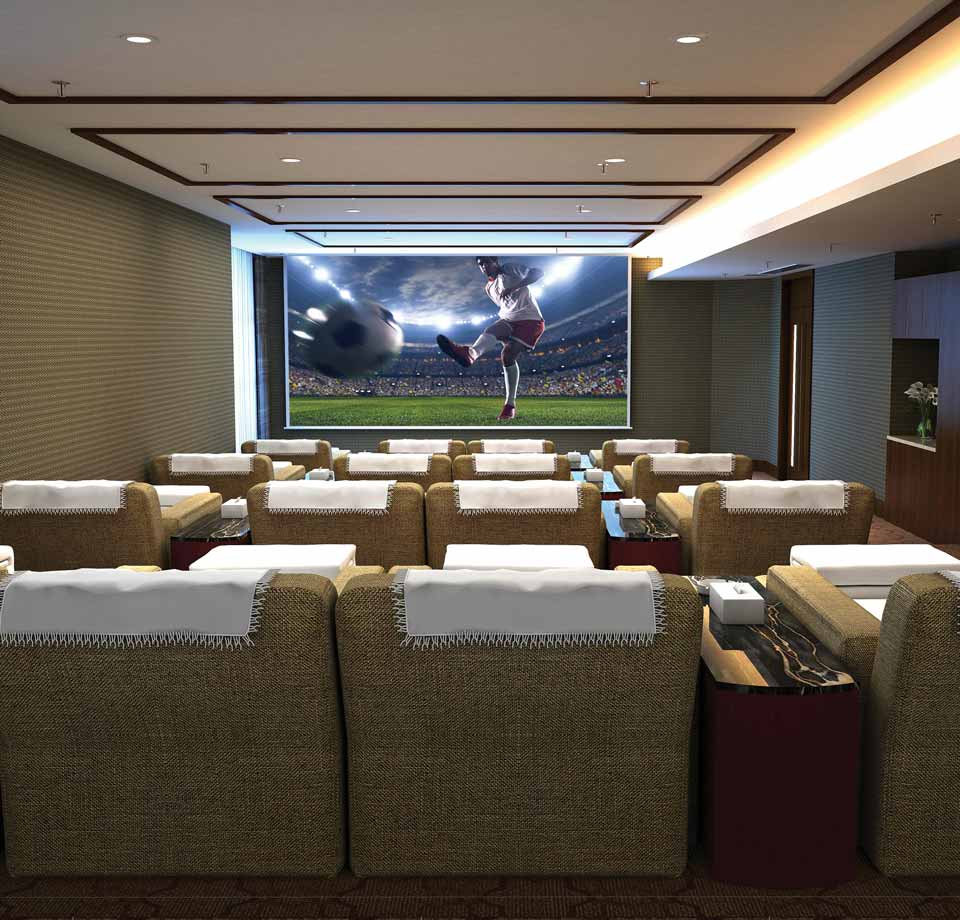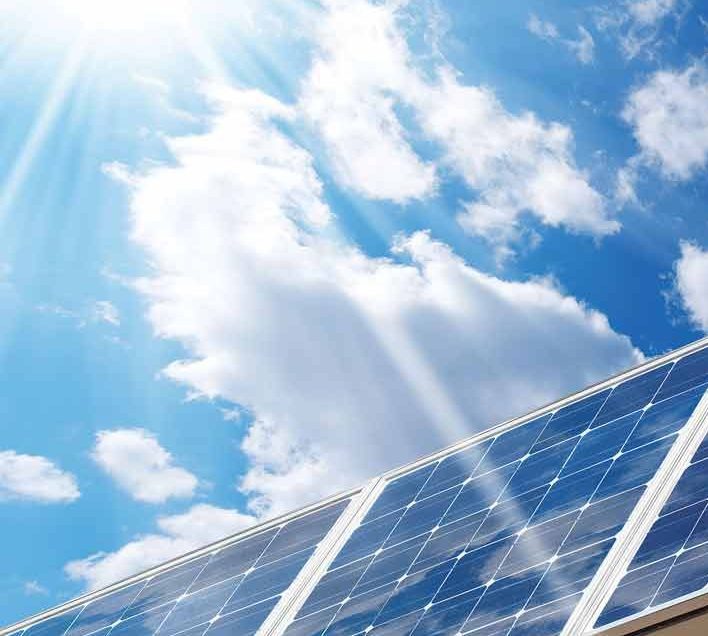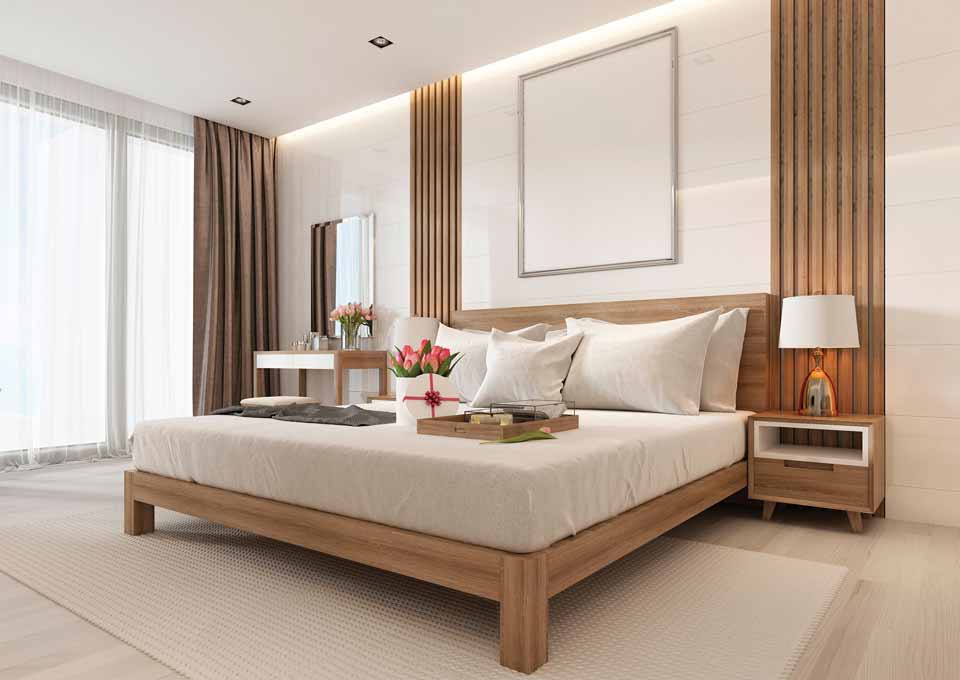 A guest suite like a high-end hotel. Available when family or friends visit you.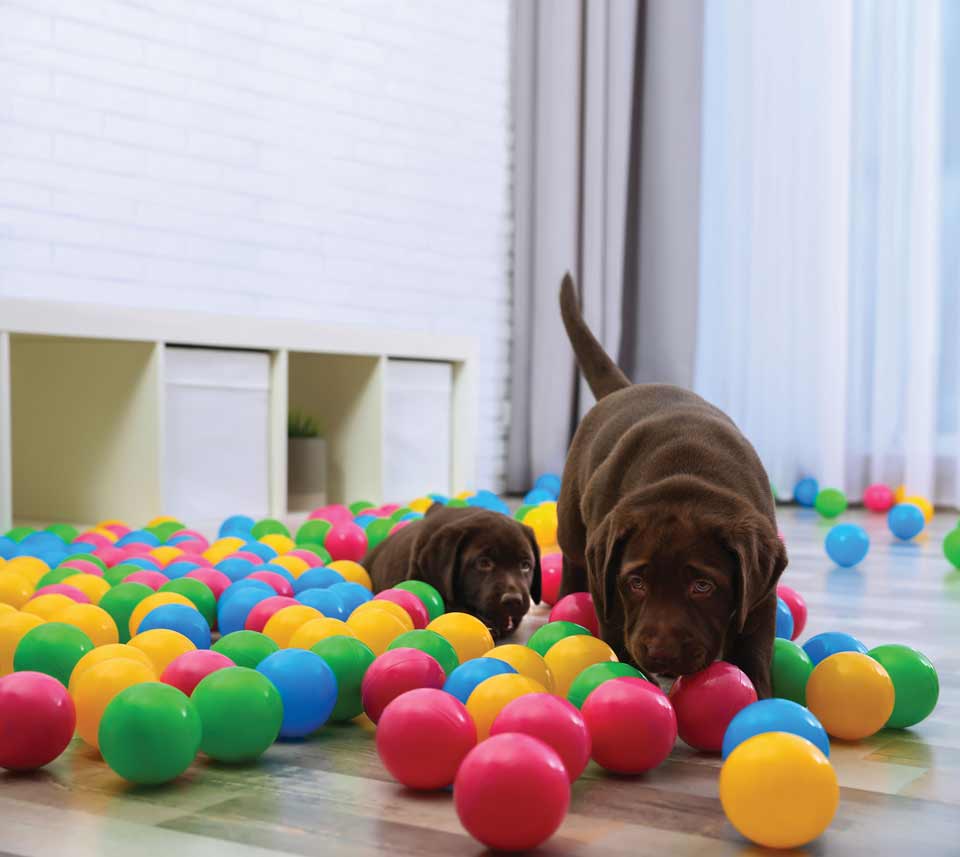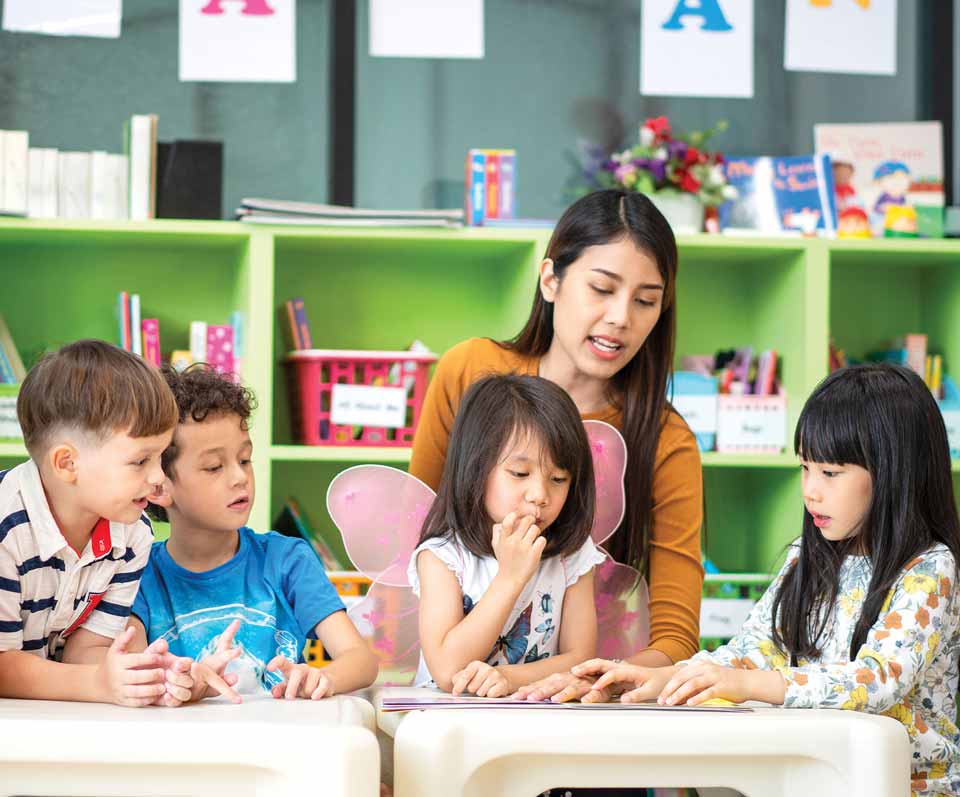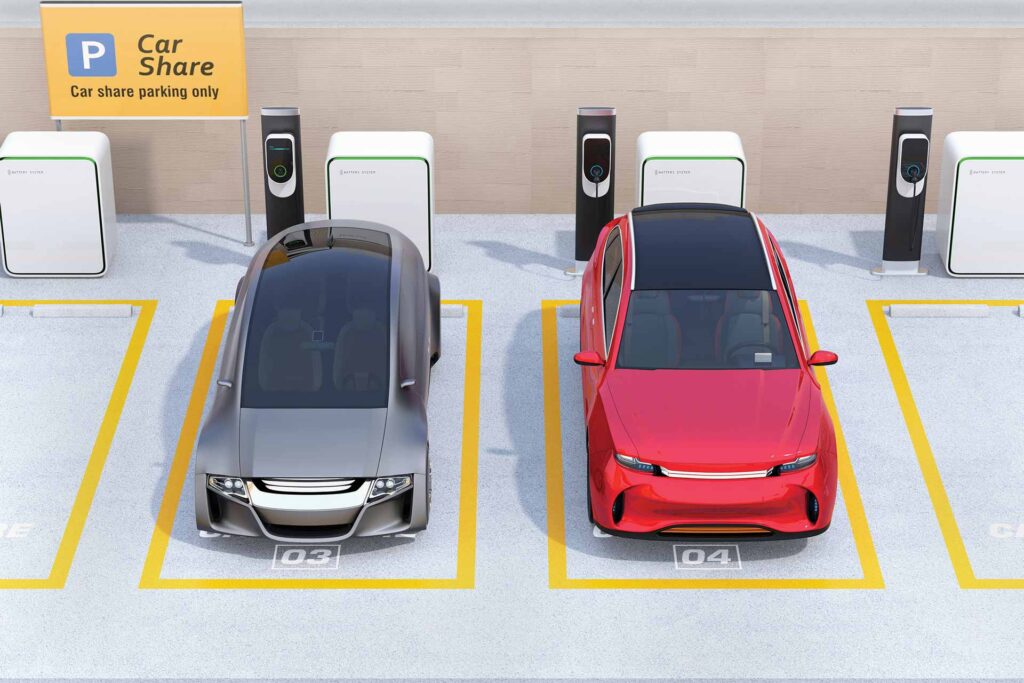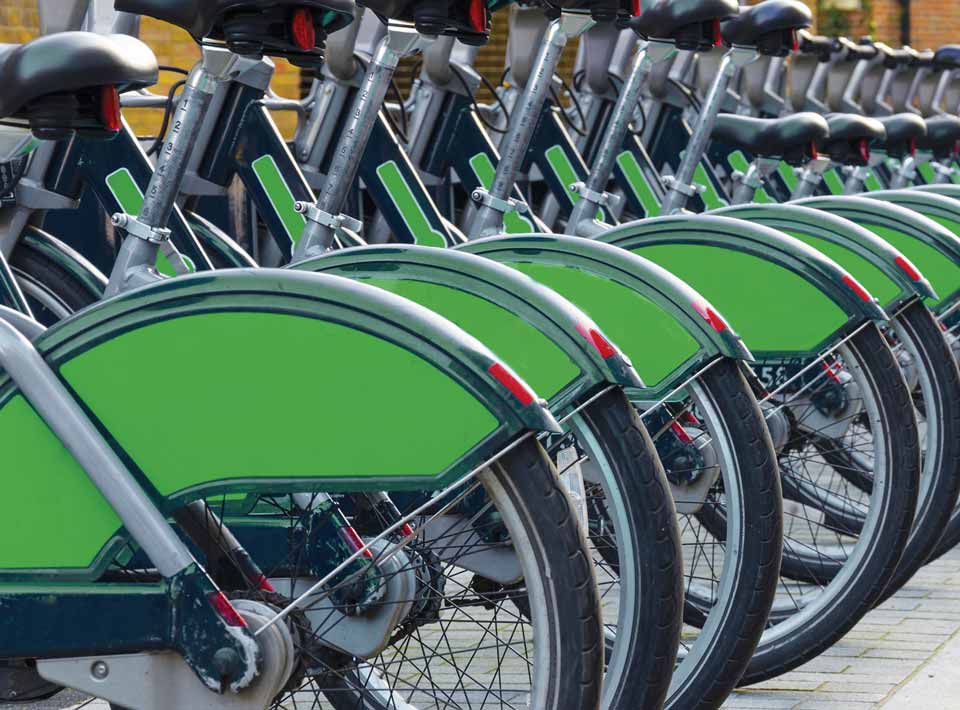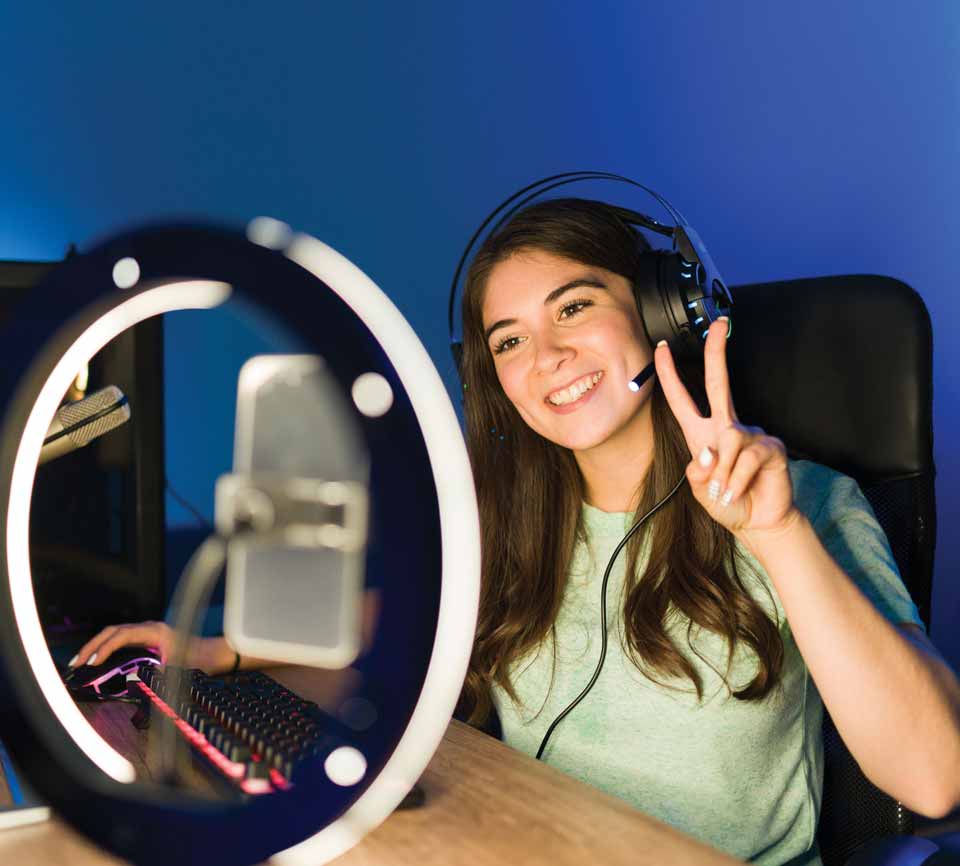 Are you a YouTuber or producer? There is also a recording studio.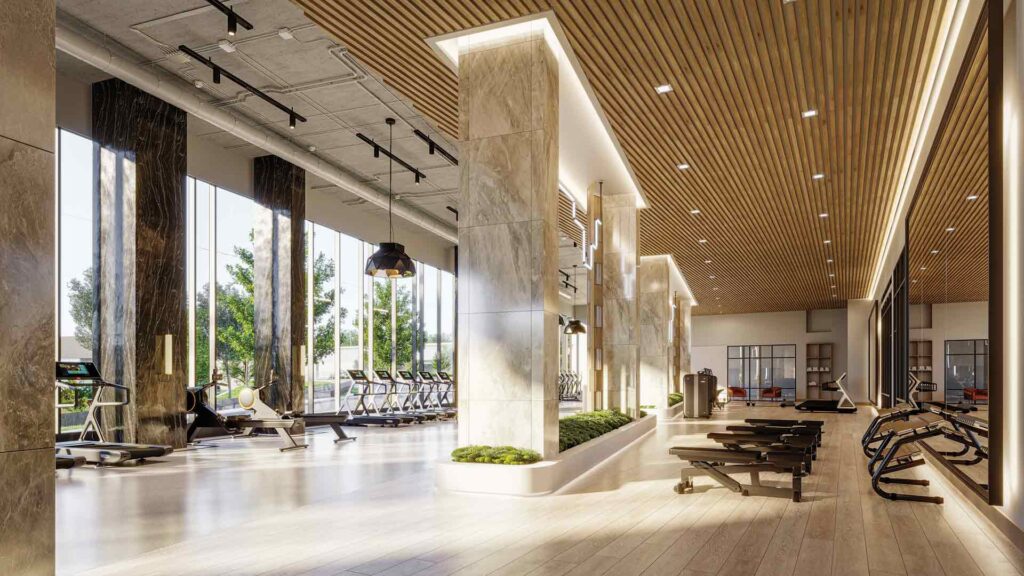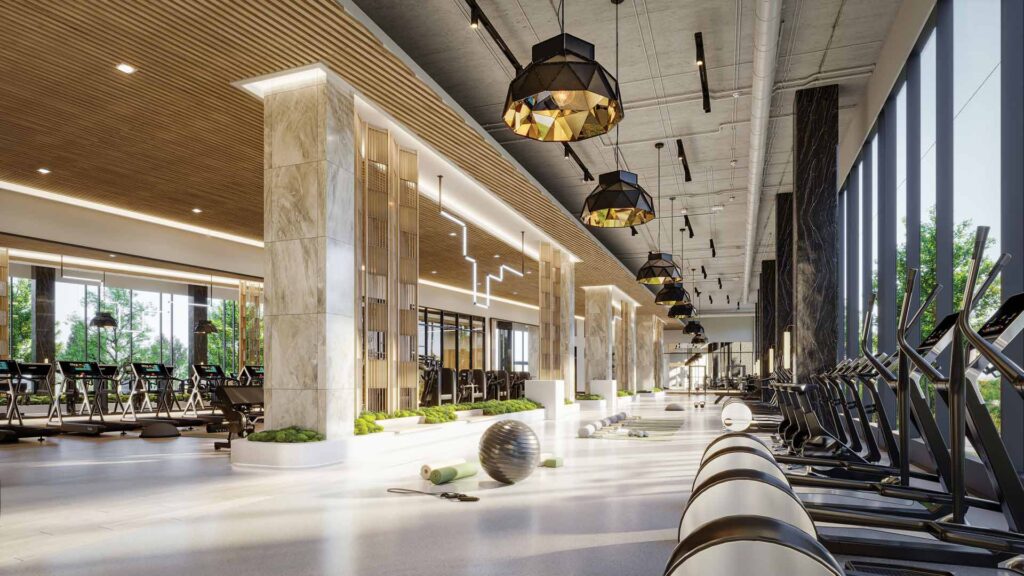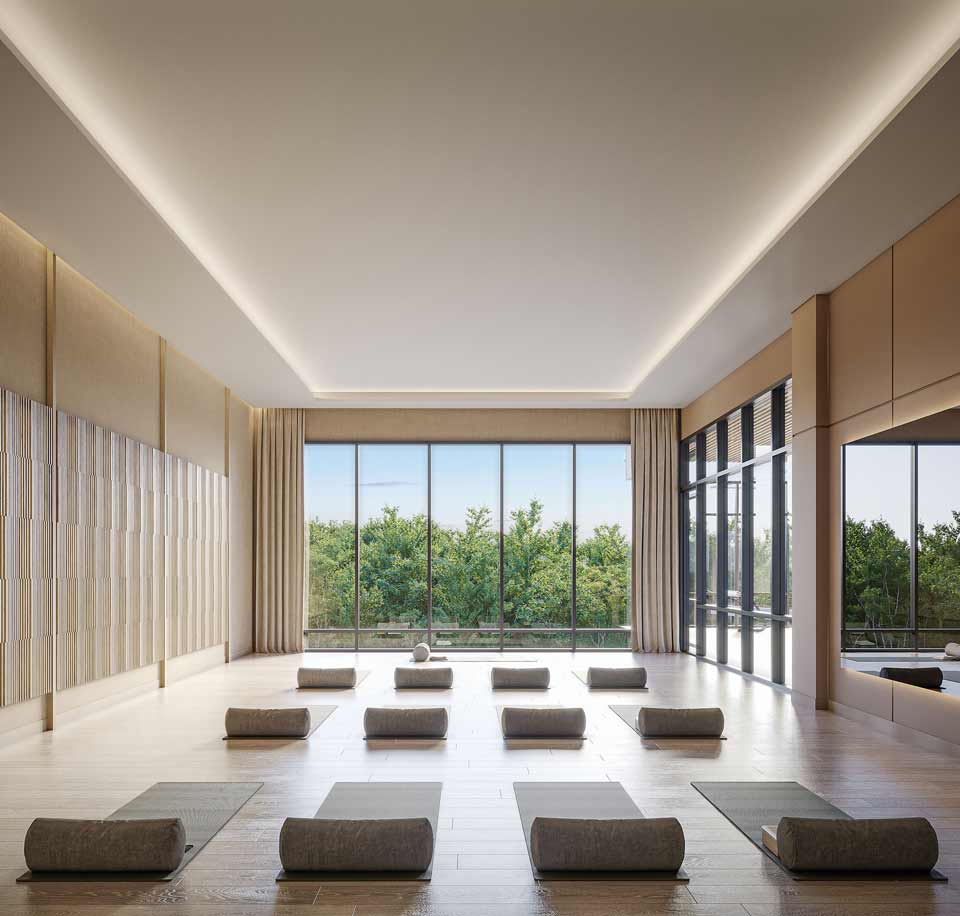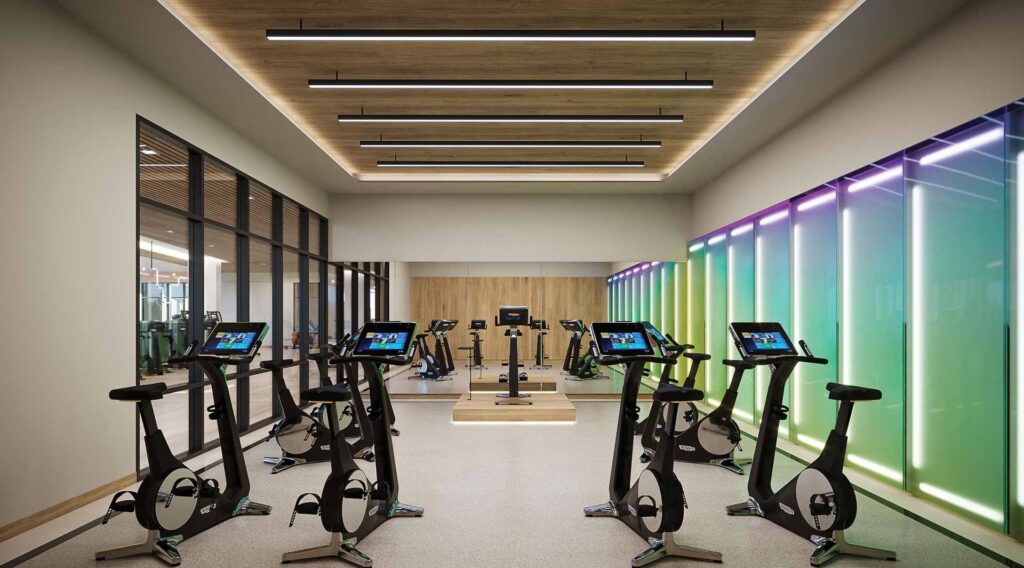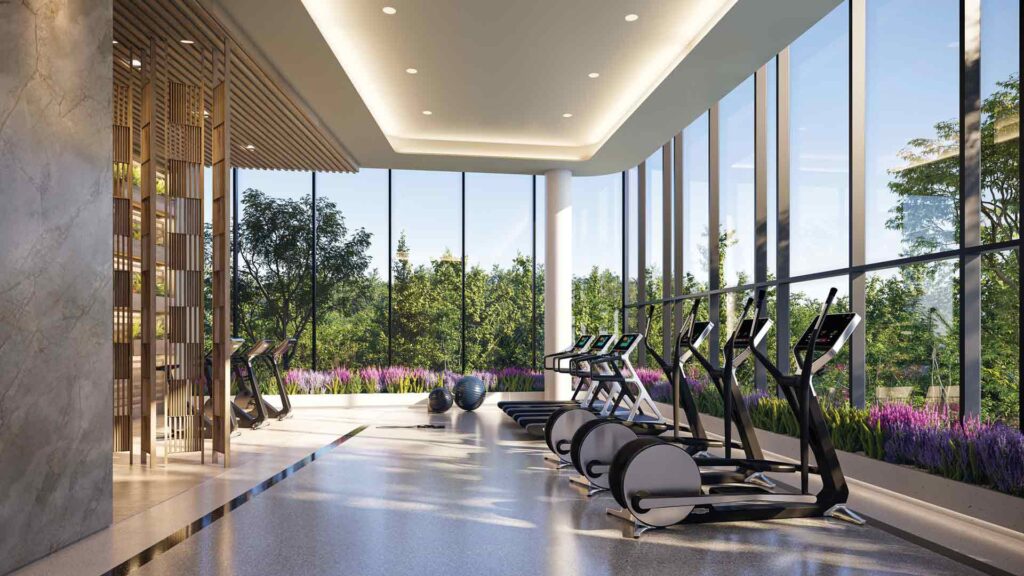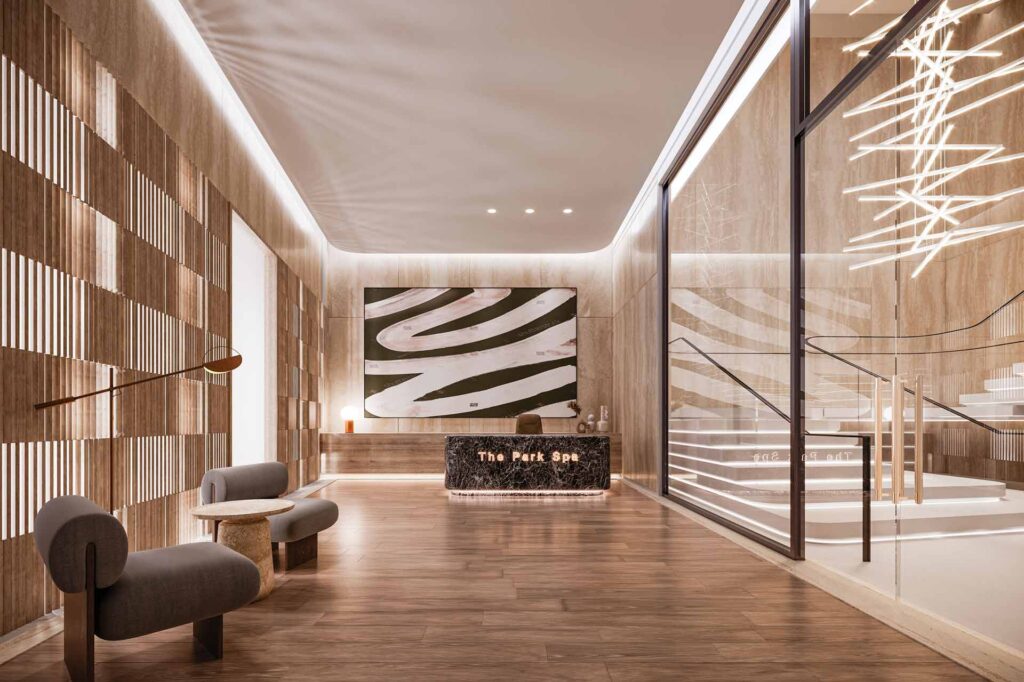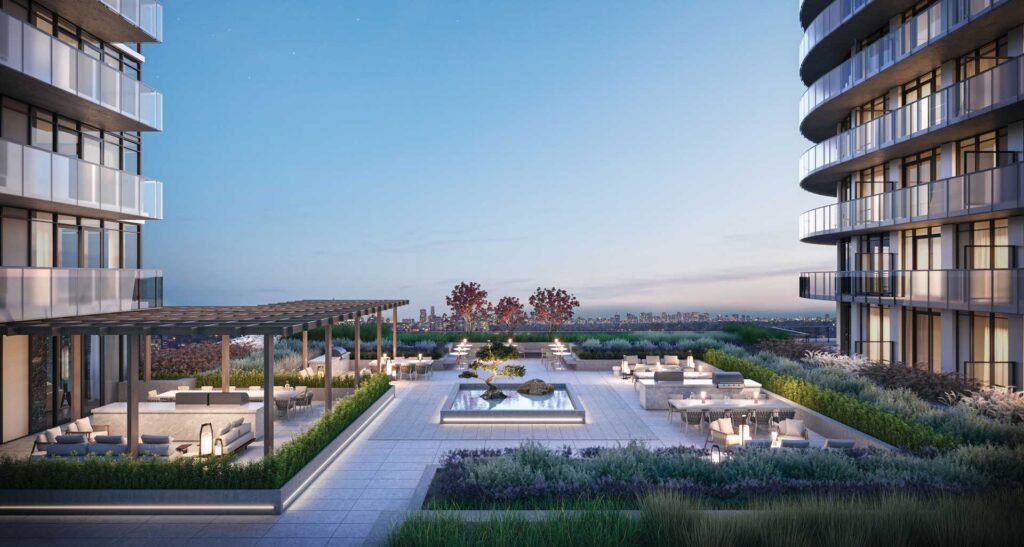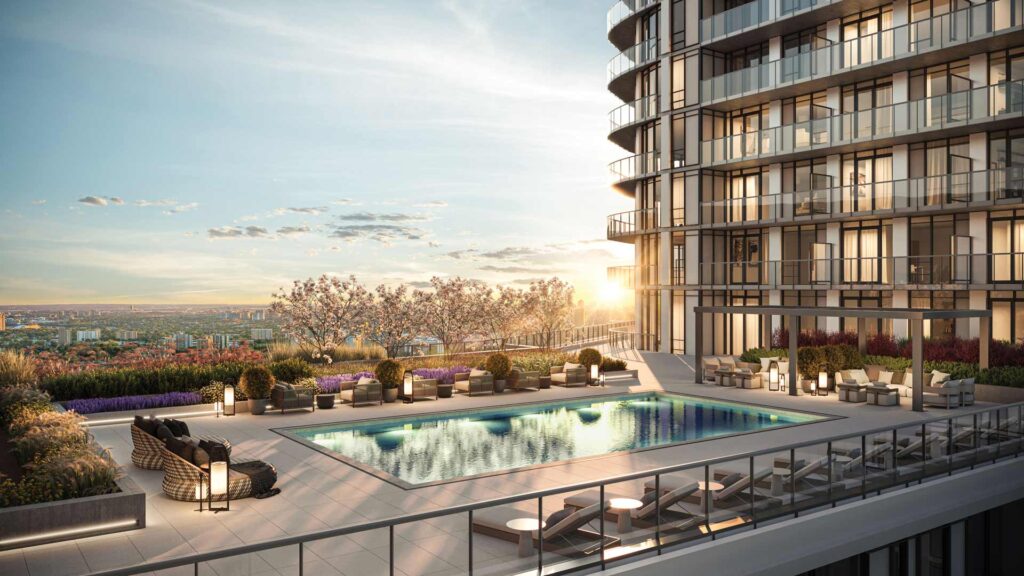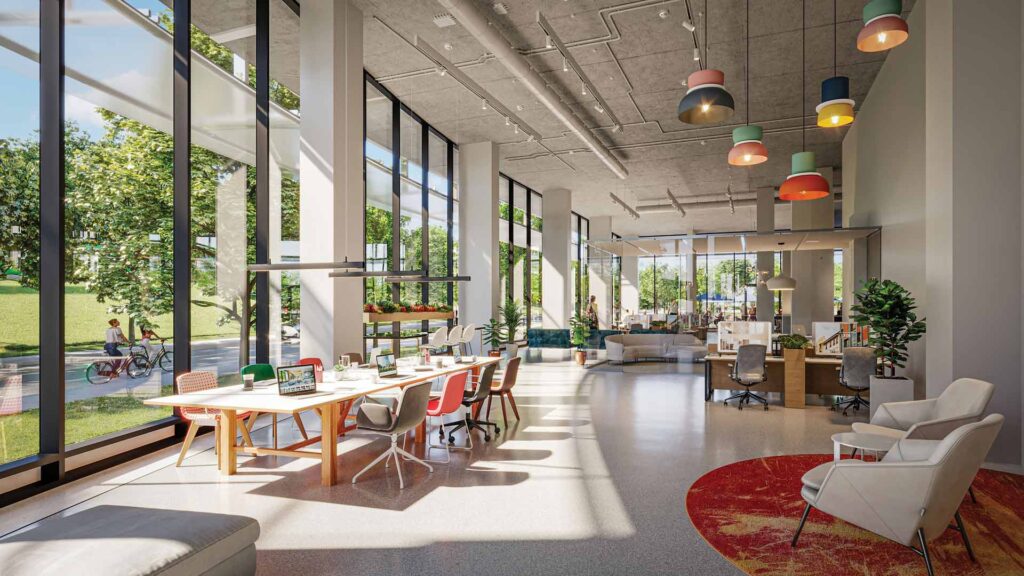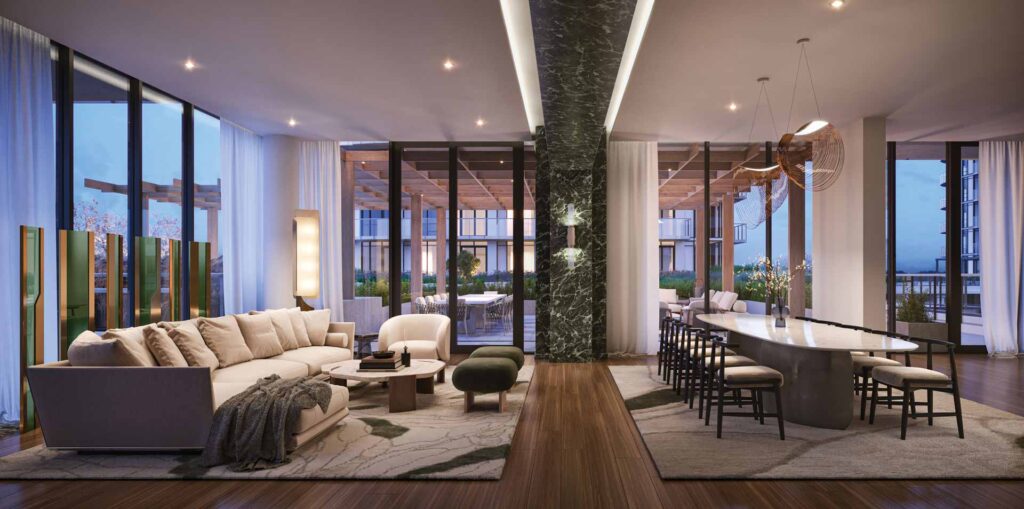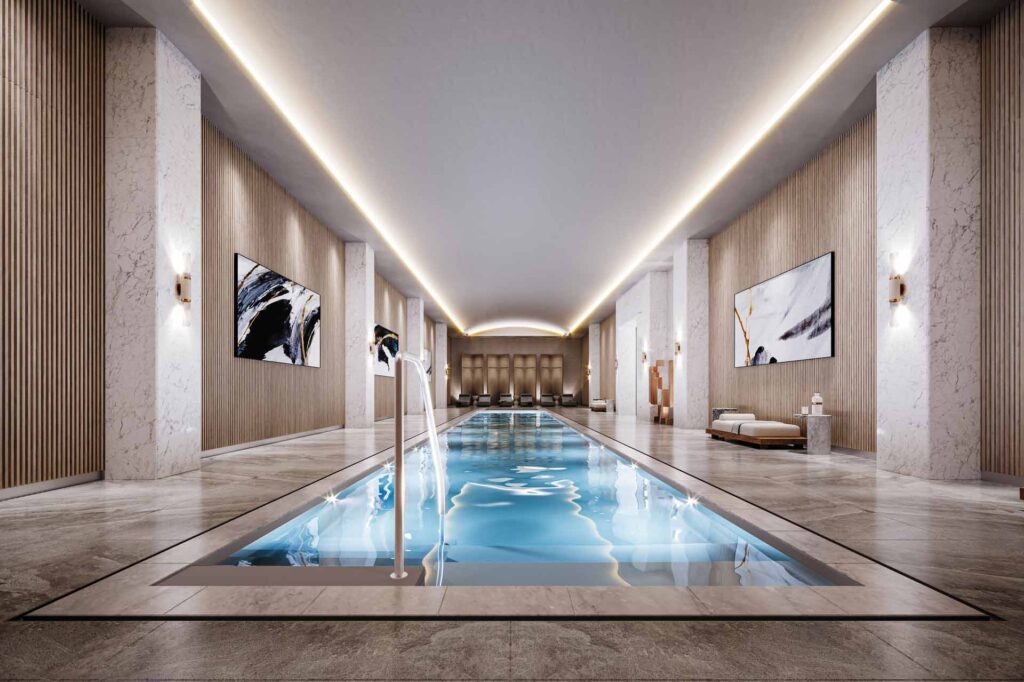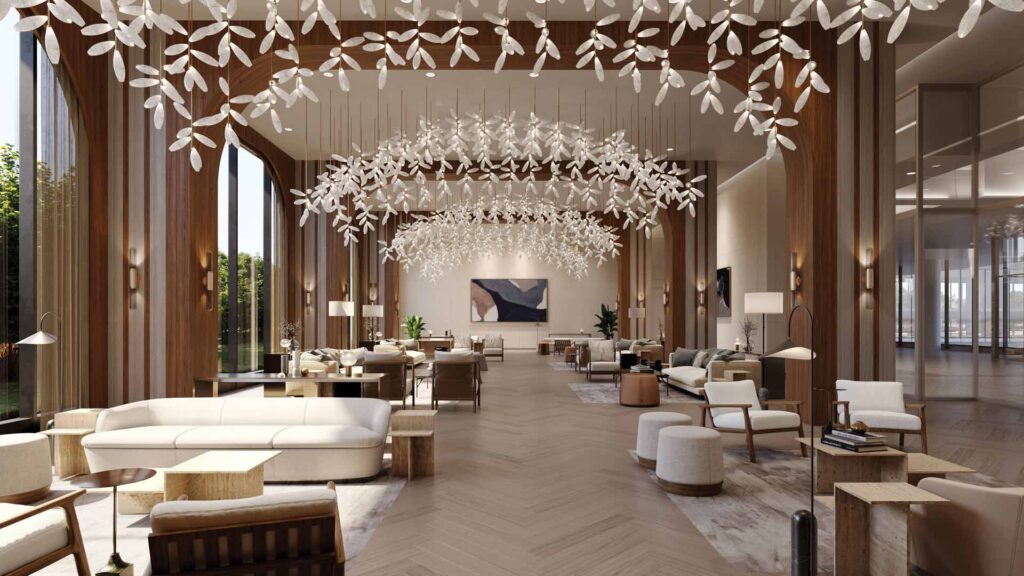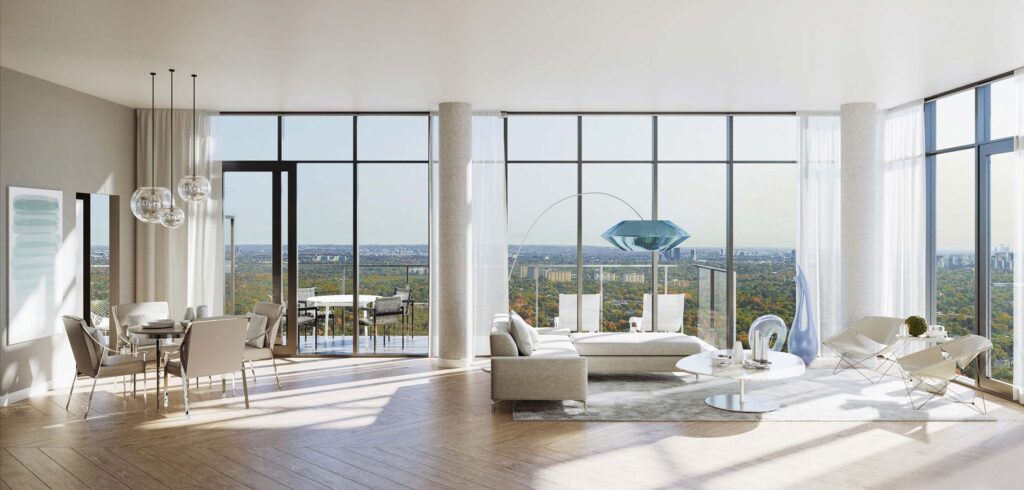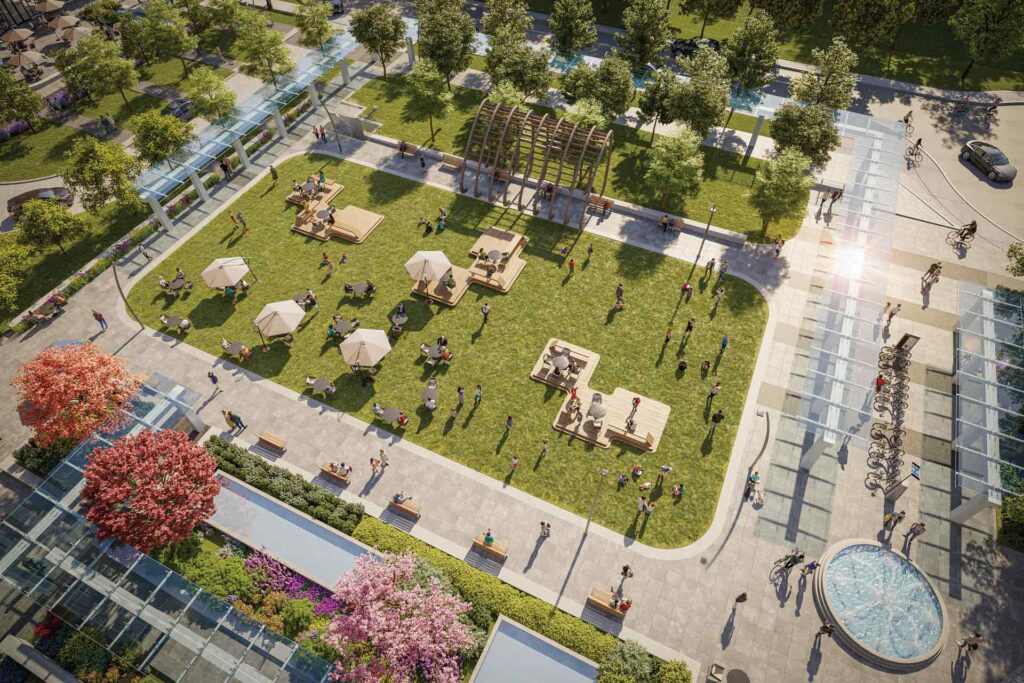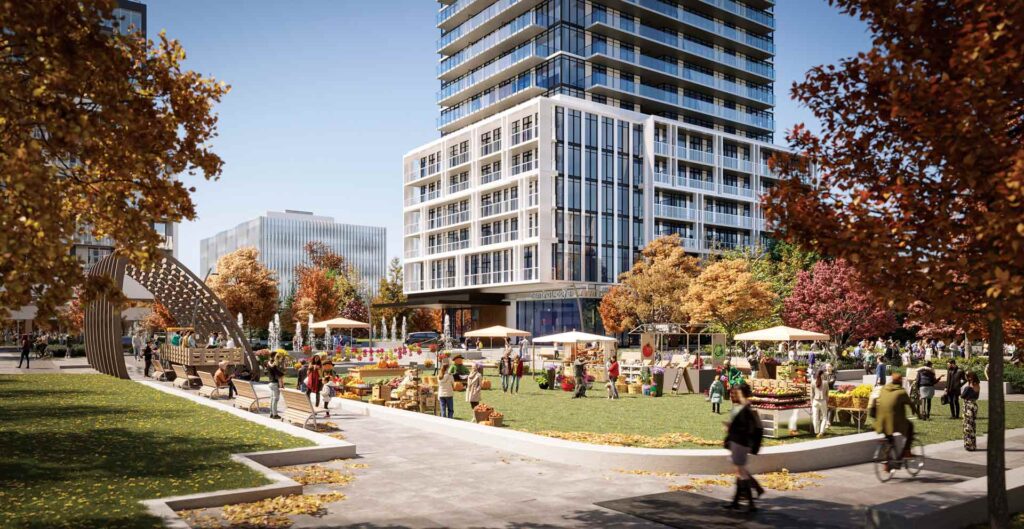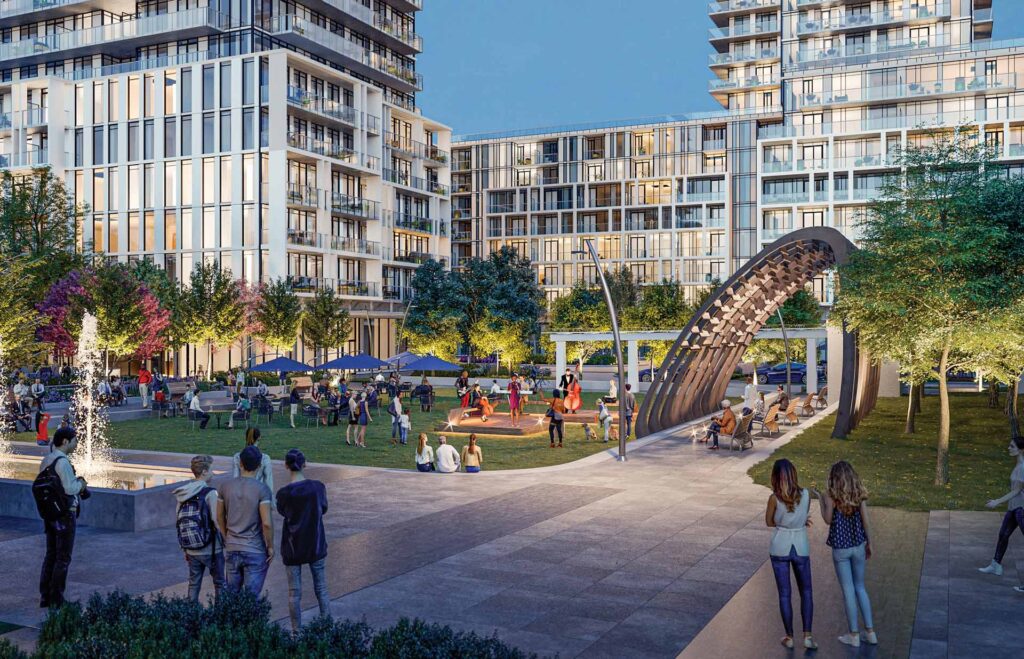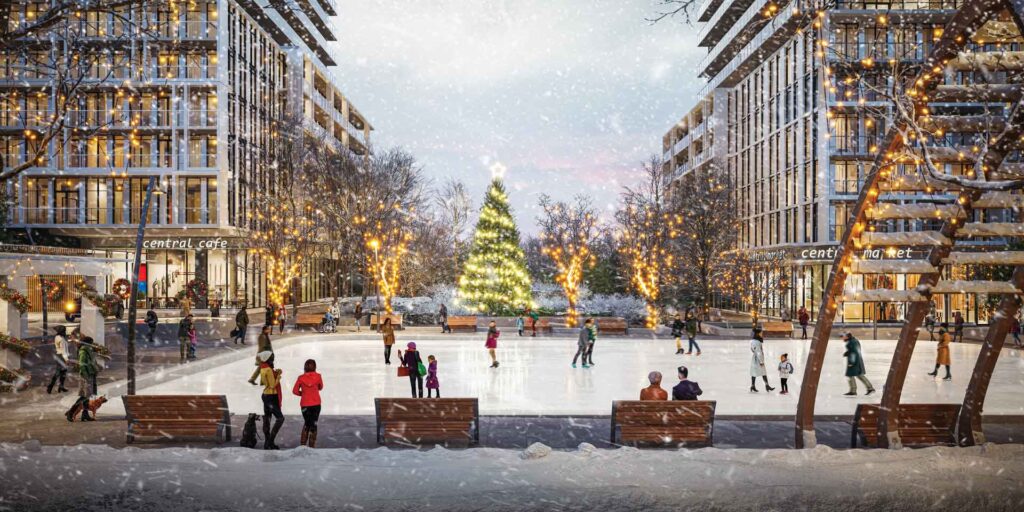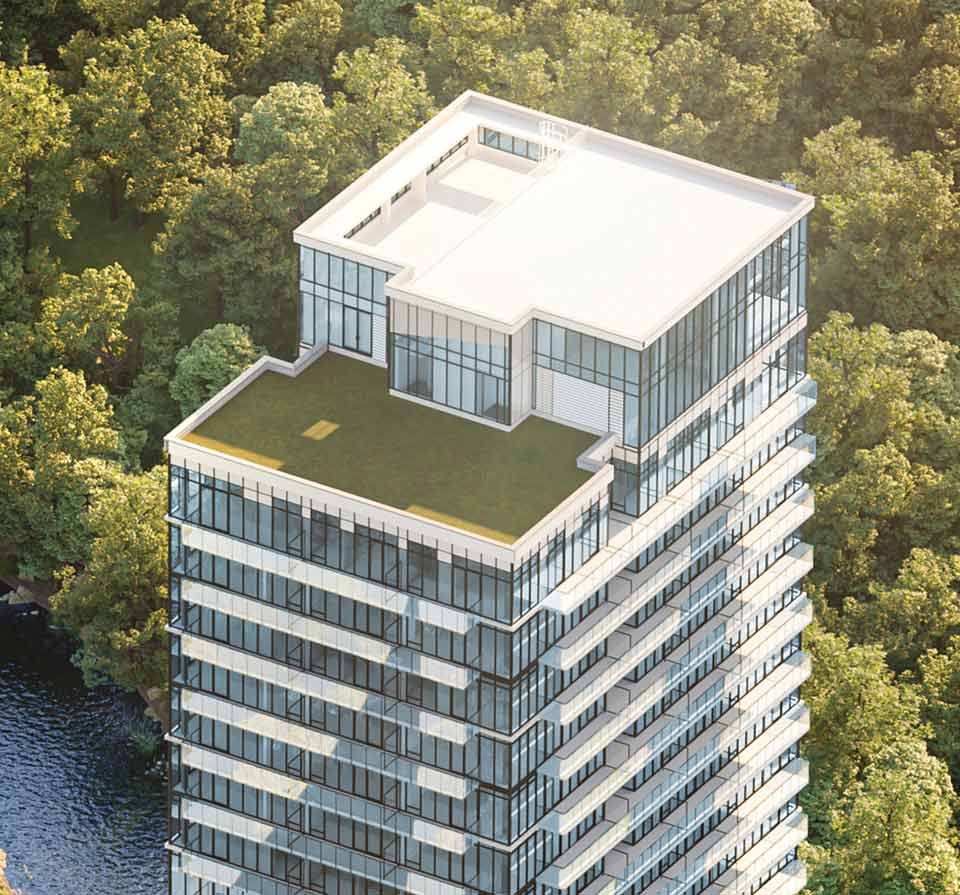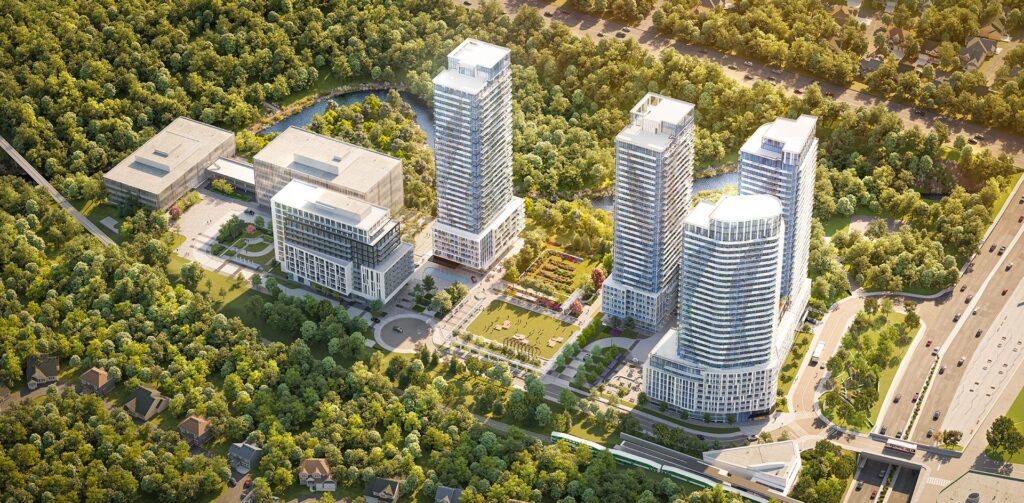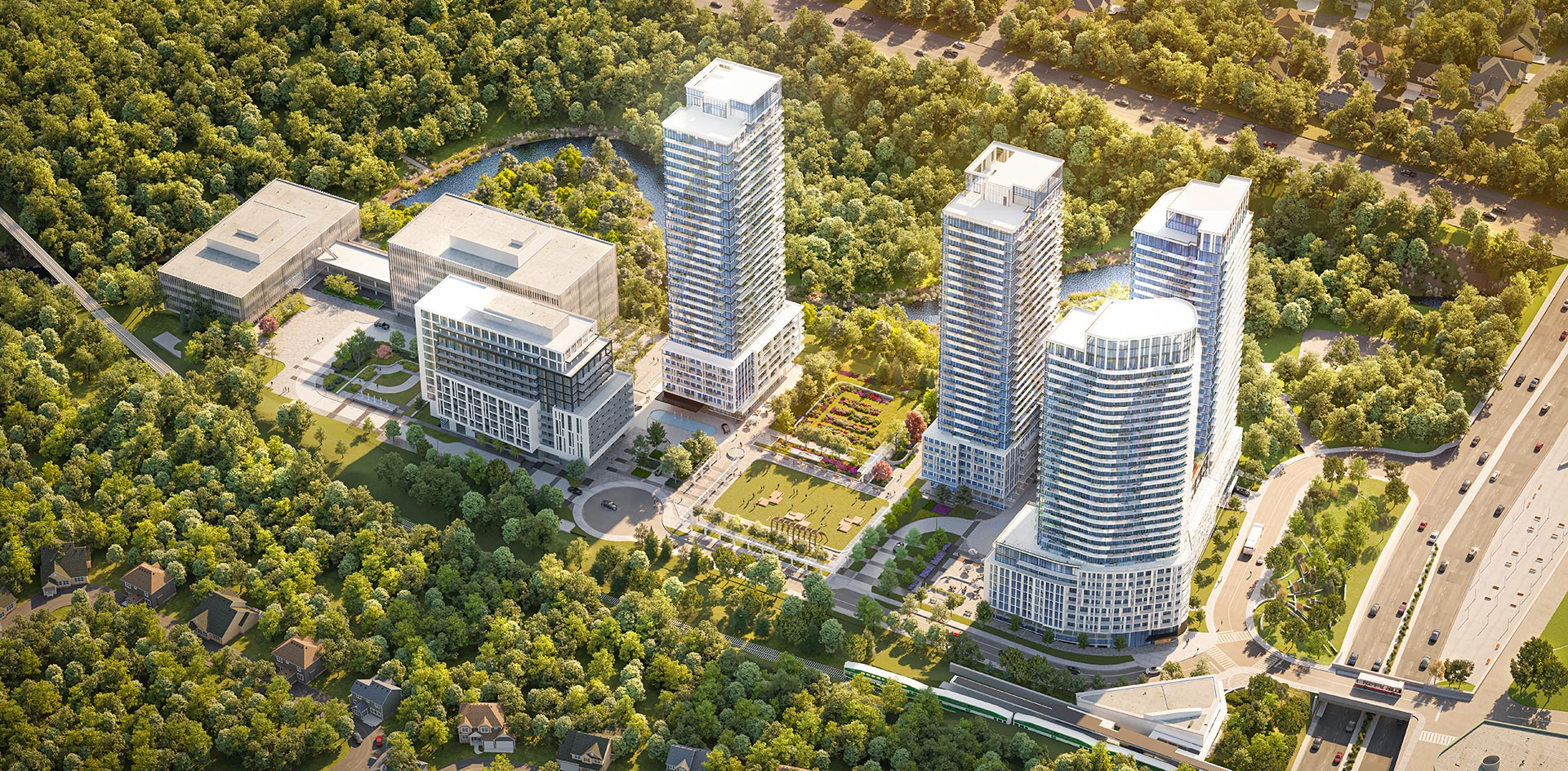 Currently for sale is one of four residential buildings located in the middle of the complex, and of course it will be the opportunity to purchase at the lowest price. The south facing side is likely to be obscured by the 3 buildings in front and the eastern view will be unobstructed. Especially since the Don River flows to the east and it will remain as an eternal green area, you can easily expect that it will have considerable value if you purchase it.

Amexon, a construction company, is a mid-sized company that has built a lot of commercial offices and shopping malls over the past 35 years. In addition to construction, Amexon is a highly reliable company that has been very successful in property management and office leasing businesses.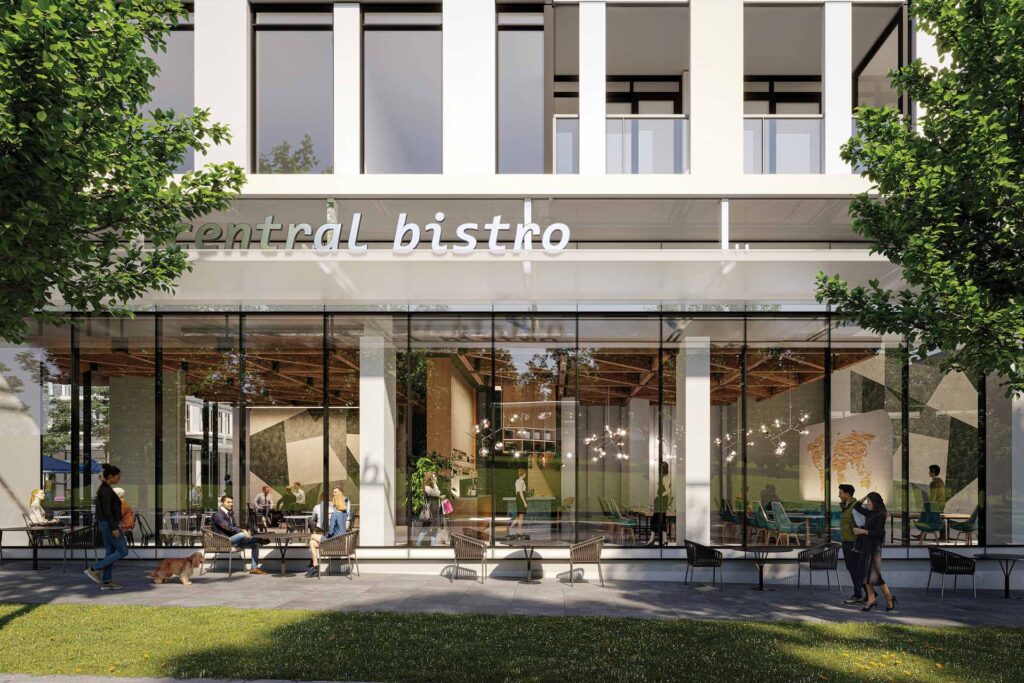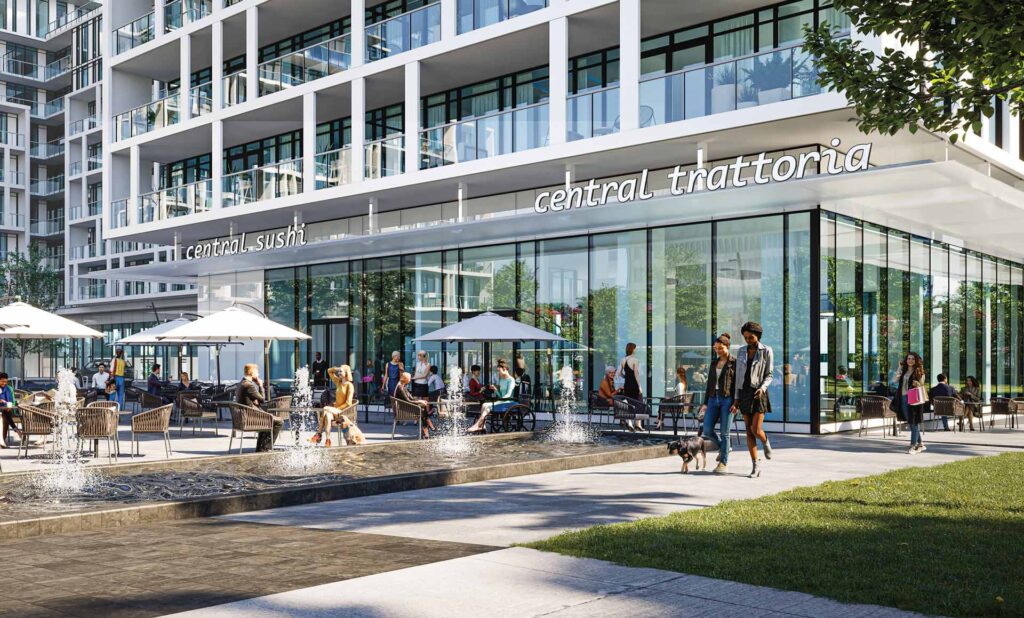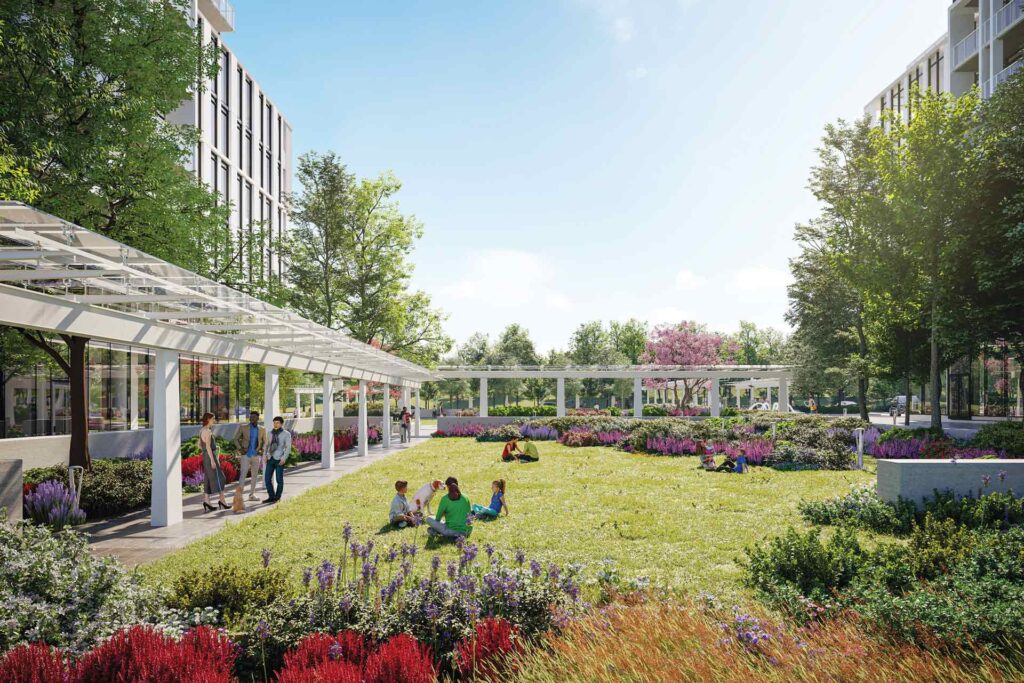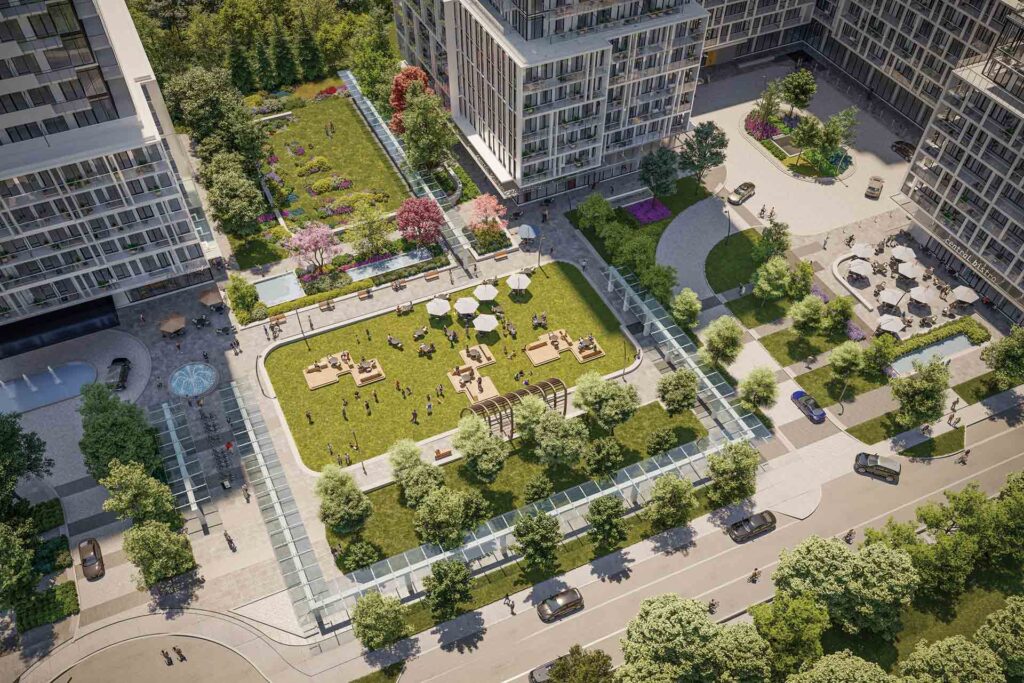 도시속 자연과 어우리진 생활
이 마스트 플랜드 컴뮤니티의 최고의 장점 중 하나라면, 도시 중심에 있으면서도 자연속에 있는 것일 것입니다. 뉴욕의 센터럴 파크 부럽지 않은 환경입니다.
Living in harmony with nature in the city
One of the best things about this Mast Plane community is being in the middle of the city yet surrounded by nature. It's an environment comparable to New York's Central Park.
There is a well-established trail along the Don River that flows east of the complex.
It is a very enviable environment to just watch, in summer, in summer, in winter, in winter, and in spring and fall.
이 단지 동쪽에 흐르는 돈 리버를 따라 트레일(산책로)가 잘 만들어져 있습니다.
여름이면 여름대로, 겨울이면 겨울대로, 그리고 봄과 가울에도, 보고만 있기에는 너무나 부러운 환경입니다.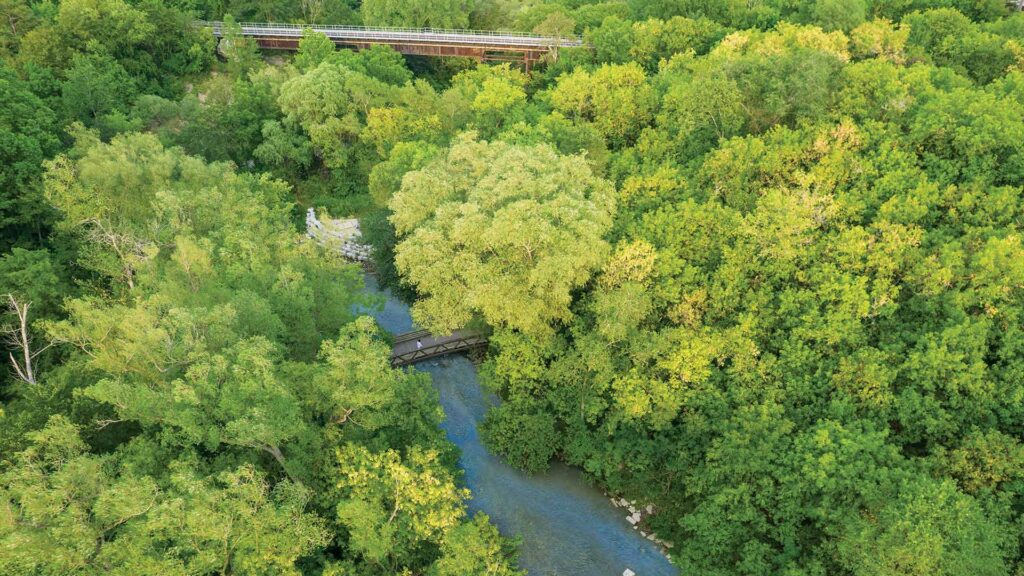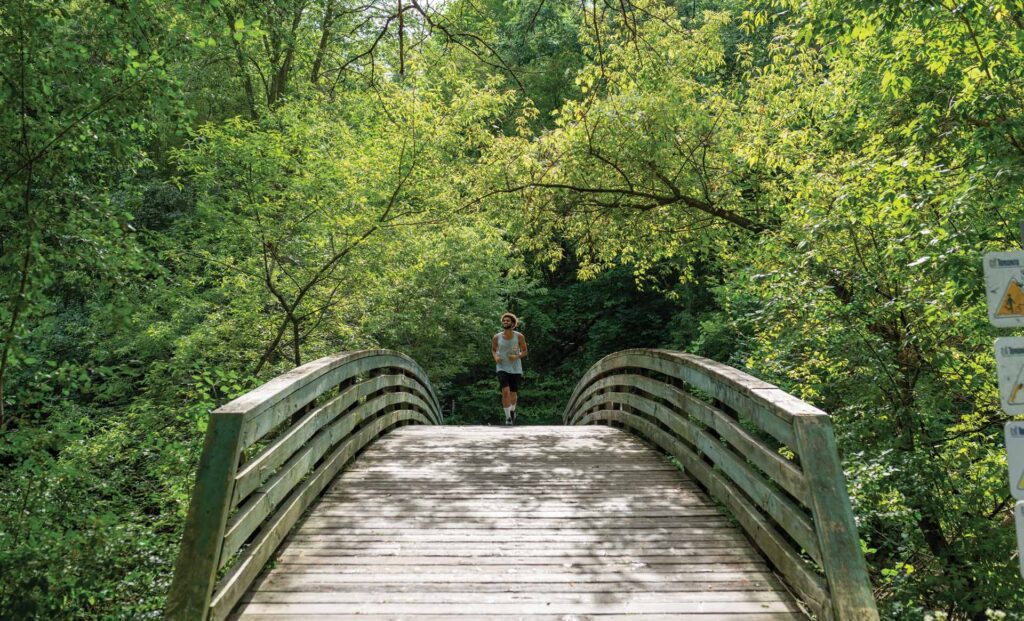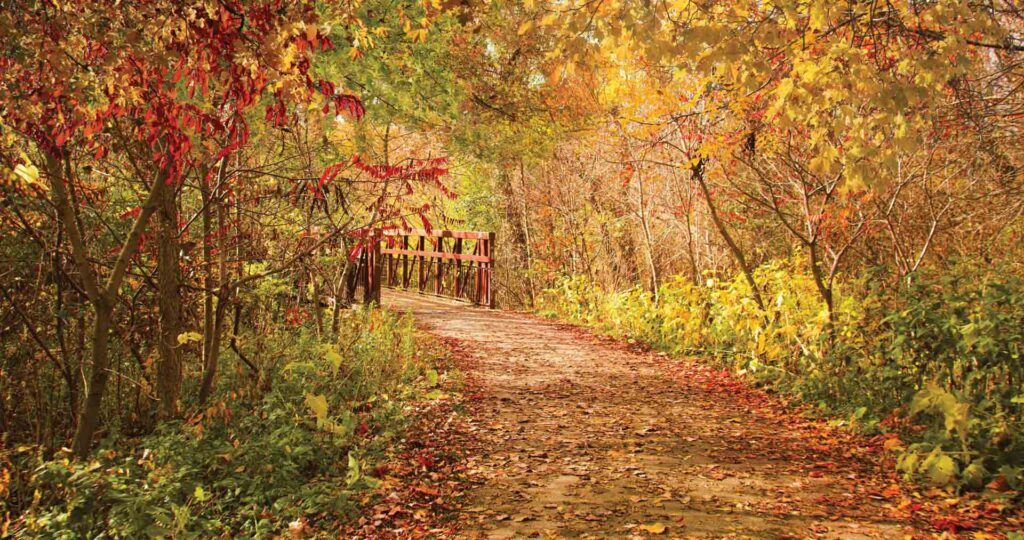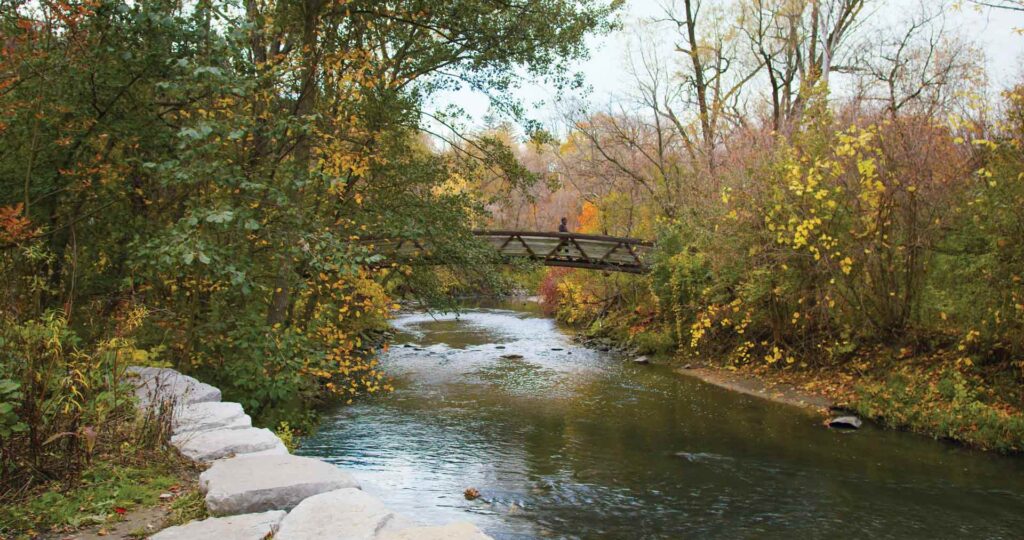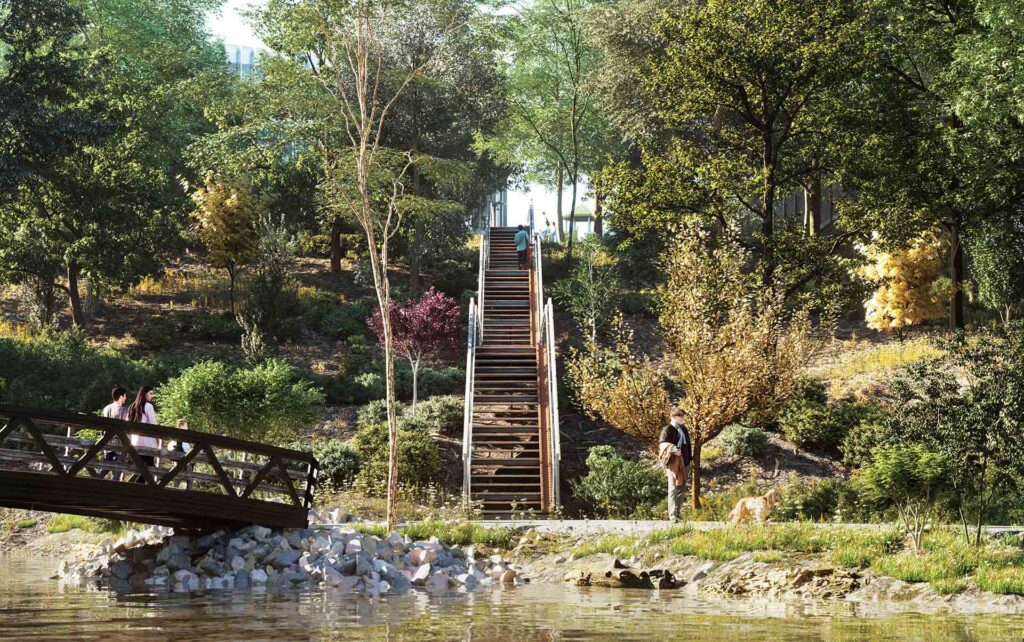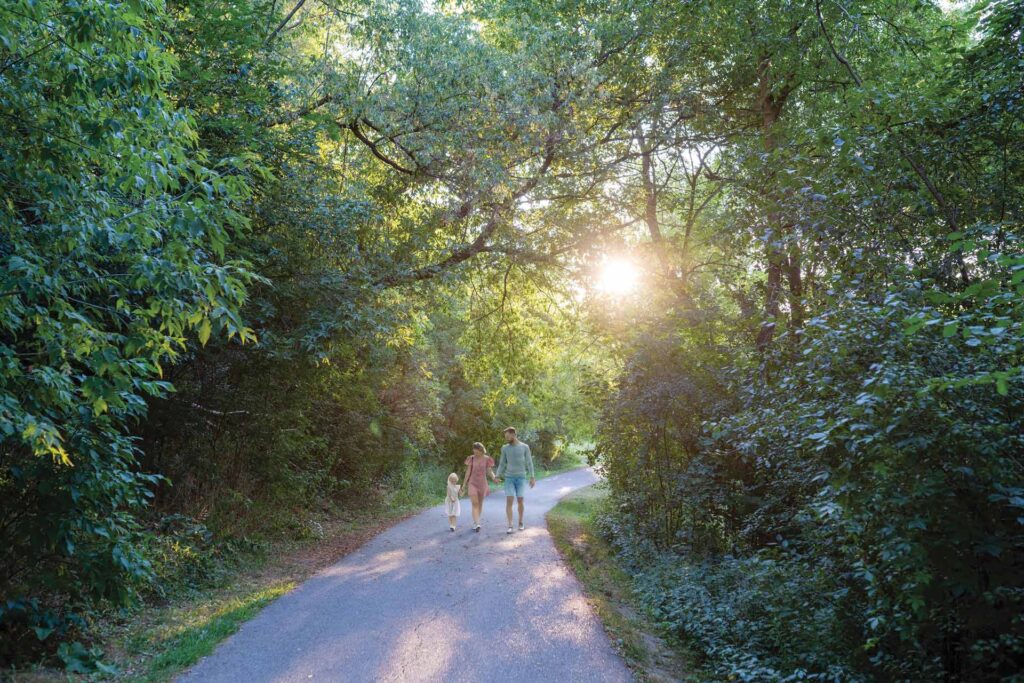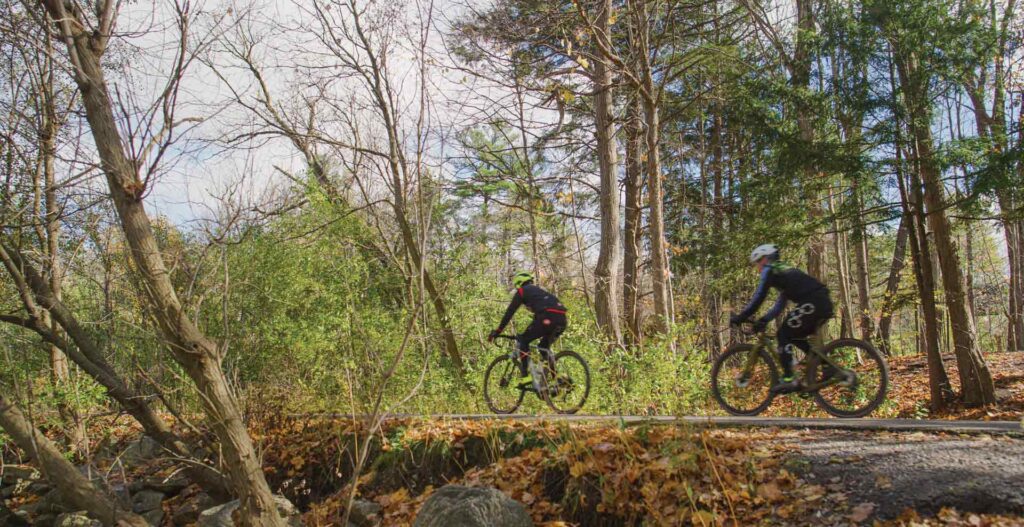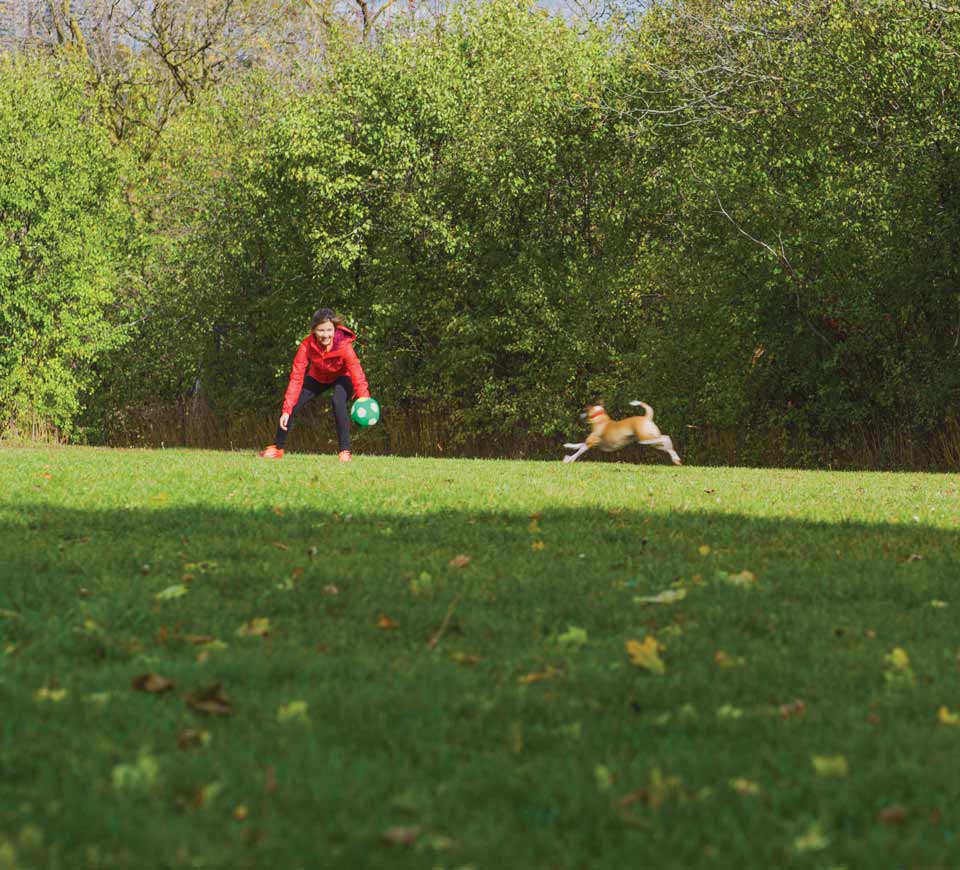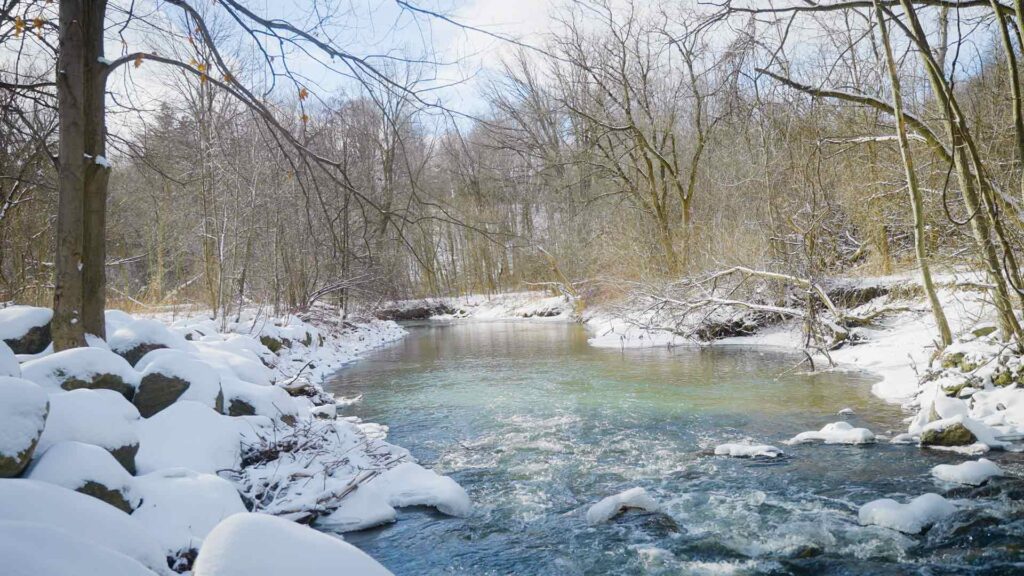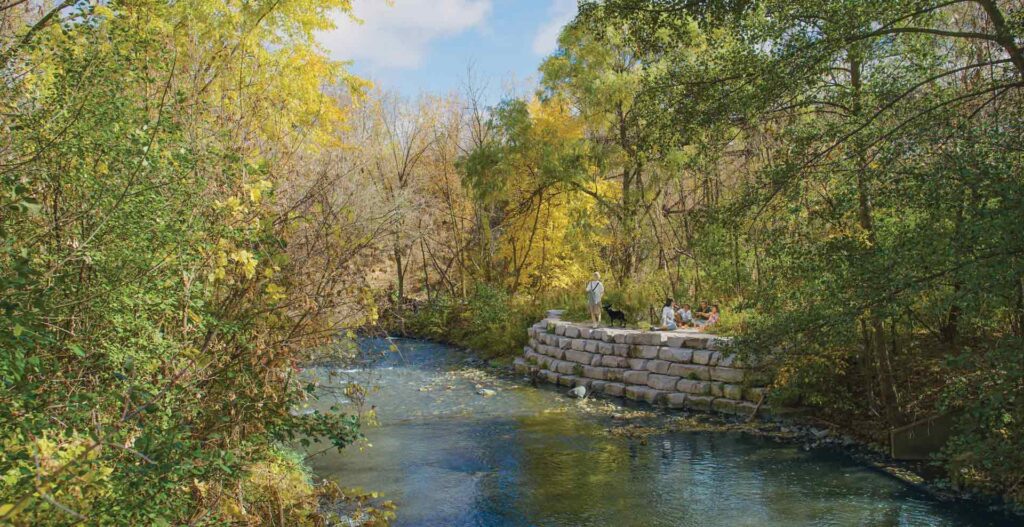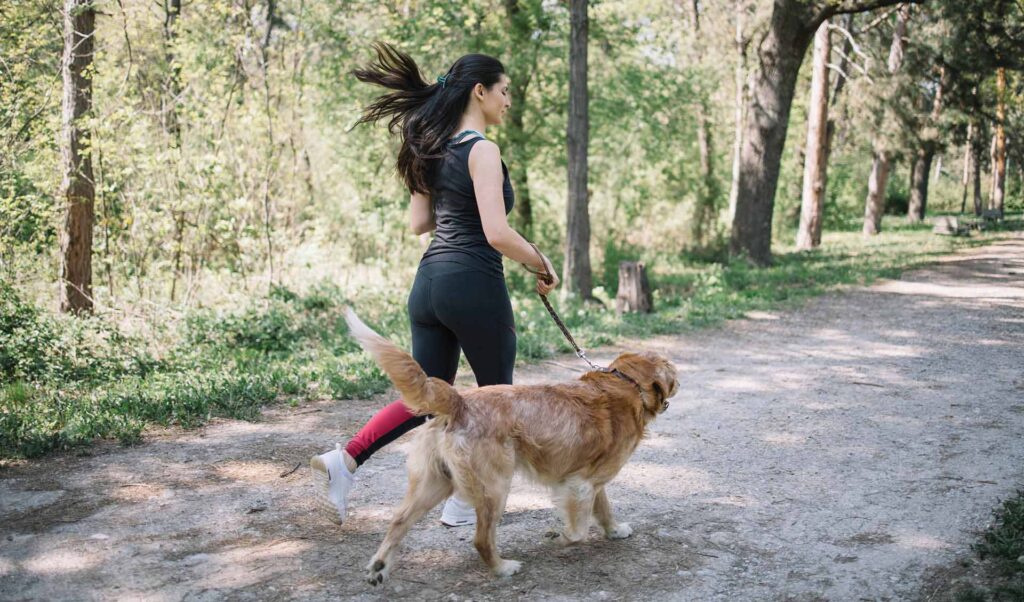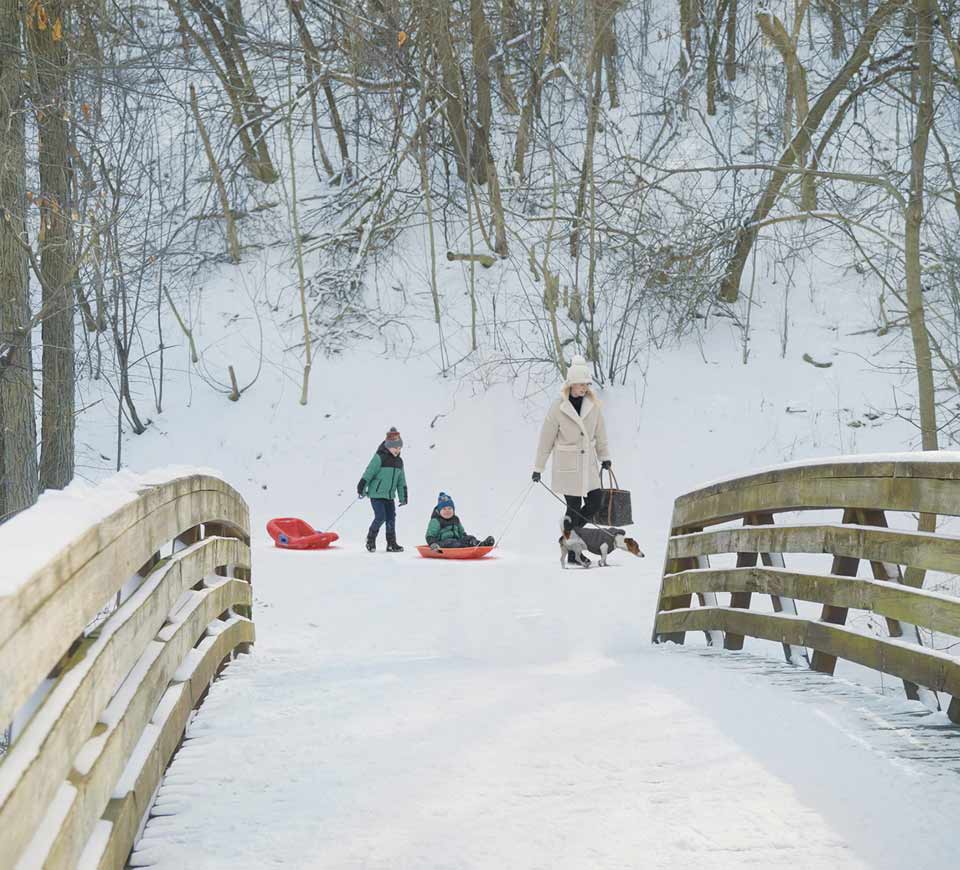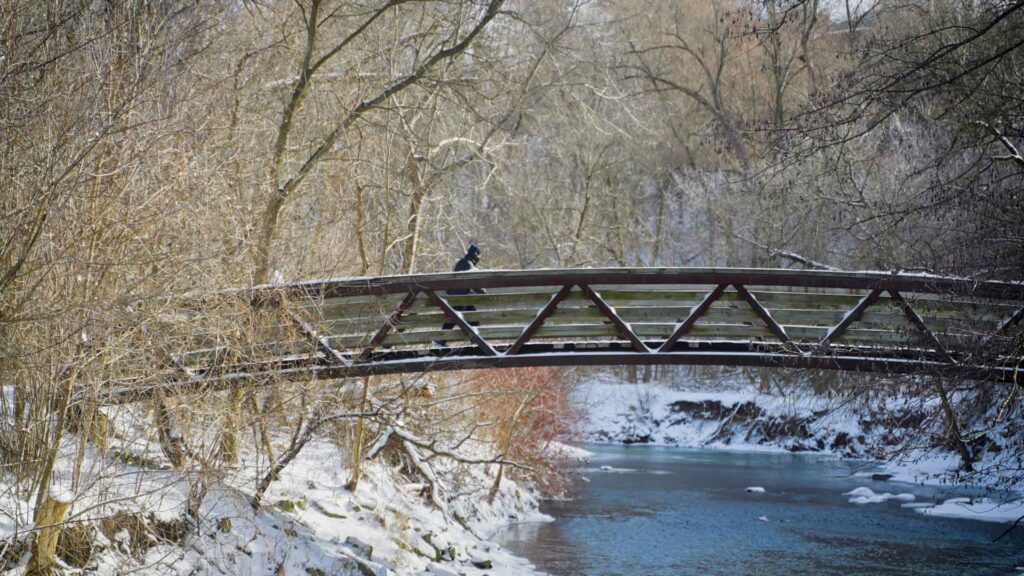 사통팔달의 편리한 교통
주요 고속도로인 401, 404에 인접해 있고, 다운타운에 직접 닿을 수 있는 고 트랜싯, 지하철 역이 1분 거리입니다.
베이뷰 빌리지 몰과 페어뷰 몰도 5분 내에 갈 수 있습니다.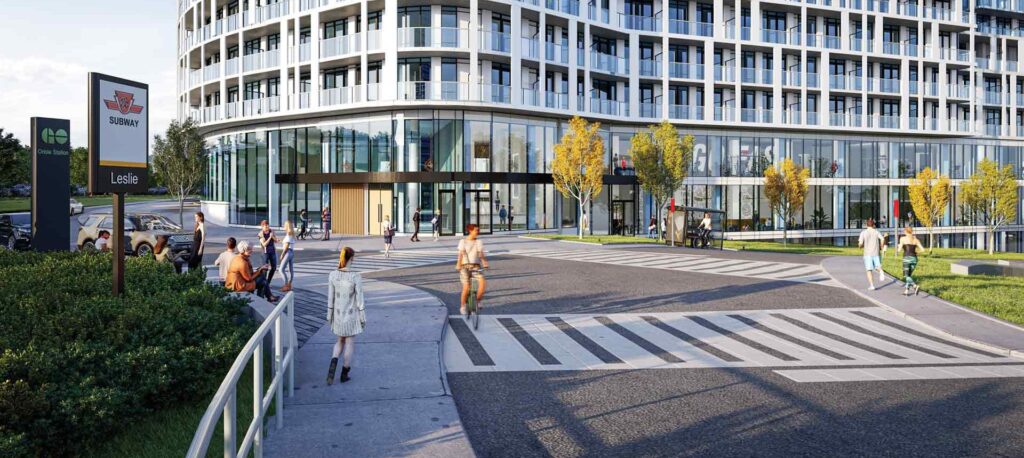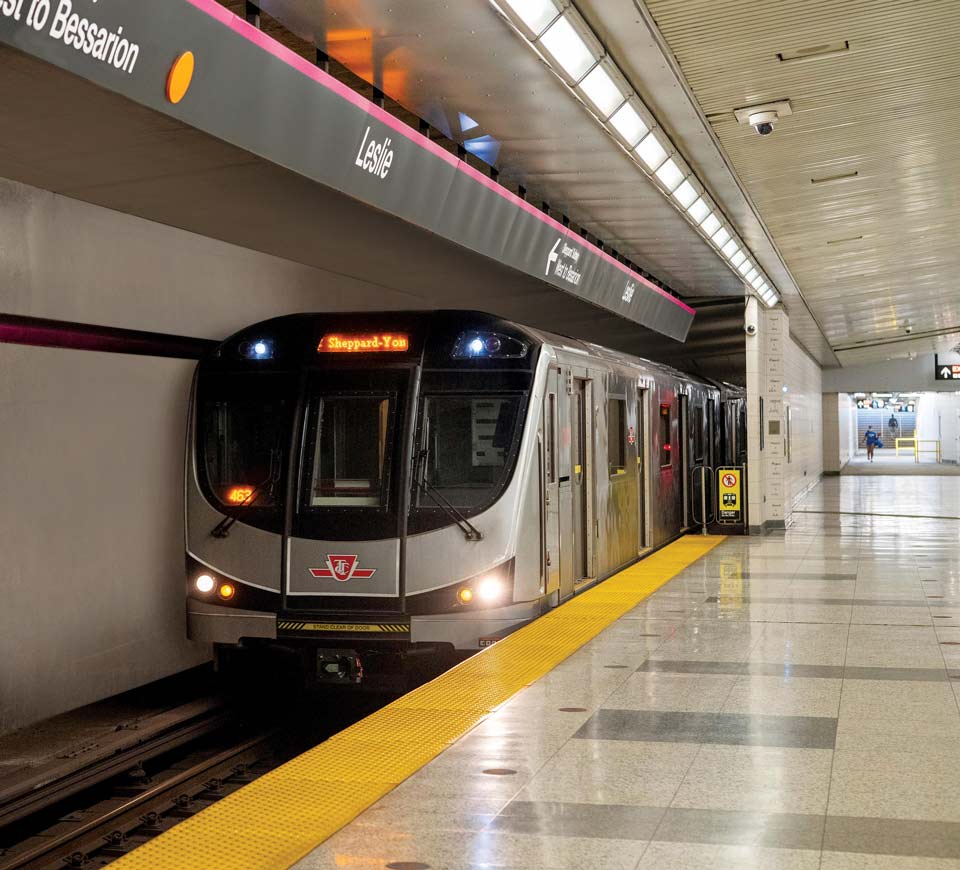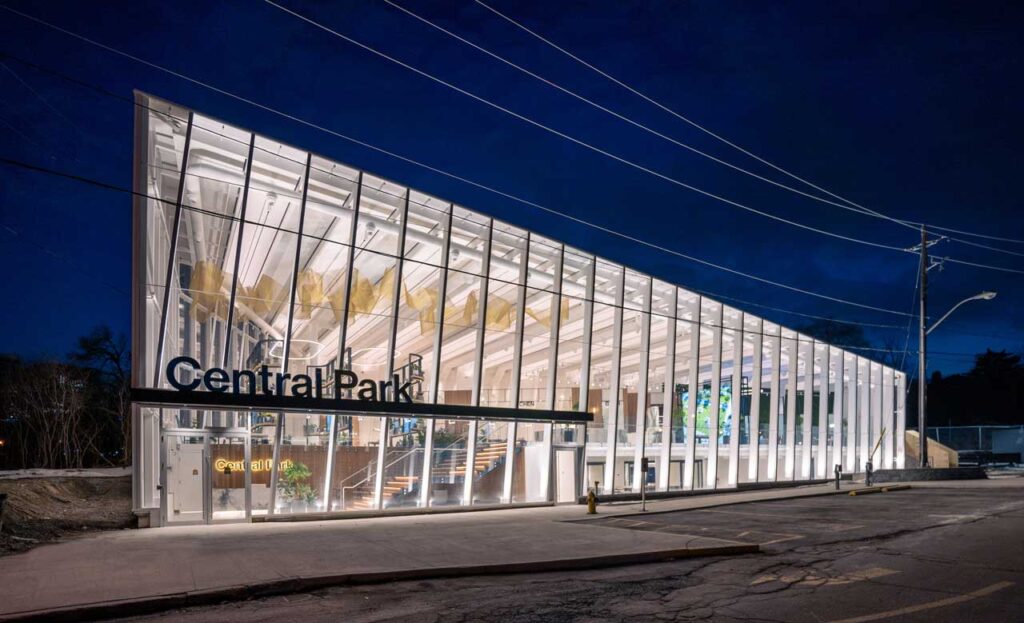 It is a sales office. Is the scale different?
Let's make a good investment together before it's too late!
자 더 늦기 전에 좋은 투자 함께 하시지요!