New Community Centre at Concord Park Place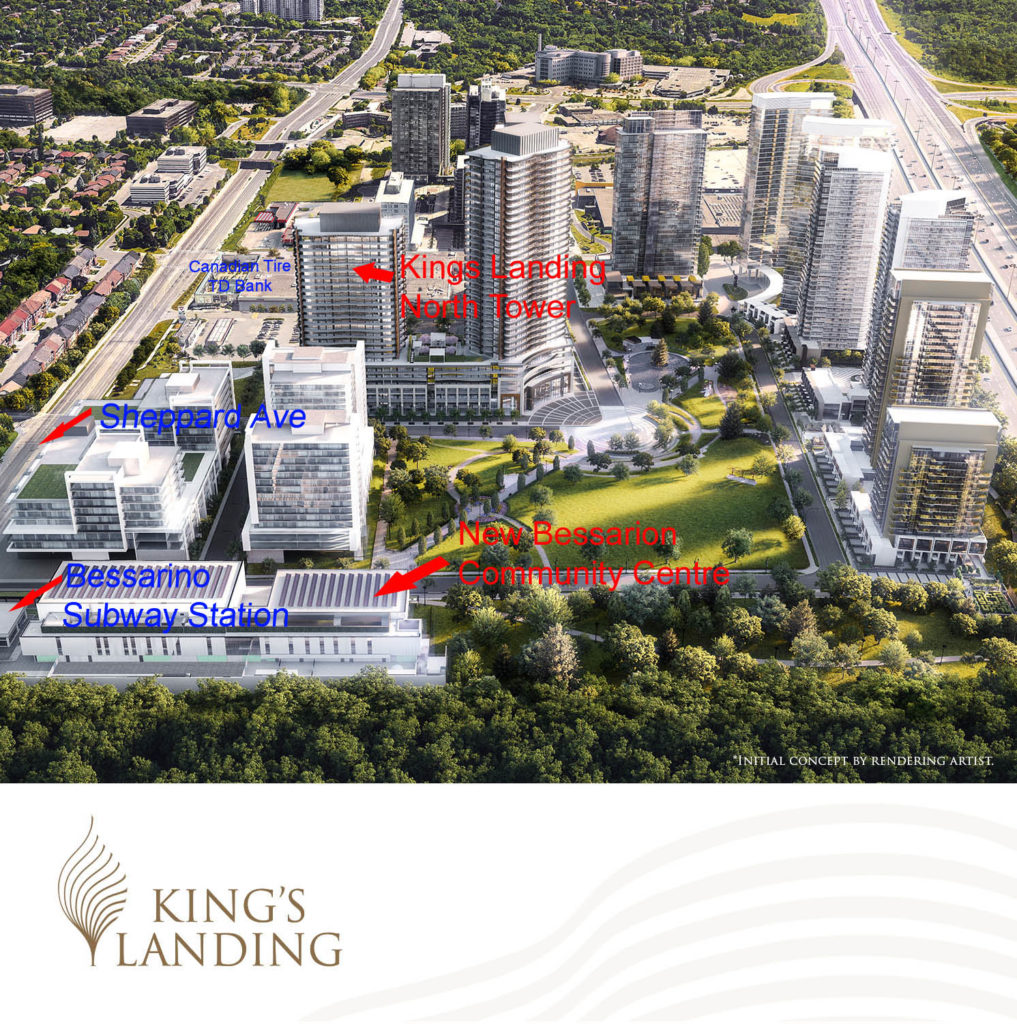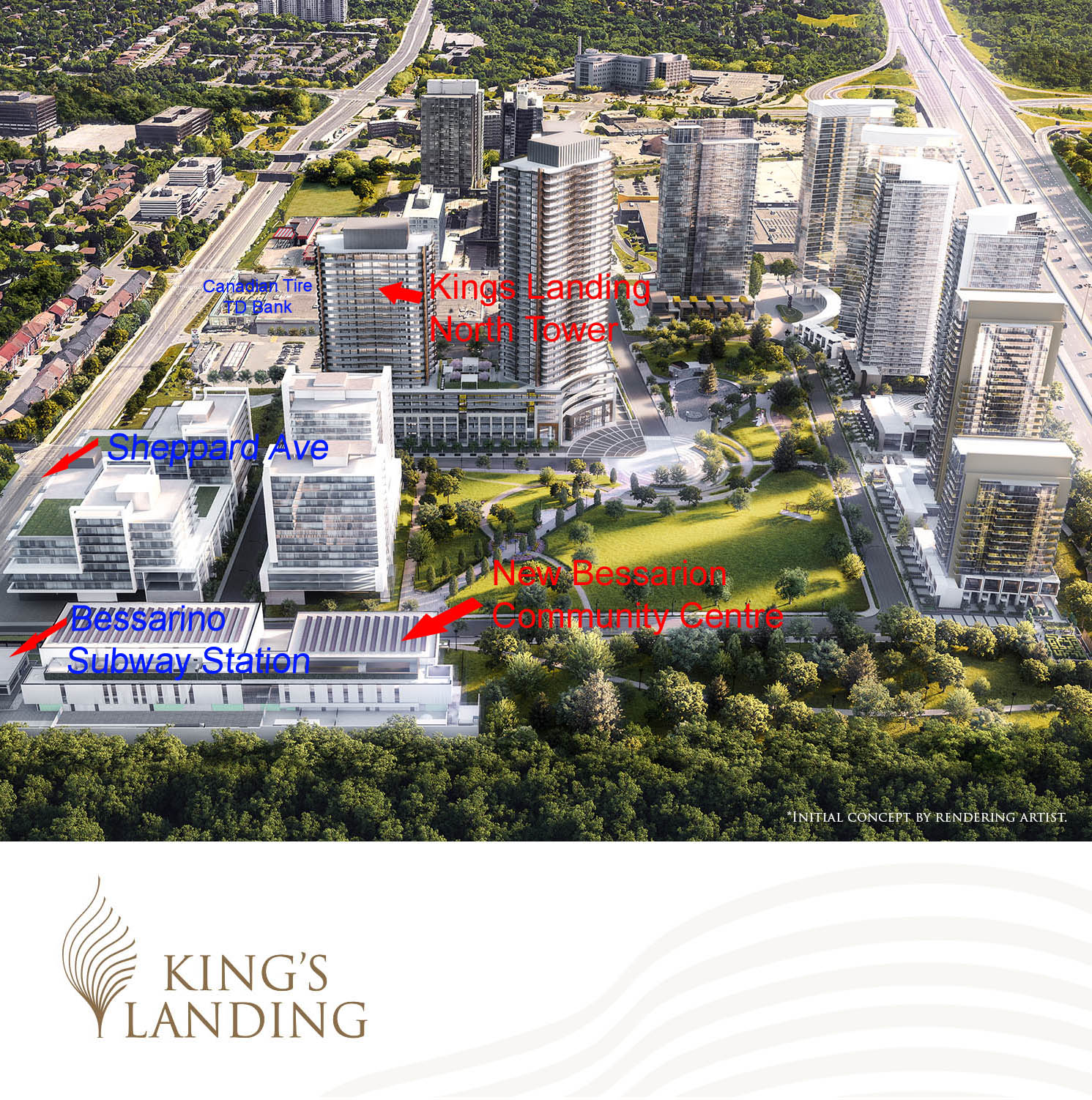 A couple years ago when when I introduce the Seasons Project, I mentioned about the new community centre at Bessarino Subway Station on Sheppard Ave in my Korean Blog. (http://blog.daum.net/mypga/315)
It is in between Leslie and Bayview Ave, right at where Concord Adex builts the new Condo Community named Concord Park Place. Concord builds 20 buildings in 8 acres of land include one public school and one catholic school along with condo buildings. https://teamyoon.ca/kings-landing-north-tower-concord-place/
The community centre at Bessarino Station will be
12,342 m² (132,848 ft²) and 4 storey building. It is now under construction. The library here will replace the one at Bayview Village Mall with larger size at 13,000 sqft. There will be a swimming pool, a childcare centre, fitness studio, Gym with indoor play ground, weightroom, walking track, lecture room, and underground parking of 196 spots on three levels.
Concord's newest project Kings Landing North Tower is about to be available to purchase. I strongly recommend this project to the
couples who have young kids or young people who is in search of good place to live. The tentative completion is 2022. Please read the article about the Kings Landing project. Or contact Mike at 416.333.3263 or email to teamyoon.ca@gmail.com.
Thank you.