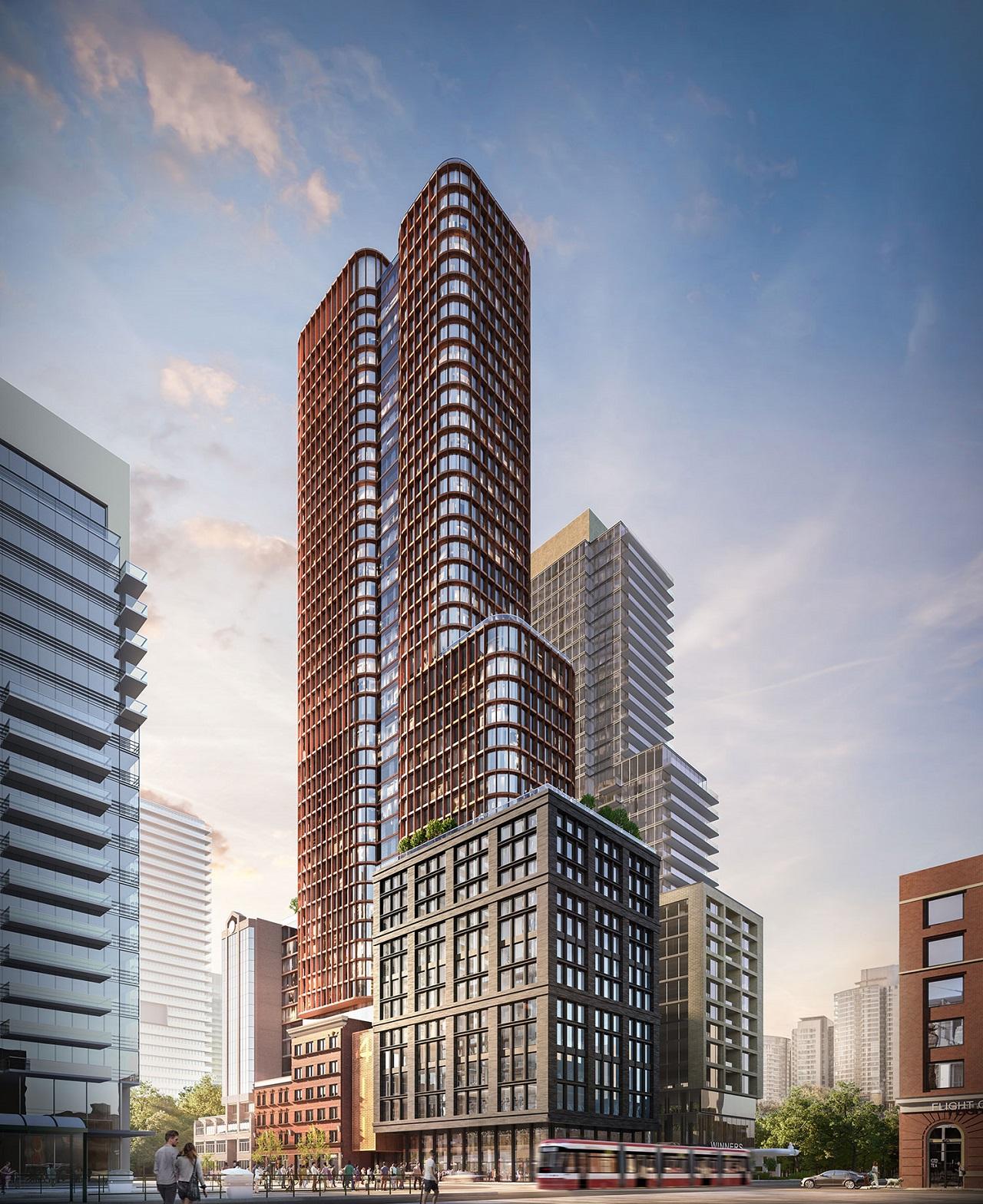 @ Spadina + King Downtown Toronto
March 7th, 2020
Address: 411 King Street West Toronto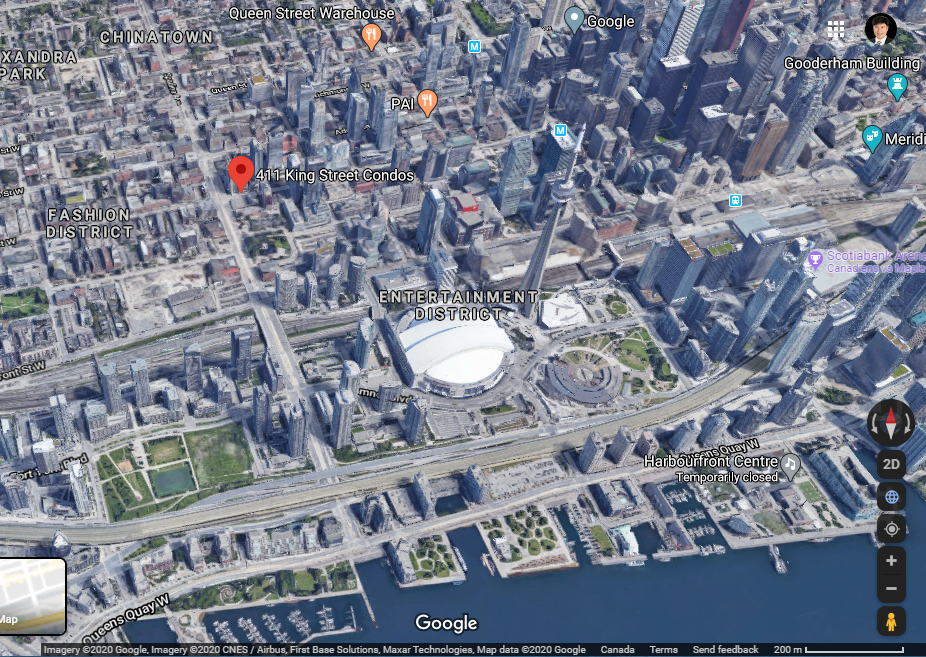 Developer: Great Gulf & Terracap
Design: KPMB Architects and Quadrangle
Size: 615 Units in 42 Storeys
Tentative Completion: 2024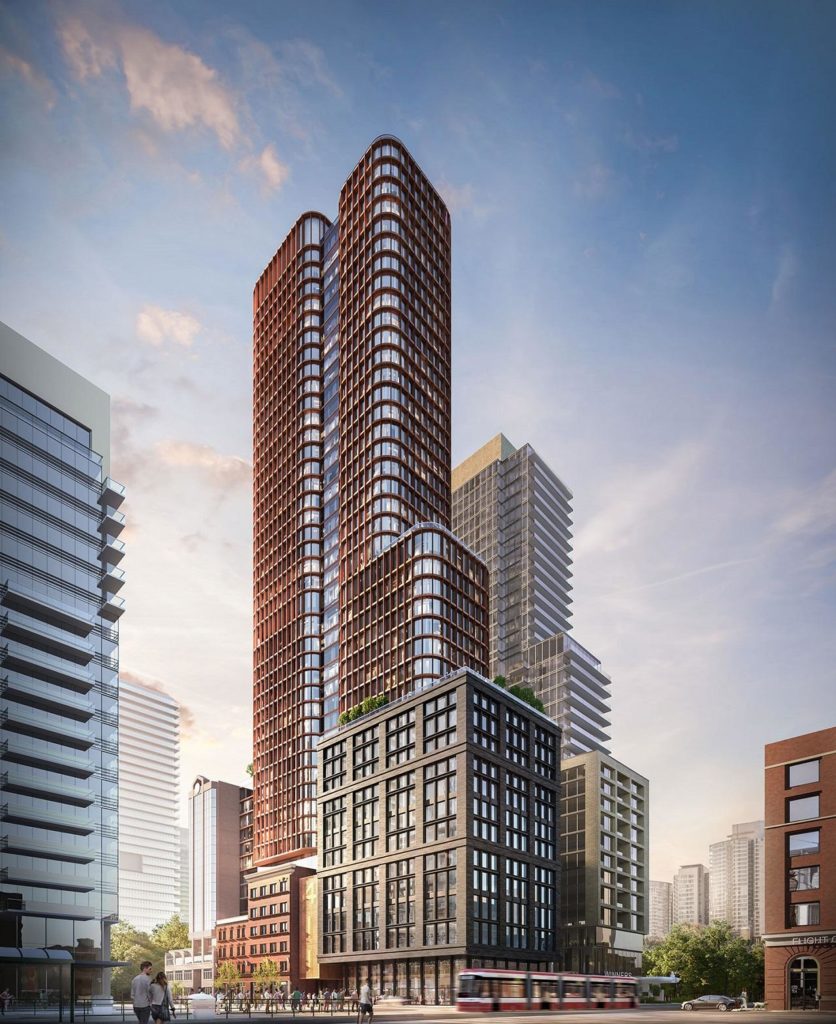 Convenience of Transportation:
The best thing about King Street is the convenience of a street car. In addition, the bus stop is very close, and the subway is close proximity as well. By using the nearby Union Station, you can easily go to downtown or adjacent cities by using not only the subway, but also go trains and buses, the UP Express to Toronto Pearson International Airport, and VIA Rail Canada, a train that runs through the east and west coast of Canada.
Surroundings – Fashion, Entertainment, and Technology:
The area is well known as a fashion district and entertainment district, and the city's busiest place since the very beginning of the city of Toronto is where the city's history is buried. So this area is full of Toronto's best restaurants, shopping and entertainment. In the south, park greenery such as Clarence Square and Clarence Square Dog Park, and David Pecaut Square and Victoria Memorial Square are well established.
Educational facilities nearby:
OCAD University, Ryerson University, and George Brown College are just a short distance away.
Famous companies around:
As a financial district, the headquarters of various financial companies are located, as well as large hospitals, and this area is the fastest growing area in downtown Toronto as a tech market throughout North America. There are already over 240,000 tech jobs alone. 411 King is a home where these young professionals can live, work, and enjoy, and is an ideal place for work and leisure.
Famous attractions around:
Toronto Mapleleaf Hockey Game Hall (Scotiabank Arena), Toronto Blue Jays Rogers Center, CN Tower, TIFF Bell Lightbox (the venue for the annual Toronto International Film Festival), and the harbourfront lakeside are on the edge.
Builders:
The Great Gulf is one of the best builders in North America and won the Home Builders of the Year award in 2019. (BILD Home Builder of the Year Award). The famous ONE BLOOR, at Yonge and Bloor, is built by Great Gulf.
Terracap has been in the real estate construction industry for over 30 years, and has built a total of 4 million square feet in 25 large buildings in North America.
You may not obtain the unit you want if you contact us when it is actually released. So please pre-order. I will wait for your call or email sometime soon.