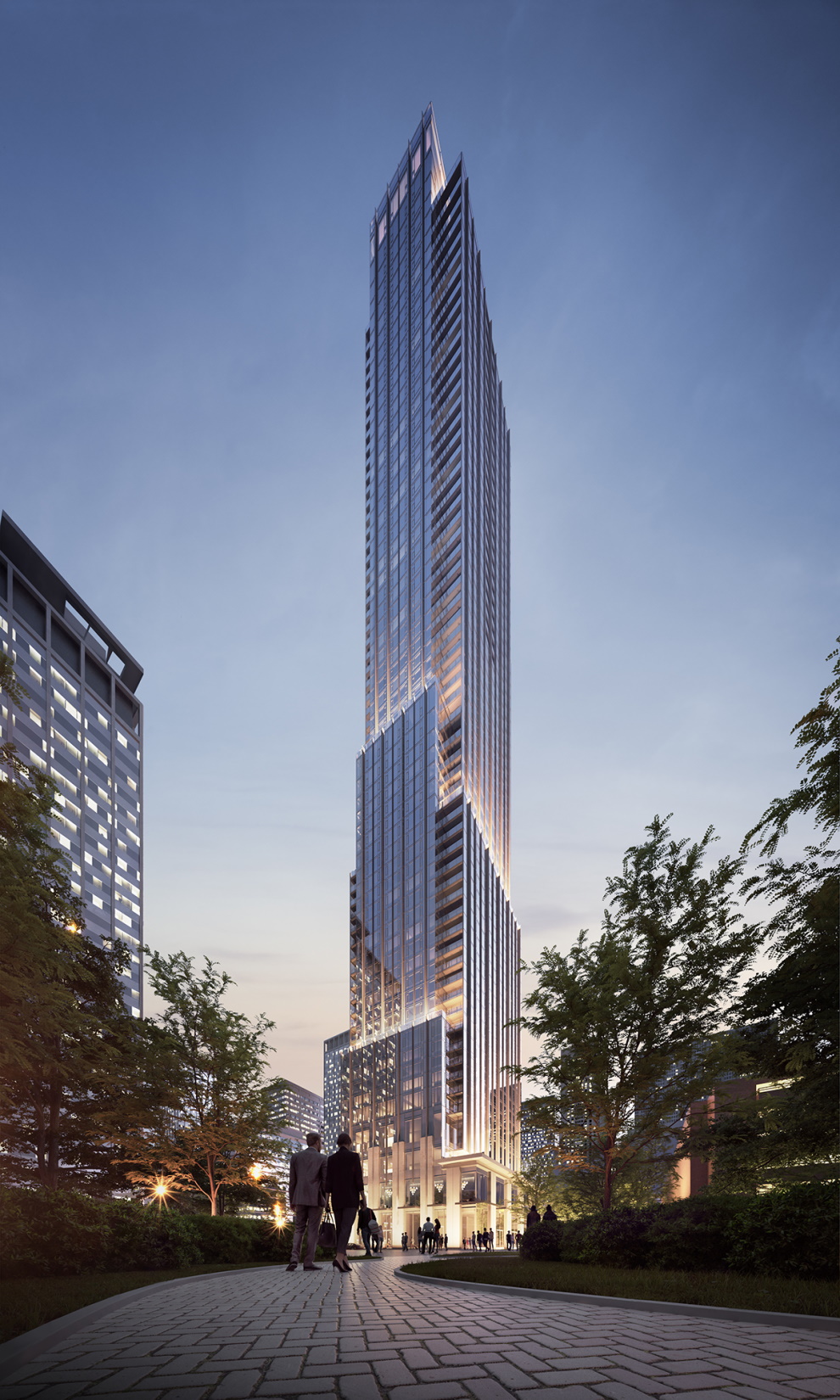 @Yonge and Bloor
March 10, 2020 Update:
61st and 62nd are Penthouse of the condo and 14 of the units had been released on March 4th and today, I have confirmed there are only 3 units left. So fast.
March 4th, 2020 Update:
The penthouse units has been released today. Please contact me if you are interested.
September 7, 2019 Update:
I went to the site of this project with my clients who wanted to check the location and surroundings in person. The 11 Yorkville is the second building from Yonge Street and is between 1 Yorkville Condos (Construction almost completed) and 33 Yorkville Condos (just started digging).
The Floorplan and Prices will be available on next Thursday, 12th of September. Price will be around $1,600 per square foot. Please let me know if you are interested in advance for me to in order to obtain the units.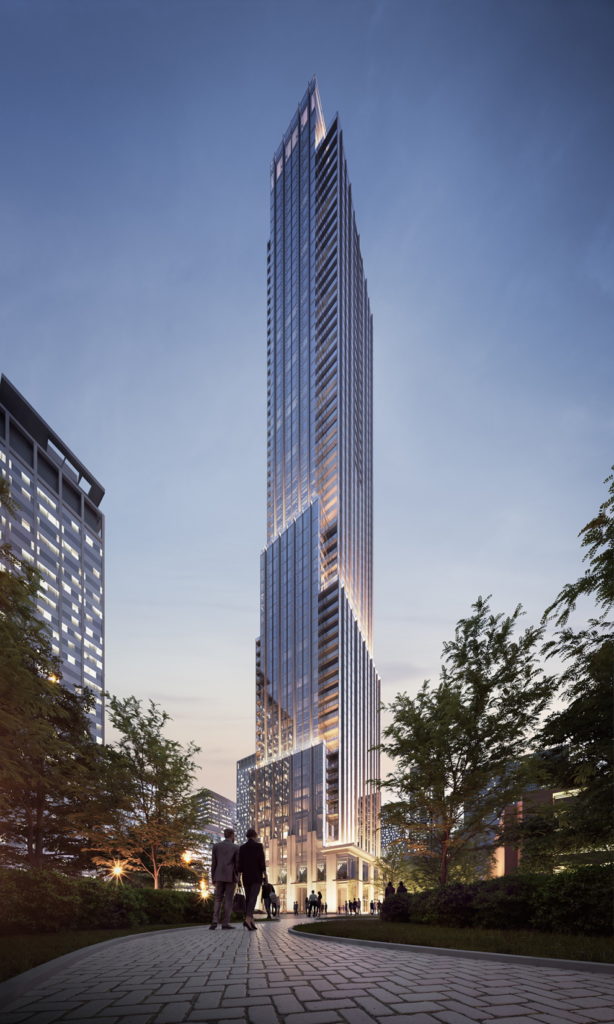 September 3, 2019 Update:
The floor plates are released.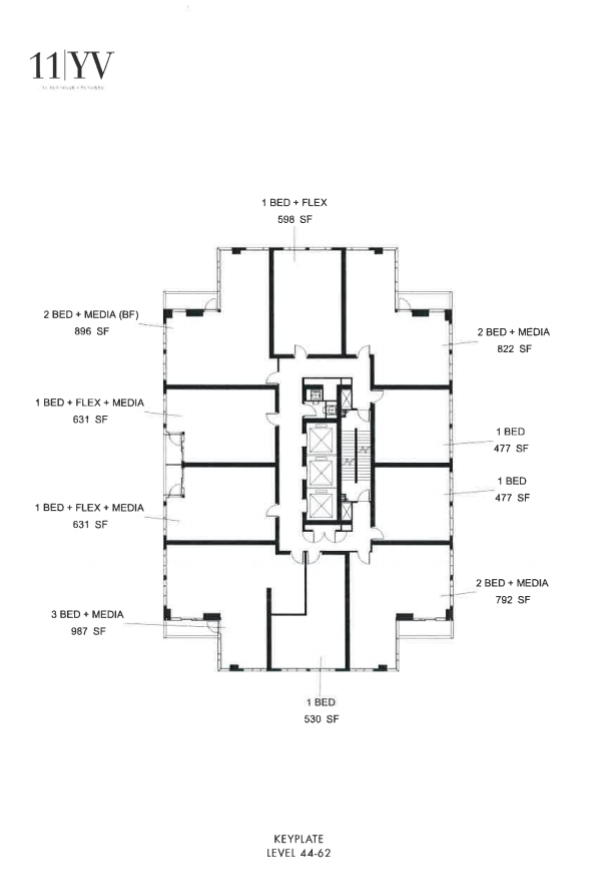 August 23, 2019 Update:
A WORLD RENOWNED ADDRESS
What is the mark of luxury and sophistication? Is it an unparalleled location in the heart of Canada's capital of commerce and culture? Is it superlative architecture and flawless design? Is it customized service and convenience at your fingertips? Is it the accessibility of nature in the middle of the urban jungle? Is it on-demand experiences that cater to the most discerning clientele? Is it a world-renowned address in a city that offers an outstanding quality of life? Discover the answers at 11 Yorkville.
THE VISIONARIES
Since 1993, RioCan has helped shape the places Canadians want to work and shop. Now, RioCan Living is shaping the places they want to live. Every one of our developments is backed by our proven performance and commitment to providing impeccable management, convenient access to major commuter routes, world-class architecture, best-in-class amenities and expertly curated retail experiences. This is how we're helping to shape the future. This is RioCan Living.
Metropia is a Toronto-based real estate developer of master-planned communities and condominiums across Canada. Building on Founder, Chairman & CEO Howard Sokolowski's four decades of industry experience, Metropia's expertise covers every facet of the development industry including award-winning customer support. The pursuit of superior quality, innovation and excellence is reflected in their design, living spaces, amenities and coveted communities. Committed to growth and their visionary future, Metropia is inspired to change skylines and build communities, while redefining the meaning of home.
Capital Developments is an industry leading Canadian real estate development company, with international roots. We believe in finding partners that get it. Working with those that care as much as we do.And developing amazing projects with meaningful connections. With years of experience, we've learned that architecture, location, interior design, glass, metal and concrete all matter. But we've also learned that personal connections, trust and relationships are the things we really build.
11 YORKVILLE
Canada's most coveted address
Across the street from the Four Seasons Hotel &Residences
Minutes to Toronto's top institutions: University of Toronto, Royal Ontario Museum, Mount Sinai Hospital
At the epicentre of Toronto's best luxury retail
62 stories of luxury and 43,000 sq ft of premium retail
Two storey lobby with a Concierge and Porter Service
Sophisticated indoor-outdoor infinity pool and hot tub surrounded by fireplaces and black marble
Fitness Studio
Men's and Women's Spa with Hammam steam rooms
TV Lounge/Chef's Kitchen
Wine Tasting/Piano Lounge
Bordeaux Lounge
Theater
Business Centre
Kids Recreation Centre
Pet Spa
Outdoor Zen water feature
Outdoor lounge area with BBQ
TORONTO
4th largest city in North America
Over 100,000 new immigrants per year
Toronto was the fastest growing tech jobs market in 2017, outpacing job growth in San Francisco, Seattle and Washington DC "combined"
Toronto is consistently rated at the top for quality of life by global studies
Toronto is the leading city in population growth among central cities in North America
EVERY SO OFTEN AN ADDRESS BECOMES THE CENTRE OF THE WORLD
Walk Score: 100
Transit Score: 97
8 minutes to U of T
10 minutes to Ryerson
14 minutes to Union Station
SOMETIMES ALL YOU HAVE TO SAY IS "YORKVILLE" AND THE WHOLE WORLD LISTENS
Population 10,899
6,593 households
95% live in apartment, 58%rent
Median age is 51 years
50% are married with 70% of the couples without children
Average household income $230,733/year
70% have a University Degree
33.8% identify as a visible minority, the majority being Chinese and South Asian
81% of the trade area speak English
The Yorkville population is projected to increase 13.3% from 21,482 in 2017 to 24,338 in 2022, outpacing the average for the City of Toronto at 6.6%.
G E T T I N G U P C L O S E T O YORKVILLE
Yorkville boasts 2.3 million SQ. FT. of retail space. Retail sales performance along the Bloor Street corridor between Yonge St. and Avenue Road often exceeds $2,500 per SQ. FT.
Annual household spending of Yorkville residents:
$24,658 on food
$13,014 on restaurants
$7,590 on recreation
$7,886 on clothing
U N I V E R S I T Y O F T O R O N T O
Canada's #1 University
Ranked the 21st best University in the World
10 minute walk from 11 Yorkville
Over 90,000 students with students from 163 countries
Enrollment has grown 35% over the past 10 years
New 750,000 sq ft downtown Innovation Centre in development
U of T offers some of the best professional degrees: MBA (Rotman), dental program, law school, medical school
A R C H I T E C T U R E
Designed by Award-Winning Sweeny&Co
Recent recognition: Canadian Green Building Award, Toronto Urban Design Award, Ontario Builder Award, OAA Award, ACO Award, RAIC National Urban Design Award
Inspired by the timeless towers of Manhattan
Meticulously sculpted and elegantlyproportioned
YORKVILLE ON THE PARK
Park design by Janet Rosenberg & Studio
New 14m -wide urban park at our door step connecting Yorkville Avenue and Cumberland Street
Fronted by brand new luxury retail
LUXURY SUITE FEATURES
6 Standard Appliances – Miele package +wine fridge
Marble island with waterfall and integrated dining table
Integrated Beverage entertainment centre
Custom wine & stemware storage
Marble hooden closure in the kitchen
Luxurious bathroom tile work
Closet organizers
Double corner 2 and 3-bedroom suites
9', 9'6" and 10' ceilings
Exclusive elevator bank for Grand CRU collection
Balconies and Terraces available on select units
S A L E S P R O G R A M