72 Storey Condo/Hotel In Niagara Falls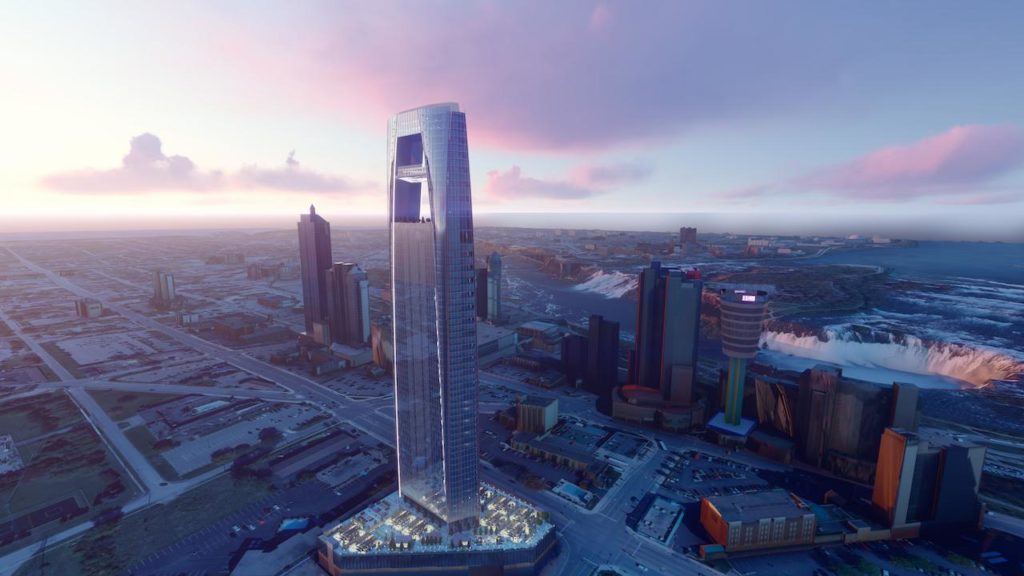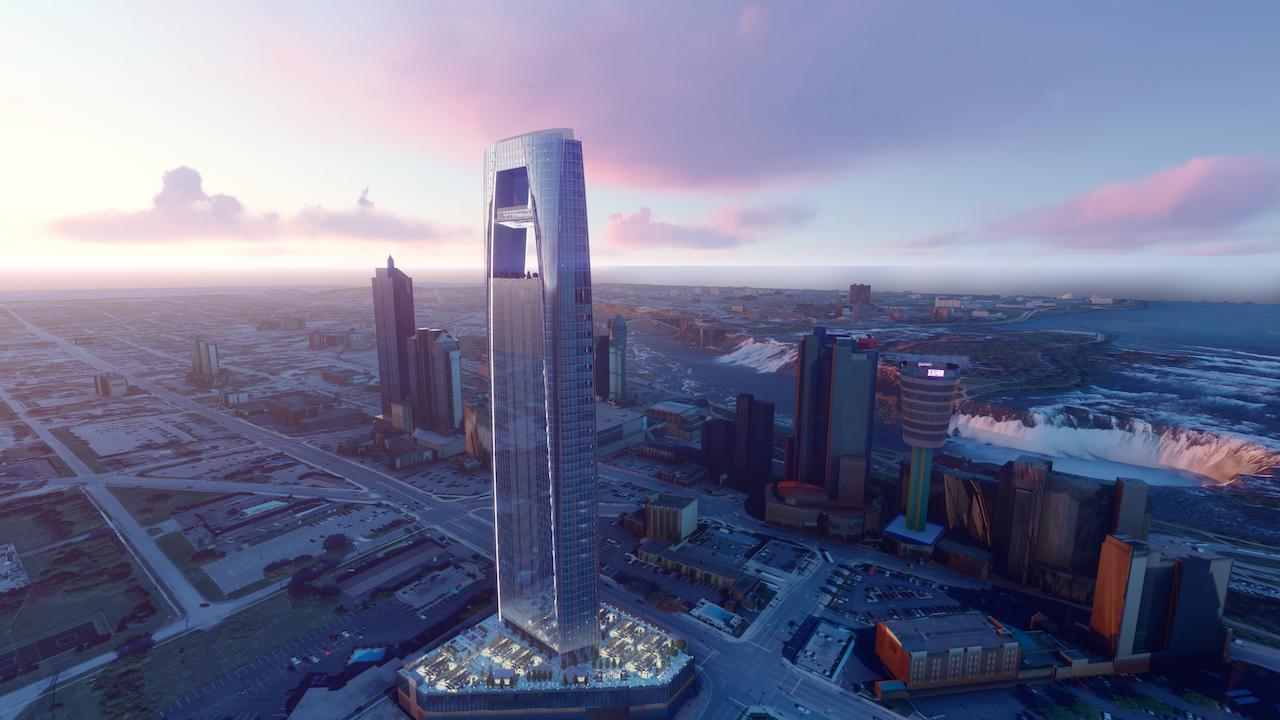 November 13, 2019:
Wow, just Wow!! There will be a condo+hotel tower, a 72 storey tower in some time soon very close to the world famous Niagara Falls. The city approved the building on November 12, 2019, yesterday. 72 level residential building is unusual height even if it is in Downtown Toronto. Currently the tallest residential building in Canada is AURA Condos in Downtown Toronto on Yonge and Gerrard which is ONLY 78 storeys. Including approved building but not yet built, there are only a few buildings even in Toronto. So it is really high.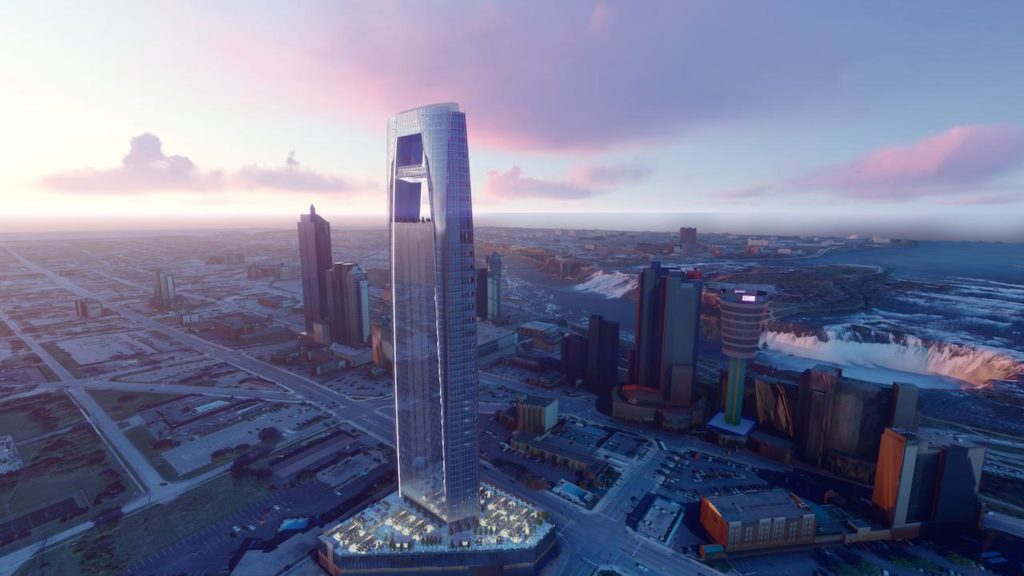 The location is 6609 Stanley Avenue Niagara Falls. Lower half will be set for 456 hotel rooms and upper half will be sold for 275 condominium units. The height of the building is 253 meters. The current highest building is the North Tower of Hilton Niagara Hotel which is 56 storey 177 meter height. As you probably already know, there are quite a lot of high-rises near the falls which I feel a bit awkward because Niagara itself is so amazing natural body and it should have been protected and away from the man-made massive structures.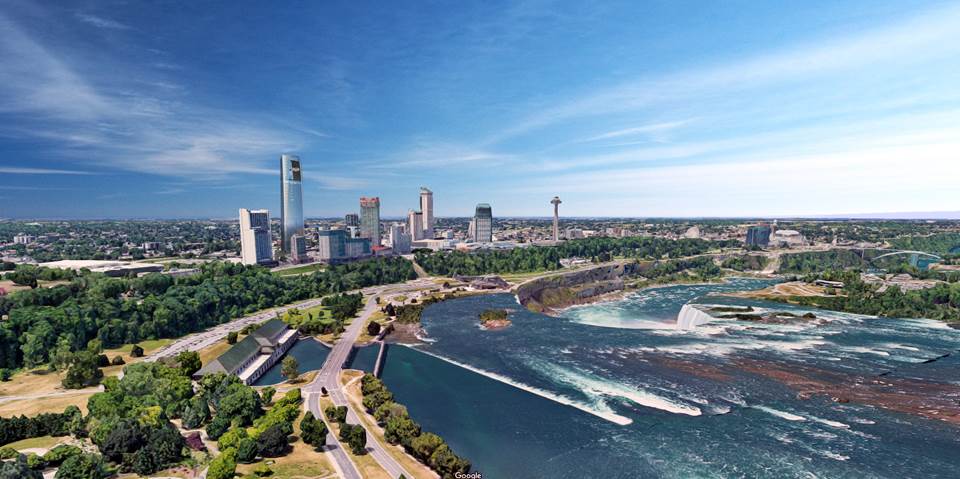 The rendering reminds the Shanghai World Financial Center mainly due to the opening on the top of the building which is so called a bottle opener design. FYI, that Shanghai building is 101 storey 492 meter high.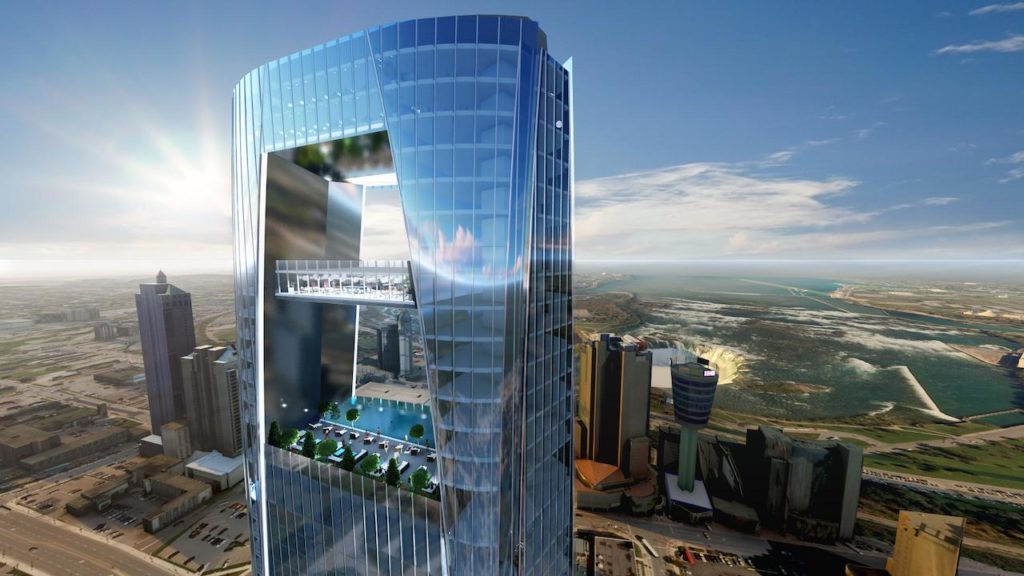 As you can see in the rendering, the building has amenities on 56th floor include open outdoor swimming pool. There also be Sky Lounge and Sky Garden and Sky Bridge named to the Sky Link will be above them. From there you will be able to see as far as the Downtown Toronto on a nice day. Amazing!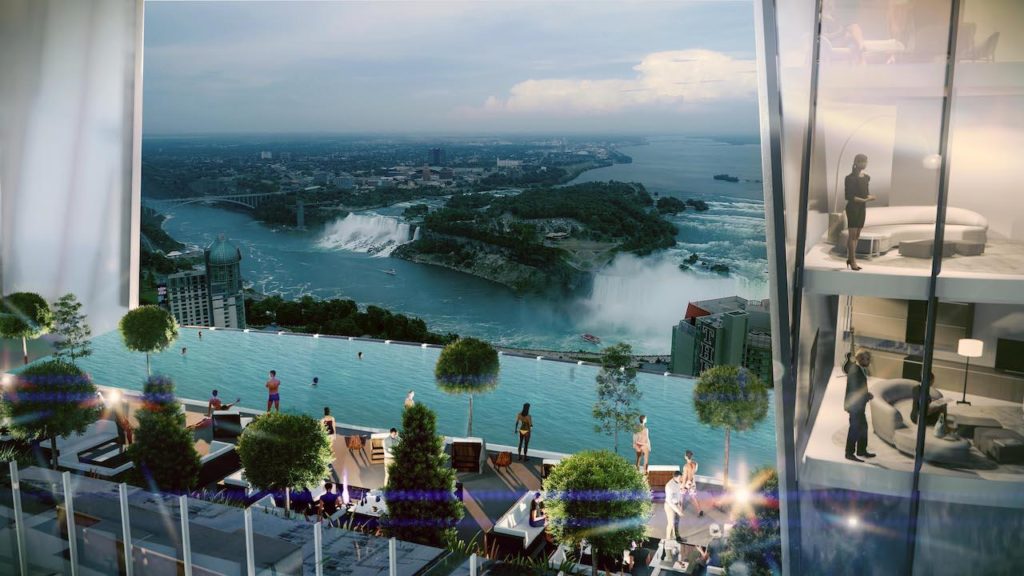 Written by Mike Yoon Broker, Home Standards Brickstone Realty