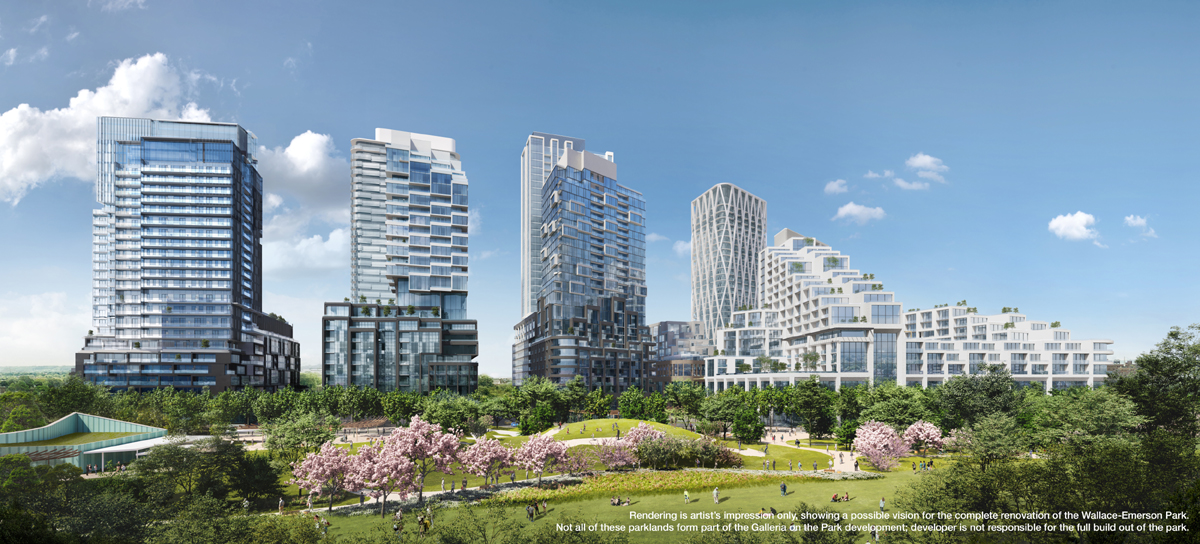 @ Dufferin and Dupont
Nov. 8, 2019 Update:
South Tower is released!
Please call Mike to secure your units now!
The first Building, North Tower was sold out in ONLY a Few Days!
The rent price in this area is not a lot lower compare to Downtown Core area while the purchase price is at about Two-Third. So, It will be great cash flow investment, for sure!
September 10, 2019:
Spearheading positive changes on the new Dupont, Galleria on the Park is Toronto's most inspired new neighbourhood of condominiums, shops and places to gather next to an incredible eight-acre park. Galleria on the Park will bring premium lifestyle experiences to thousands of new residents living in eight architecturally distinct high-rise towers. The first residential tower, Galleria 01 condominiums, will be built to coincide with the completion of a host of spectacular amenities for residents to enjoy – including a brand new, 95,000 sq ft. modern community centre with state-of-the-art equipment and programming.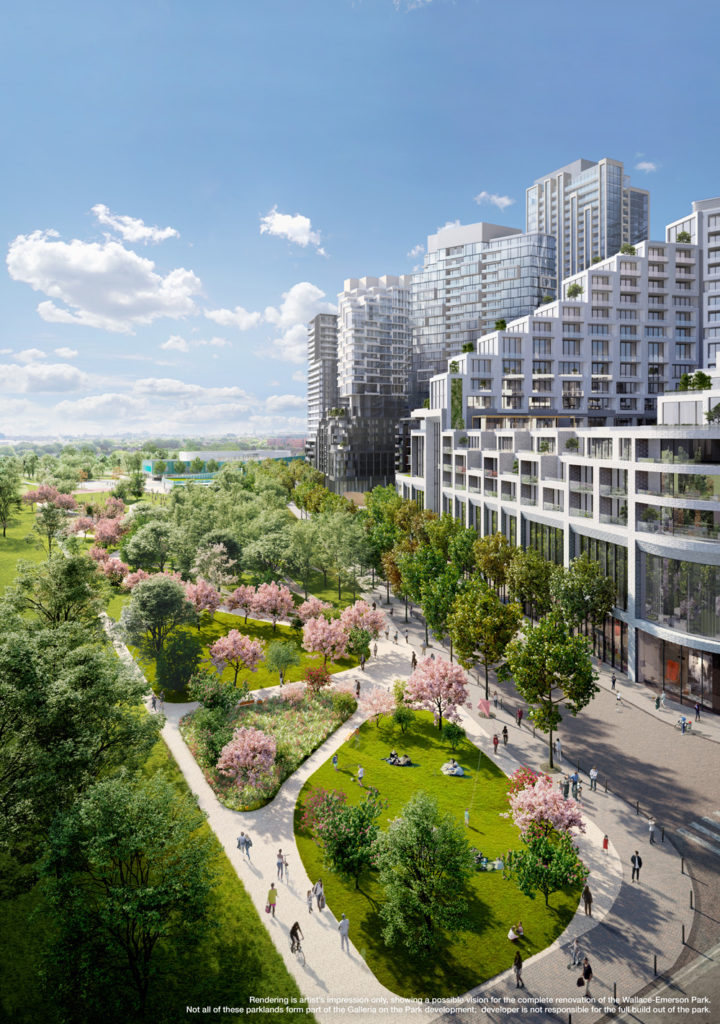 Pricing:
Studio (493 sf) – from $469,900
1 Bedroom (488 – 609 sf) – from 486,900
1 BR+Den (571 – 657 sf) – from $549,900
2 Bedroom (648 -909 sf) – from $614,900
2 BR+Den (705 -1,023 sf) – from $679,900
3 BR & Larger (904 – 1,108 sf) – from $824,900
Platinum Deposit Structure – Buy with Only 15% Down Until Occupancy (5% in 2019, 10% in 2020, 5% at Occupancy)
Capped Development Charges:
Studio/1 BR/1 BR + Flex/Den/Media $10,000
2 BR and larger $15,000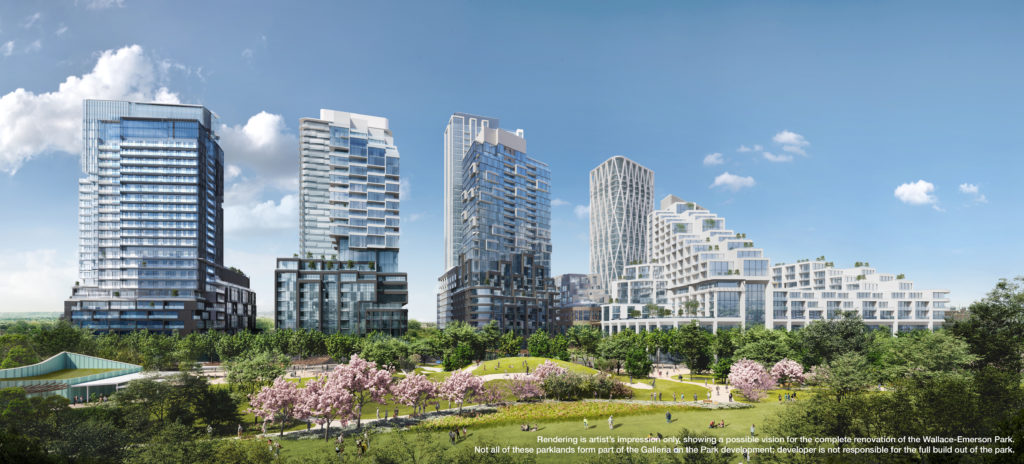 Right to Lease During Occupancy
Free Assignment*
Free Flex Sliding Glass Door** (Approximate Value $2,000)
Maintenance: $0.60/sq.ft. Including: High Speed Internet & Elad Link Excluding: Heat, Water, Hydro
Property Taxes: Approximately 1%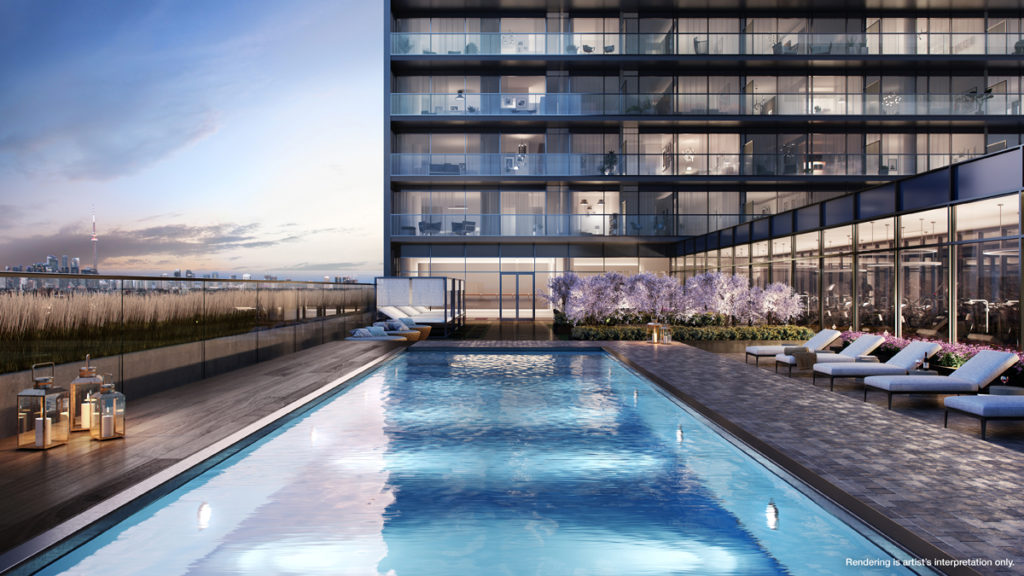 Parking: $60,000
Parking Maintenance: $59.95
Locker: $5,500
Locker Maintenance: $29.95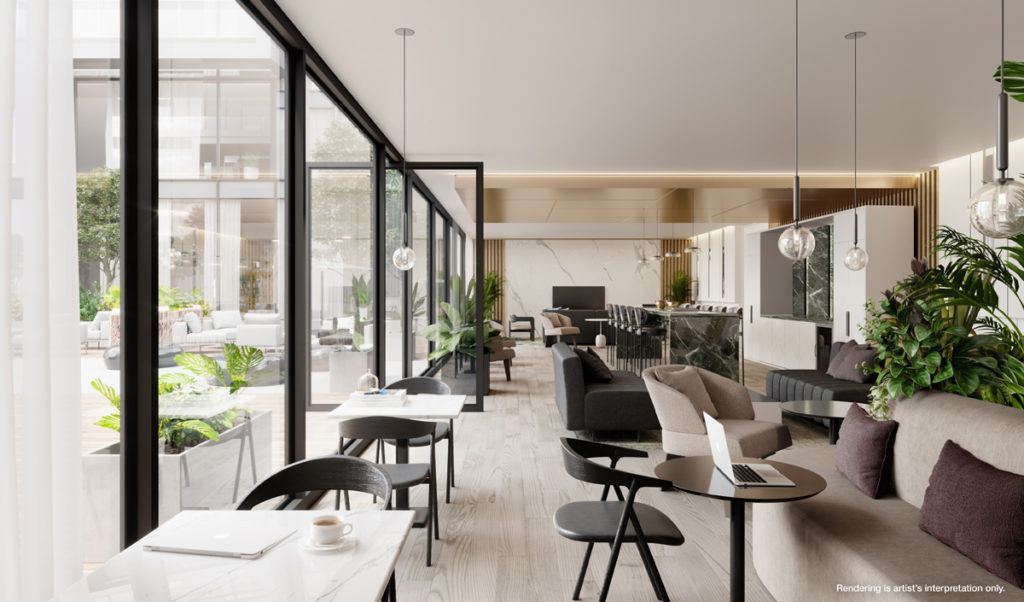 Preferred Extended Deposit Structure

$5,000 on signing
Balance to 5% in 30 days
5% in 120 150 days
5% in 270 400 days
5% on 365 days Occupancy
International Deposit Structure

5% on signing
5% in 30 days
5% in 90 days
10% in 270 days
5% in 450 days
5% on Occupancy