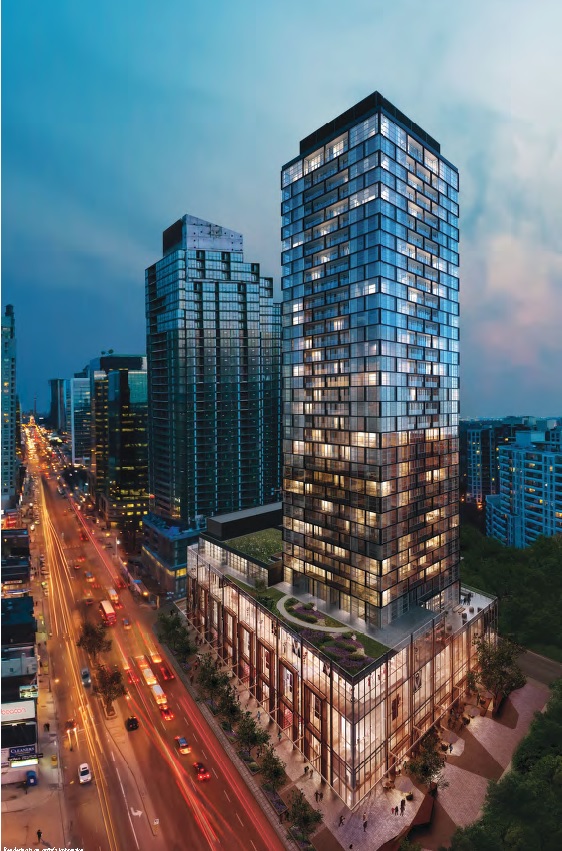 The Height of Luxury
A beacon of light rises above the North York's city centre. Designed as a series of frames, the sleek 35-storey building adds height and texture to the burgeoning city skyline. Chic interiors, enviable amenities and thoughtful, comfortable spaces are the backdrop for a lifestyle you'll love.
Beacon is your place to live, work, play, shop and relax. The podium of this thoughtfully designed mixed-use residence houses over 15,000 sq.ft. of retail. Just above, on the third floor are the spectacular amenities that distinguish Beacon from any other. Finally, it's all topped by a slender glass tower with 372 luxury residences, ranging from a cozy 488 sq.ft. one-bedroom to a beautifully-appointed 1,346 sq.ft. two-bedroom and den.
Lift your eyes to the beacon of city living – and raise the bar on luxury and style. North YorkPenthouse Condominiums 2 Bedrooms + Den for $1,220,800 (both 3402 and 3404) and $1,230,000(Both 3502 and 3504). The price include a parking spot and the additional parking is for only $40,000.
Models & Floor Plans
Eat, shop, live, work and play
The streetscape surrounding this stretch of Yonge Street has evolved into a grand pedestrian-friendly avenue lined with trendy restaurants and shops. Graceful towers and irresistible retailers have elevated the night life along this side of North York.
You're never far from what you need. Shops, services, meals and entertainment are all an elevator ride away.
Please contact Mike or Grace for details.