North Oshawa
2021년 2월 13일:
The market getting hotter and hotter everyday as we guessed. Yes, if you have postponed purchasing, it is time to buy. Many of projects I call these days are "We are currently SOLD OUT."
The project I am introducing today is Charing Cross Condos. It is located in North Oshawa where Durham College is. Also, it is adjacent to a very well maintained local golf course, Kedron Dells Golf Club. You will have permanent golf course view if you obtain an Eastern exposure unit.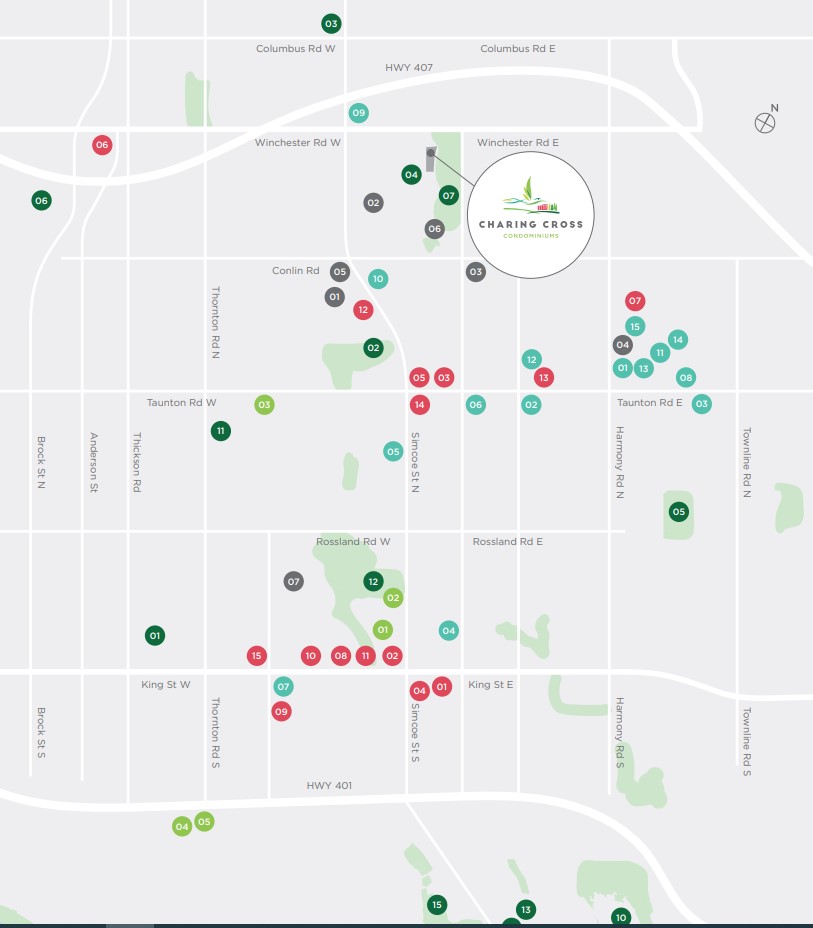 The builder Lancaster Homes has built Houses, Towns in GTA and Niagara Falls area for the last 30 years. They have built houses and towns in this area as well.
The price per unit for this project is about $600 per a square foot for the units with size of 1,000 square feet. The price includes a parking lot and a locker for VIP Bonus.
I can share more details with you. Please let me know if you are interested. Thank you. – Mike