Diamond on Yonge 20180423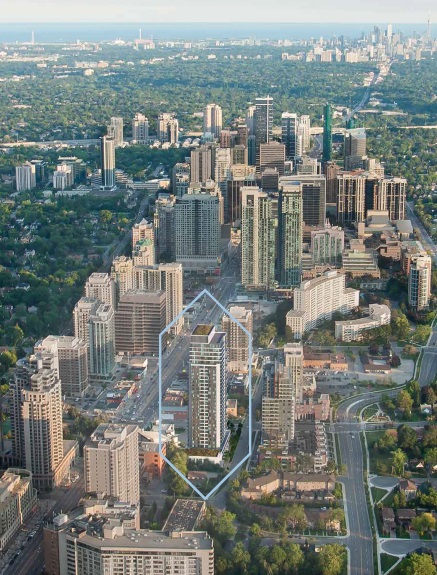 The name of this beauty is Diamond on Yonge Condos.
The builder, Diamante is well known for boutique condos in Toronto and Diamante has earned an international reputation for constructing, designing and developing projects of superior quality and aesthetic excellence.
Landmark projects like One Balmoral, One City hall, Two Roxborough, Domus in Yorkville, The Royalton, and Phoebe on Queen are sterling examples of Diamante's passionate dedication to development and to the client and the city. The Florian, completed in 2013 is already the most sought luxury building in Toronto.
The look from South West.
The lobby. One of my royal clients claimed that the man at the chair looking outside was him. He bought a very nice penthouse unit. The penthouse was not officially released then but he could get the unit for the first time at the "unofficial price". He was lucky and so was I!
The look of Diamond in an evening.
It was this morning at the site. They started construction.
Look from South East.
From West.