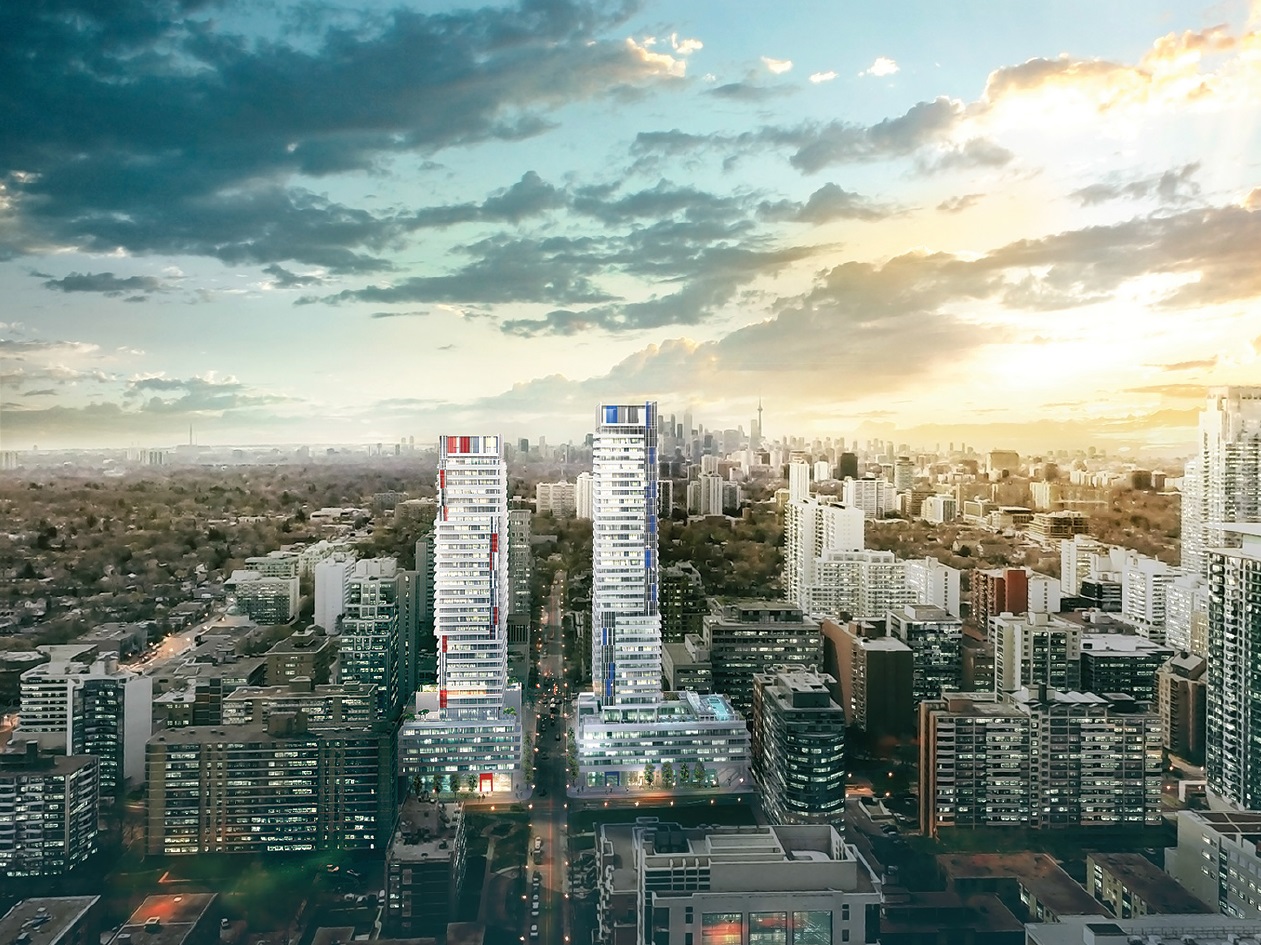 That high rise building in the middle of the sunset was the 155 Redpath building on 21st of October last year. In front of it, you see the green coloured site with the lighted tower crane. The 150 Redpath building was still under the process of the foundation.
Exactly 6 months later, it looks like this in the picture below.
They are already working on the 9th-floor slab of the 150 Redpath.
155 Redpath has already completely occupied and now it is in final touch process.
Here is the look of buildings from the west of Roehampton Ave.
It looks like they are actually working on the 10th floor, not 9th. This look is from the Redpath Ave.
Here is the 155 Redpath as well. Nice look, I think!
155 and 150 Redpath had actually been struggling a bit in sales. But from the end of 2016 to early 2017, in the incredible surge of the Toronto real estate market price, they were finally sold very quickly and sold out the projects. During the period, the price even went up. However, the buyers must be very happy no doubt because the condo price is still very strong since then.
I met one of my clients early this year for some other projects. He lives in very close proximity to this project and he actually was the one who hesitated a lot to buy a unit of this project. He decided not to buy. He now regrets and he likes the bold look of the 155 Redpath. Instead, fortunately, he purchased the other nice projects before the surge.
That is it for today, I will see you in the next update. have a great day!