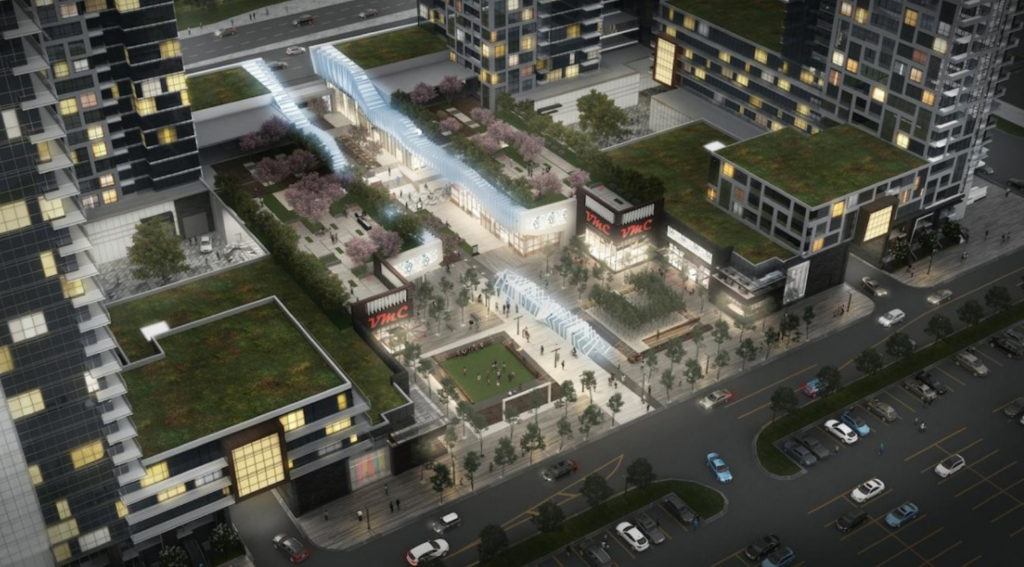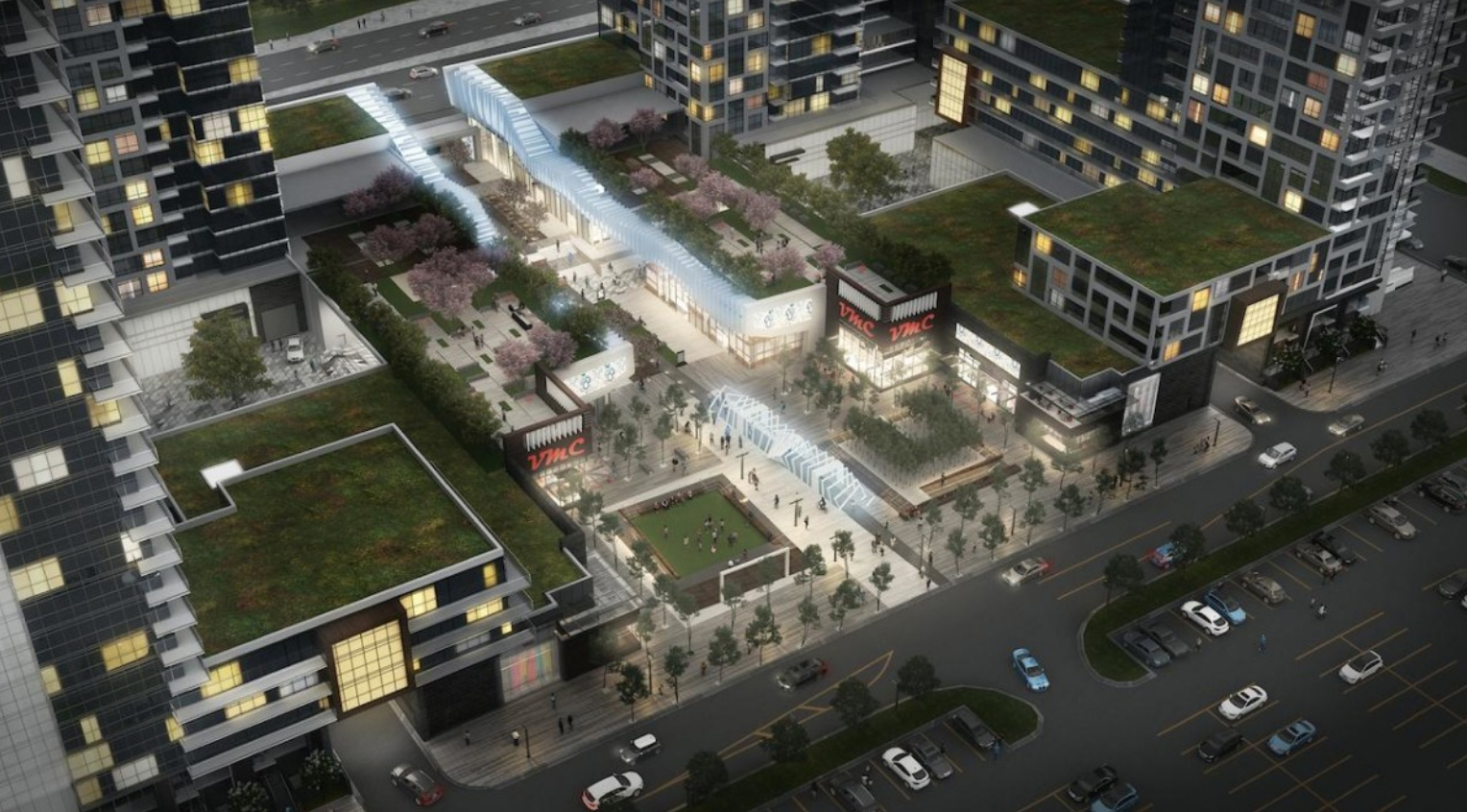 @ Vaughan Metropolitan Centre
March 3rd, 2020:
Address: 1 Commerce St, Concord, ON L4K 5C3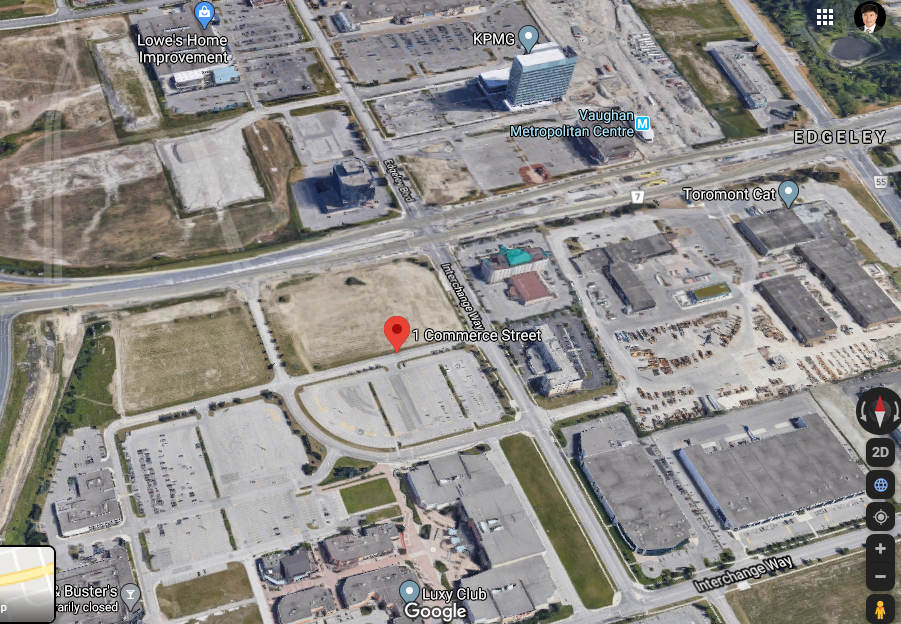 The Condo project is part of an massive residential complex built by renowned builders Menkes and QuadReal on approximately 100 acre land on the south of the Vaughan Metropolitan Center. This large site houses 18 condominium buildings and 30 townhome buildings over a 10-year period and features a large community center with 5 acres of playgrounds and parks, 2 ice hockey rinks, a basketball court, and a fitness center.
Last Year, as the first project, Menkes introduced Mobilio, the three medium-sized condos and a townhouse complex to the south portion of the land and sold successfully. Festival is the second project. Festival Condos has a great strength in terms of location and scale, compared to the first project, Mobilio. In the heart of the VMC (Vaughan Metropolitan Center), you can count on it as a much higher, bigger and more luxurious condo.
The festival condos will consist of a total of four buildings, the tallest being the 60th floor, the tallest of the projects planned south of VMC. It is very close to all the new shops, facilities, the VMC Bus Terminal and the VMC Subway Station. Therefore, the project becomes a home that urban families and professional workers proudly call "Festival is my home." So, it will be the standard for Home in this new mega downtown VMC and define the meaning of home.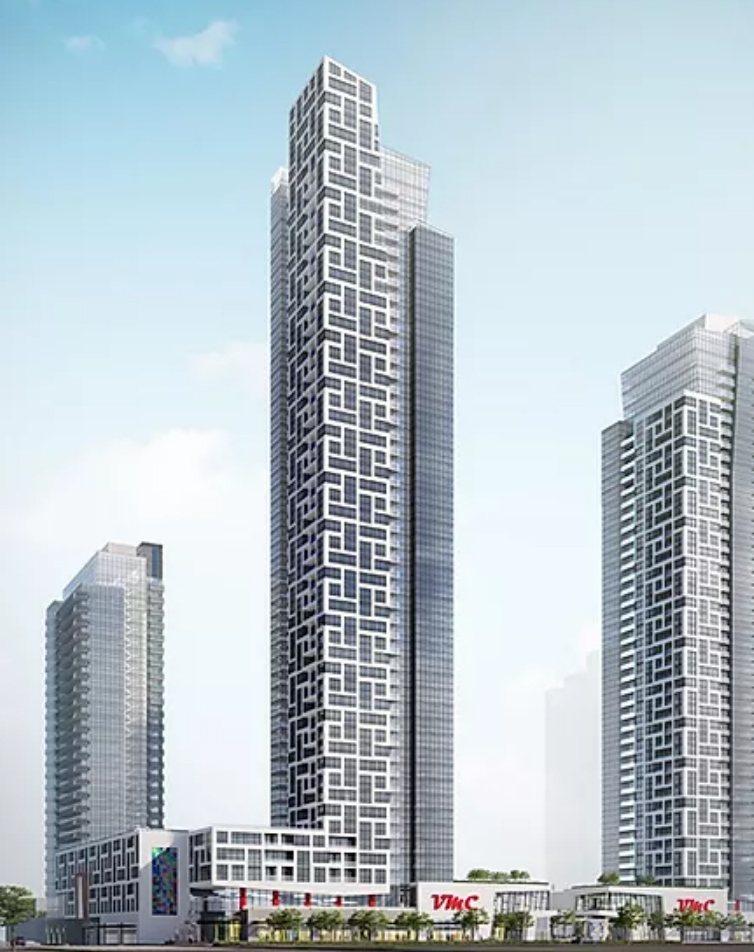 If you search for 1 Commerce St. Vaughan on Google Maps, you will see that it is at the center of VMC, as you can see on the map above. It can be said to be at the center of convenience, accessibility and innovation.
When should I buy? Of Course, you should invest now.
The new downtown of this city, where new multi-billion dollar redevelopment, where new office tower complexes, numerous famous hotels, convention centers, etc. are to be built, you will have to pay a high premium when it has already built. I will tell you again. It is now to invest at the beginning of the history!

Geographical environmental benefits:
Very good location in Vaughan Metropolitan Center
Only 7 minutes to York University Campus
Downtown Toronto is only 40 minutes away by Subway.
A well-developed park, trails and shops ensure a healthy and convenient living
Festival Condos Highlights:
Project Name: Festival Condos
Developer: Menkes and QuadReal
Building Type: Residential
Residential Complex with Condos and Town houses
Modern Interior Design
Storeys:  60, 55, 46, and 40
Units: 1,800 or more
Call now and register in advance to get the unit you want. We will be happy to assist you.