Y E Area: Line 5 Condos at 117 Broadway Ave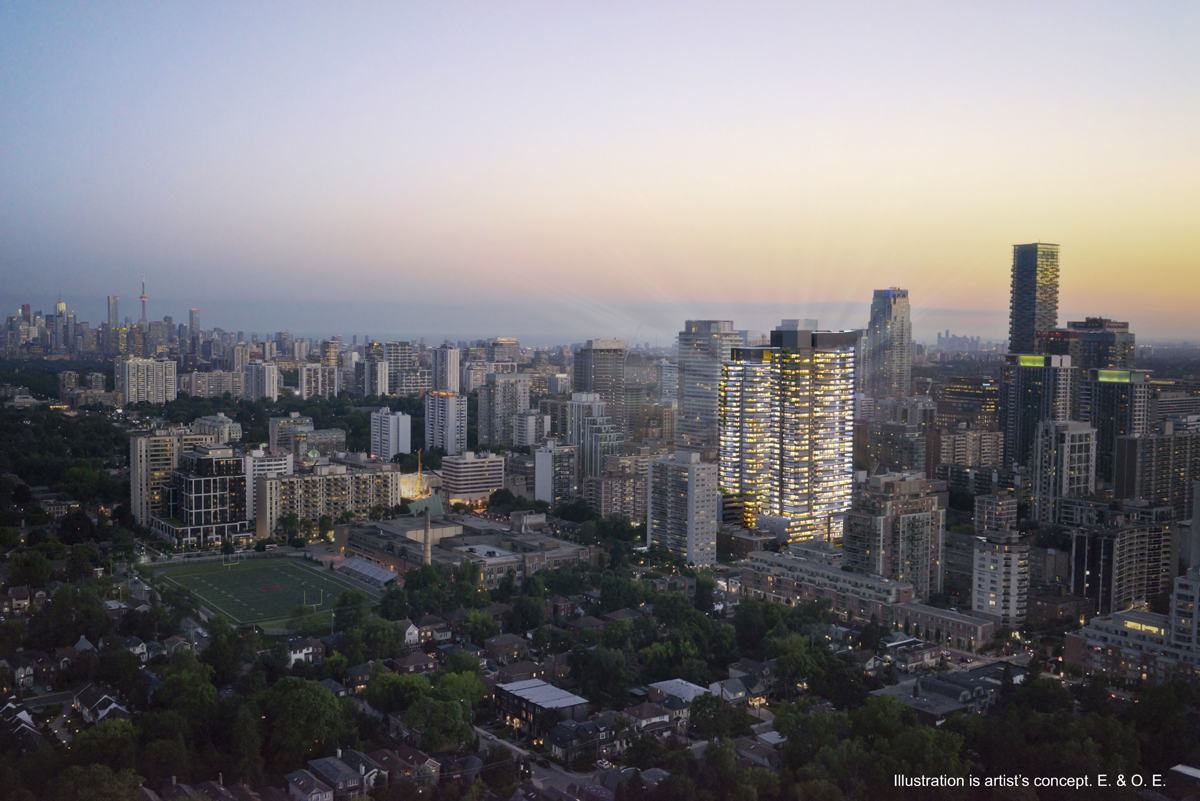 Here we go! Yonge and Eglinton Area is where I live. This area is the No. 1 community in Toronto many years, ranked by TrontoLife.com.
A new preconstruction condo in Yonge and Eglinton Area will be released in the middle of October. (Oct. 16th) The price range is very good compare to other projects. We expect at $900 to $1,000 per square feet.
It is named after the new LRT which is currently under construction on nearby Eglinton Ave, LINE 5 CONDOS.
The closiest station will be Mount Pleasant station for 5 min walk. Also Yonge and Eglinton station is very close, only 10 min walk.
There will be two buildings. The first one they release is 36 storey North Tower followed by 33 storey South Tower. The west of the building is Citylights Condos which is currently in the process of underground level construction. However this area will be very crowded with tall buildings nearby and many future developments anyway.
There will be in consist of bachelor, 1 bed, 2 bed, 3 bedroom units in the towers and podiums as well as Townhomes. The 36 storey building will be released this week.
Please send me your choice of preferance such as level, number of bedrooms, size, exposure, and budget to mikeyoon77@gmail.com or call 416-333-3263.
Have a wonderful day!
Mike Yoon
Amenities on the 1st, 7th, and 9th floors.