YSL Signing this Thursday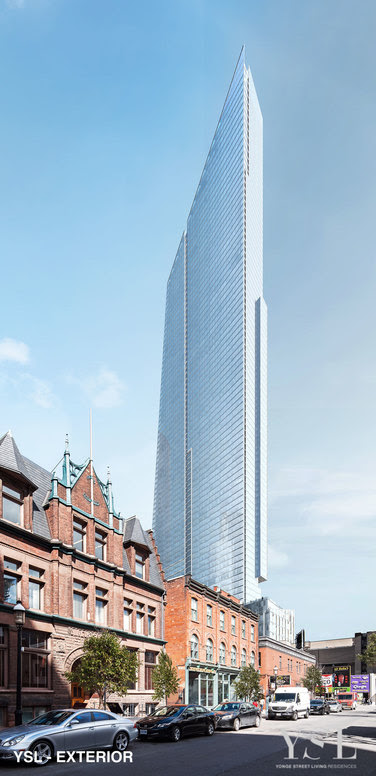 The signing is at 3pm on Thursday and Friday.
The price, brochure and floor plans will be sent when you request.
The floor level premium is only $1,000 per level which is less than other projects. So higher floor units get advantages.
I have a very early spot for Thursday. If you like to secure a better unit, please call me.
The place of signing is at Village Arcade at 29 Yorkville Ave.
Also, there are some very surprising promotions include a FREE PARKING SPOT ($120,000 Value) with suite over 921 sqft. Please see the attachment.
Since I came to Toronto five years ago, I have recommended clients to purchase condos over houses or townhomes. Most clients weren't certain and doubted at first then. I still think Toronto condos are underrated to houses and also to other comparable cities in the world. Buyers said the price of condos were too high… five years ago… and they still say so. Every year. The people who bought houses recent years when house price went up so much, now have problem with affordability. The condo buyers in the same period, they have been better investors. People who agreed to me, and those who did not, all say the same, I have been right. You may say, it is coincidence or I have been just lucky. But my theory is based on the current urban structure and circumstances. I think that there is not much possibily to go the other way.
Condo has a lot more attractive elements than house does. Condo price is now stronger than house price but I will still buy condos over houses. Let's look back. People said that condo price was too high. But was it? It actually was too cheap compare to current price. Do you think the price will go down now? If you buy a wrong condo, you may not get good profit. So, I want to help you what condo you should buy and why.
Have a great buy!