One Yonge – 95 Storeys Tall, Sky Tower/Landmark are Released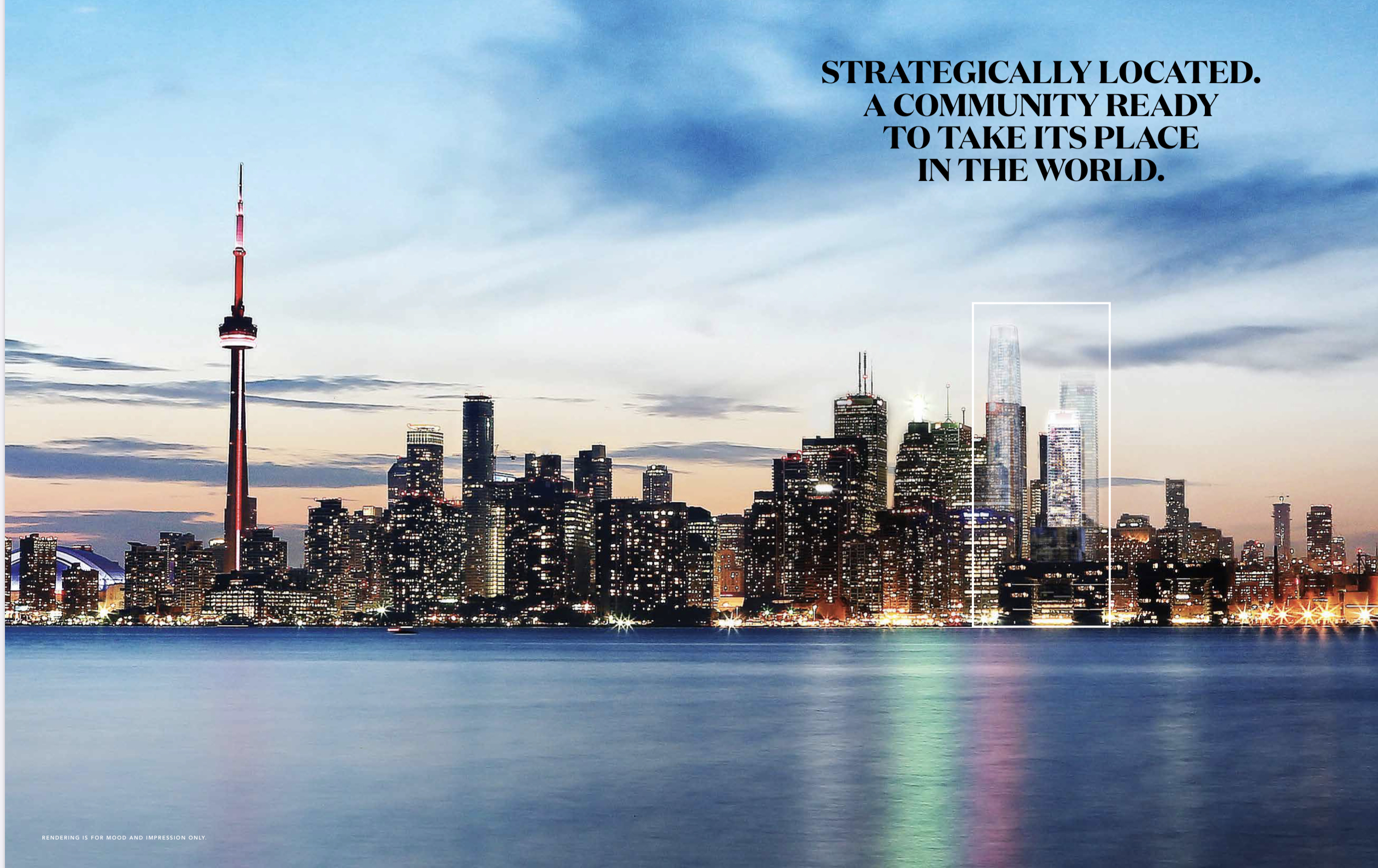 @ 1 Yonge Street Toronto
March 12th, 2021 Update:
The Units on upto 78th floor are available for you to purchase. Any views from any units should be great for sure.
UNIT 7702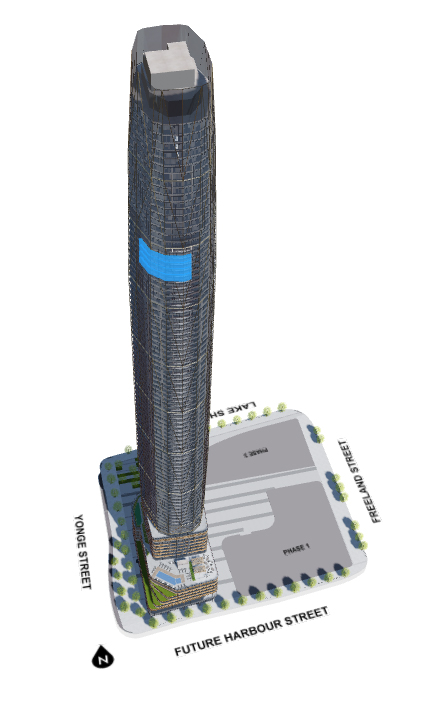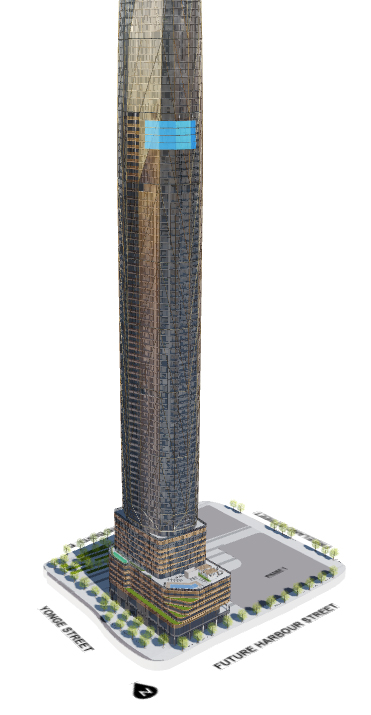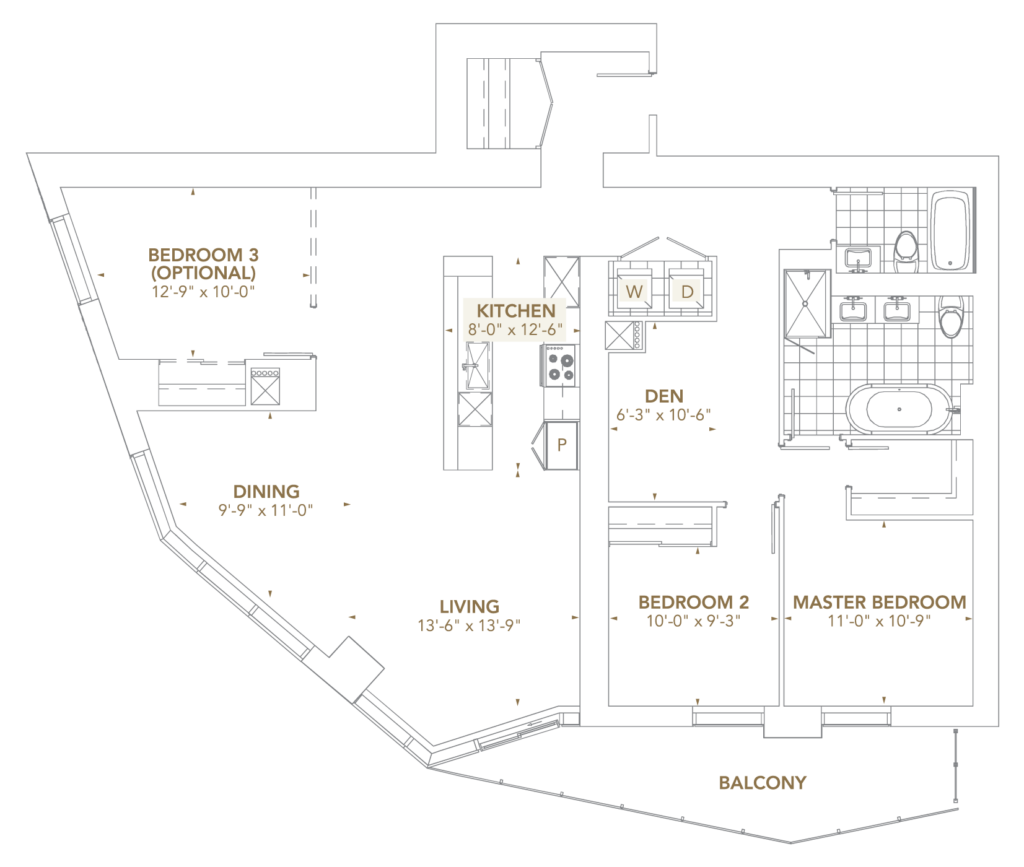 UNIT 7801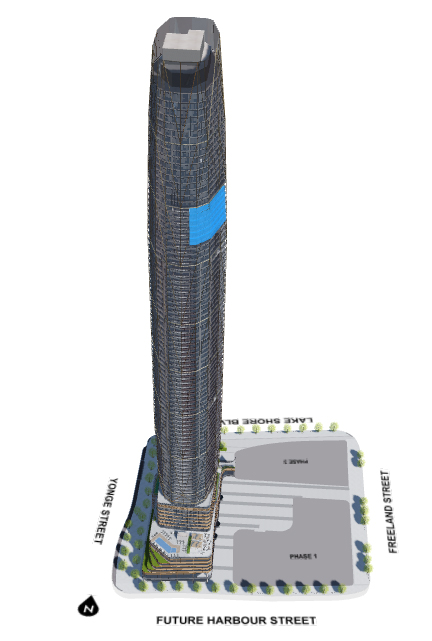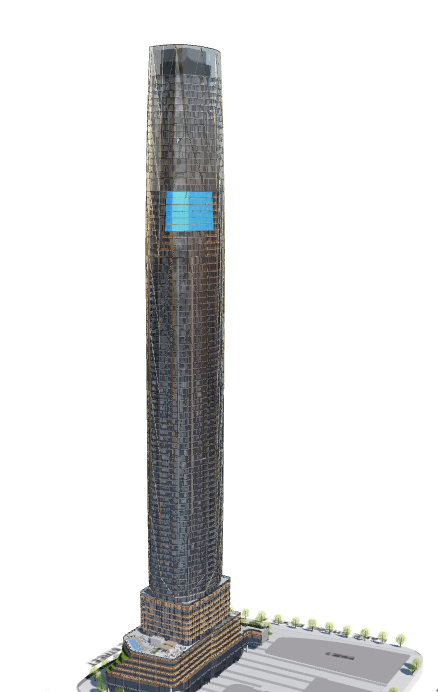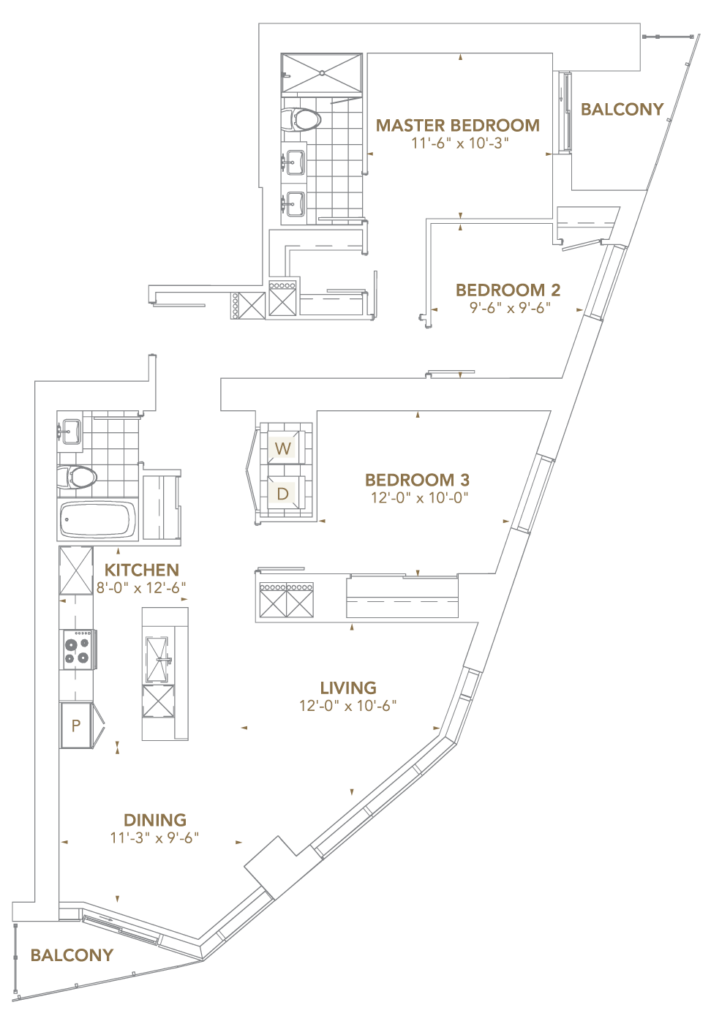 2020년 6월 14일 업데이트:
June 14th, 2020 Update:
Very nice units are available and not only its location and the height, but also the price is remarkable. Please keep reading to discover why.
The New Tallest Residential Building.
This building is the tallest residential building project ever in Canada. The floor levels selling are 27th to 67th. While the price Of projects in downtown core, such as 11 Yorkville and The United Building, already hits $2,000/sf, Sky Tower is sold for only about $1,350 per sf and upto $1,370 per sf for 27th floor. This is insanely low in my opinion. If it is built in Vancouver ocean side, it could be at least $2,000 per sf. Please see the Price below.
The Lake Ontario is a huge lake. When I see the lake I often forget it is a lake but feel it like an ocean. It is so big that there are quite a size of tides in windy days and there is of course the horizon(sealine) like at an ocean. There will be no Tsunamis at lake shores unlike sea shores.
I do not understand why the condos on the Toronto lake shore area so cheap compare to other places' like Vancouver sea shore and Downtown core of Toronto. I can confidently predict that the condo price of Toronto lake shore will surpass the condo price of downtown core of Toronto in near future.
For details and prices of the project, please contact Mike.
December 5th, 2019 Update:
The tallest tower ever, Sky Tower of 1 Yonge is now available!
Please email us at teamyoon.ca@gmail.com for prices and floorplans.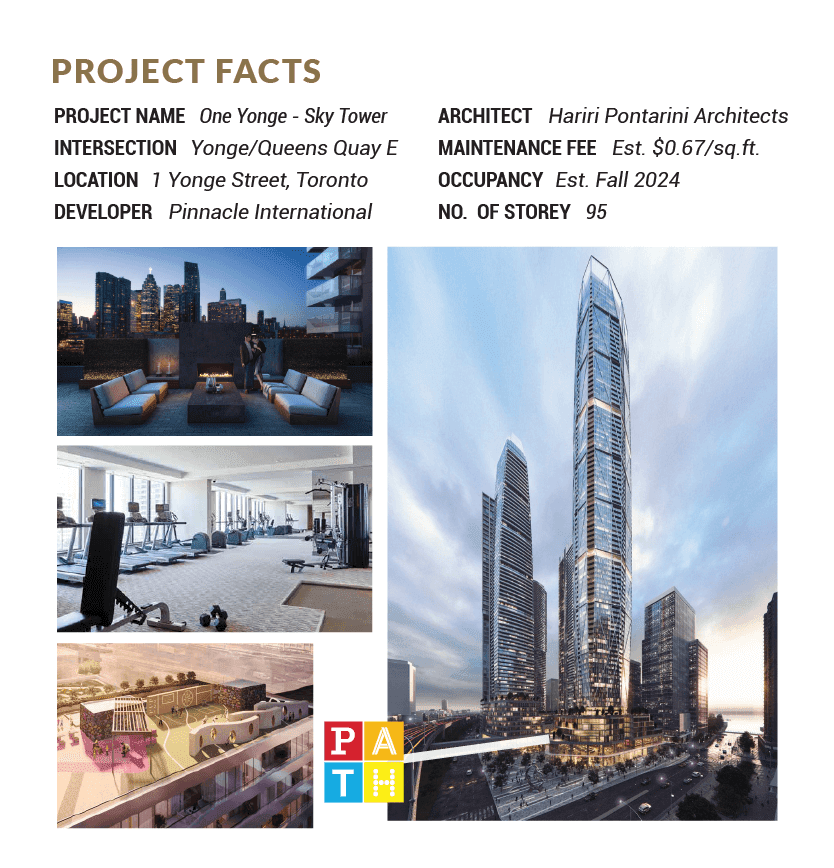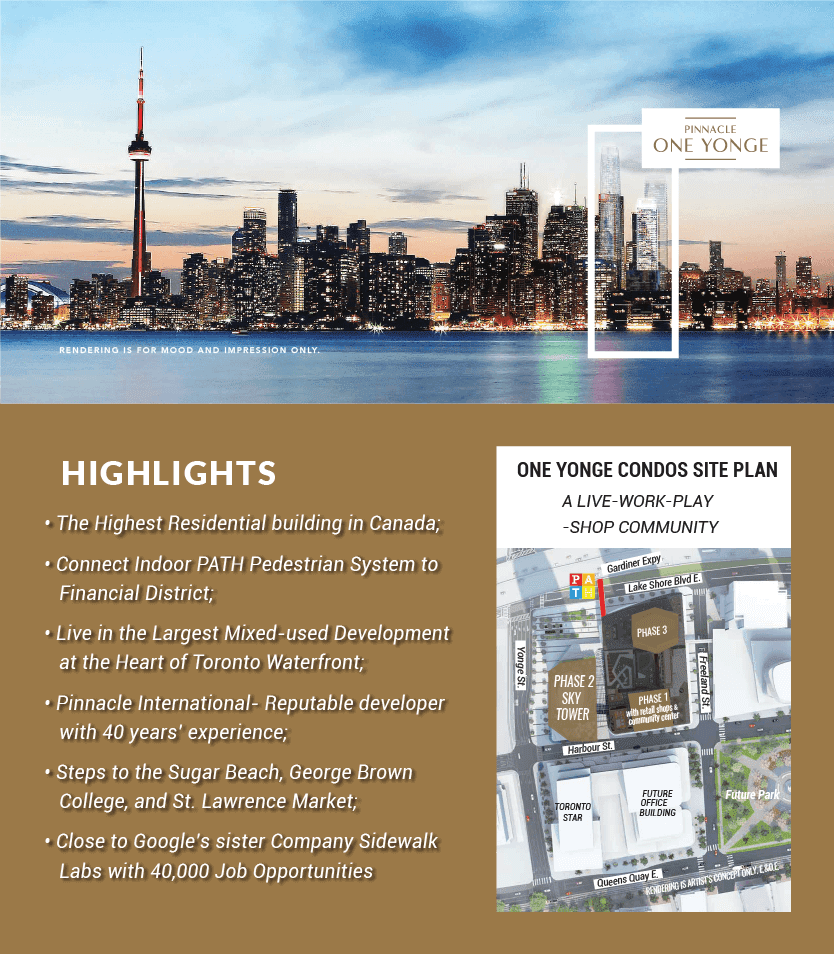 Please email me for the Prices. Thanks!
May 9th, 2019 Update
Mar. 21, 2018:
A little bit of everything is here in the massive project by Pinnacle who built the tallest buildings in a few cities in North America. There are 500 units of 500 sqft one bedroom units to 1,800 sqft 3 bedroom units.
Please contact me to purchase a unit or two. Or to find out more details.
Thank you very much!