Transit City 4 & 5 (TC4 & TC5) – Vaughan(VMC)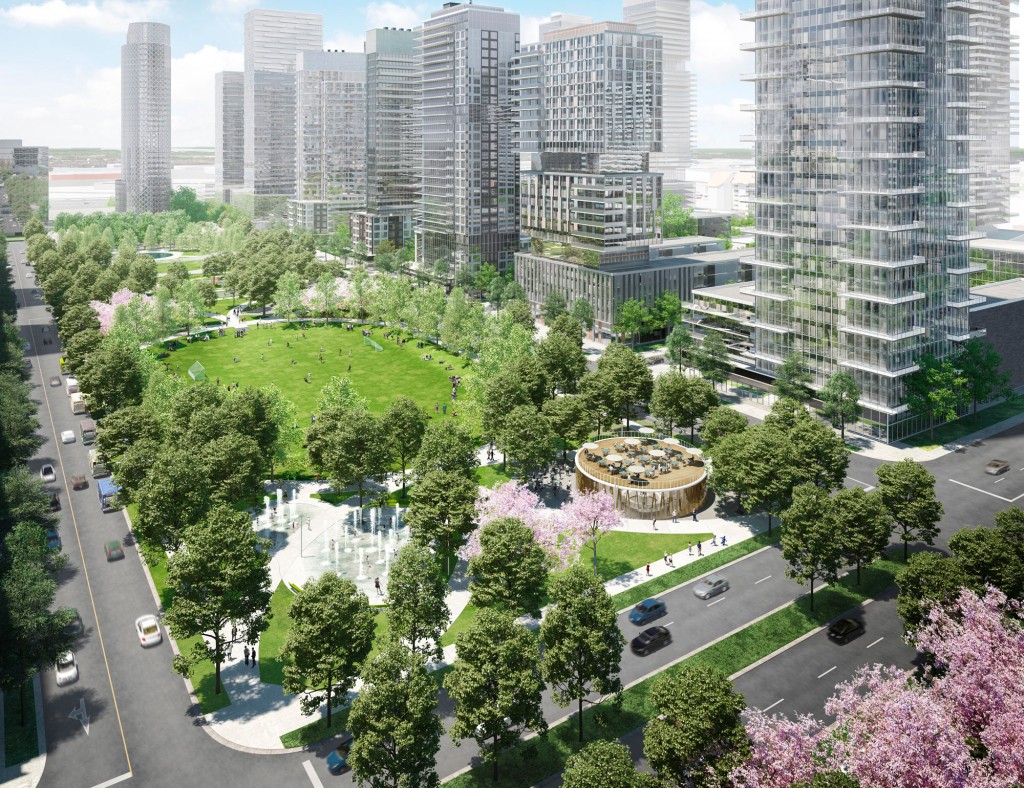 April 8th 2019 Updated:
I already have TC5 Units. Please contact me. TC4 has been sold out on Sat. and Sun, in only two days.
April 4th 2019 Updated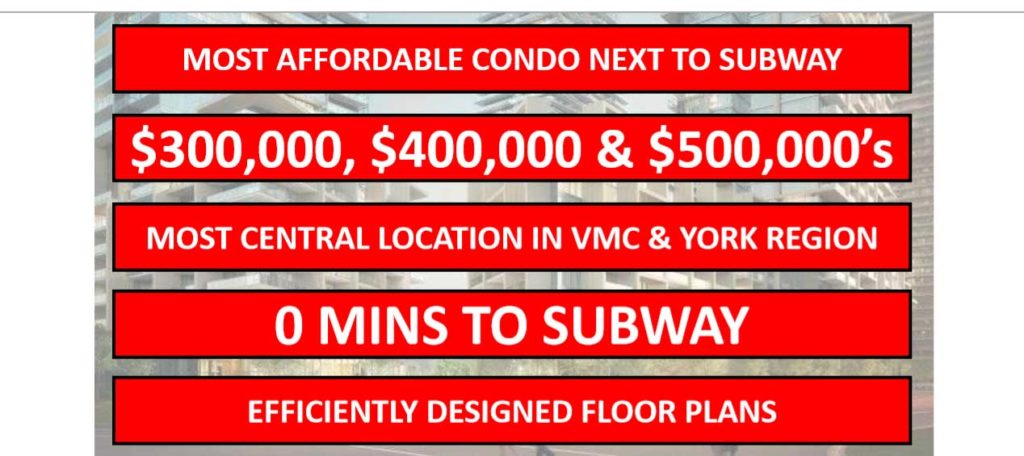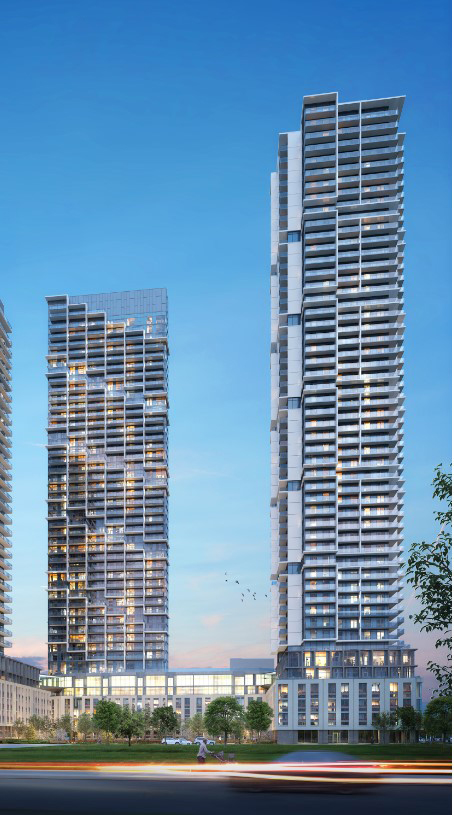 This time 4th building is released. I have the price list and floor plan of our allocation units. First Come First Get. The signing starts on this Saturday. So please hurry. Because of its location and its competitive price with subway station and bus terminal proximity, these will be sold really quick. 45 storeys and 550 units. TC4 and TC5 are located at the upper right corner in the picture below which is North East corner of the 400+ acre project.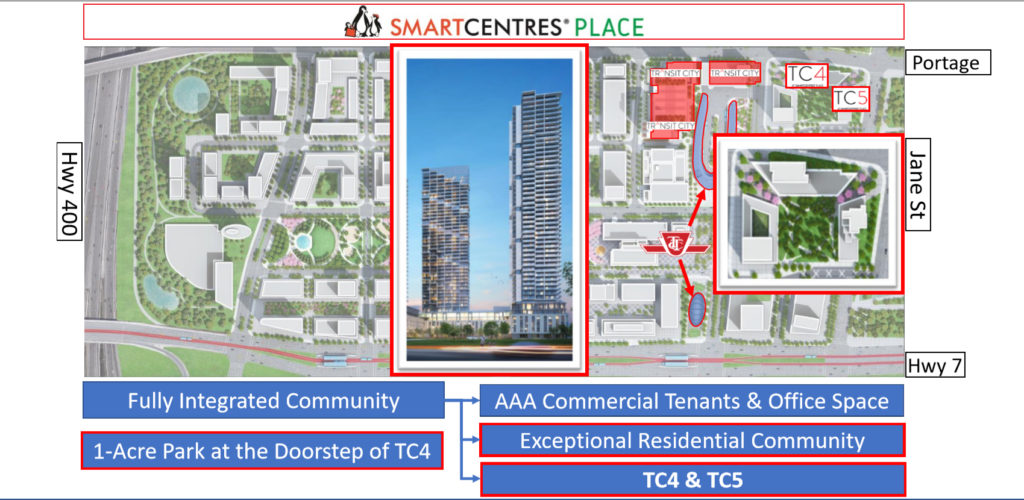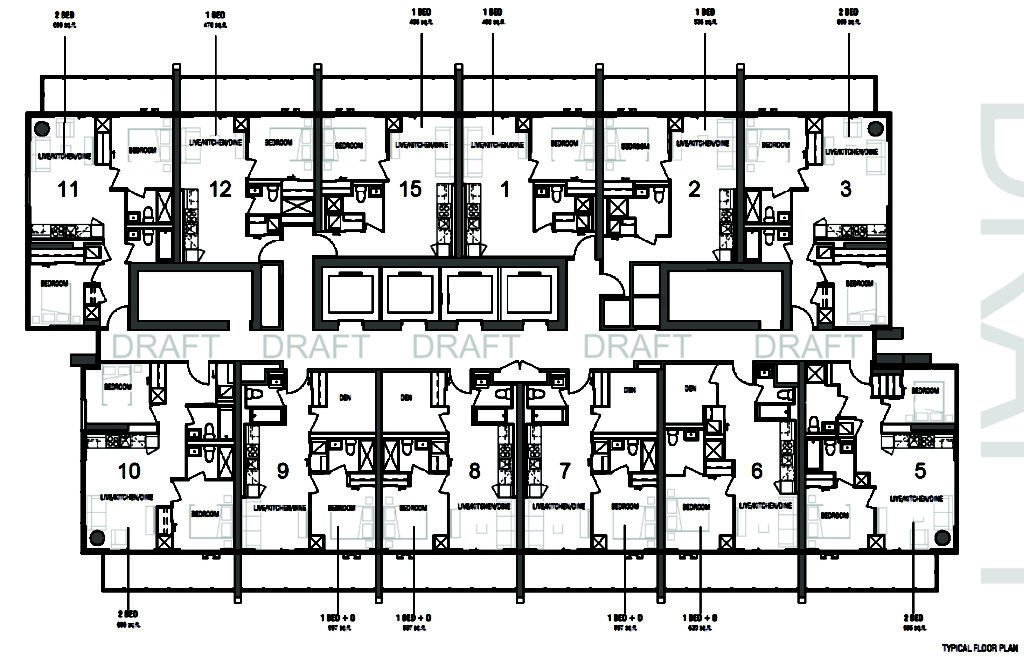 [Price]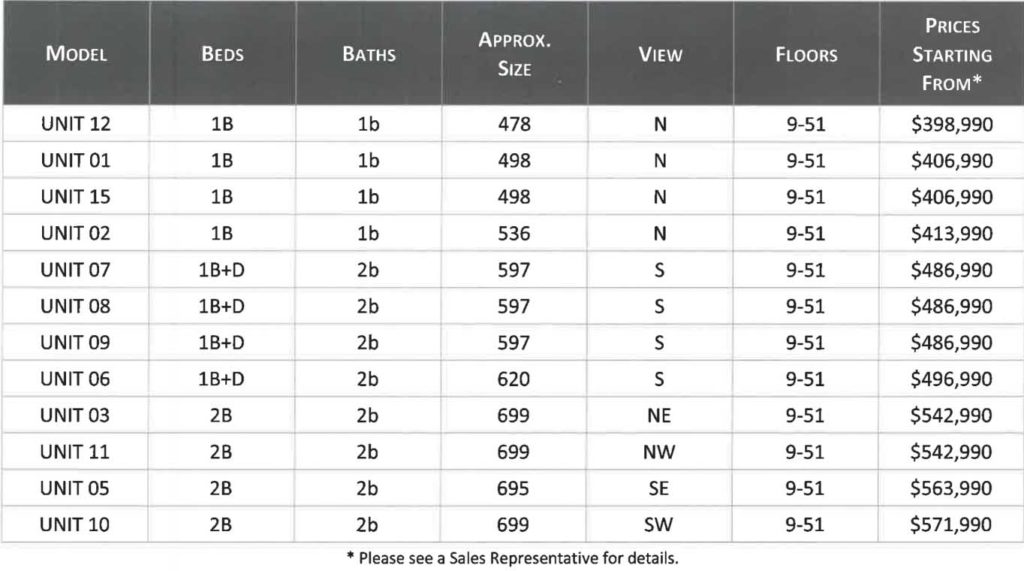 Parking lot is $55,000 and available to 1 + Den and 2 Bed Buyers only.
[Deposit Schedule]
$5000 on Signing
5% – $5,000 in 30 days
5% in 90 days
5% in 270 Days
5% in 450 Days
[Occupancy Commencing] Fall 2021
[incentives]
Capped Development Charges And Levies (1 Bed and 1 + Den:$7,500 and 2 Bed:$10,000)
One Time Free Assignment ($5,000 Value)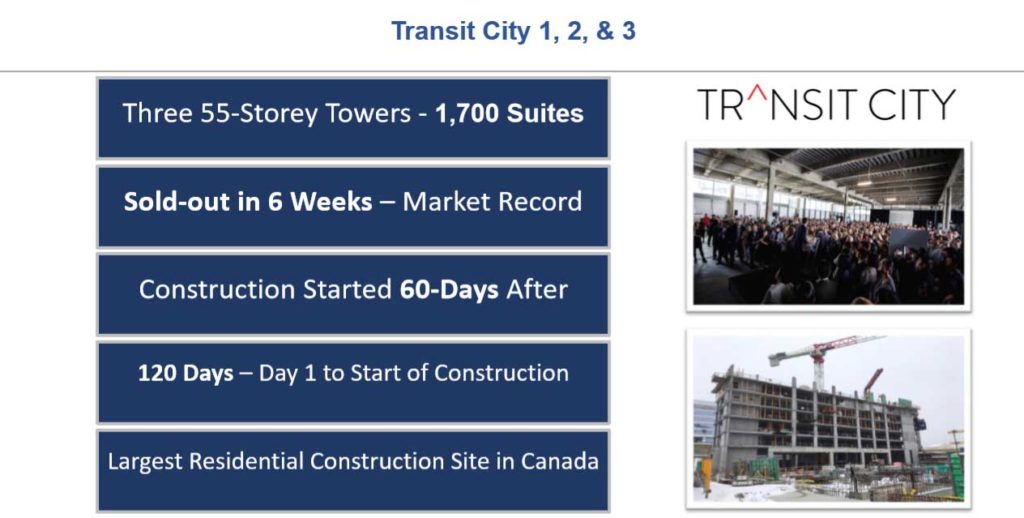 Transit City 1st, 2nd, 3rd were sold out in 6 weeks and it was market record. The builder started building 60 days later. Now it is 4th building and 5th building will soon follows. The location is phenomenal. Everything will be here.
York University is nearby, industrial area is also nearby. Very high demand and high cash flow is promised! Call us to secure yours. 416.333.3263.