Tridel Chateau Auberge @ Eglinton + Leslie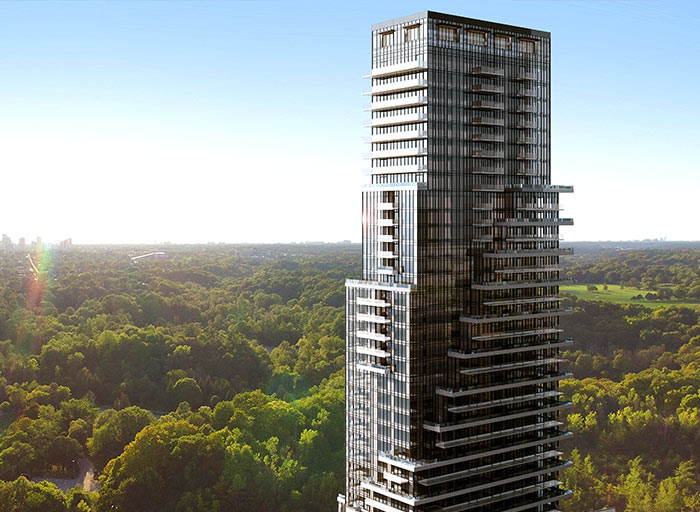 April 18, 2020 Update:
Chateau Collection
Suite
Price From *
SQFT *
View *
Starting Floor *
Maintenance *
Property Tax *
T2B-3
Sold
1564
W
26th
– – –
– – –
2C1-3
$965,000
949
NE
7th
$579
$485
TH01-3
$1,095,000
1231
W
1st Only
$751
$580
T4D1-3
$1,660,000
1656
SE
7th
$1,010
$879
Signature Collection
Suite
Price From *
SQFT *
View *
Starting Floor *
Maintenance *
Property Tax *
S1-3
$1,550,000
1519
E
33rd
$927
$821
S3-3
$2,570,000
2346
ESW
34th
$1,431
$1,361
April. 13, 2019 Update:
The Price and floor plans are released. Units in the list are all 2 bed and 2 bed units, 949 sqft or larger. Many units with large terraces. It will be completed in 2024.
Builder will select buyers with applications. You need to apply before April 23rd. Tentative signing date is May 4 and 5th 2019. Click links below to see the price and floor plans.
April. 9, 2019 Update:
Available This weekend. Please register your unit now.
Extraordinary Nature. Limitless Connectivity.
The verdant pull of park space is truly irresistible. Find yourself living amidst a vast network of lush parklands and hectares of greenspace that are begging to be explored. Not only is the Don Valley Parkway, Hwy 404 and the Bayview Extension just a few minutes away, Chateau is located neatly along the future Crosstown LRT as well. The future Crosstown LRT will feature an accessible, surface-level stop right at Leslie and Eglinton,a mere 5-minute walk.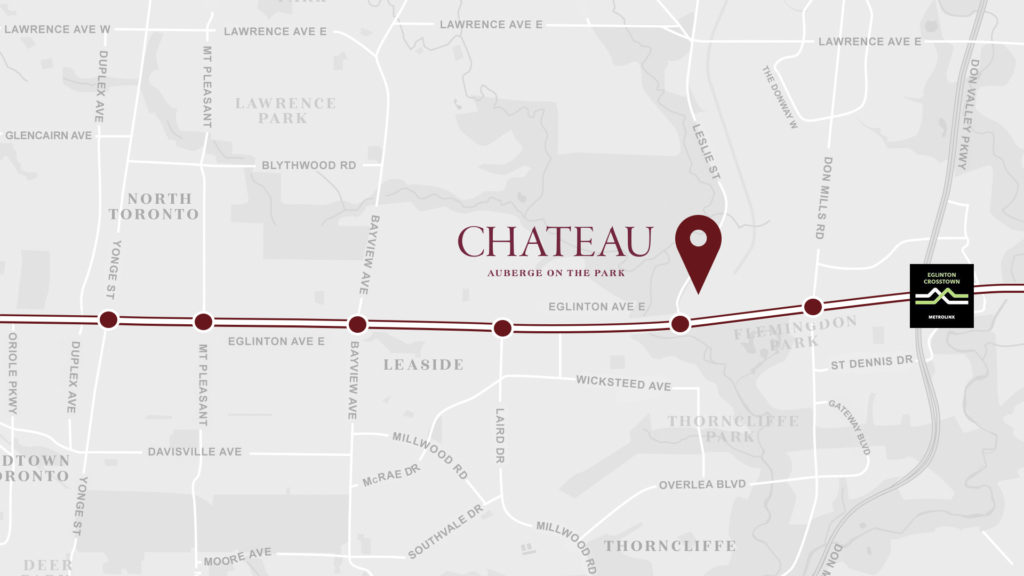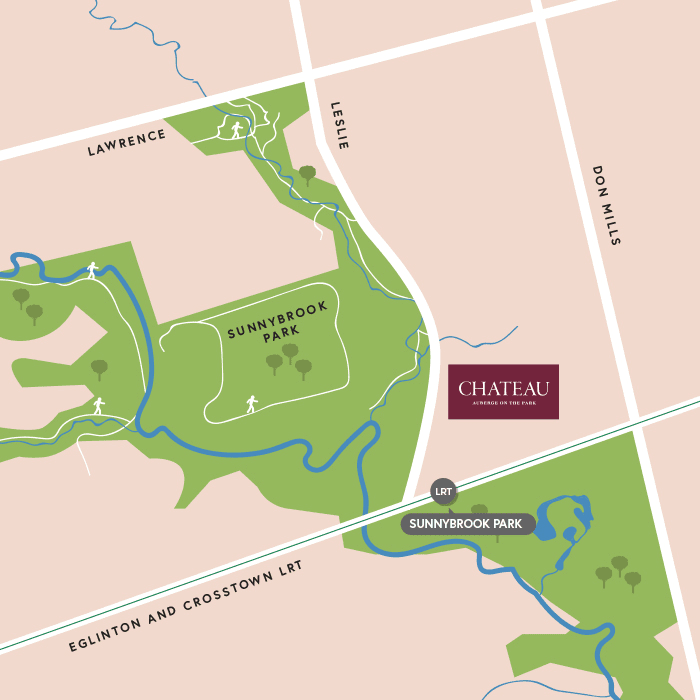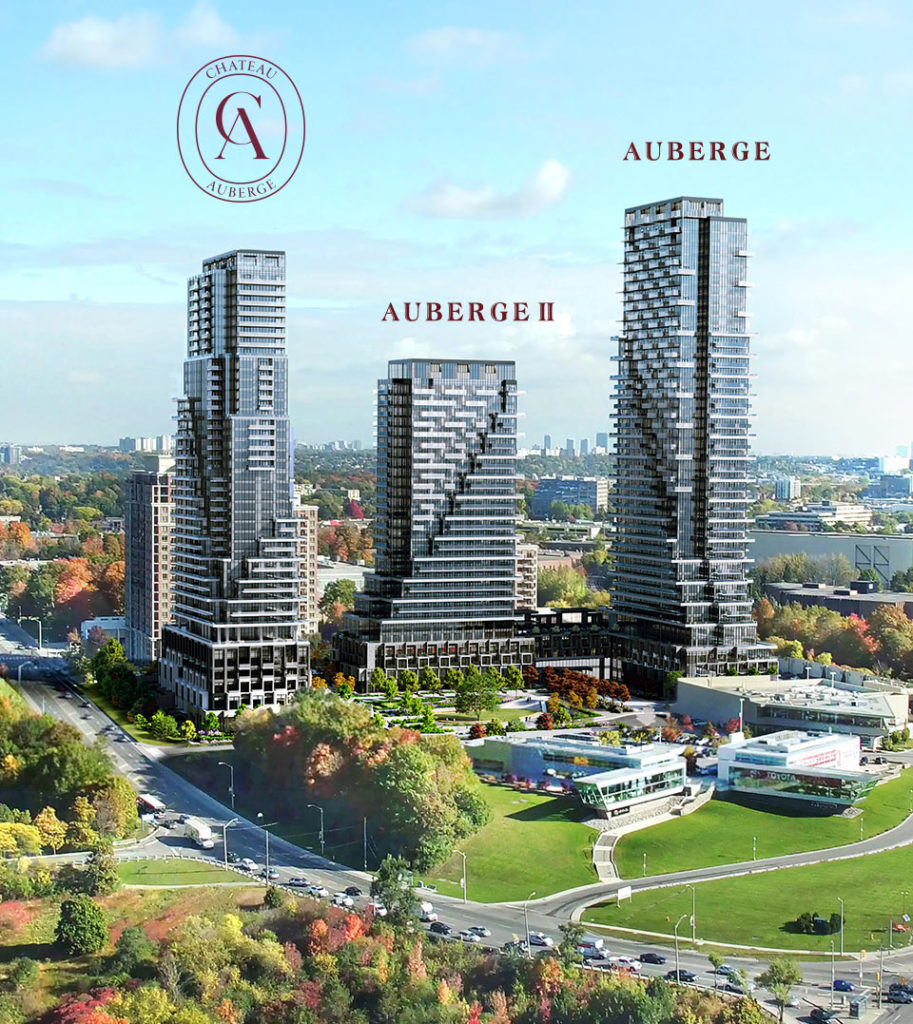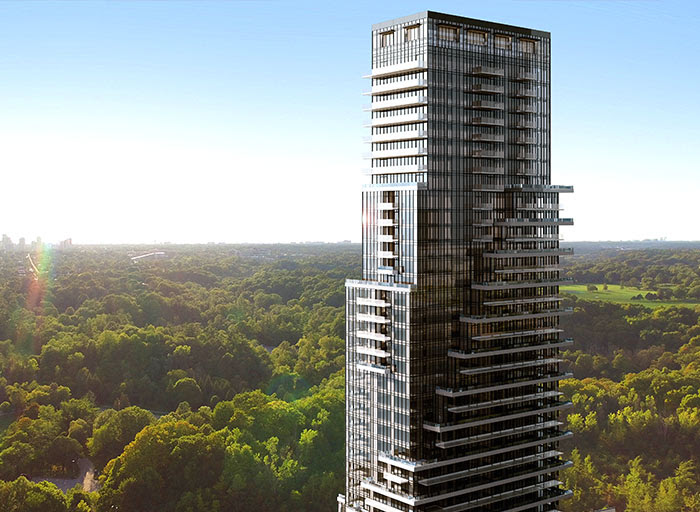 Welcome to Chateau, the third and final building to rise in Auberge on the Park. A masterfully-built condominium immersed with glamour, elegance and beauty, while preserving its roots in style, function and form. A truly elevated living experience woven into a network of sprawling parklands, where sweeping cascading terraces overlook 27,000 sq. ft. of verdant greenspace amid breathtaking views of the skyline.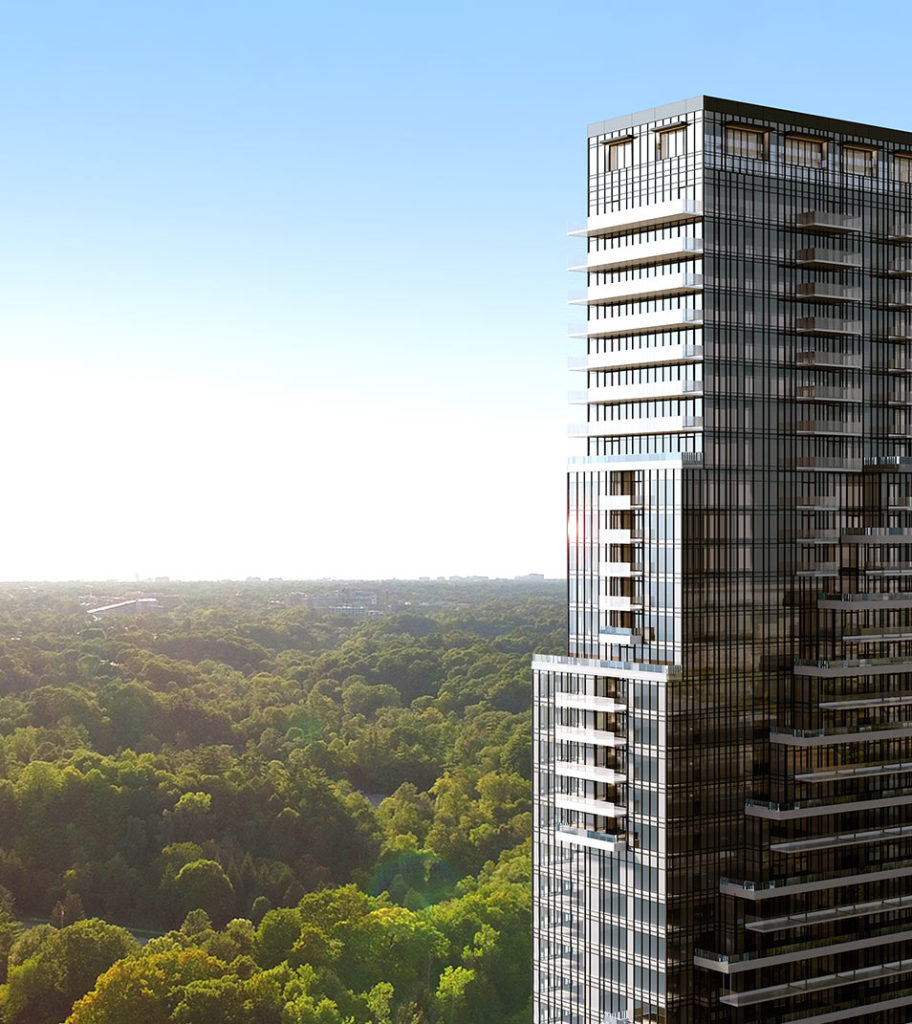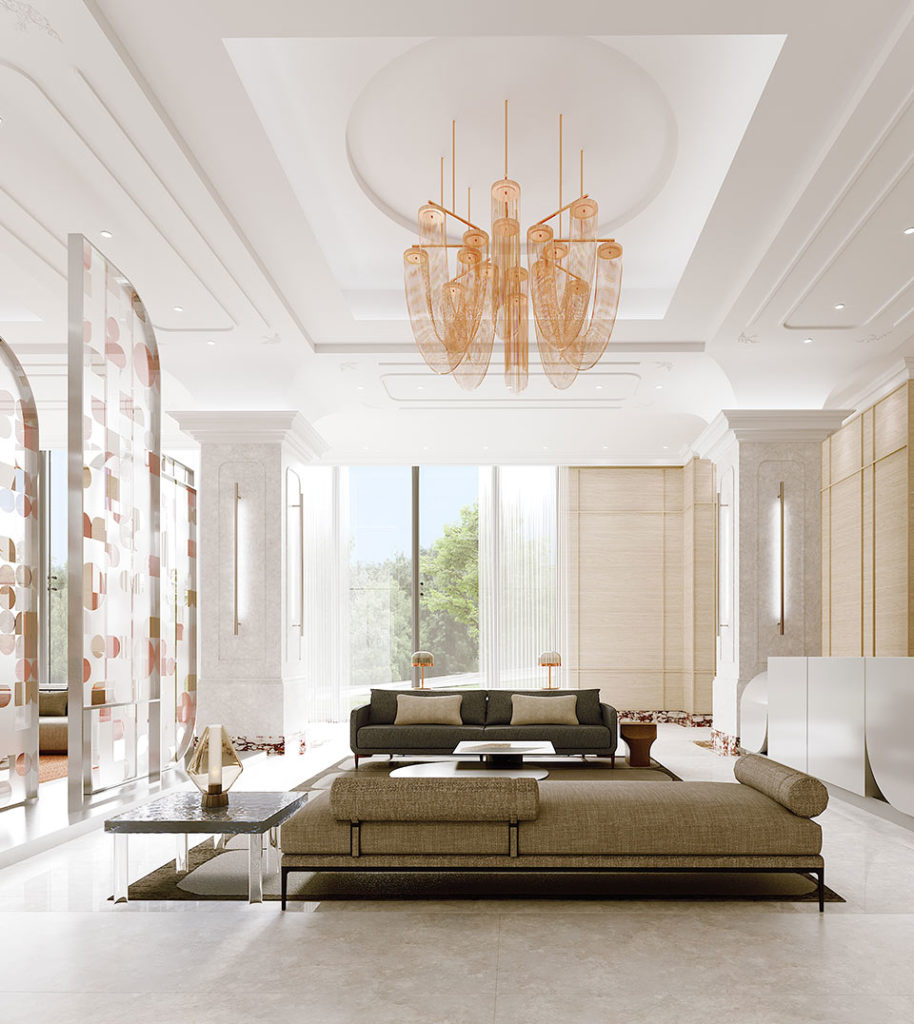 Alluring, Grand and Exquisite.
Chateau's French-infused, spacious, and open-concept suites provide a warm, modern and elegantly chic place to gather, get comfortable and feel at home. Enjoy stunning views of the city and foliage courtesy of expansive windows add an overall sense of grandeur and depth to your airy and elegant space. Make a grand entrance each time you return home to the exquisite glass-encased two-storey lobby that evokes a dreamlike romance that stirs curiosity and awakens the senses. We will get the unit you want.