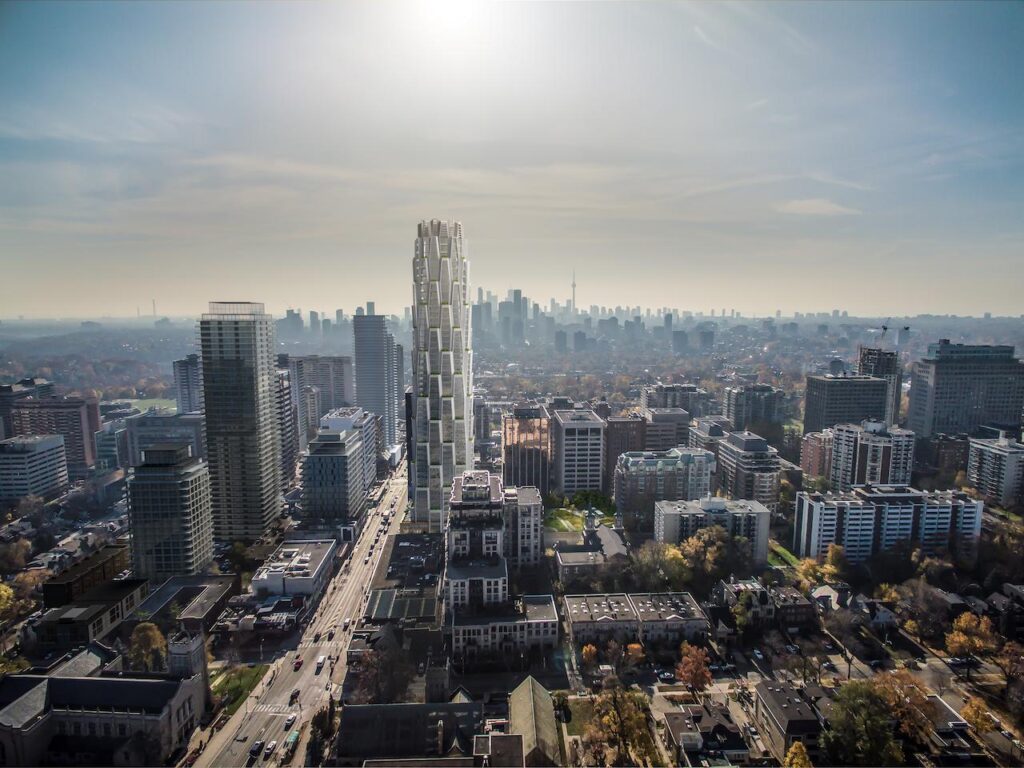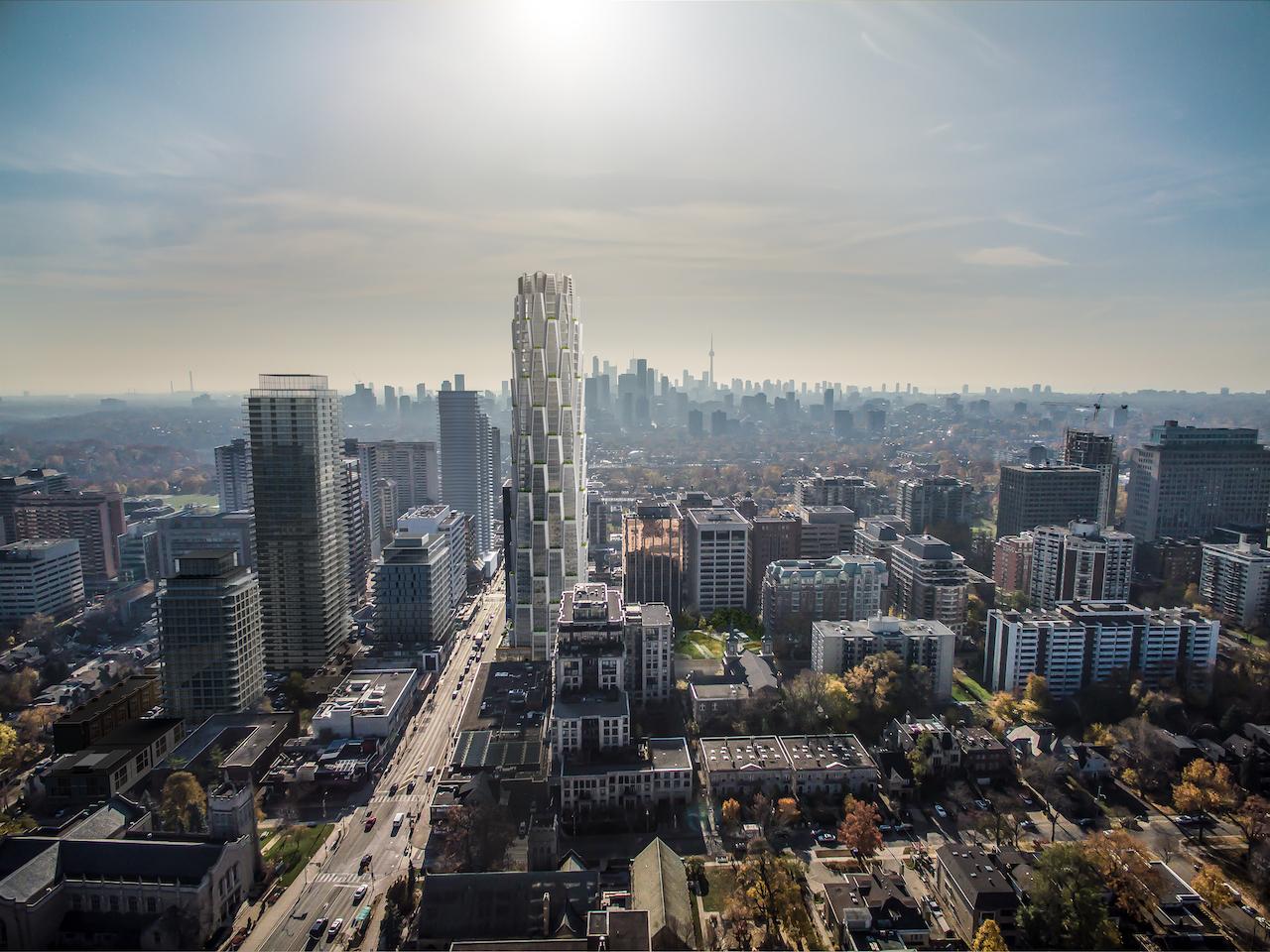 @ Yonge and St. Clair
Mar. 24, 2021 Update:
Today, we had an internet presentation from the builder. They will have a total of 26 video presentations, and proudly our brokerage was the first brokerage. We are recognized by builders as the top of the top brokerages, and it also means that we are the most reliable brokerage that can secure the units that buyer clients want.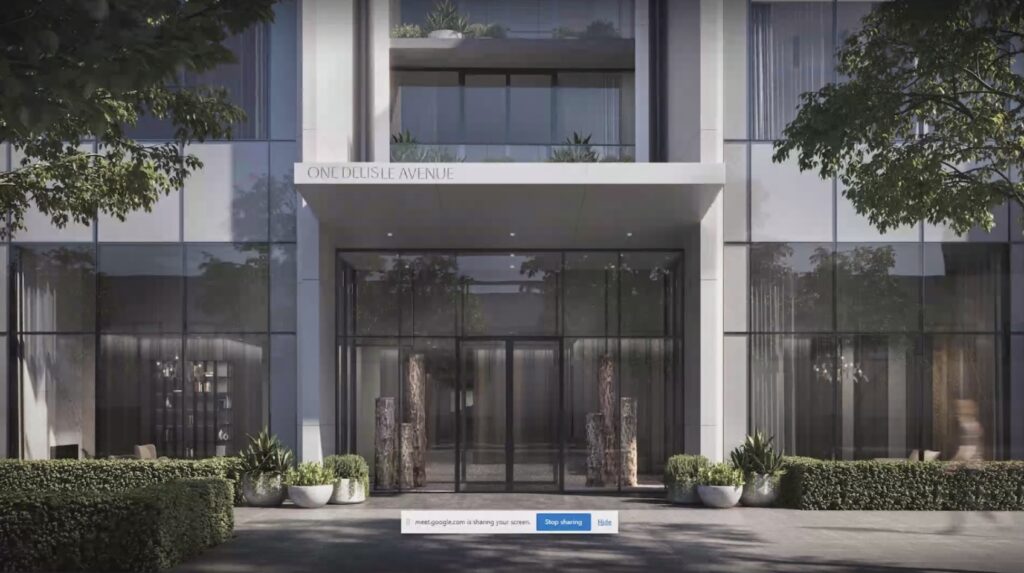 I have summarized today's video presentation. Please read it as it will help you to understand the current market trends.
The current low interest rate is expected to be continued for at least one more year.
The population increase in Canada by 2023 is projected to be 1.2 million (1,200,000). About 40% of them will come to GTA here. Accordingly, the housing supply rate, which is currently very insufficient today, will be even lowered, and housing prices are expected to rise.
Toronto, along with Seattle and San Francisco, is the three largest tech hub in North America. The fastest growing is Toronto.
Toronto's current average home (including houses and condos) has recently exceeded $1 million. In February, trading volume was 10,970, up 52.5% from the same month last year. What about the price? It is a whopping 14.9% increase from February of last year.
Among them, condos increased 64.3% in volume.
New trend:
People want more space, and especially, outdoor space, quality and relaxation.
More and more luxury condo projects are growing in popularity.
Condos in Midtown are receiving explosive attention, but the inventory is very limited.
In addition to high security, we are looking for more modern smart home systems.
People prefer condominium facilities with state-of-the-art technology.
Wellness has become the most important factor.
Dramatic rise in the price of low-rise homes is pushing buyers to high-rise sector. Due to the steep rise in house prices, buyers are now more interested in condos which are more affordable.
Yonge and St. The Clair region is:
It is well known as the most luxurious and renowned neighborhoods.
Surrounded by the most exclusive and expensive neighborhoods in the city.
Average house price is $3,889,302
Average price of a condo under 10 years old is $1,109,926
It is also an area where the sale listings are insufficient. Once people live this area, they do not want to move.
The average household income is $207,903, three times greater than the Toronto average.
Only 3 subway stops to Young and Bloor Station, the Yorkville area.
The builder, Slate Development:
Slate purchase the all four corners of Yonge and St. Clair. A total of 10 buildings are owned by this construction company.
It is relatively underrated area compared to Yonge and Bloor and Yonge and Eglinton.
Due to lack of pre-sale and rental, Only about 1/10 of development is planned. Lack of pre-sale and rental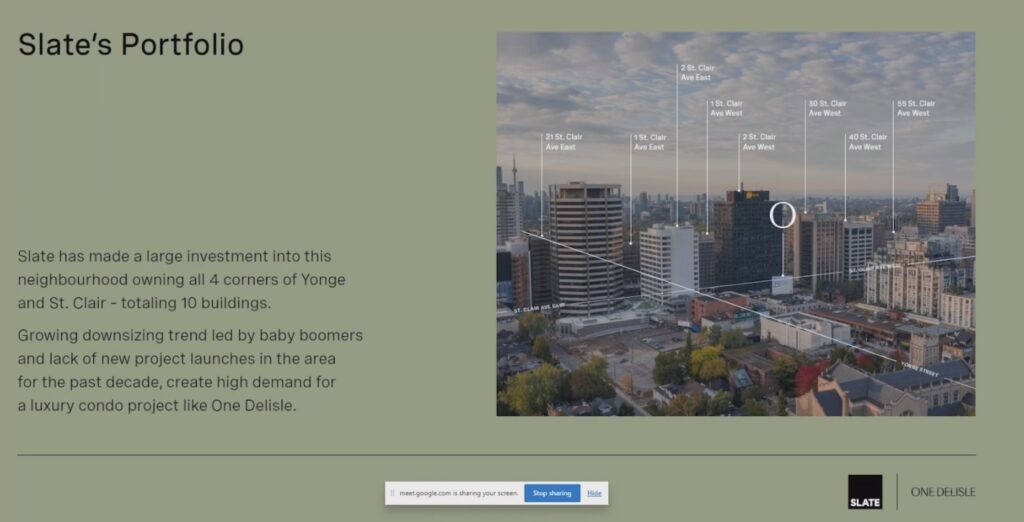 Design: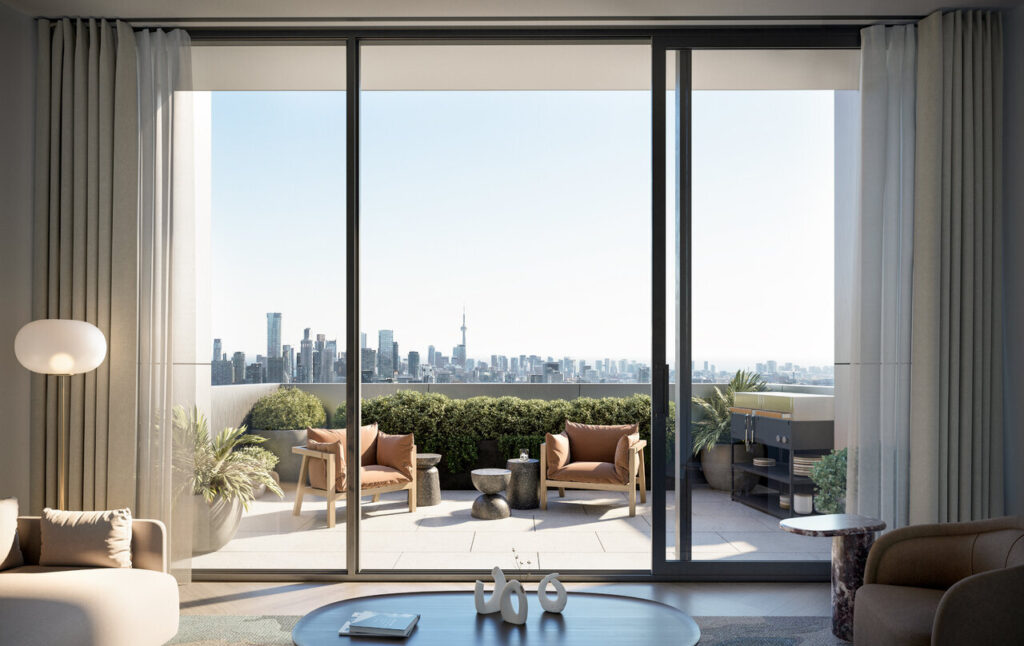 Jeanne Gang, the designer, was selected as one of the "100 Most Influential People in the World." by Time Magazine.
This building will be a very luxurious condo. It is too early and too bad that we cannot show you the floor plan, but for example, the concrete wall of the structure surrounding the balcony and terrace is very sturdy and well designed, so it is a shape that can block the outside wind efficiently, and the glass used for this is the one only used in commercial buildings.
The terrace is large and designed so that you can enjoy outdoor life such as barbecue by having the gas line.
Because it is a cylindrical structure, so sometimes, the wall edges are not 90 degrees, of course, but the floor plan has a structure that compensates for the difficulty by designing very effectively.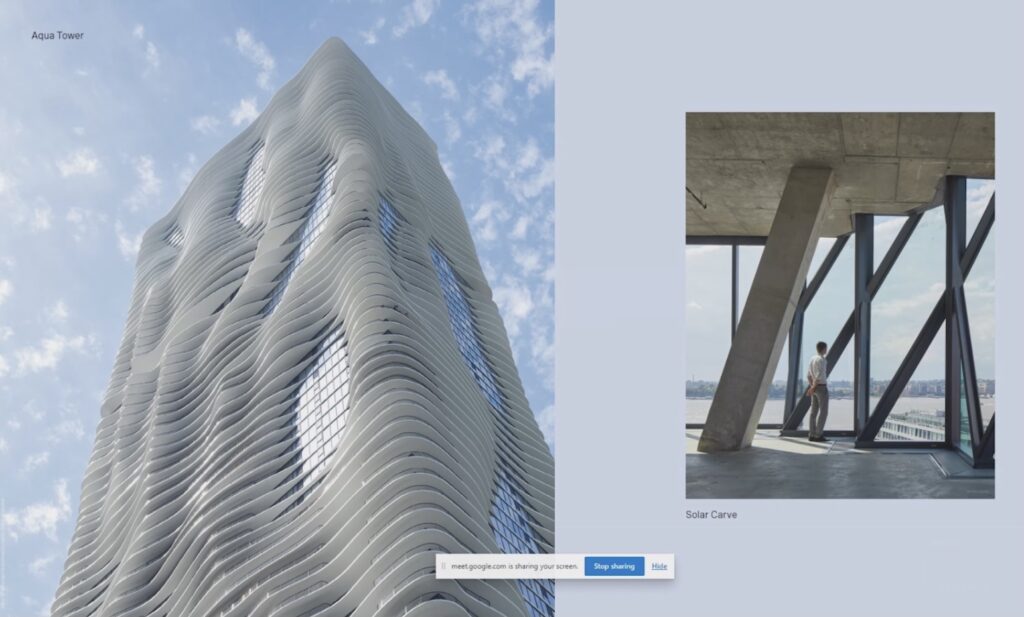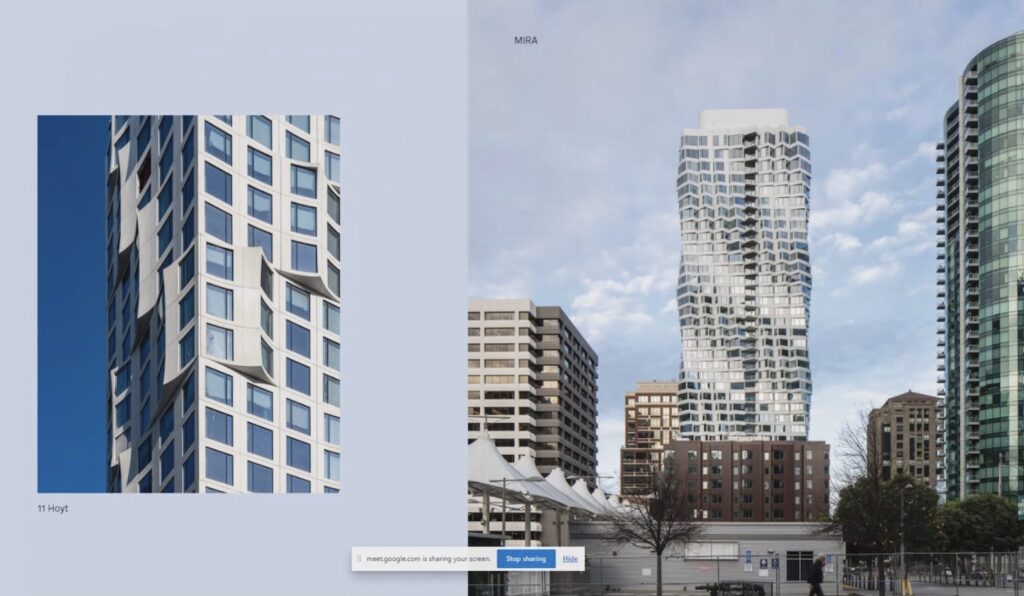 • KEY FACTS:
47-story building
From Bad 1 to Bad 3
It is divided into 3 collections.

City Collection-Floors 5~29
Sky Collection-Floors 30~43
Penthouse Collection-Floors 45~47

Amenities

Pool
Outdoor Lavigne Terrace
Wellness spa: eucalyptus room, salt room, infrared sauna with private terraces
Wine and cocktail lounge
Fitness center
Chef's kitchen and dining room
Co-working spaces
Kid's room
24-hour concierge services
Porte-cochere
Lounge areas with fireplace
Retail at building base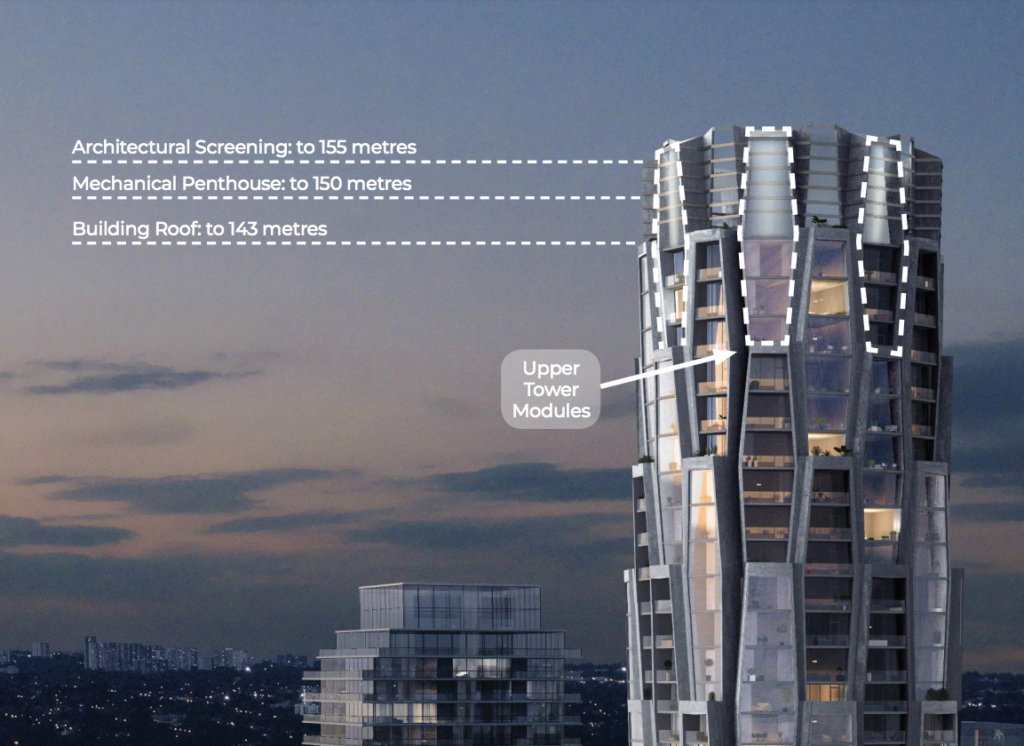 Today's some floor plans were exposed to us. but we were asked not to open them to the public yet. I think it's a very well designed floor plans. If you call us, we will share with our opinions. Thank you.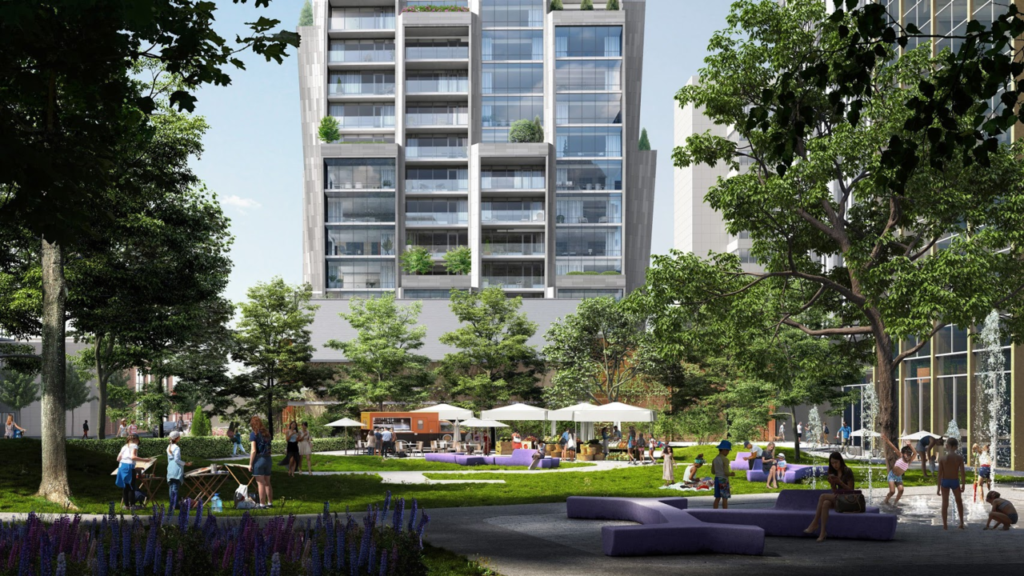 Mar. 8, 2021 Update:
How many sides does this building have? I said it was a cylinder shape, but if you look closely, it's not a cylinder, it's a 16-sided column. Compared to typical square-section buildings, it would be difficult to create a good layout for each unit. According to the architecture who designed this building, each unit guarantees ample outdoor space.
It is likely to start selling this month. If you want a unit, apply now.
In particular, as shown in the first released rendering below, the terrace units are said to have BBQ gas line and water connected to the terrace. The terrace, surrounded by solid concrete, is very cozy and will greatly increase the amount of time you use outdoor space throughout the year.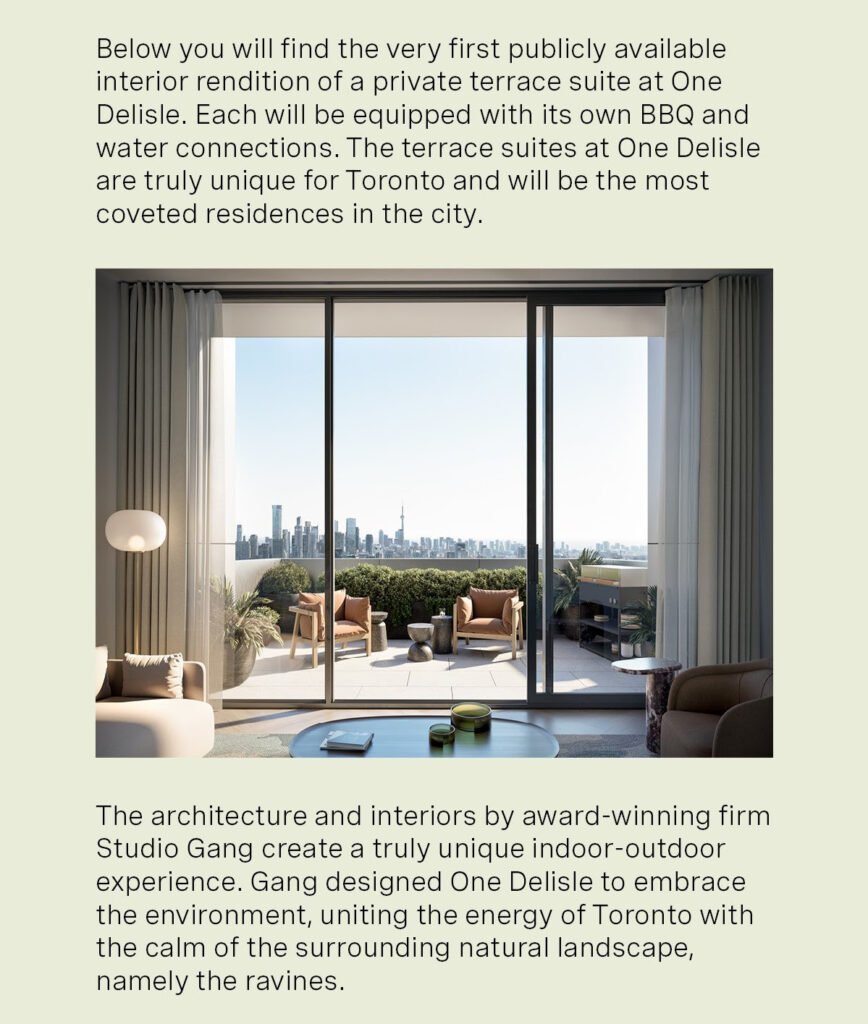 What do you think? In fact, the use of balconies and terraces in condos is not very high, but this design looks very impressive with oversized sliding doors and a more cozy balcony and terrace.
I was curious to find out who designed this wonderful building that would appear in future fantasy movies. Looking at the surname of this designer Jeanne Gang, I wondered if she was Korean. Or She might have married to a Korean man and could have followed her husband's last name. So did a search and as you can see in the photo below, she was a white woman with profound beauty. She's an American, and as I found out on ancestry.com, Gang is one of German last names. Of course, there are last name Gang in Korea and also in China. Good found though.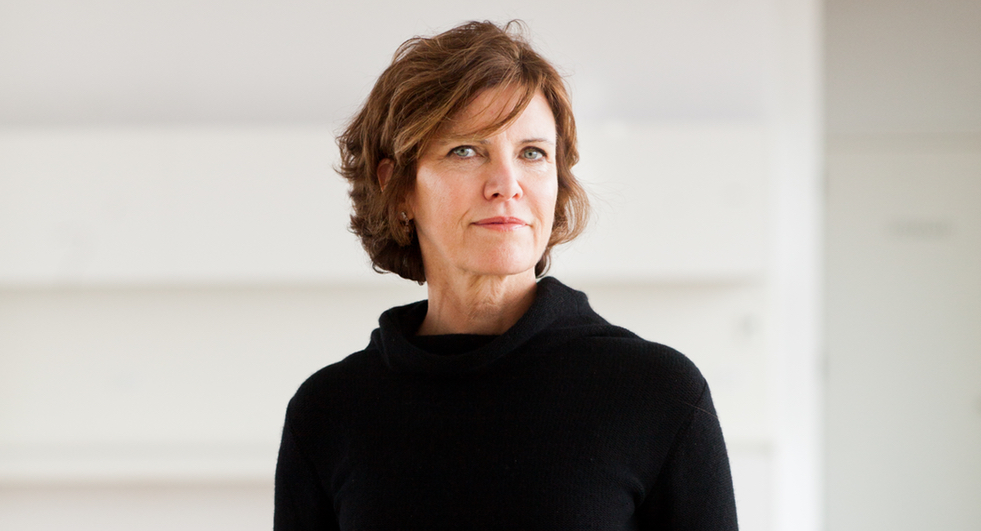 Jeanne Gang is said to be the best female architectural designer in the world.
Feb. 23, 2021 Update:
I had introduced this project a year ago. It looks there is not much change. The only change I was told was storey level ahs been reduced to 44 from 48.
The builder told me today, they will release it this summer.
A Building from the future city?
In my opinion, this condo is a very unique and very stunning in its appearance. It's cylindrical shape, it looks very modern, I mean, it's very futuristic(?), it's hard to express in words. Please see the renderings below and please share your thoughts how you like it. Please leave a comment below.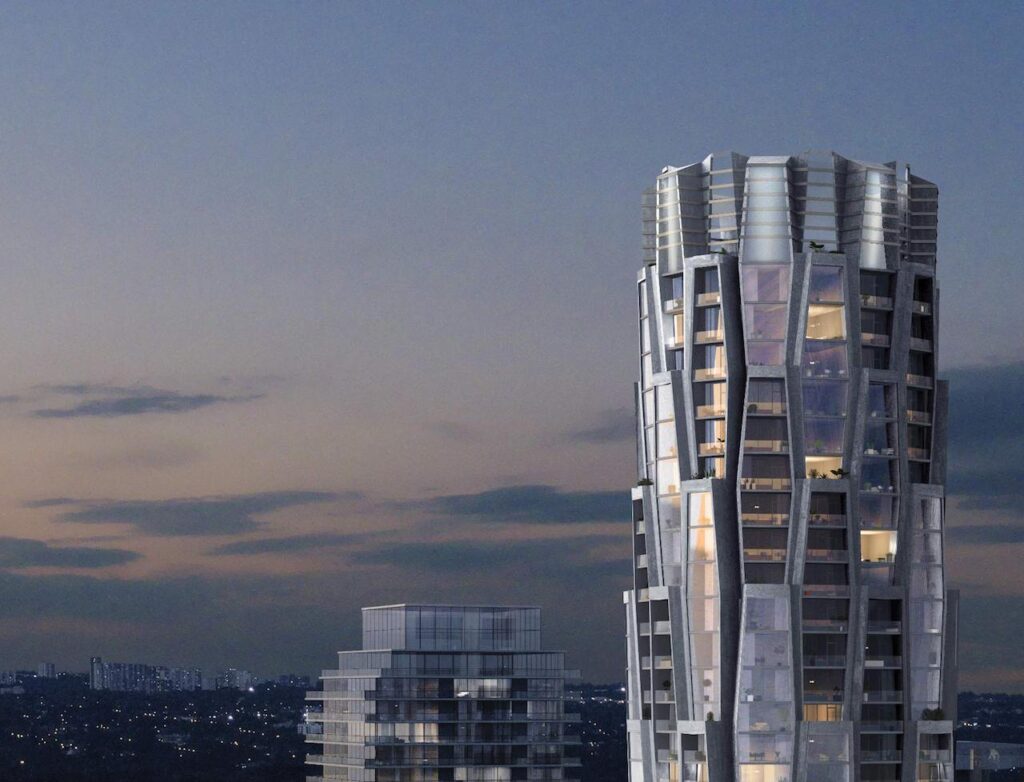 The cylindrical buildings are appealing but not always. However this one does. Its distinctive appearance stands out and very appealing.
Usually cylindrical building has the disadvantage that the layout is not very good. Such condos include Pinnacle's One Yonge South Tower, which is just under construction, Lanterra's Ice Condos, which is about five years old, and the Absolute World Condos built by Fernbrook, which is called the Marlin Monroe Building in Mississauga. I am very curious about what type of units this One Delisle will consists of.
It's a personal opinion, but I'd like more condo designs like this even if the layout comes out a bit less. I think it will make the Toronto skyline even more beautiful.
We will keep updating as new materials become available.
February 25, 2020:
Yonge and St. Clair's one block north of the northwest corner, there is Delisle Ave, where the condo is built. The cylindrical exterior is really beautiful. It is planned to receive permission for 48 stories.
The Builders is Slate Asset Management, which is jointly constructing Junction House with Globizen Group, and is jointly constructing 6 Dawes (6 Dawes Road), a residential-commercial complex consisting of three buildings in Danforth Village Area, with Carlyle Communities.
It feels like I am looking at a building in a future city. Let's enjoy the rendering.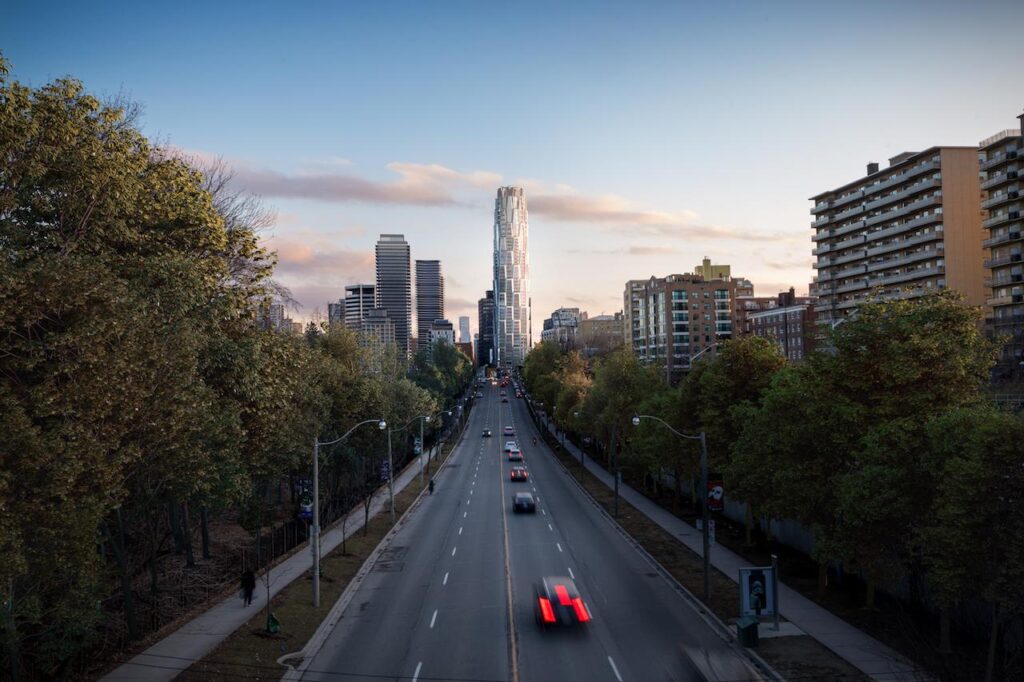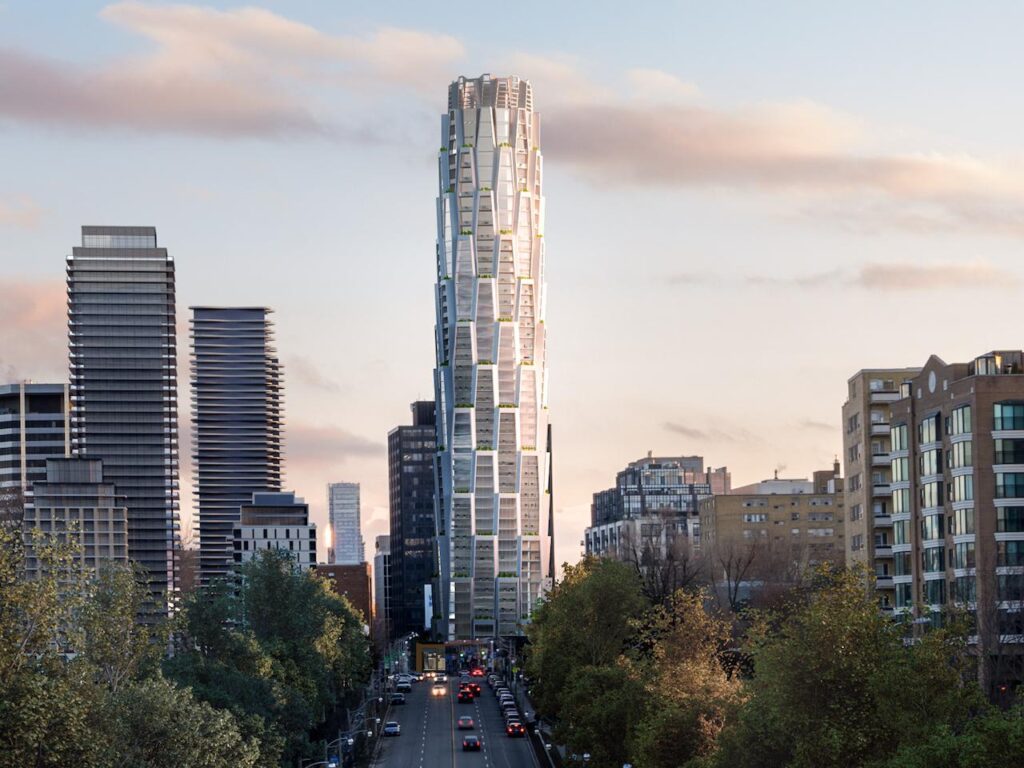 Doesn't it look really nice? Because it is cylindrical, the unit layout is unlikely to be somewhat easy, but I think these cool-looking buildings make the Toronto skyline even more beautiful. I'm very excited.