Richlands – Towns, Semis, Detached Homes

@ Leslie + Elgin Mills
Oct. 8, 2020 Update: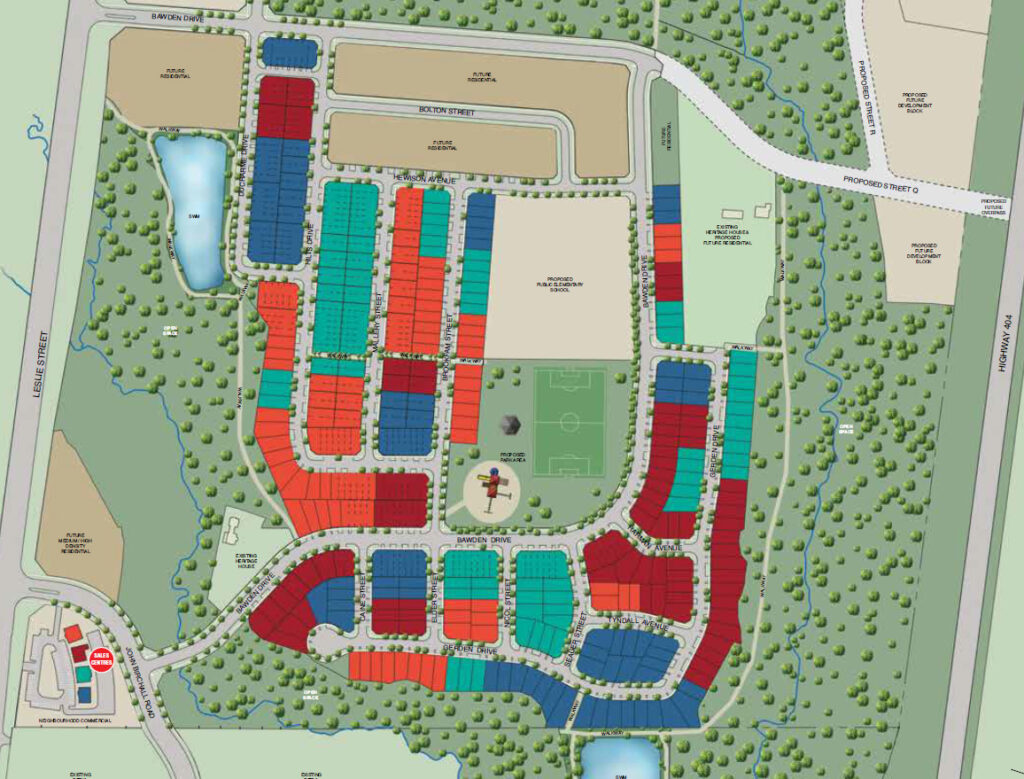 I am very pleased to introduce RICHLANDS in Richmond Hill again. As the name of the project, it is great place to live.
It is Richmond Hill where everybody likes. Richland is very close to Hwy 404 and Costco and Home Depot are nearby. There are other plenty of amenities nearby as well. Oh, if you are a golfer, what a place to live! Also, there is a magnificent size of sports park next to a good secondary school and public library. Too many to list.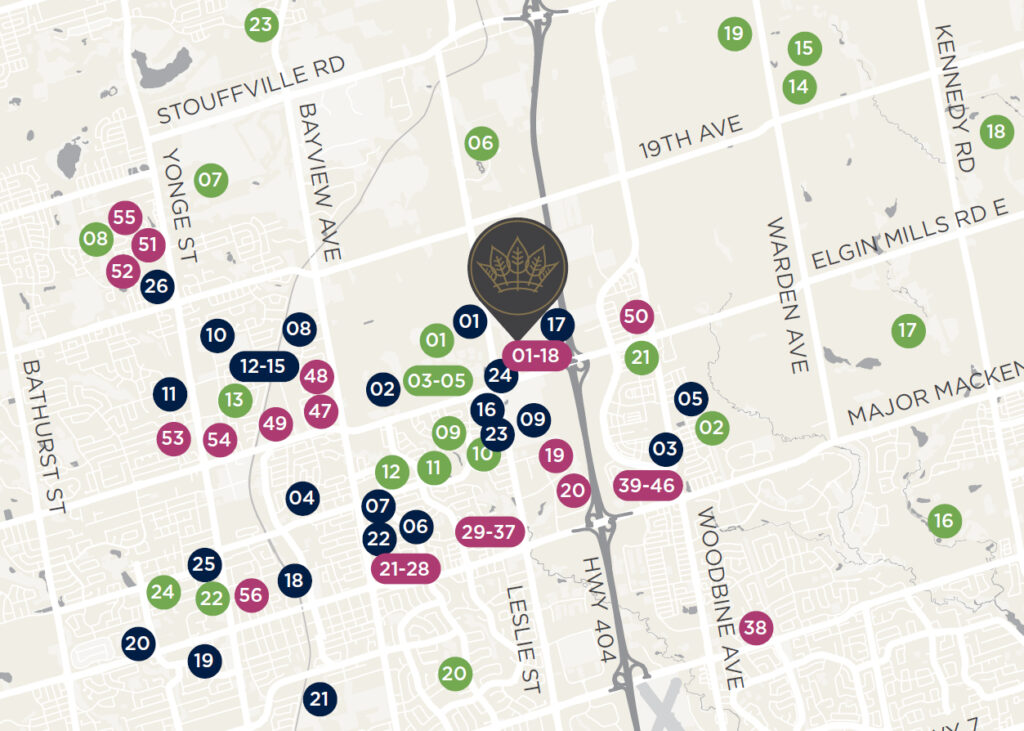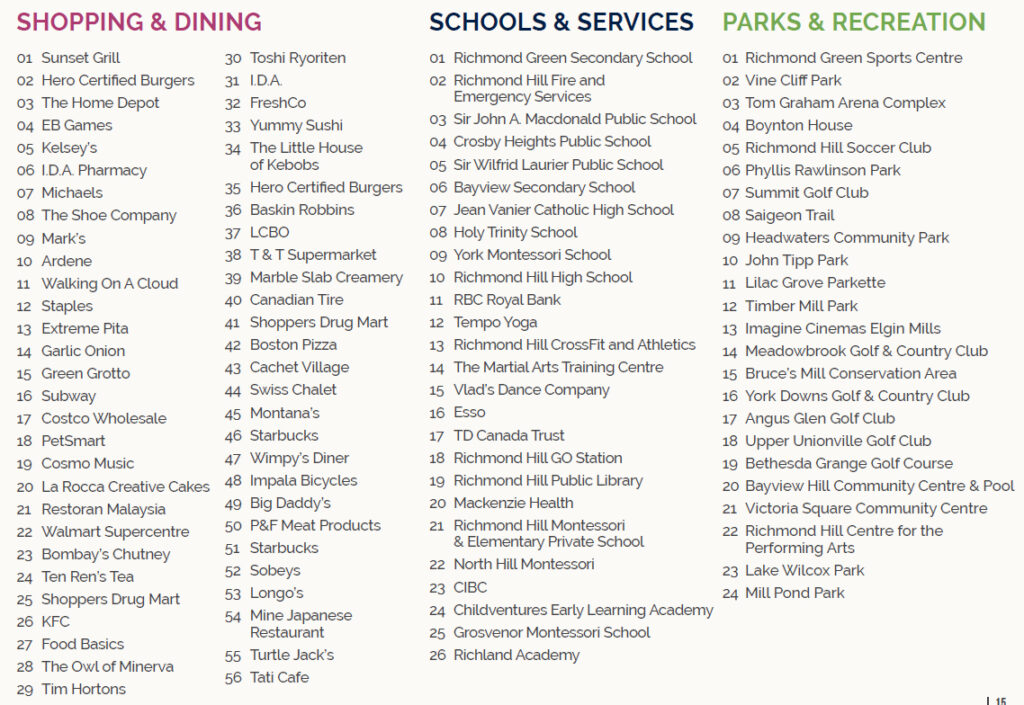 The first phase homes are already occupied. There are homes for lease as well. We have showed the homes to our clients and actually the houses and towns are well built. The builders are famous and no doubt have great reputation.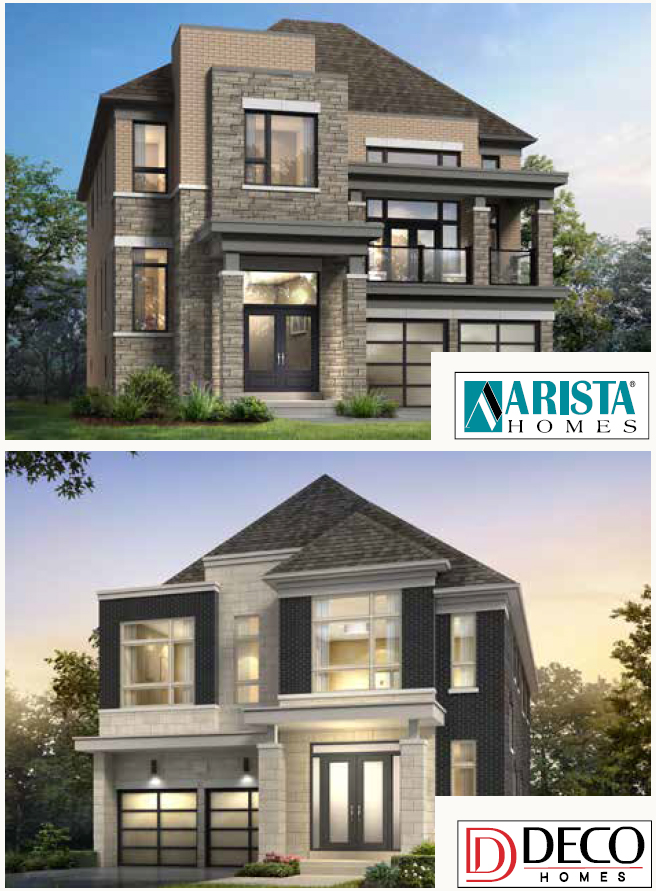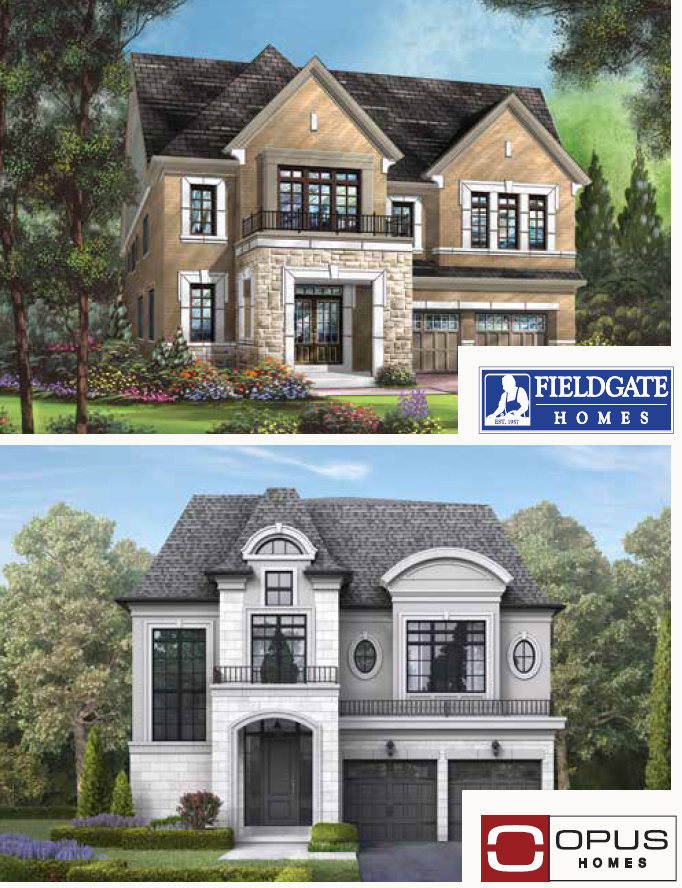 Discover the community that won BILD GTA's Project of the Year Award all over again in this exciting new release!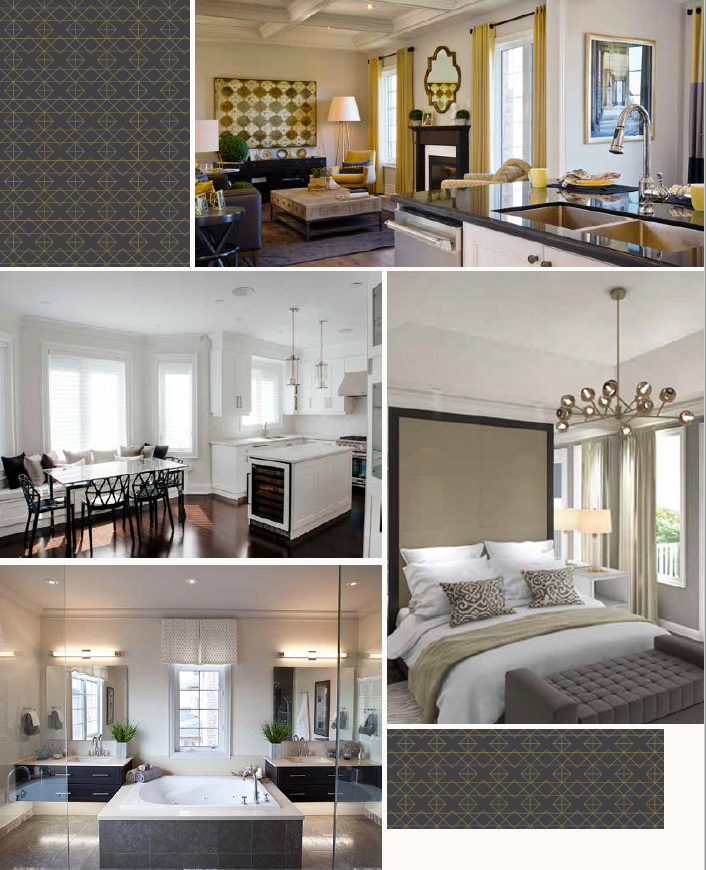 The builders in this project are Arista, Deco, Fieldgate, and Opus.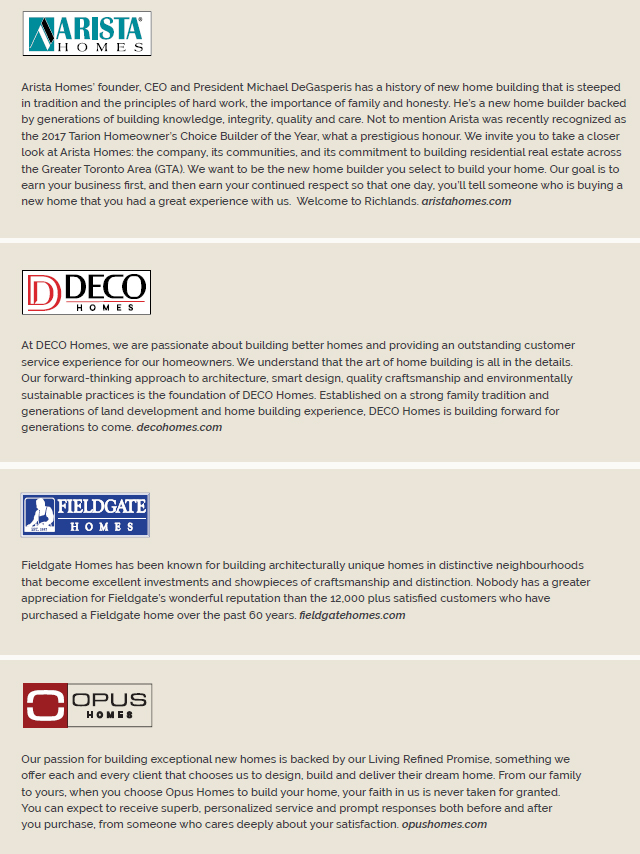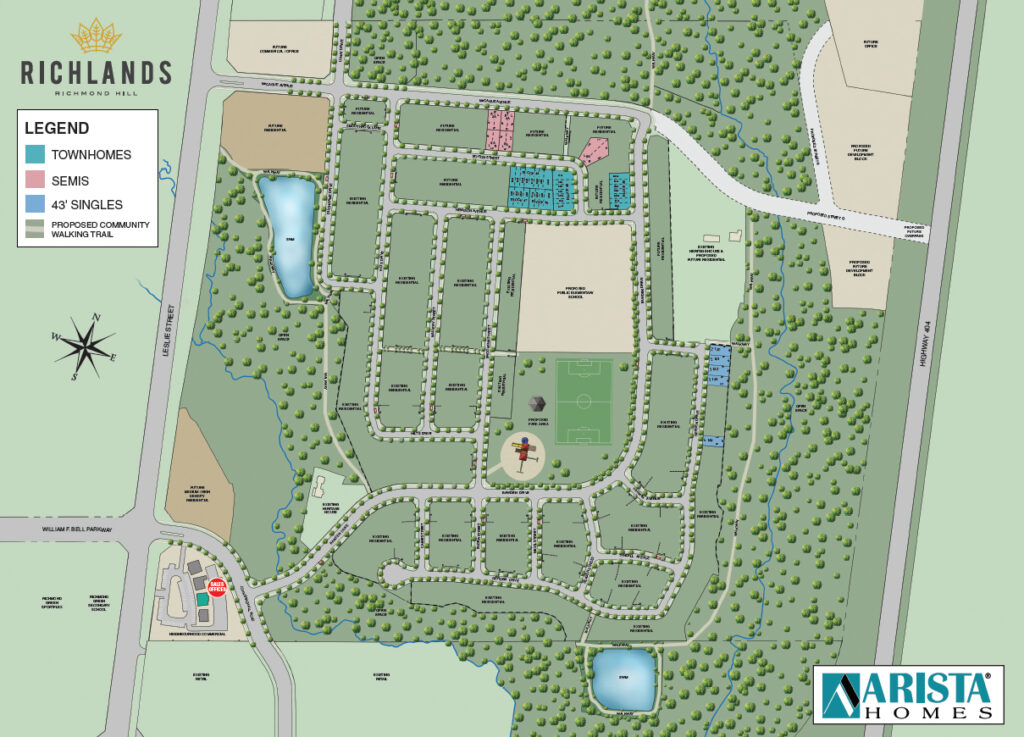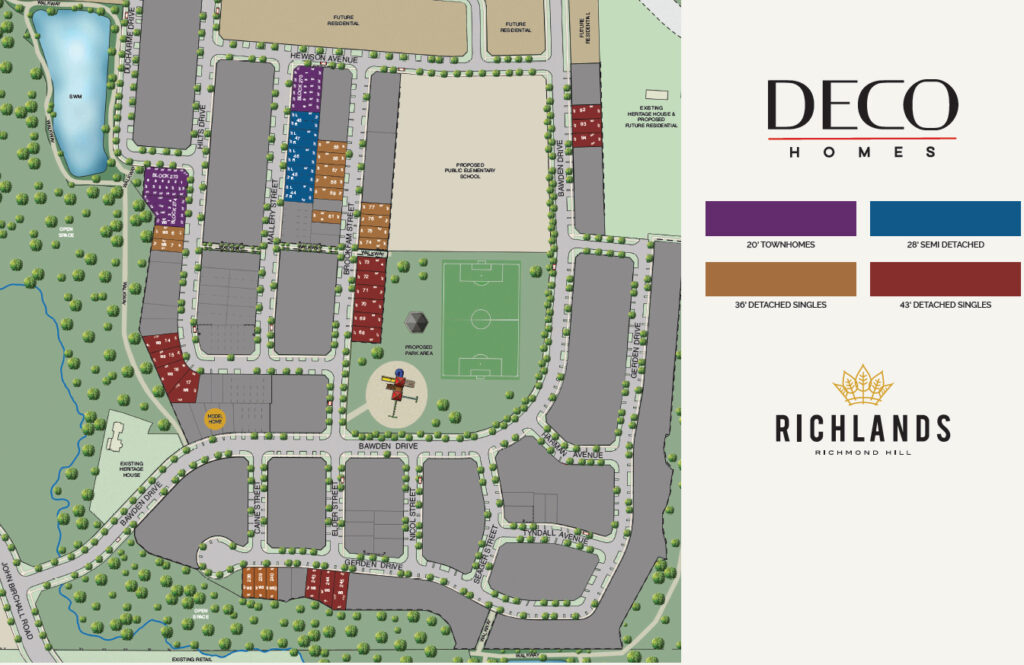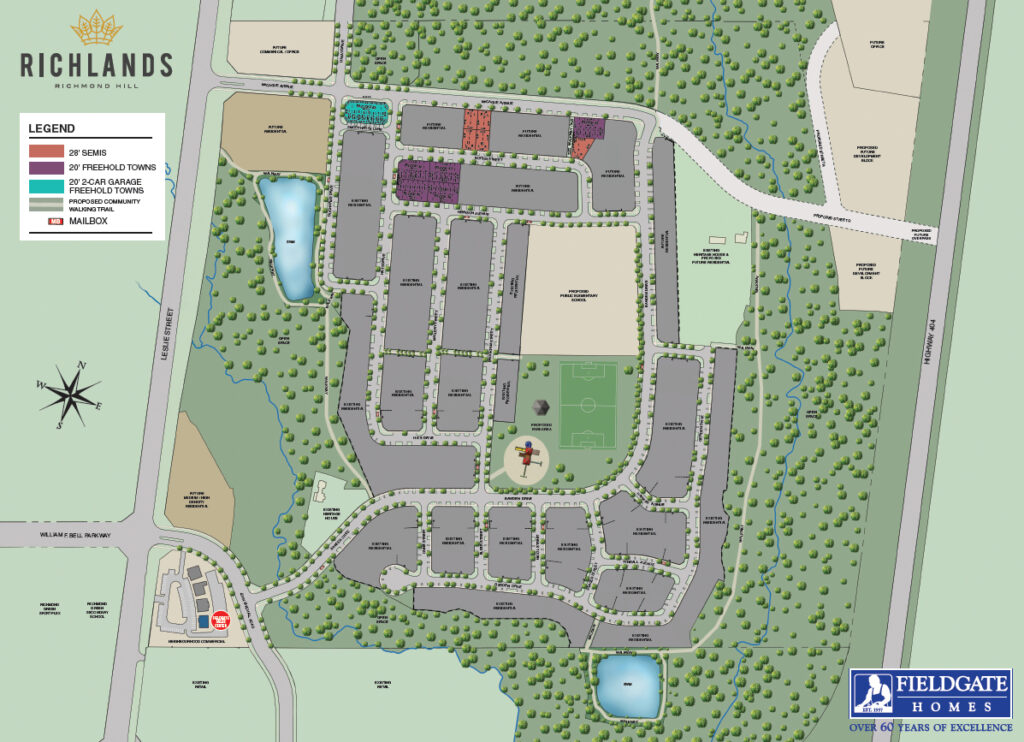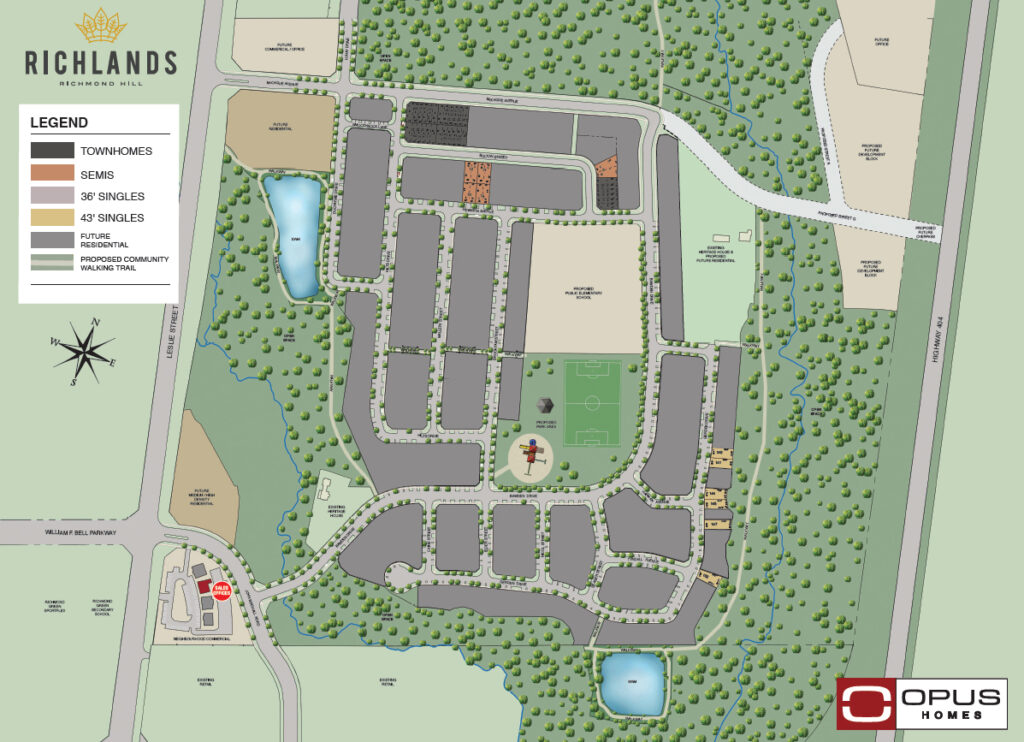 I think what we all want is probably a bountiful life. Happy and healthy families, comfortable and convenient community environments, and beautiful homes, and Richlands has it all. It's a new neighborhood in the heart of Richmond Hill. Boasting sophisticated architecture, peaceful natural spaces and outstanding local amenities, you'll find a truly rich life at home in Richlands.
There are not only detached houses, but also semis and town homes, so please let us know for more information and ask for advice, we will do our best to help. Thank you.
THE GTA'S BEST AMENITIES ARE ALL
AT YOUR DOORSTEP
A bountiful life is about putting everything you want and need right next to you. This is the essence of Richlands life. Richmond Green Sports Park's incredible facilities, great shopping, dining, recreation, nature and public transport are all nearby, so the rich lifestyle you've been looking for awaits you.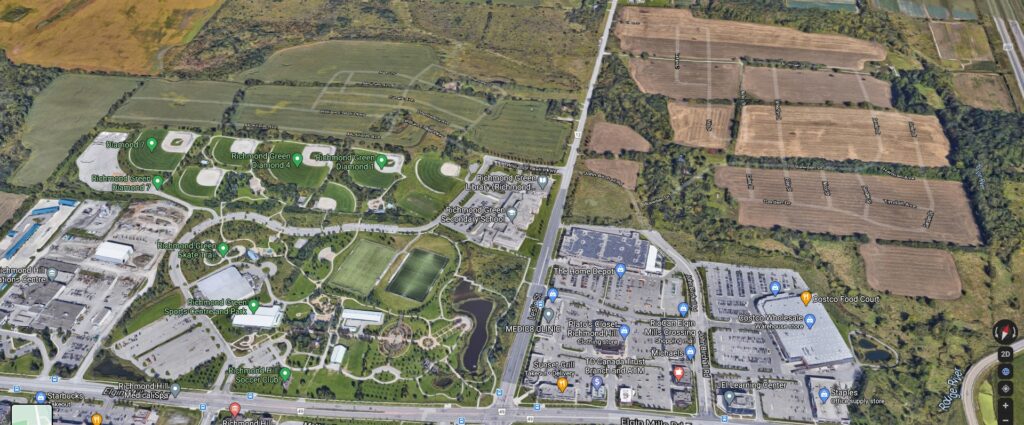 A new public school is being built within the complex, and a short distance across Leslie Street is Richmond Green Secondary School, which is considered an emerging prestigious high school, along with a public library. A little further south, as you can see on the map, it is a location with amazing surroundings with a large sports center and park.
The mall, located just south of the Richlands Complex, has Costco, Home Depot, good restaurants, Michael's, and fashion, and grocery stores. Convenient transportation close to Hwy 404 is also a great advantage. Apart from that, the fire department is very close to about one kilometer, so hope not but in the event of a fire, prompt handling will be carried out.
The price range for the luxury town homes with 1,700 sqft are about one million dollars. Around 1.25 M for 2,000 sqft with 28 foot front semi detached homes and $1.6 M for 36 foot front with 2200 sqft detached houses. For details like floor plans and individual prices will be sent to you if you let us know. Thank you!