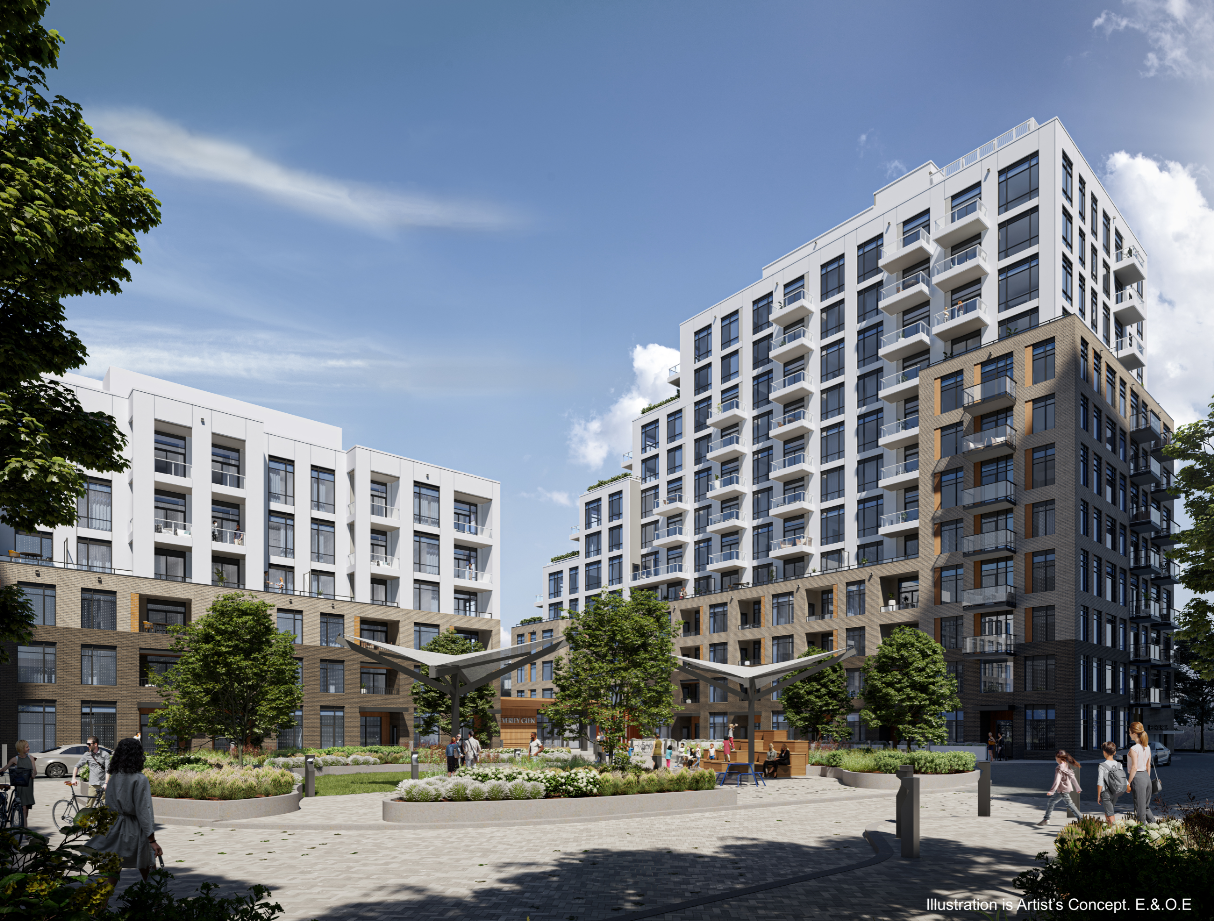 @ 7960 Bathurst Street Thornhill
Nov. 12, 2019 Update: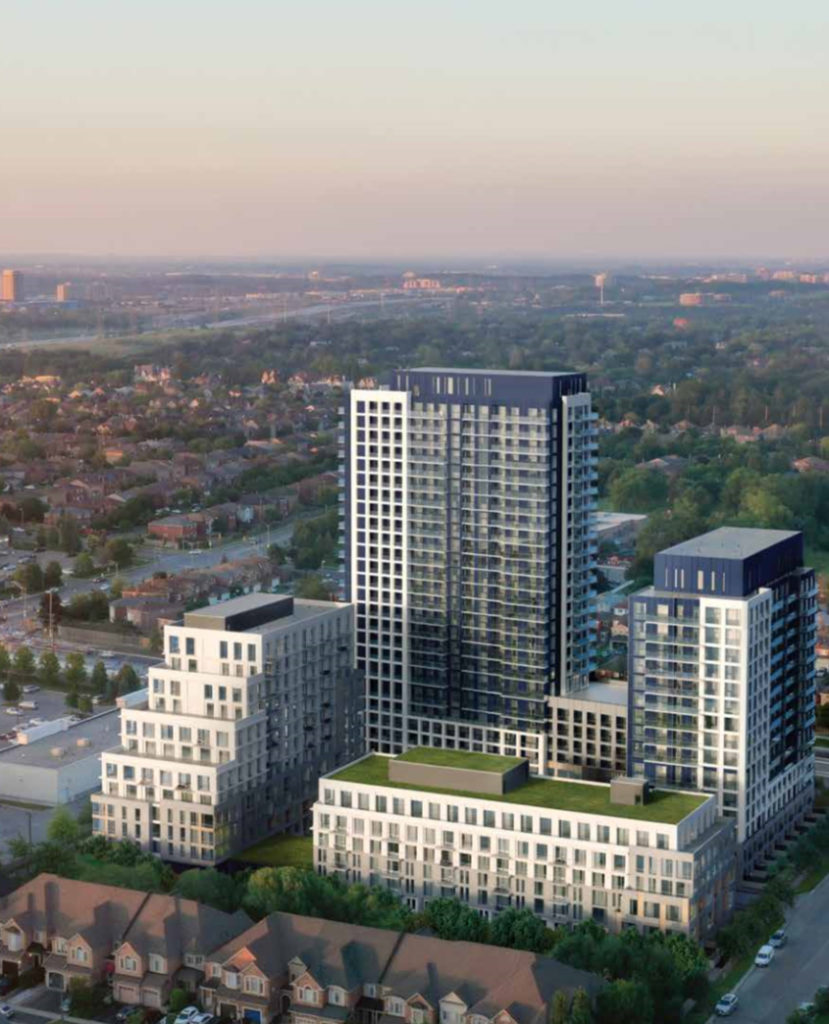 The Daniels Corporation and Baif Developments are proud to introduce The Thornhill – a vibrant master-planned community of four exquisite residences nestled on 3.5 acres of carefully groomed land. Set within the established charm of South Thornhill at the corner of Bathurst Street and Beverley Glen – The Thornhill is located within one of Vaughan's most coveted neighbourhoods.
The first condominium will rise 25-storeys and offer a range of thoughtfully designed 1-bedroom to 3-bedroom suites with contemporary finishes and resident-exclusive amenities, including a gymnasium, party room, fitness centre, outdoor terrace, urban gardening, and more than 4,500 square feet of new commercial retail along Bathurst Street.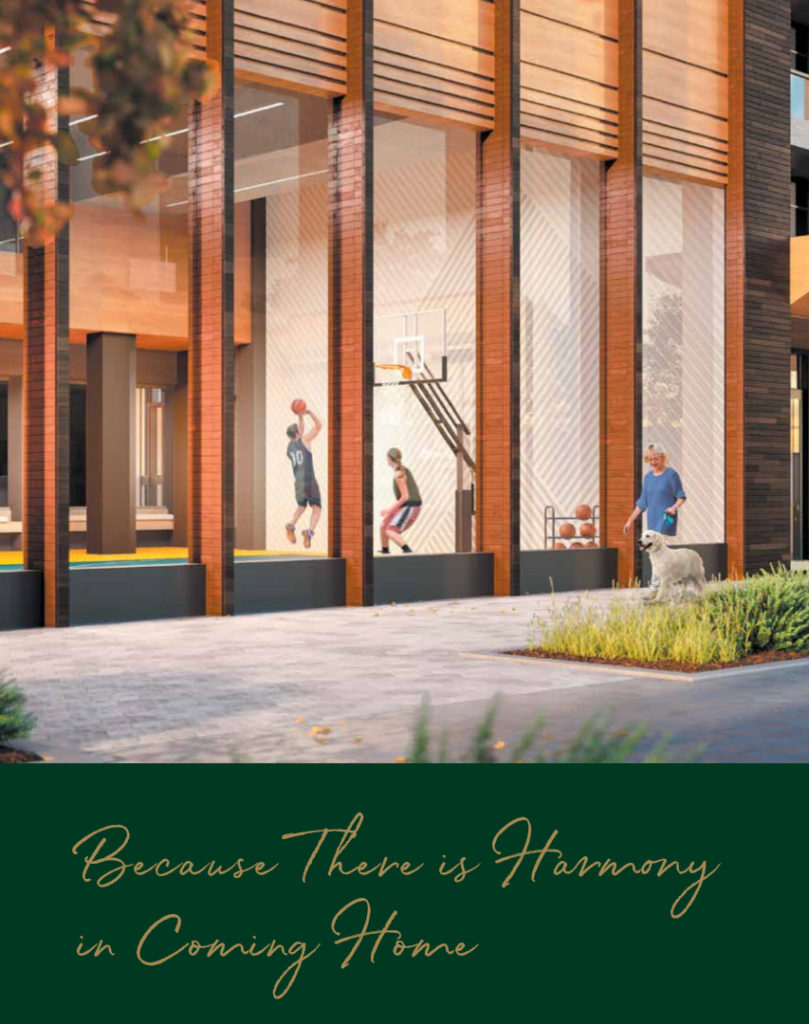 Surrounded by the quaint comforts of this exclusive South Thornhill neighbourhood, residents will enjoy everyday conveniences including exciting shops, cafes, restaurants, schools, luscious parks, transit (Viva Line) and commuter highway networks – all just steps to The Promenade Mall.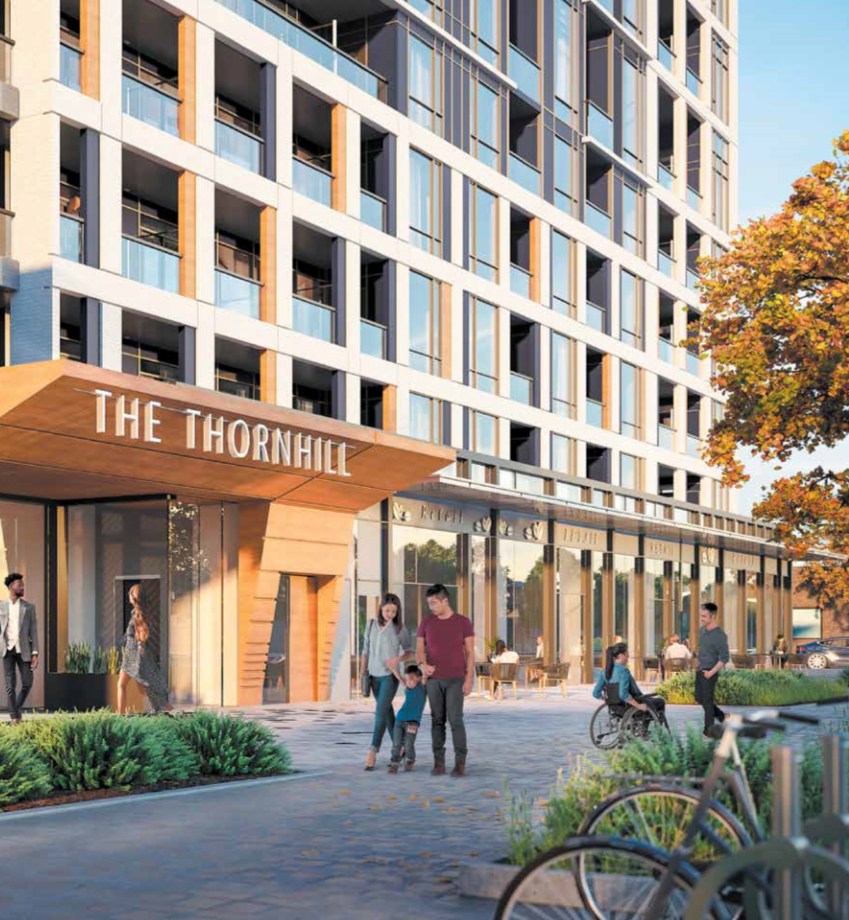 The Thornhill is an exciting master-planned urban community with attention to architectural aesthetic, quality materials, functional designs, elegant interior finishes, and thoughtful amenity programs. With a focus on greenery and an interest in creating a variety of social spaces for residents of all ages, The Thornhill encourages people to love where they live, work and play, and enjoy all that this vibrant community has to offer.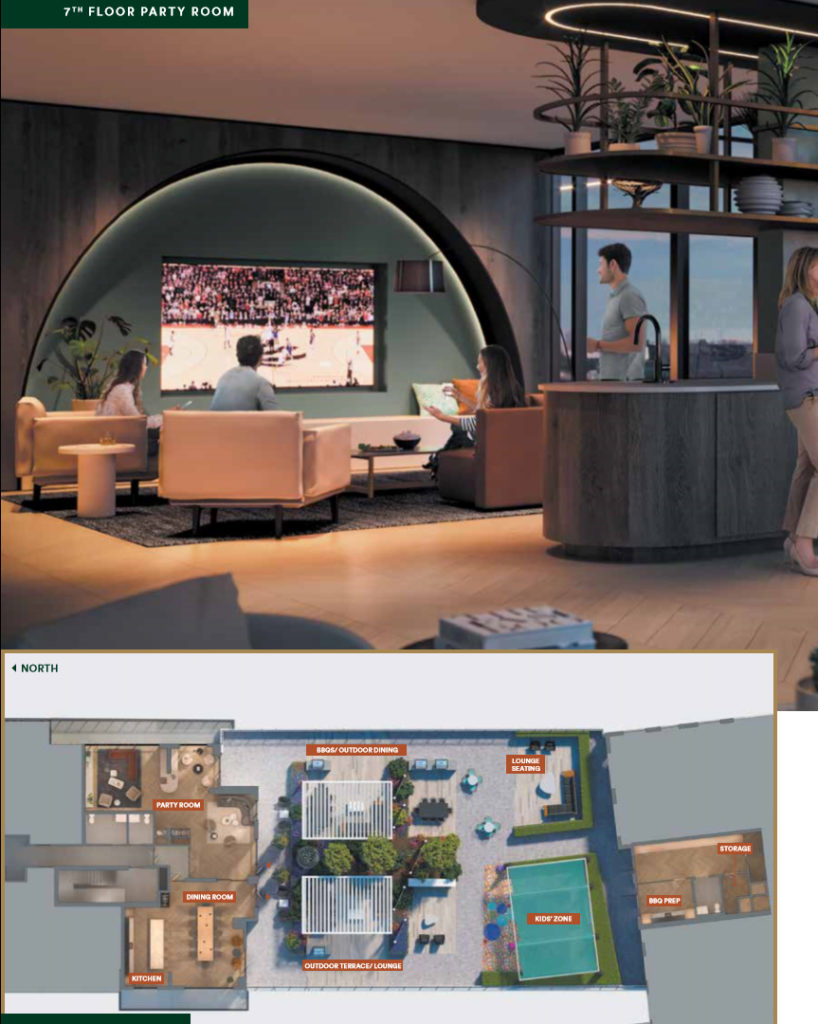 Your One-Stop- Shop Community: Whether you're looking for that perfect brew of java, the treasures of a local boutique, or the savoury sweetness of freshly baked delicacies just a short stroll away, whatever you seek, find it at home, with connected urban living at your fingertips.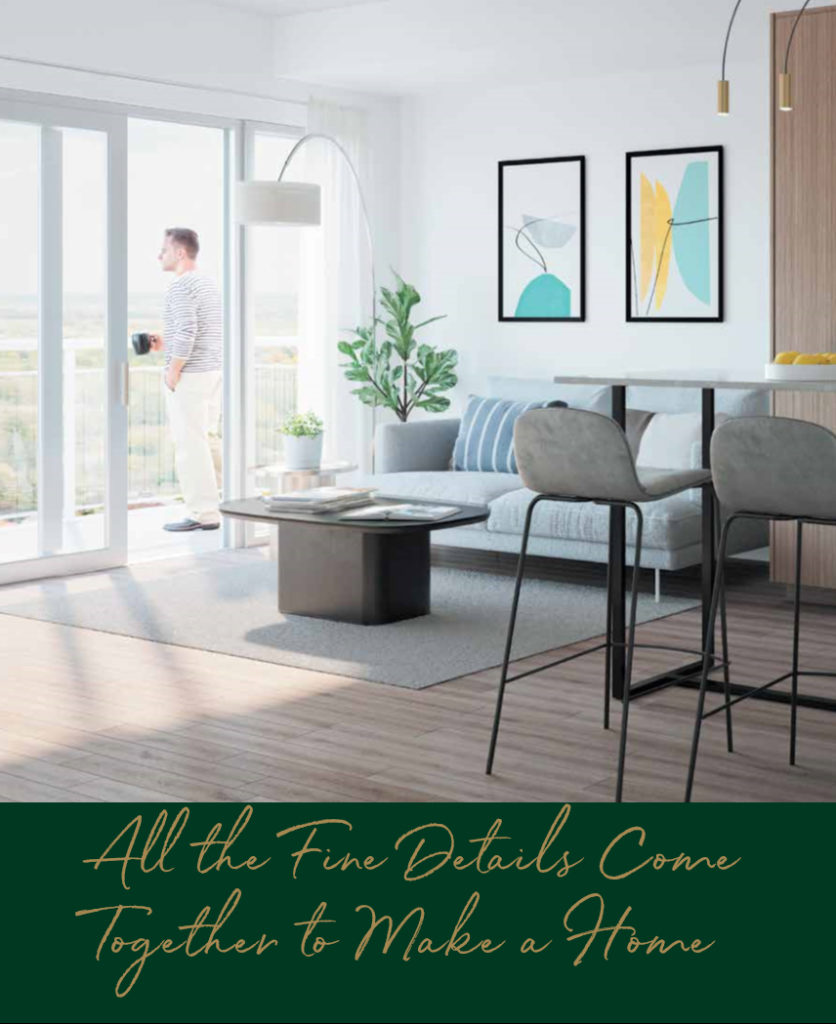 An inviting streetscape awaits, with a wide selection of thoughtfully designed spaces for activity and tranquility. The Thornhill presents an enhanced public realm that flows along Bathurst, with architectural details that reflect the vibrant activity along the street. The inner courtyard captures the warmth of the rich landscape and provides a quiet backdrop to the urban lifestyle of the neighbourhood.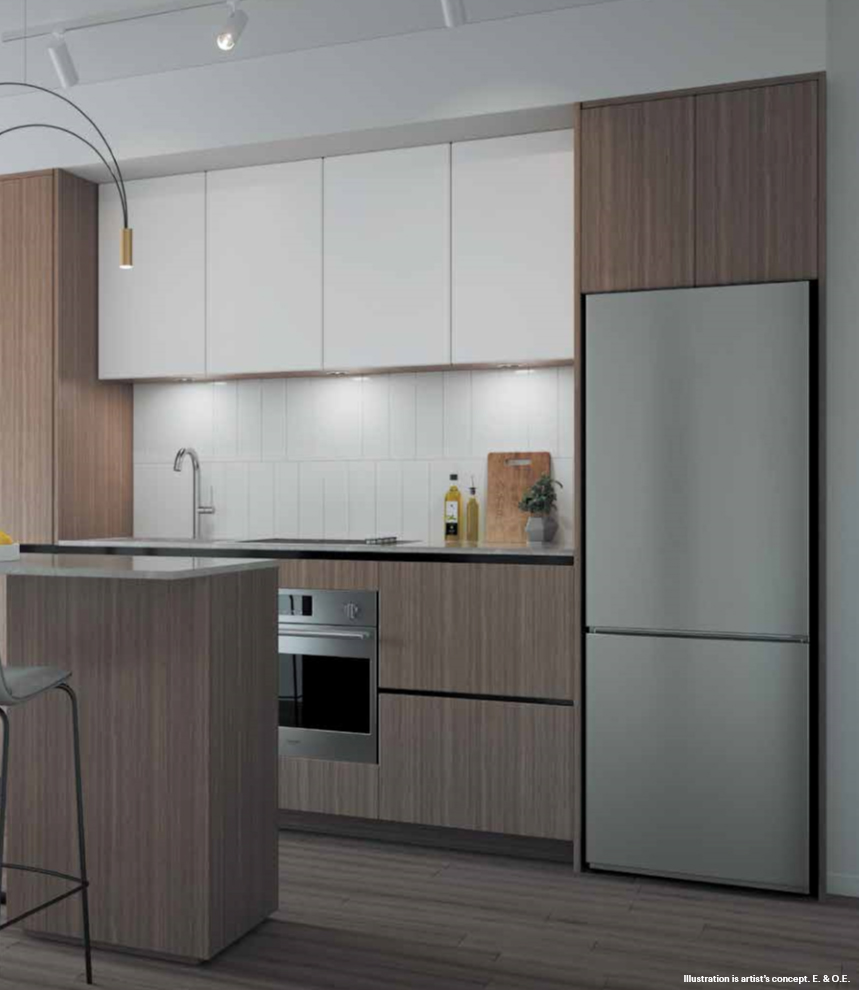 At The Thornhill, a range of functional and thoughtful designs provide homeowners with a livable space filled with warm, natural light. Quality finishes and contemporary elements honour timeless craftsmanship, allowing you to enjoy the comforts and conveniences of a connected condominium lifestyle.
Urban Agricultural Commitment: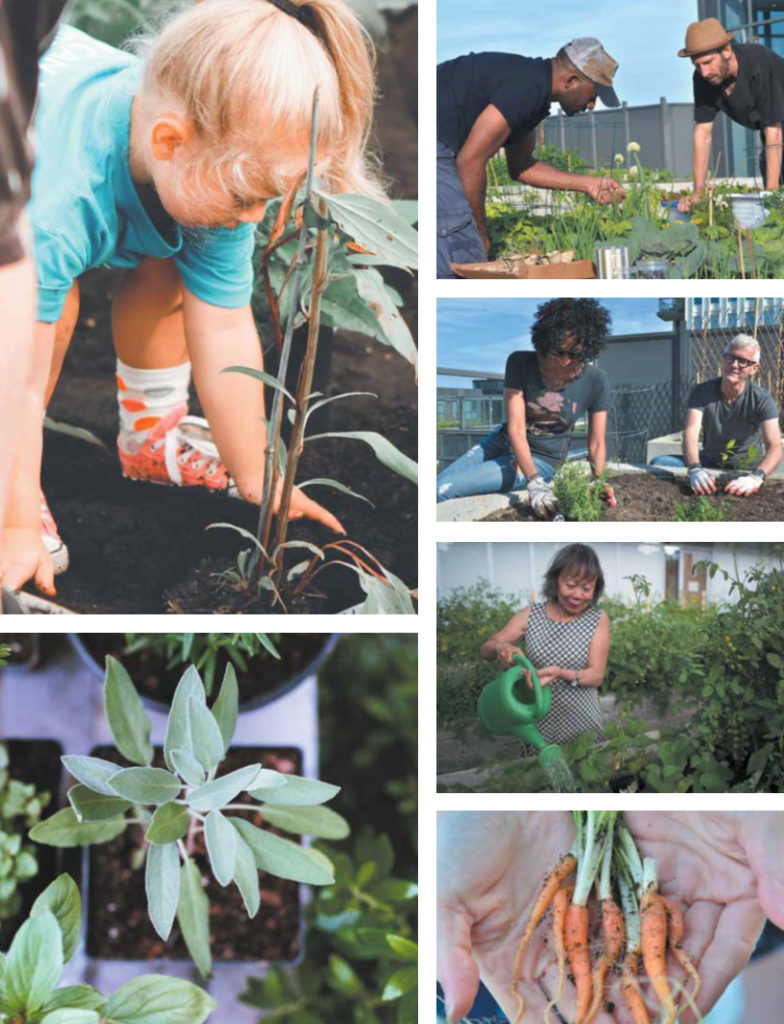 We work hard to incorporate urban agriculture opportunities into our new home communities where possible. Providing everything from community gardening plots and edible landscaping to container balcony gardening and even farmers' markets.
The Thornhill will showcase our commitment to an environmentally sustainable and healthy lifestyle with a greenhouse and an array of gardening plots, where you'll be able to practice your green thumb.
Residents can come together to help maintain one another's plots, or share in homegrown vegetables, herbs, tips and tricks.
Urban agriculture is a wonderful way for residents to come together, establish a deeper sense of community, and connect to the earth in an interactive way.
The Daniels Corporation in partnership with Baif Developments have come together to bring the vision for The Thornhill to fruition. With a long track record of building success and the development of mixed-use, master-planned communities across the GTA, Daniels and Baif are jointly committed to The Thornhill master-planned community as a new benchmark for connected urban living in South Vaughan.
Please click below for details:
Please contact Mike Yoon for details as soon as possible.